Fun + Joyful Contemporary Wedding with Lots of Color
Vatsal & Kristin's wedding at Hurley Gardens and reception at Warehouse 109 was truly like no other. "We wanted to surprise our friends and family," the couple says. Their objective was to balance both cultures equally and keep friends and family on their toes. With many carefully thought-out plans and surprises, they made sure their three-day celebration would not be forgotten.
Photographed by Mark Federighi Photography and with the help of Erasistable Vintage Rentals & Styling, over 135 guests watched Vatsal & Kristin honor their love in updated and unexpected ways.
By mixing their style and taste with American/Western and Indian/Hindu culture, the couple incorporated hand painted henna candles and rangoli made by the groom's father and pictures of their family member's wedding photos in the garba decor.
The bride's sister and the groom's brother walked their family dog down the aisle. The couple's parents also partook in vital components of the wedding ceremony, honoring Indian traditions. The groom even helped design and build the Mandap, a four pillar structure used during the ceremony.
During the reception, a mix of round and rectangular guest tables were adorned with vintage, mismatched china at each place setting. Centerpieces by Jasmine Galleria were mixed rose gold with scattered green foliage and an assortment of flowers and baby pineapples. A scattered assortment of floral arrangements, mixed with tea light candles added depth and dimension to the venue.
Gia Mia Pizza Bar provided a delicious spread for the family and with the cake from Cocoa Bean Bakery and Graham's Fine Chocolates guests went home having their sweet cravings fulfilled. Friends and family also enjoyed an ice cream push cart, wine bike and watching the couple arrive to their loft reception on a vintage motorcycle.
The bride and groom could not be any happier. The bride stunned in two dresses — her ceremony dress from Bijou Bridal and her traditional ensemble. Rock and Roll Salon swept her hair off her face, while SLT Make Up and Photography provided the bride's makeup.
To top off the evening, the couple included Indian garba/raas dancing at the reception!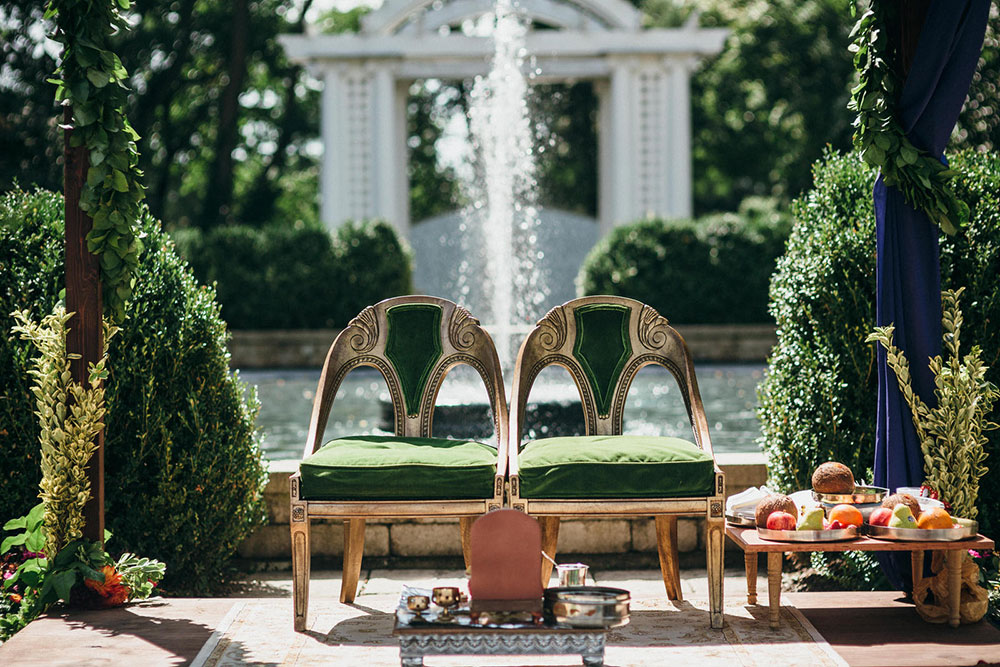 ~ The couple's favorite part ~
"Our favorite part was when we first saw each other during the ceremony after the antharpat (cloth) was lowered and we exchanged floral garlands (jai mala) as is traditional in Indian Hindu weddings."
~What they would do differently ~
"We wanted our parents and attendants to be just as surprised as all the other guests so we took on a lot of the work ourselves. Looking back, we would have asked for more help from our family and utilized our wedding coordinator more frequently!"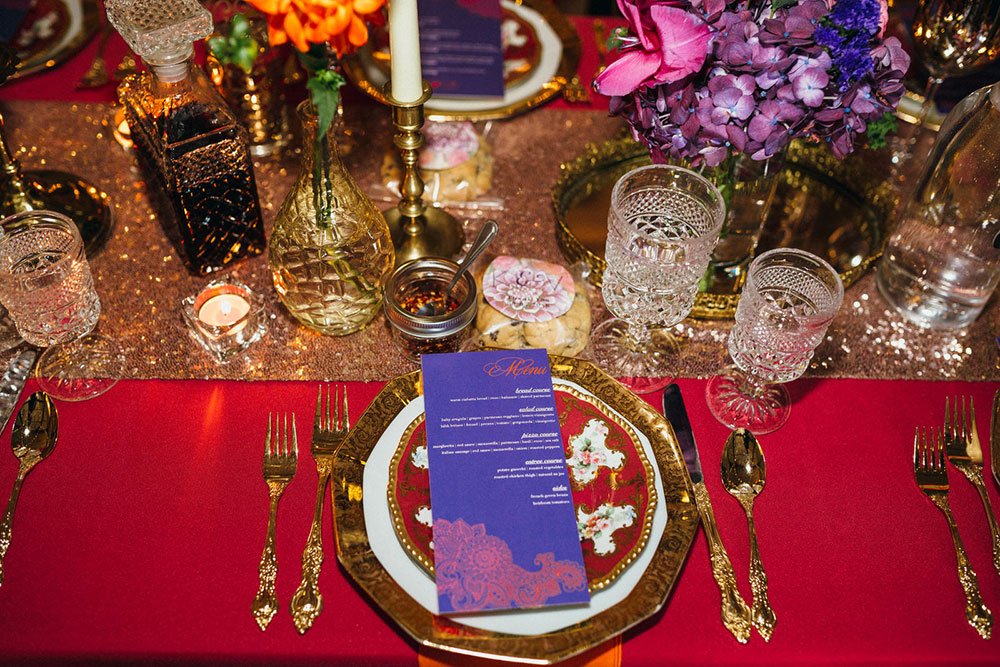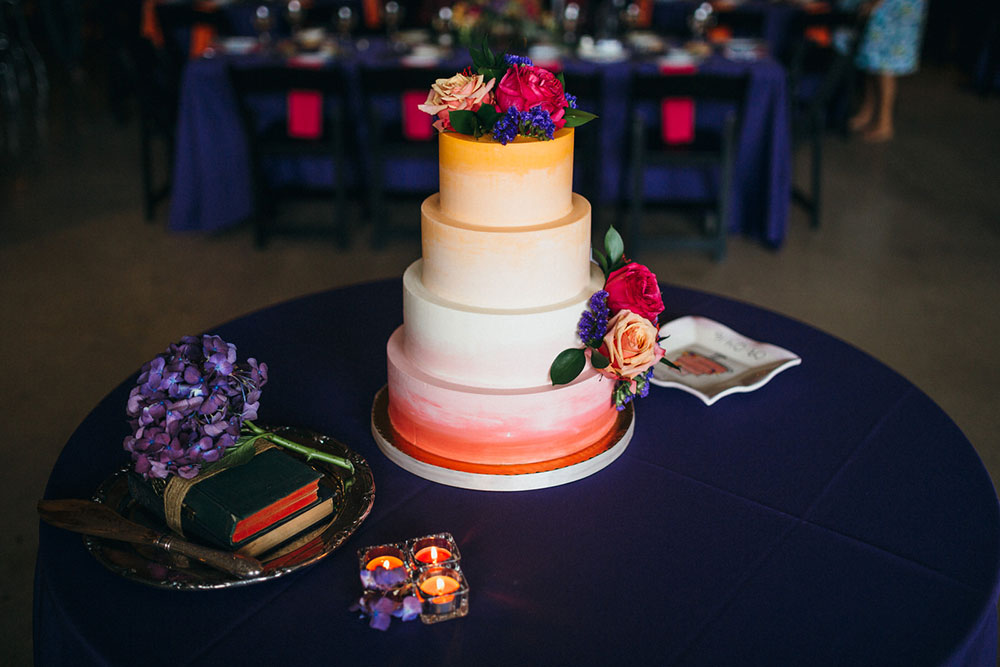 ~ Advice to other couples ~
"Take a stand and do what is important to you as a couple. Know when to include others and when to trust your gut, even if it means being "non-traditional."
---