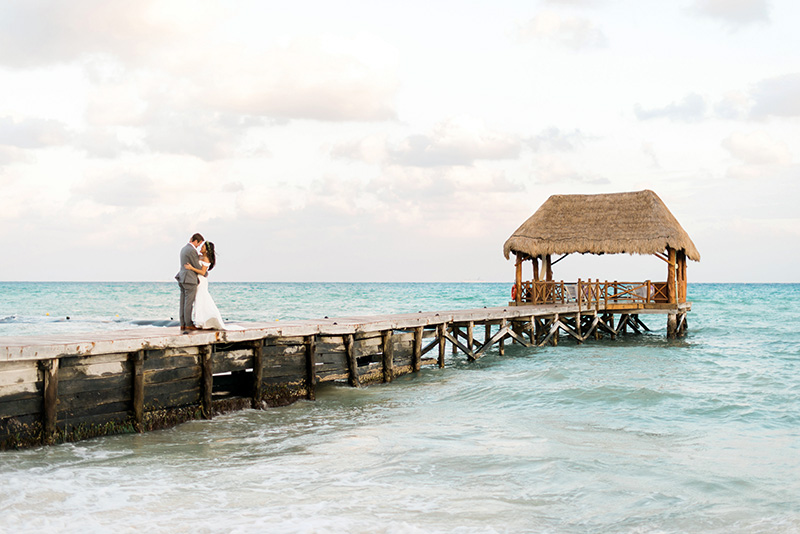 Every wedding requires a great deal of careful thought and planning to bring it to life.  Destination weddings take it up a whole other level.  From selecting the destination itself to travel costs and lodging to vendors who will be involved, destination affairs come with lots of decisions.  But as bride Christina would tell you, having a picture-perfect wedding in a breathtaking setting is well worth it all.  Learn more from this real-life destination bride about how her wedding to Johnny in Playa del Carmen, Mexico, came to life!  Photos by Atlanta wedding photographer Rustic White Photography.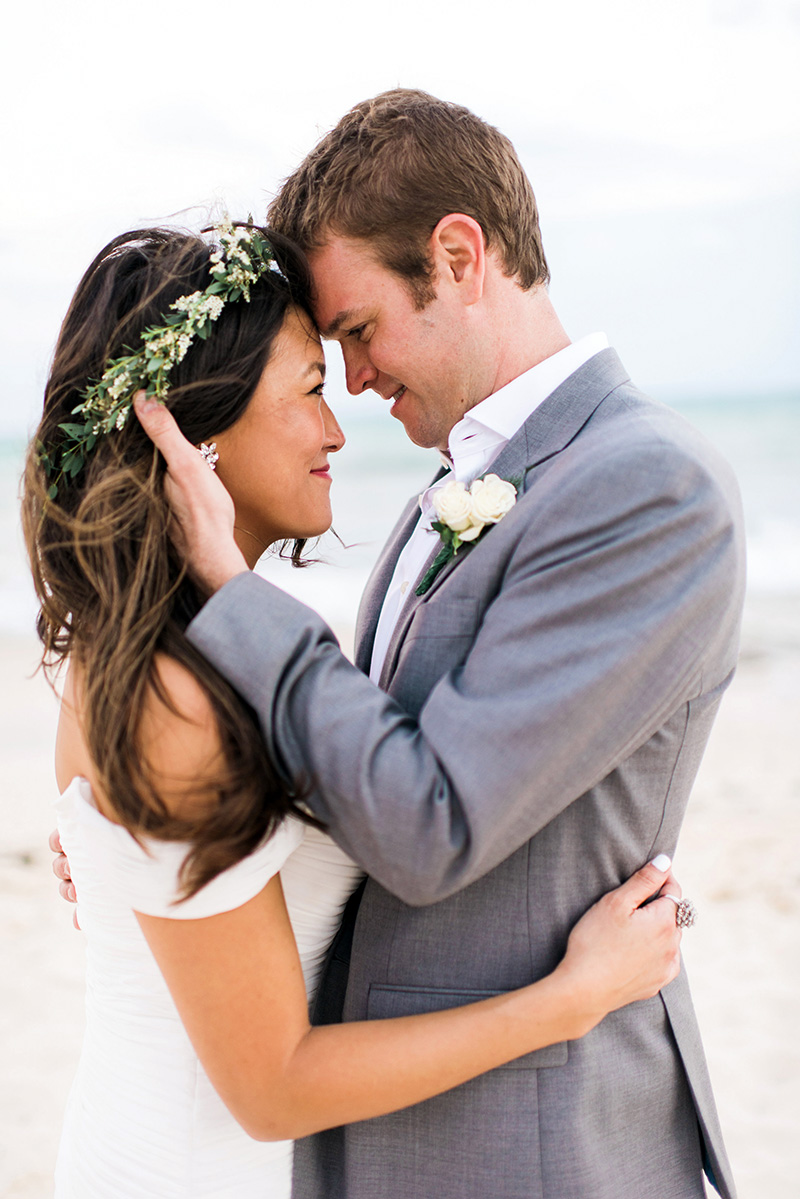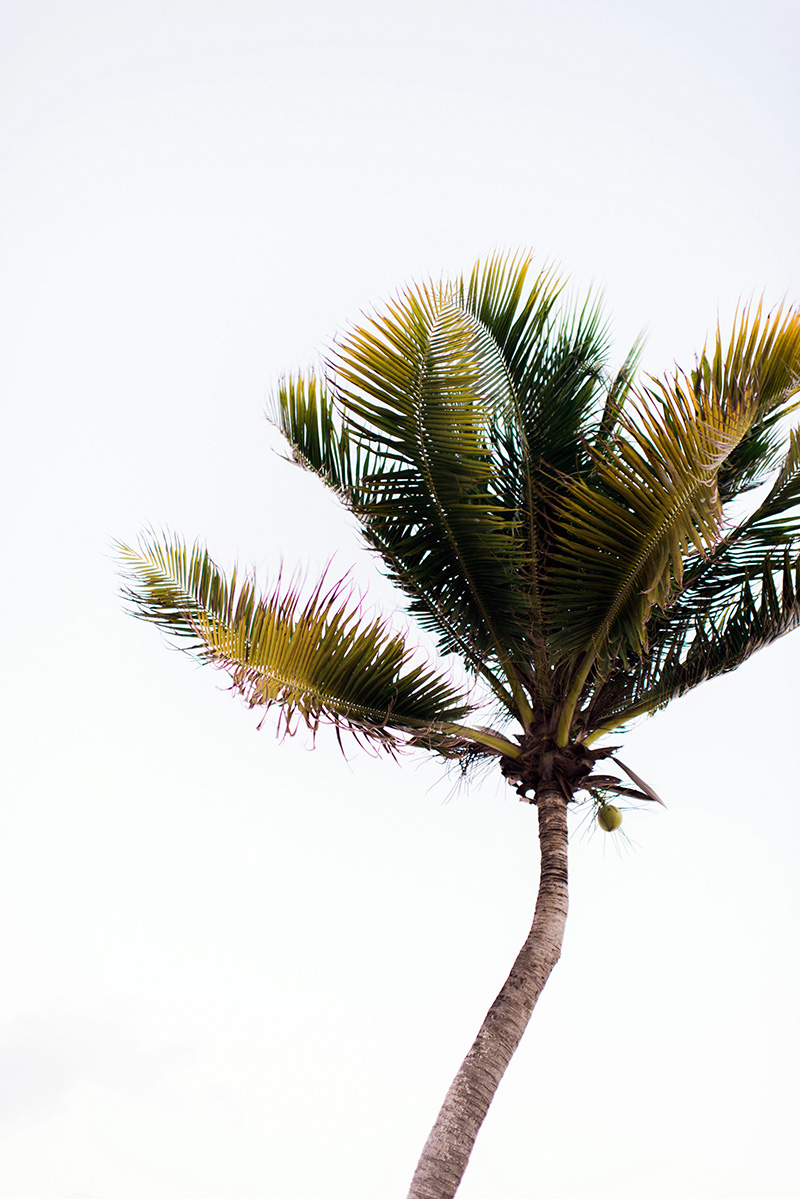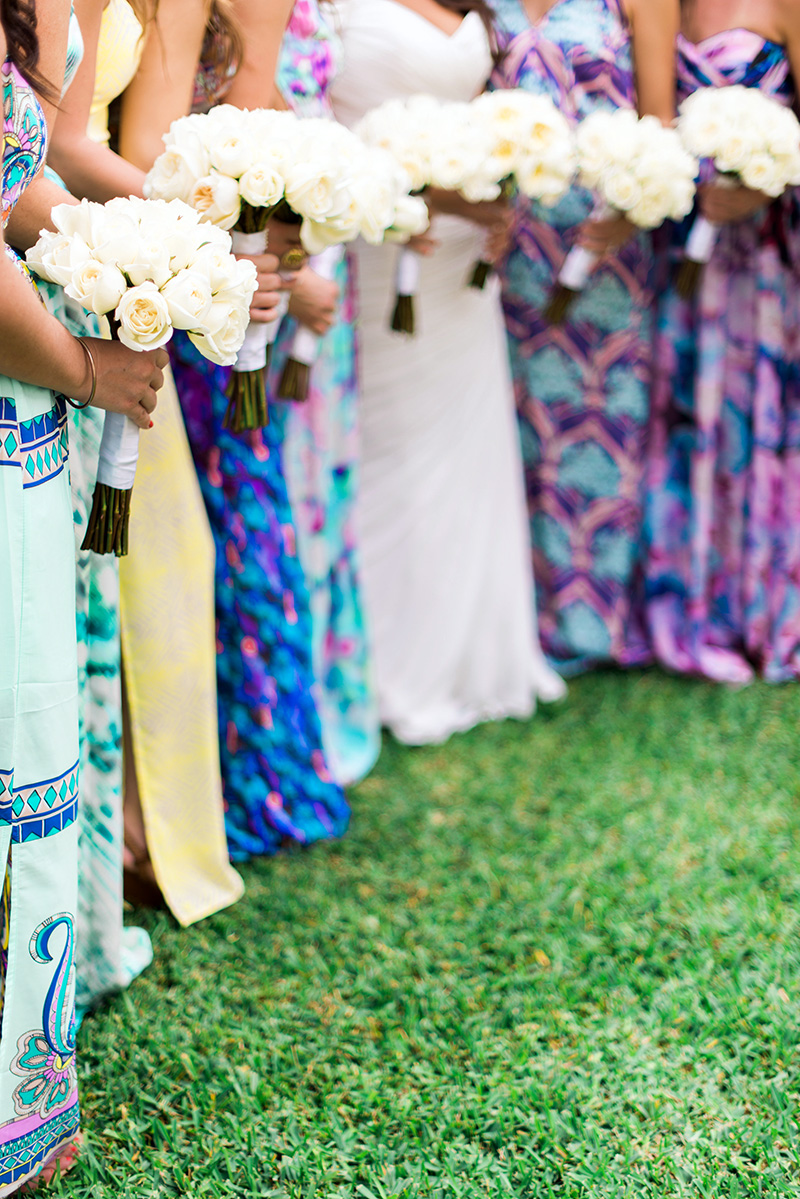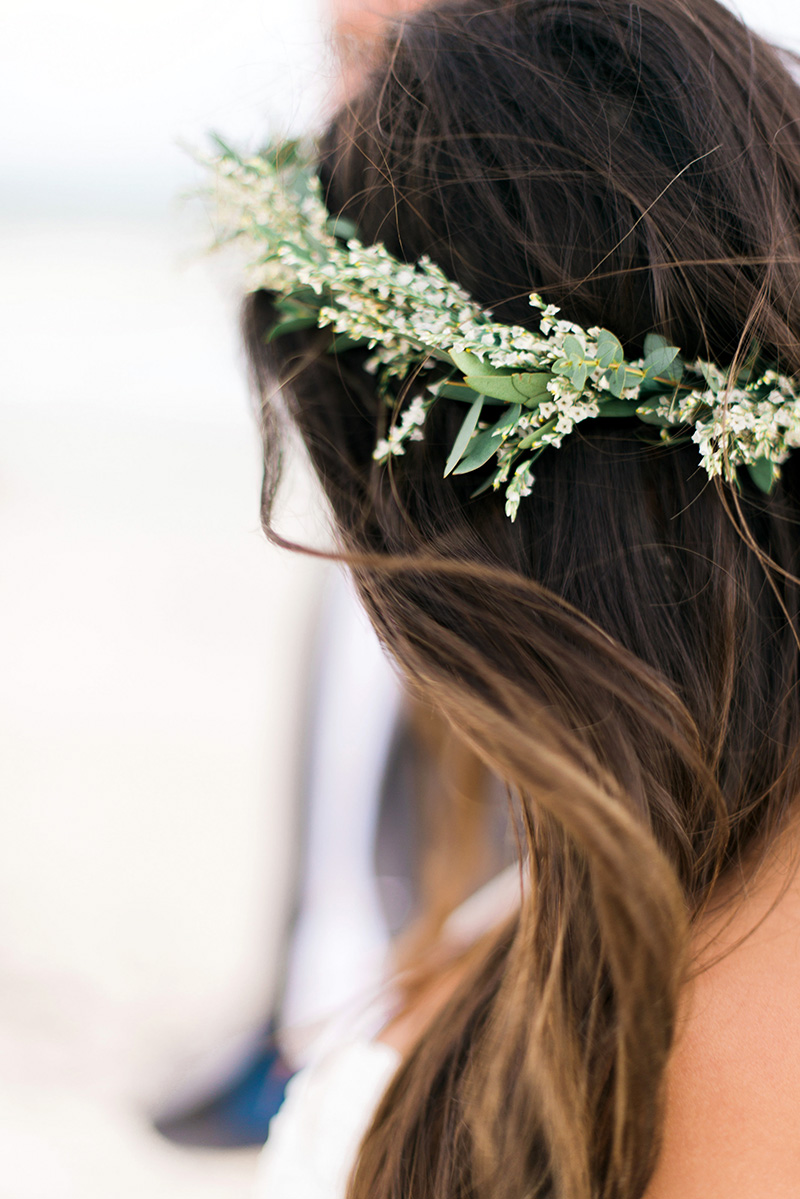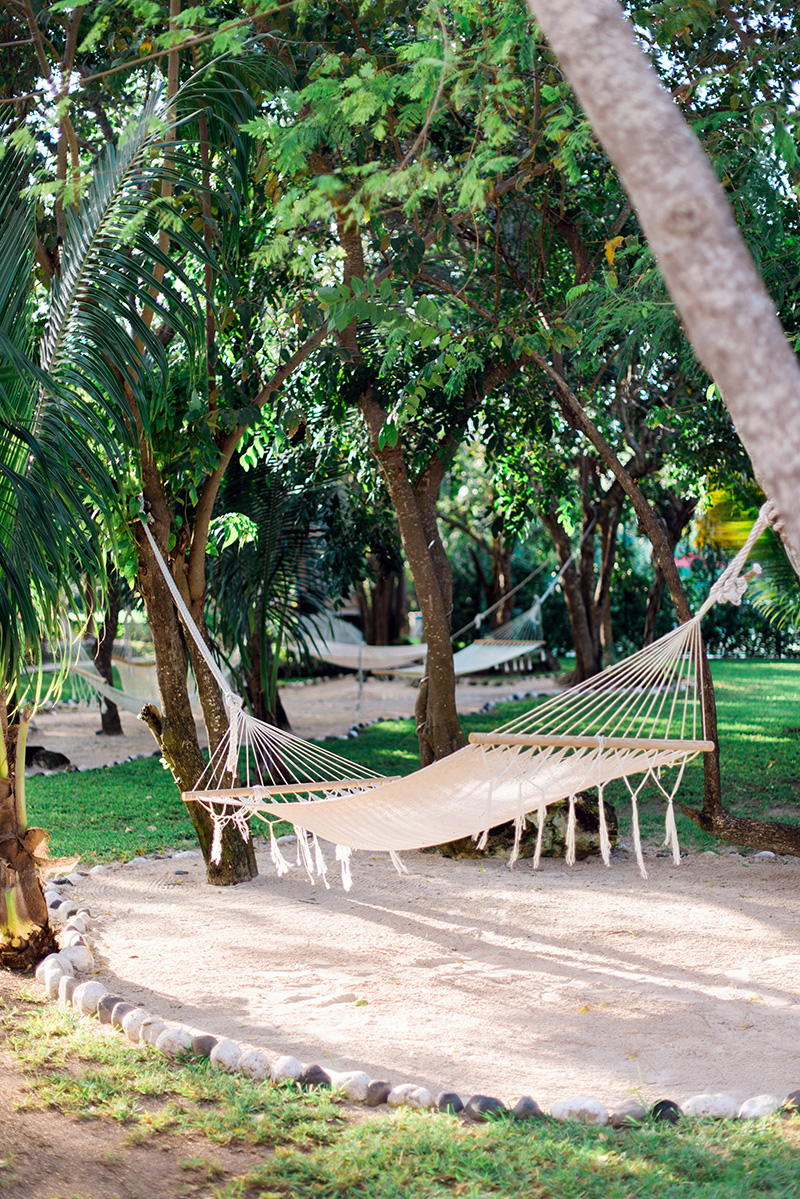 How did the destination wedding affect your overall budget when working with local vendors who had to travel?
I didn't have any local vendors who had to travel. I used the one vendor that did everything for the resort or else I had to pay $800 per outside vendor.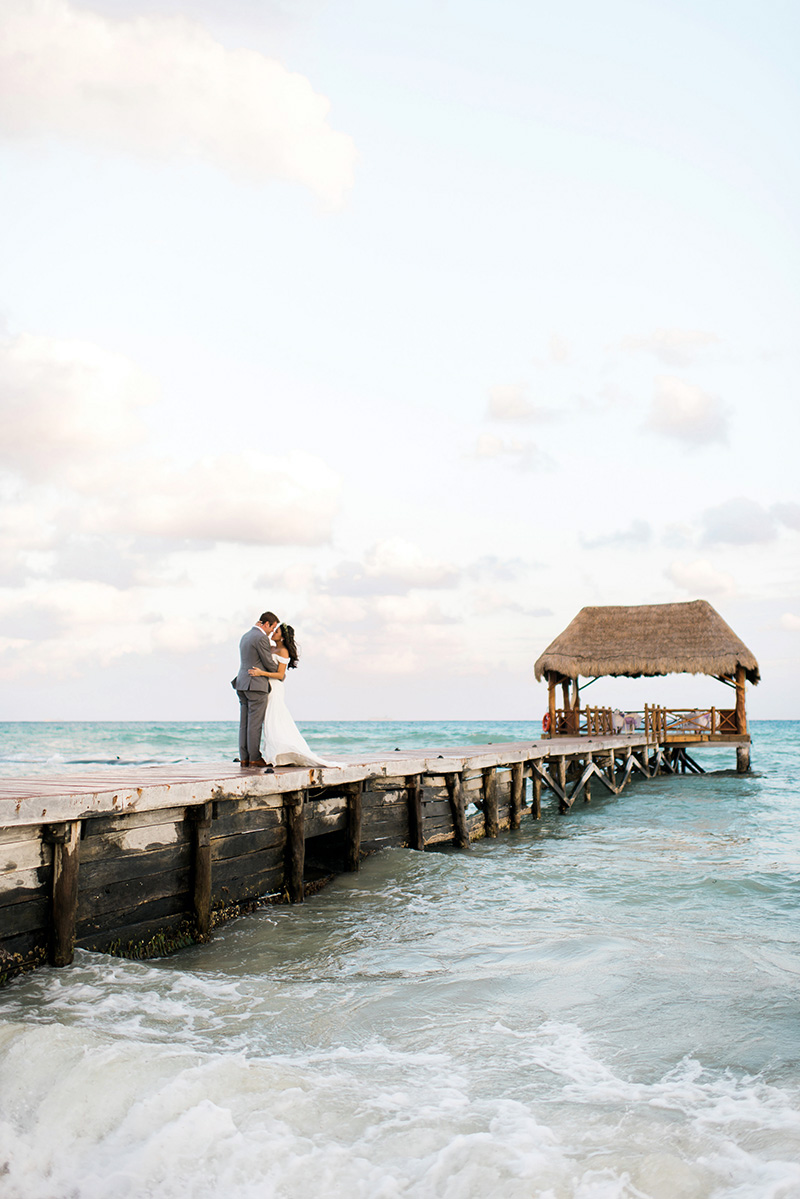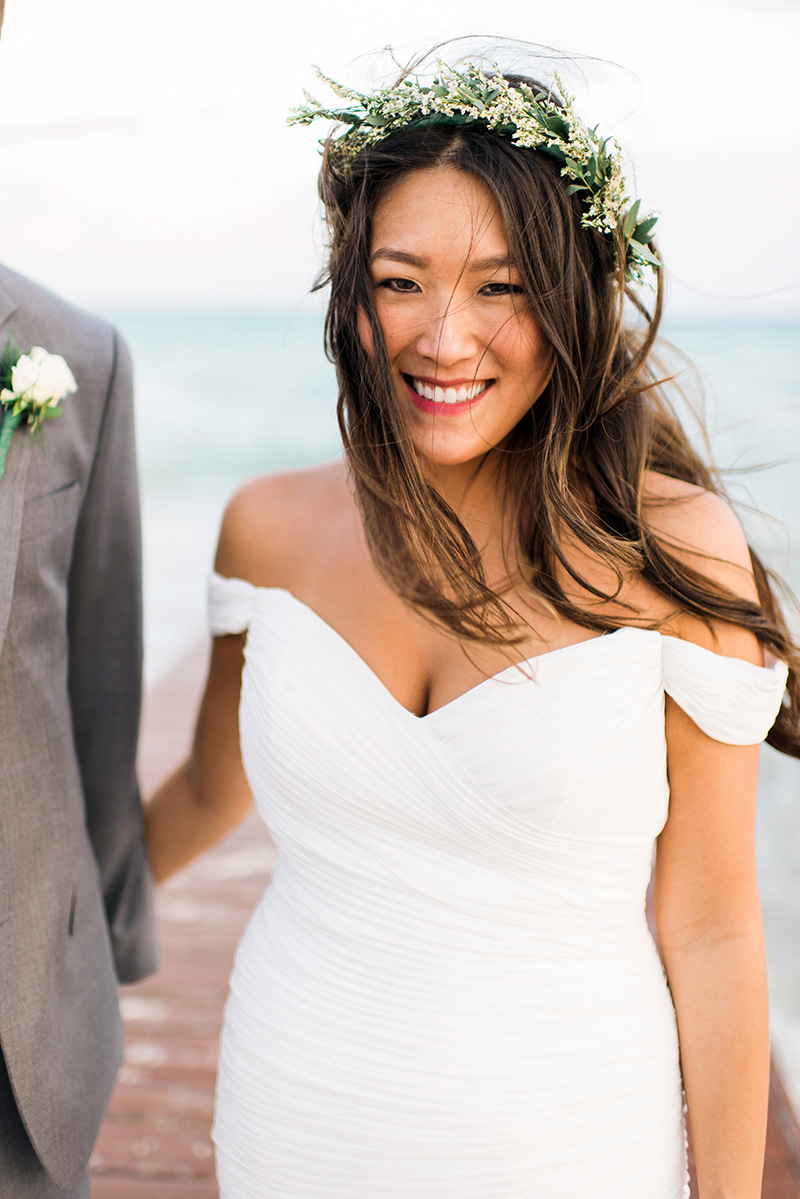 How did you pull off a beautiful event without throwing expenses to the wind?
I sacrificed the fancy/elaborate details. I focused on what was important to me, a good time. The two things that I think made our wedding look beautiful were my bridesmaid dresses and the beach/scenery. I knew I wanted my bridesmaids to wear my bridesmaid dresses and the beach/scenery. I knew I wanted my bridesmaids to wear long, beautiful floral/printed dresses. It came together so beautifully and I think it made a statement for our wedding. Since the dresses were colorful and busy, I kept everything else simple and used white as my main color with the flowers and paper.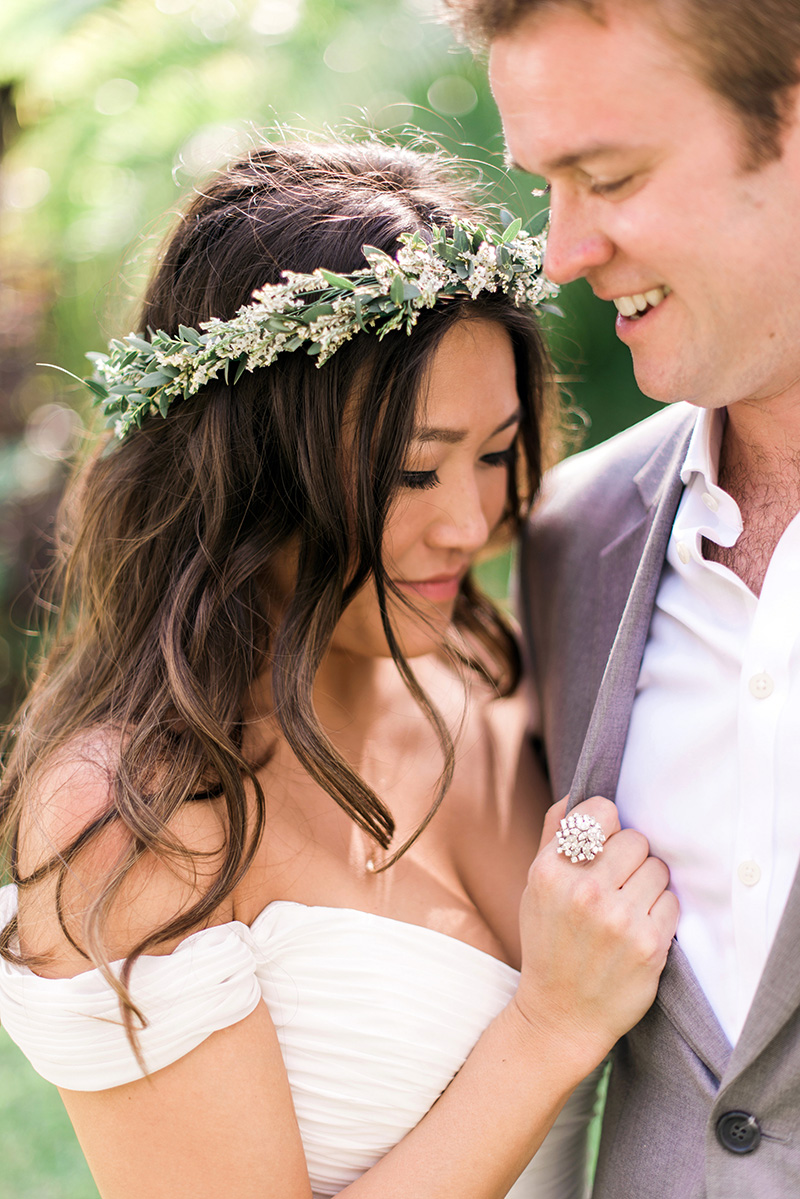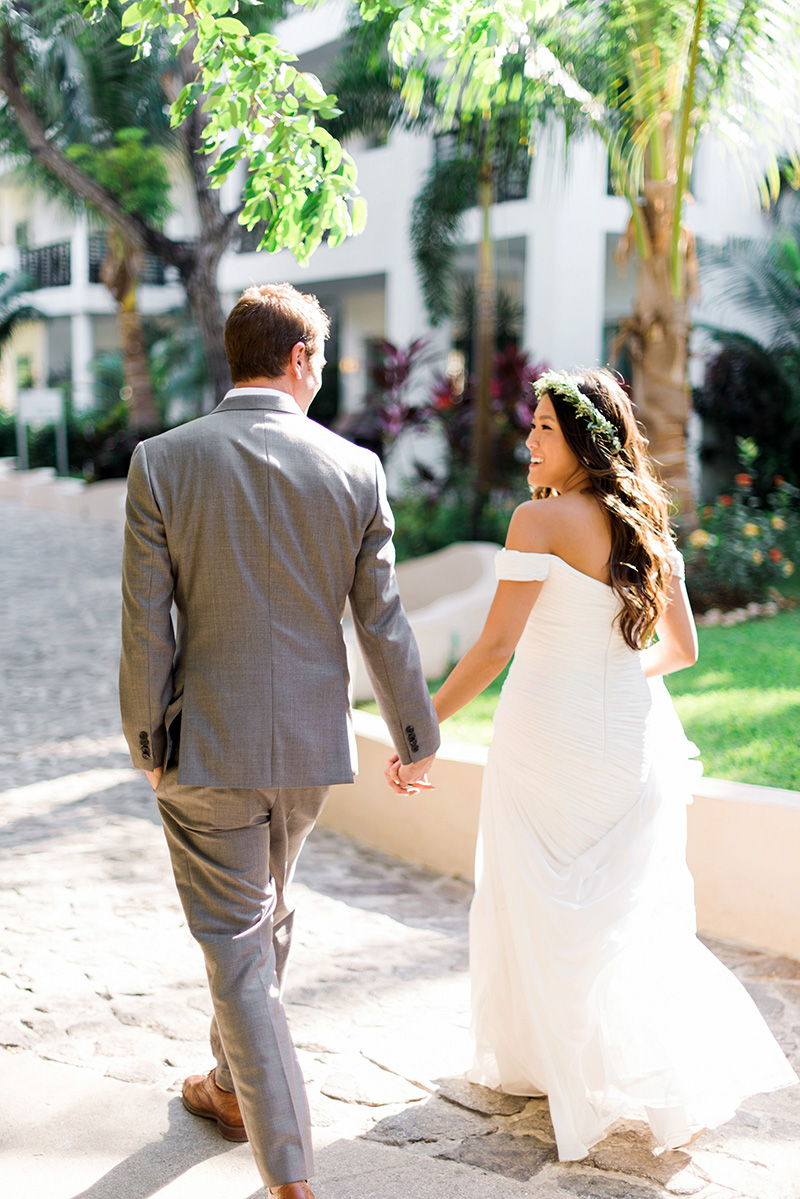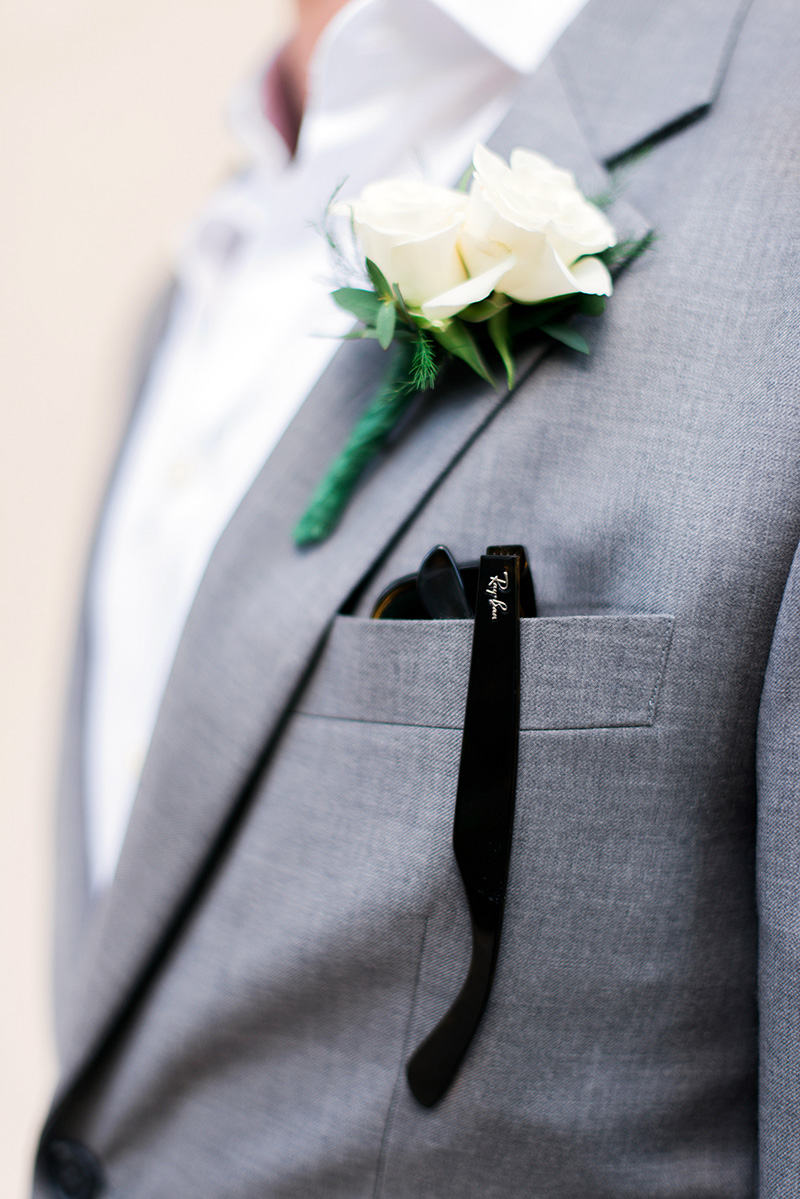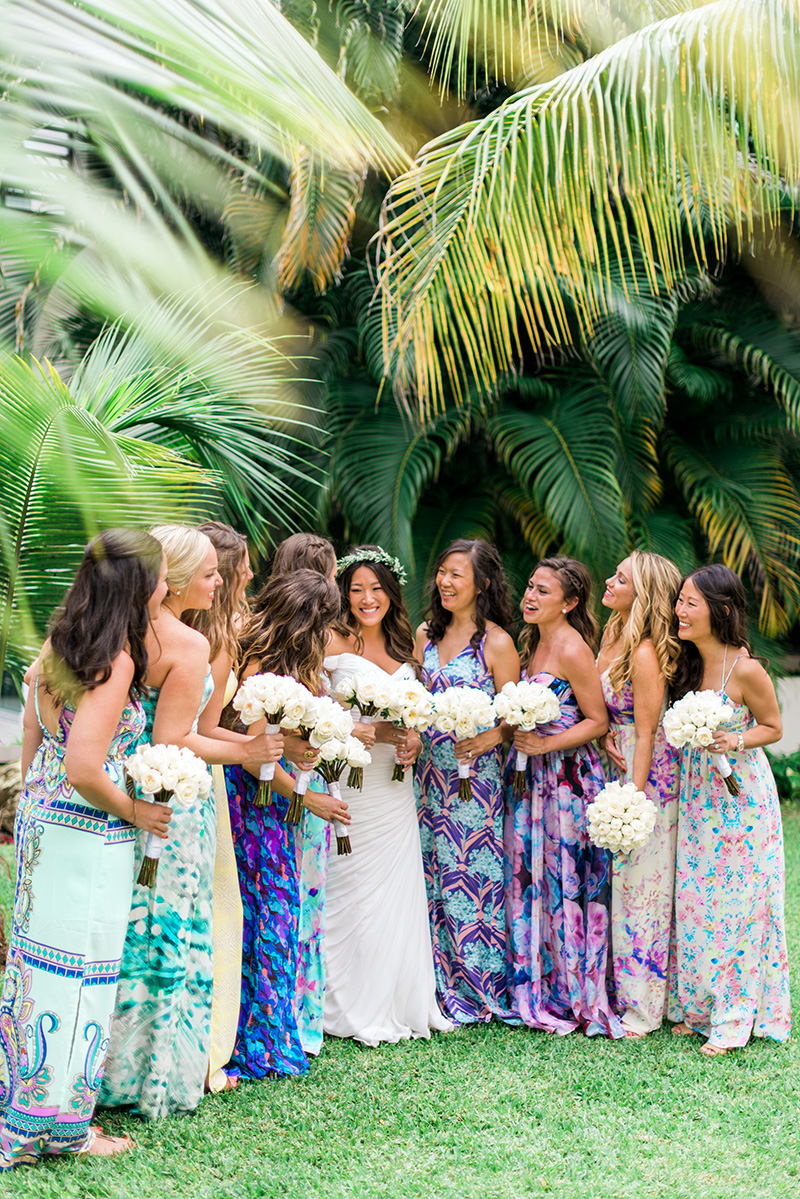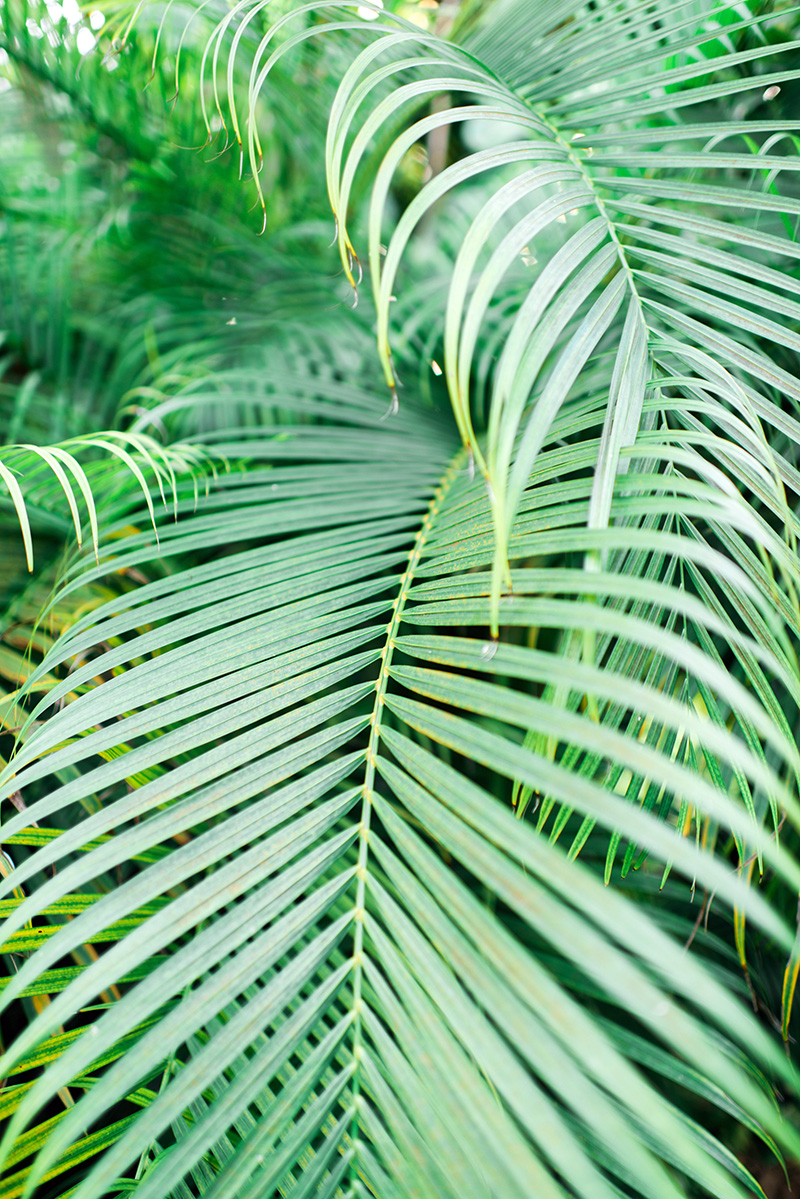 What would you do differently in regards to planning/vendors/execution?
I wish I would have asked more questions about the weather trend. It was very windy the day of our wedding, and I didn't think about the wind affecting my hair and the candles. I used candles as our main centerpieces and they would not stay lit because of the wind. I know I could not predict the weather, but if I had known there was risk of candles not staying lit, I would have stuck with floral centerpieces.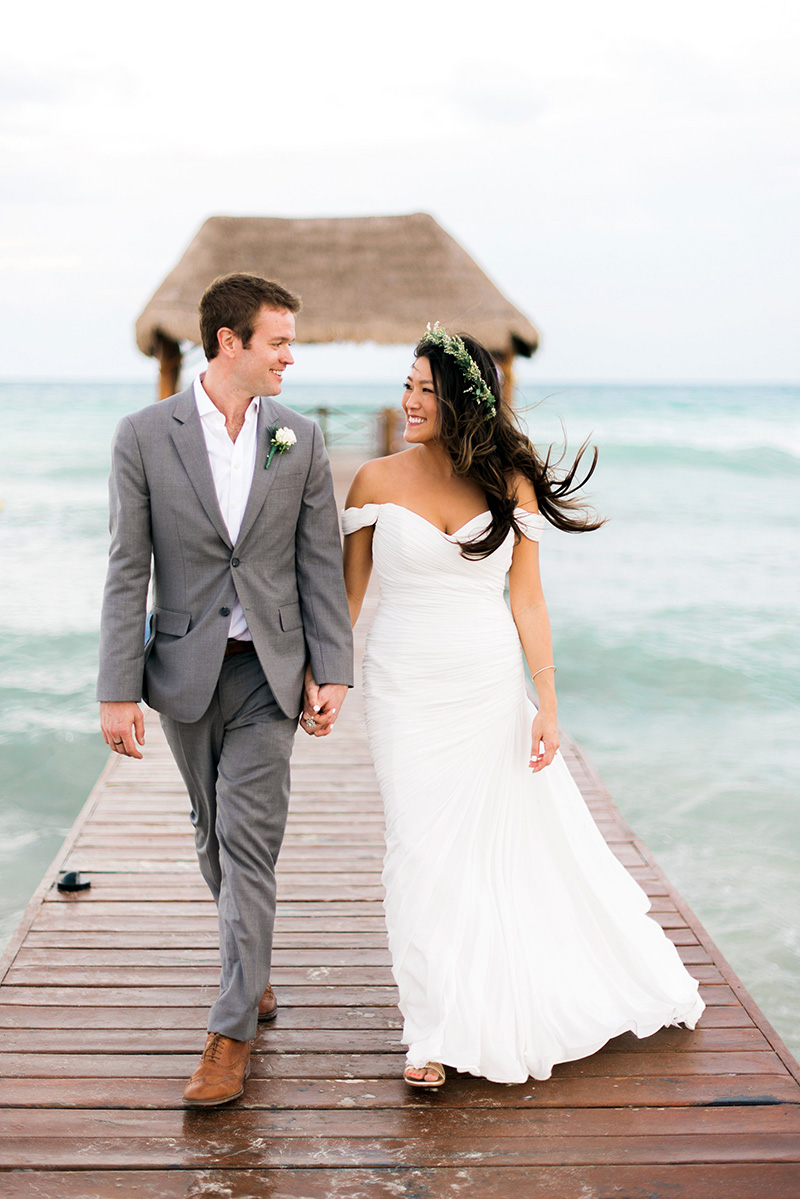 What advice do you have for brides planning a destination wedding?
My advice would be to not sweat the small stuff and do not worry about the things you can't control. I feel like I was a laid back bride who just wanted to have a good time and a simple pretty wedding. I kept worrying about the weather and thinking "what is the point of a destination beach wedding if it rains?" but everything worked out and it was beautiful.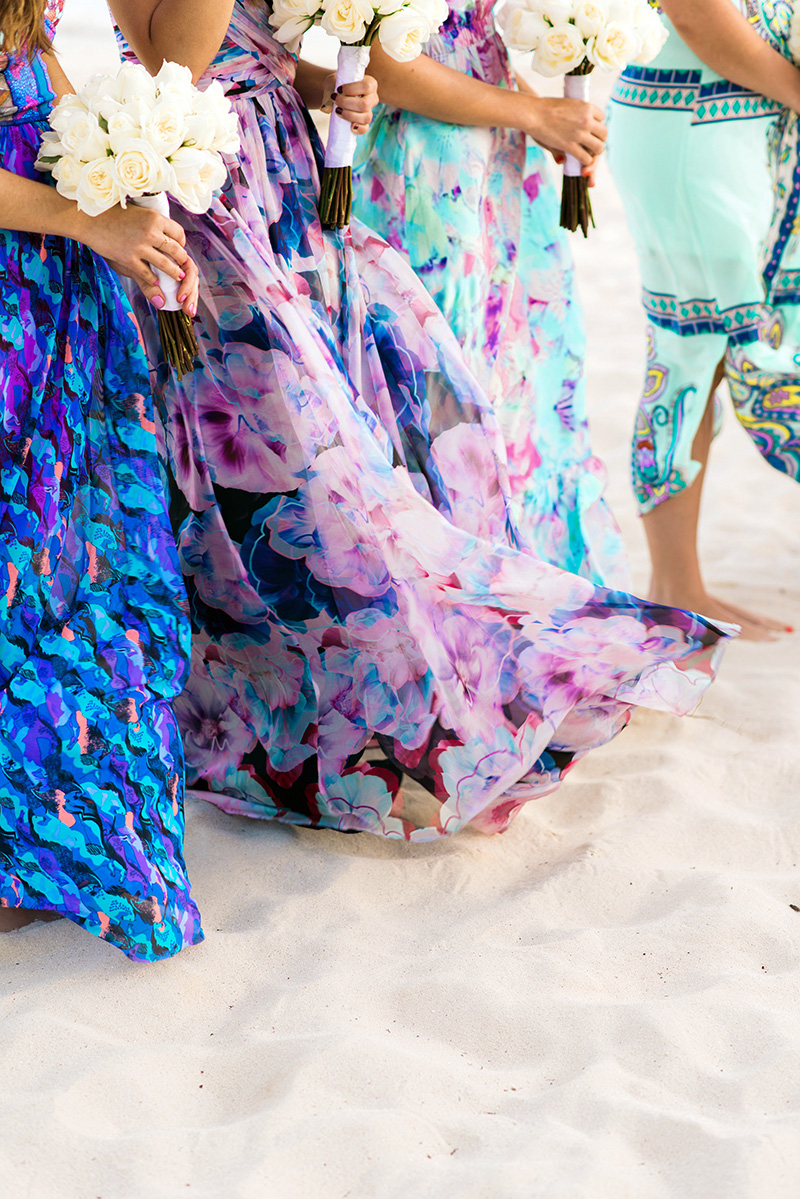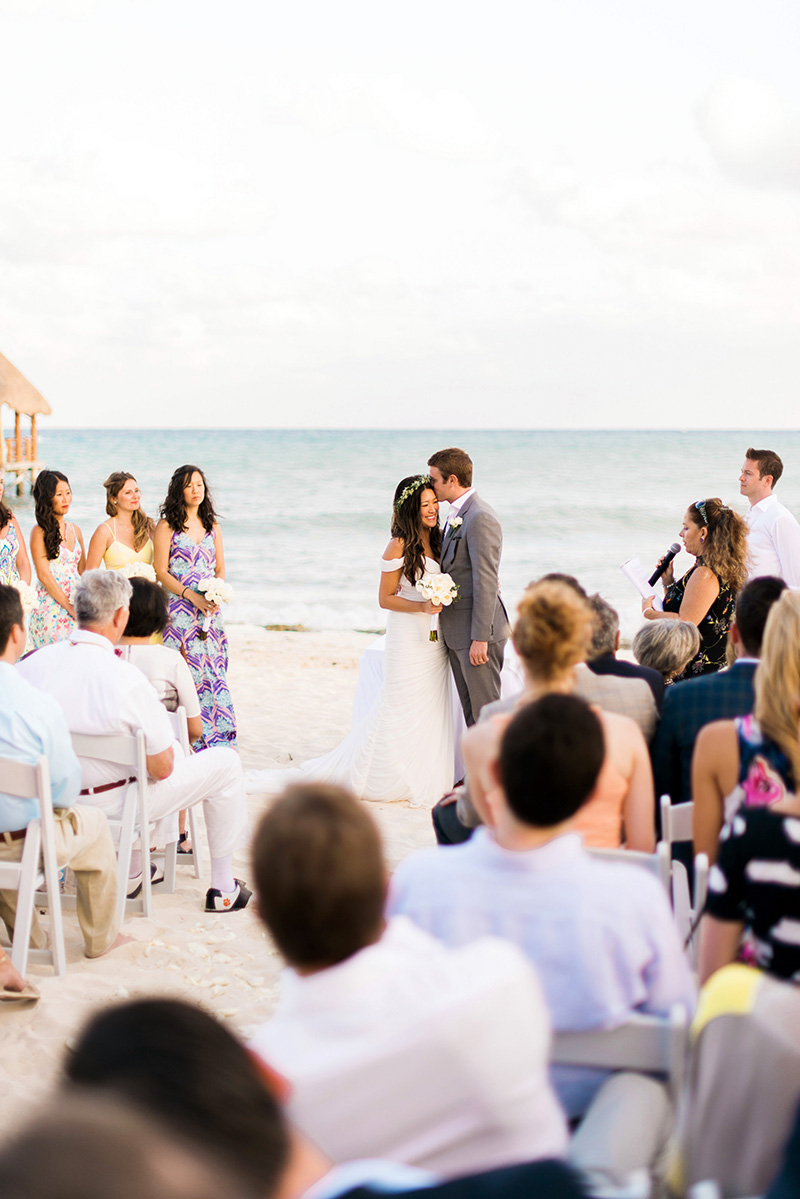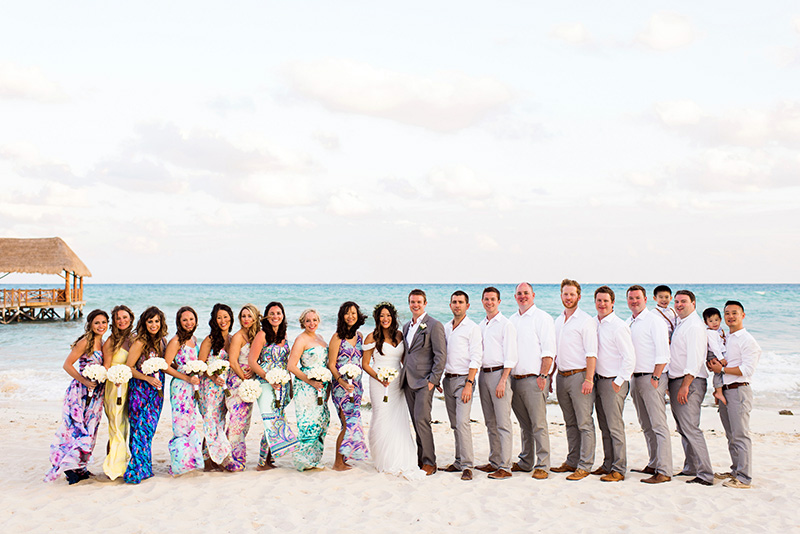 Do you have any tips for working with vendors in a long-distance situation?
Be crystal clear of what you want. Send them a lot of pictures of your vision of every detail, from how you want the tables set to exactly how you want your bouquet to look. Bring the pictures with you to show them how you would like it set up. Visuals are super helpful especially if there is a language barrier.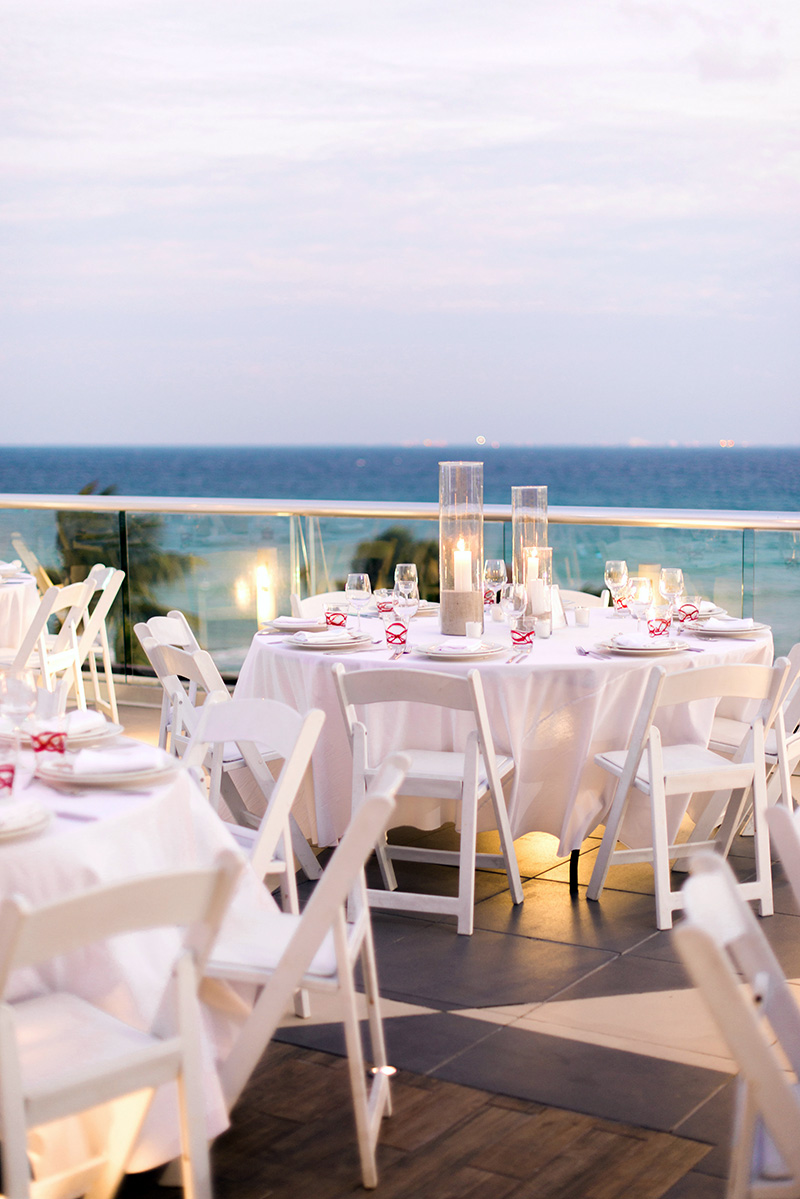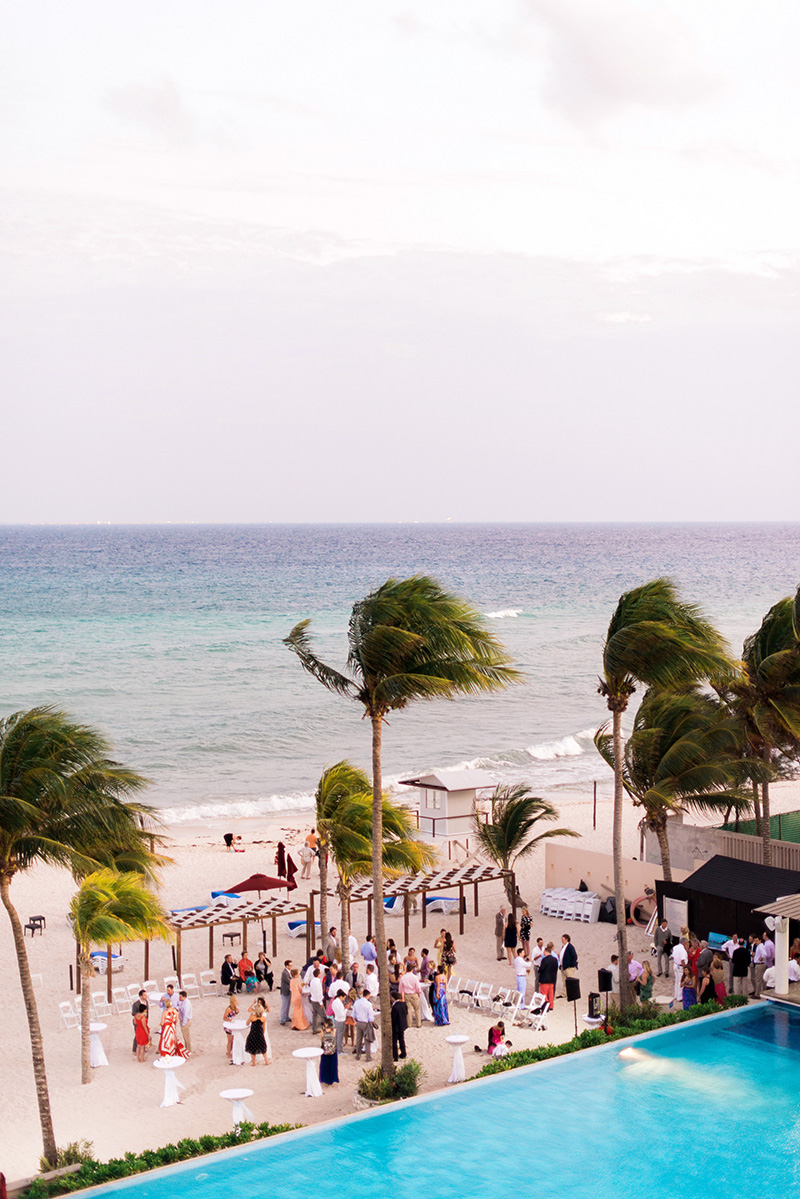 Vendors via Lomas Travel (flowers, flower crown, DJ, rental décor
View more Destination Wedding Venues here.