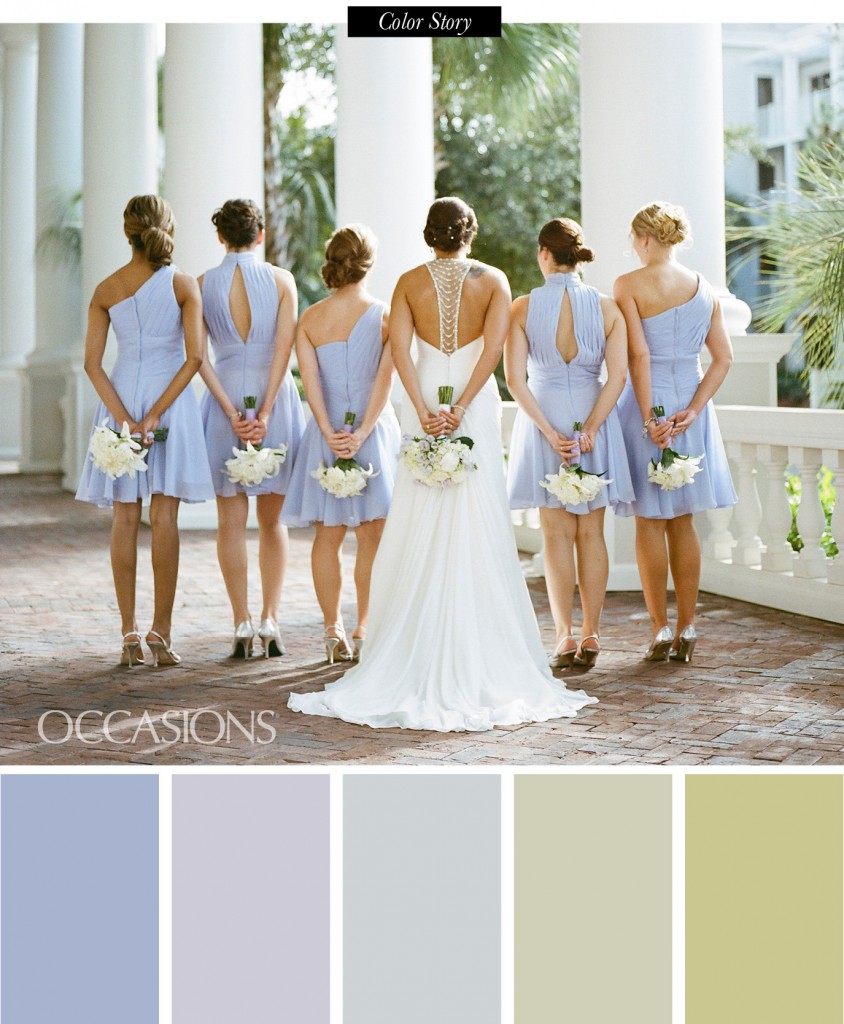 Destin, Florida Wedding on Solaris Yacht by JD3 Photography
"You will one day leave the country and marry a dark-haired, handsome American man."  That's what Jessica's hairdresser told her while she was still living in her homeland of Sweden, and boy, did those words become a reality!  After moving to the United States almost ten years ago and beginning work in Peachtree City, Georgia, Jessica met Scott, the co-worker who would become the man of her dreams.  Friendship blossomed into romance, and while the two were on a trip to Sweden, Scott popped the question in front of Jessica's entire family.  Only a wedding as unique as their relationship would do, so the couple decided to hold the affaire on the top deck of a beautiful yacht in Destin!  The pair made their vows in the soft light of the sunset, the skies golden and pale blue over the water behind them.  Following the ceremony, the celebration moved inside the yacht, where a delicious meal and desserts were relished before the DJ reeled everyone to the dance floor with some amazing tunes!  Step aboard for this breathtaking wedding with these images by Atlanta and destination wedding photographer JD3 Photography!
Tell us how you met. Was it love at first sight, blind date, friends forever?
We met while working together for the same company in Peachtree City, GA (thank you Cooper Industries). We started off as friends and traveled some together and just hung out a lot. We were friends for about 6 months before we started dating. Scott knew something was special about me the first time he saw me smile in a meeting which just lit up the room. His "hard to get" games worked to perfection! (This is Scott's story.)

Now for the proposal…details!
We visited Sweden in May 2013 to visit my family. It was a beautiful summer day in Landskrona, Sweden when the entire family went out for a walk and Scott went down on his knee and proposed in front of everybody amidst a stunning backdrop of the Oresund Sound (body of water that separates Sweden and Denmark). Tears of joy immediately took to everyone's face and Jessica's niece, Alicia (baby) started crying profusely. Emotions were high and it became difficult for Scott to put together any coherent sentences. Scott also forgot to take the ring out of the box and put it on Jessica's finger. Obviously there's a lot more to the story, but there is no need to share too much of the romantic moment. Frankly, a big part of the proposal is a blur anyway.

Tell us about your wedding gown and what your wedding party wore.
Since we were doing a yacht wedding, I wanted to wear something that fit the scenery. I wanted to blow Scott away and wear something really unique. It was a Maggie Sottero design with chiffon material (ivory color). Everybody absolutely loved the dress and I definitely got the reaction I was looking for wearing it. My 5 bridesmaids also wore 2 different designs of lavender chiffon dresses in knee length. The groomsmen wore lavender vests with a bow tie.

Please give us an overview of the event.
Our wedding was held on Solaris Yacht, part of SunQuest Cruises in Destin, FL. The ceremony was performed by the captain on top deck of the yacht. The reception was held on the first floor of the yacht.
What were your playful twists that made the event unique?
The yacht wedding itself was very unique, especially the fact that the ceremony was performed by the captain. We also had a Turkish dance song to bring in some tradition from my heritage.
What was the most memorable moment?
The ceremony when my dad gave me away, and my sister's speech. Tears were running down my dad's face as he walked up the stairs with me to the top deck. It was very intimate and made so many people cry.

Was there a specific theme or style?
It was a non-traditional wedding with a romantic yacht setting. No specific theme. 

Tell us about the food and desserts.
We had 3 appetizers that included smoked salmon stack, southern style barbecue shrimp, and sliced beef tenderloin sliders. For the main menu we had prime rib with green beans, potatoes, and rolls. For dessert we had an amazing cake with 2 flavors, coconut and pina colada. We also had a dark chocolate fountain with 5 dipping items which included pineapples, fudge, strawberries, Oreos and bananas.

What kind of energy did your entertainment give the event?
Our DJ was amazing. He started off playing the guitar and singing. The speakers were extended to all 3 decks, so you could listen to the music everywhere, including the bathroom! After dinner and the wedding festivities, the party livened up and many people took to the dance floor!

If there was one thing you could change, what would it be?
Not drinking too much on the rehearsal dinner the day before. We were both so exhausted and got a very late start the day of the wedding. We would have also asked someone to film the ceremony so we could watch it afterwards.

Wedding Professional
Venue: Solaris Yacht from SunQuest Cruises | Photography: JD3 Photography | Hair & Makeup: Pin-Up Girls Hair Studio & Spa | Cake: The Cake Destination | Centerpieces & Decorations: Michaels and Amazon | Bridesmaid Gifts: Etsy | Groomsmen Gifts: Cigars International | Favors: Totally Promotional.com
For more waterfront wedding venues near you click here.