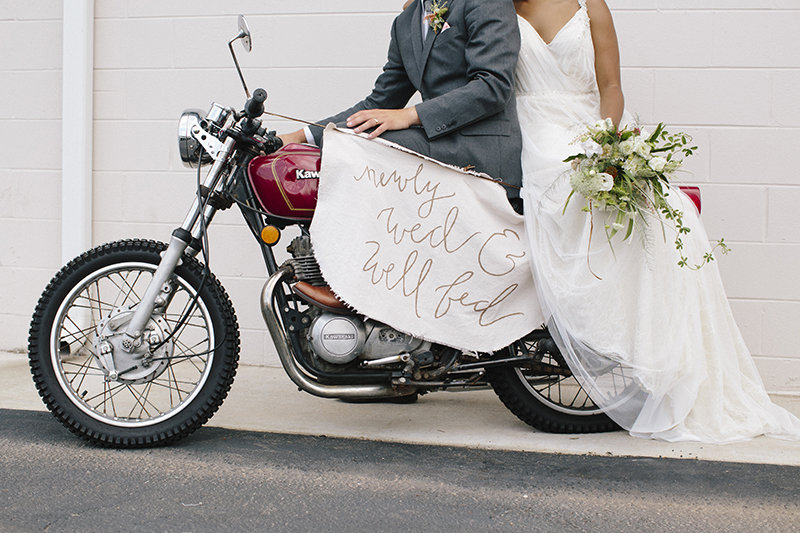 Craft and Copper Wedding Inspiration
Inspired by the unique beauty of merging the old with the new, this wedding shoot at Athens wedding venue Creature Comforts Brewing Company — planned by Marilisa Schachinger and Candice Beaty of Chancey Charm Weddings — was charming beyond compare.  The atmosphere of the restored warehouse, with its steel framework and wood decor, held the perfect balance of historic charm and modern simplicity.  The industrial vibe of the venue was perfectly complemented by all the handcrafted details gracing the scene — locally grown flowers provided by Moonflower Design Studio, foods acquired from nearby farms and made from scratch, vintage china to decorate the tables, handmade jewelry for the bride . . .   Everything a flawless combination of craft and copper.  Learn more about how to make this unique wedding look yours from the lovely planners, Marilisa and Candice! Bridesmaid apparel via Encore.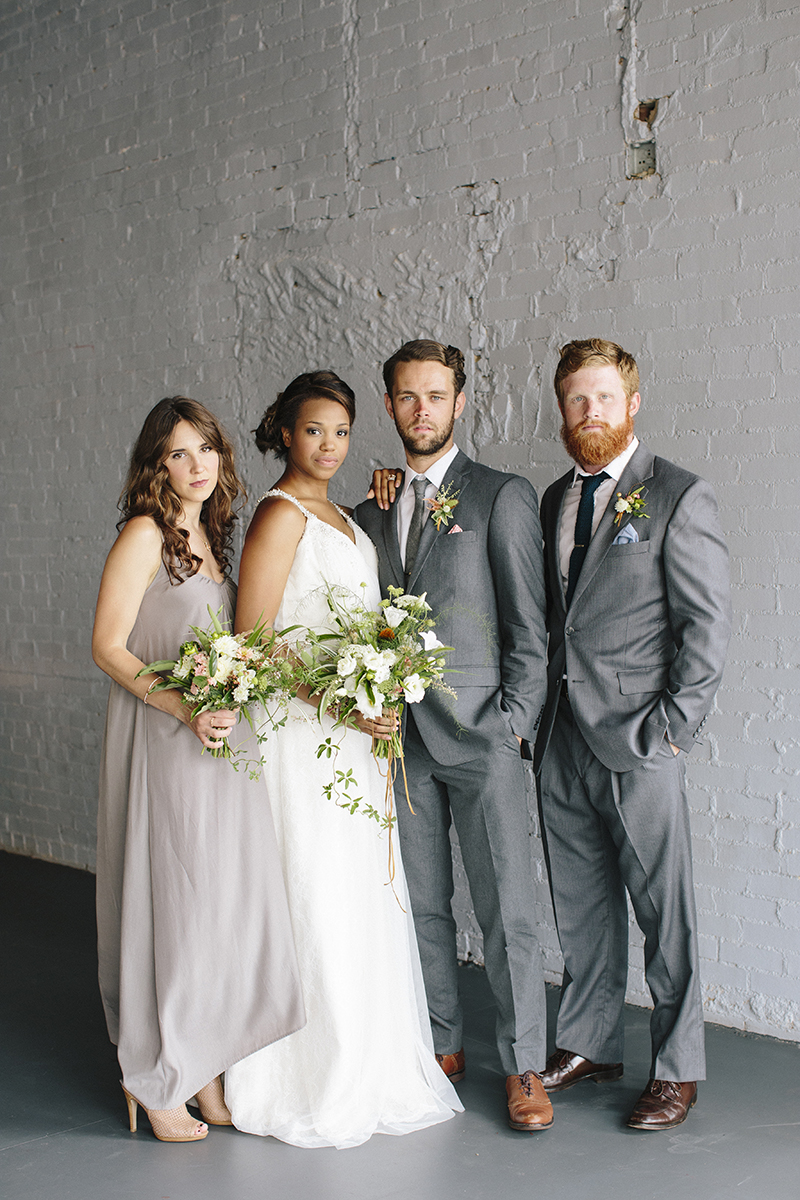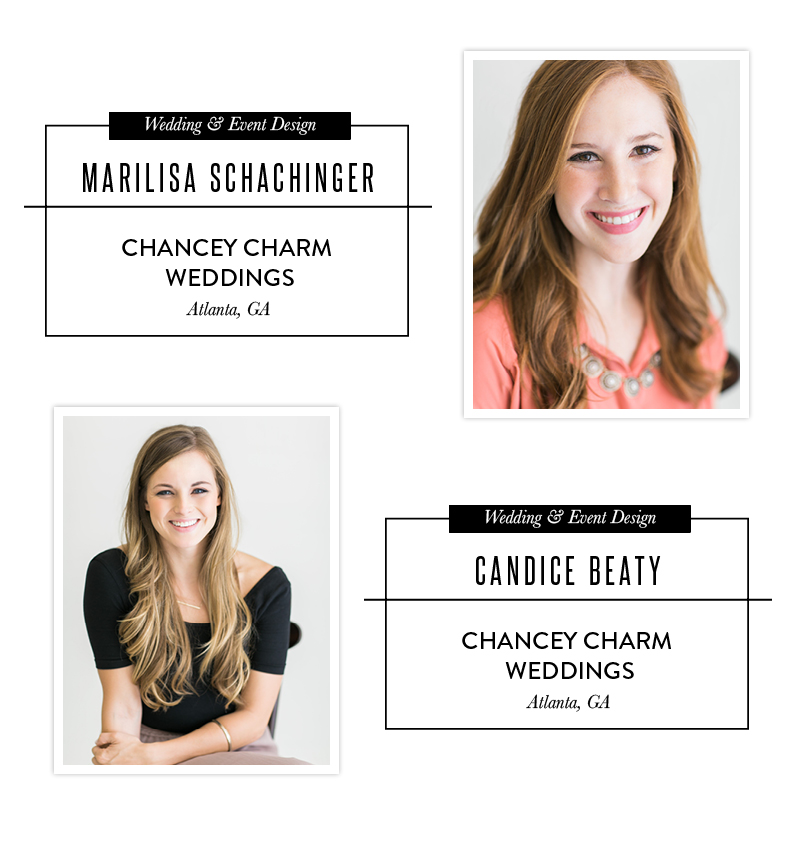 THEME
With a handcrafted element to each item, craft beer from Creature Comforts Brewing Company and the gorgeous copper color found throughout the details, there's no better theme to describe this day than Craft & Copper.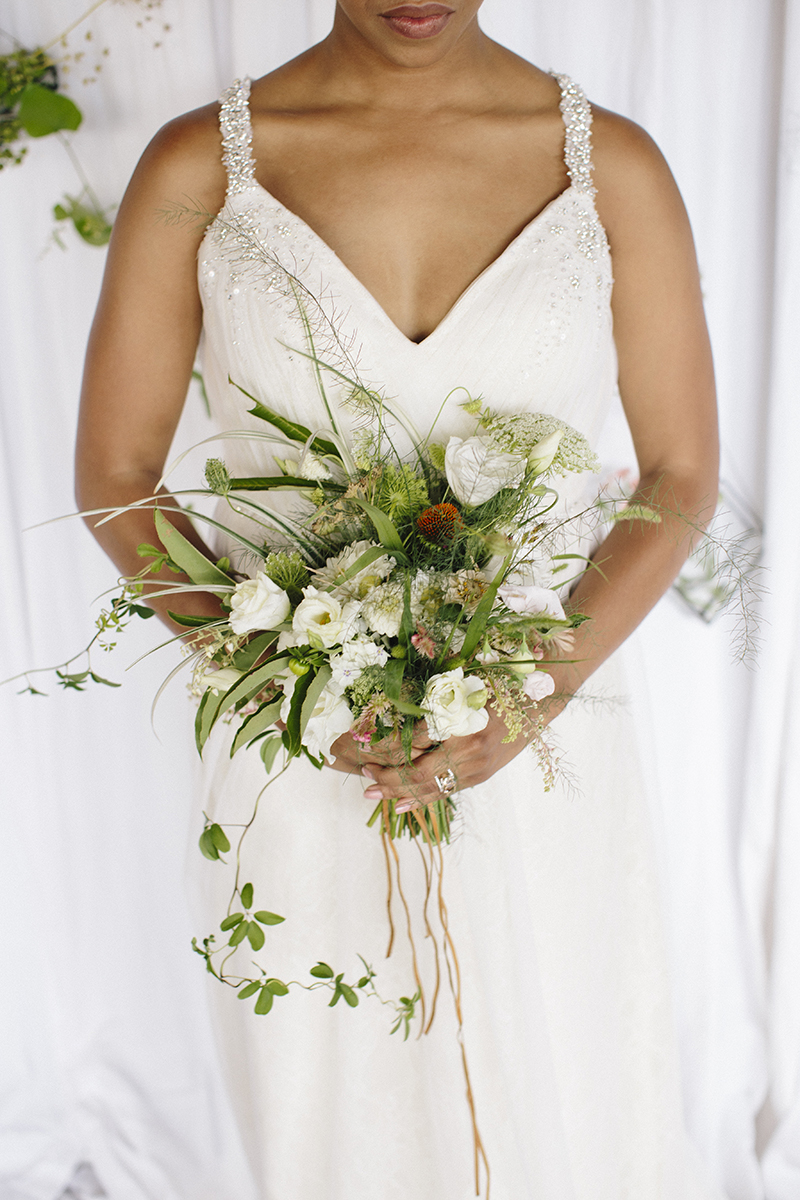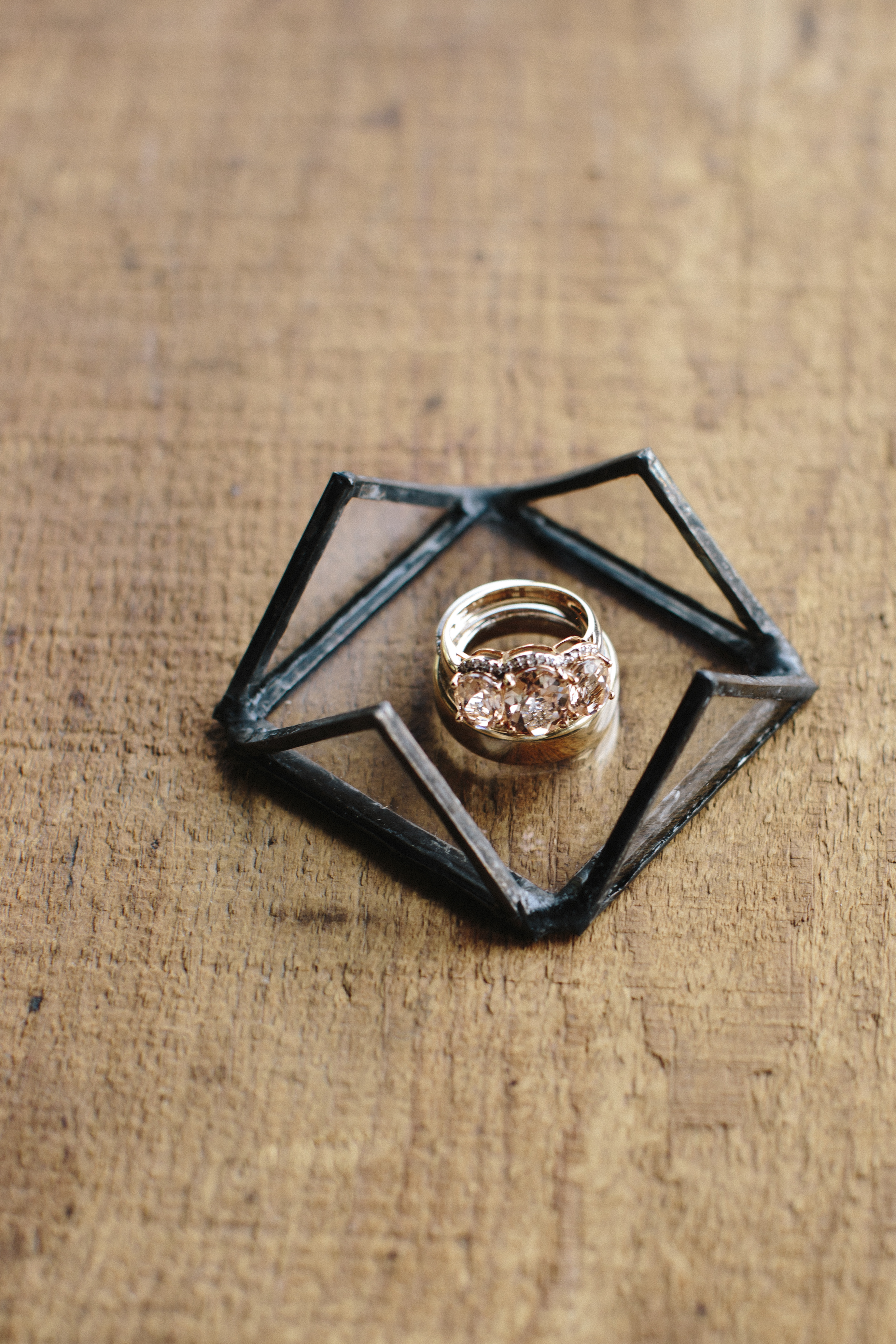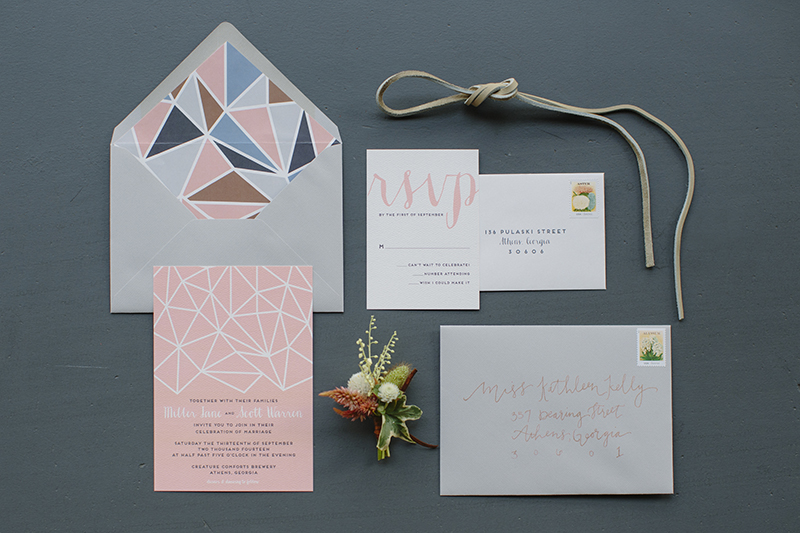 FAVORITE ELEMENTS
My favorite elements of the shoot were: Copper & Torch's jewelry trays that doubled as escort card & macaroon favor holders, Green Tie Studio's (formerly Puddleduck Paper Co.) geometric invitation suite and Tena's Fine Jewelry's stunning pink stone engagement ring.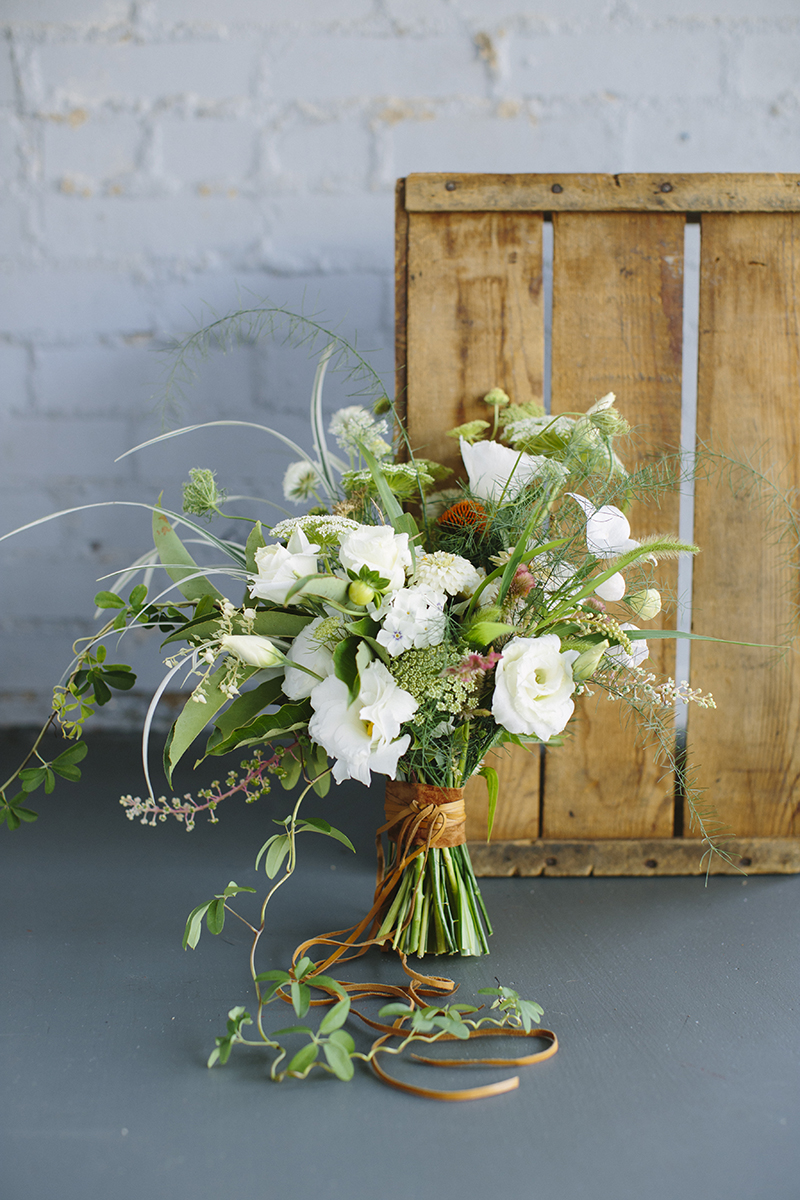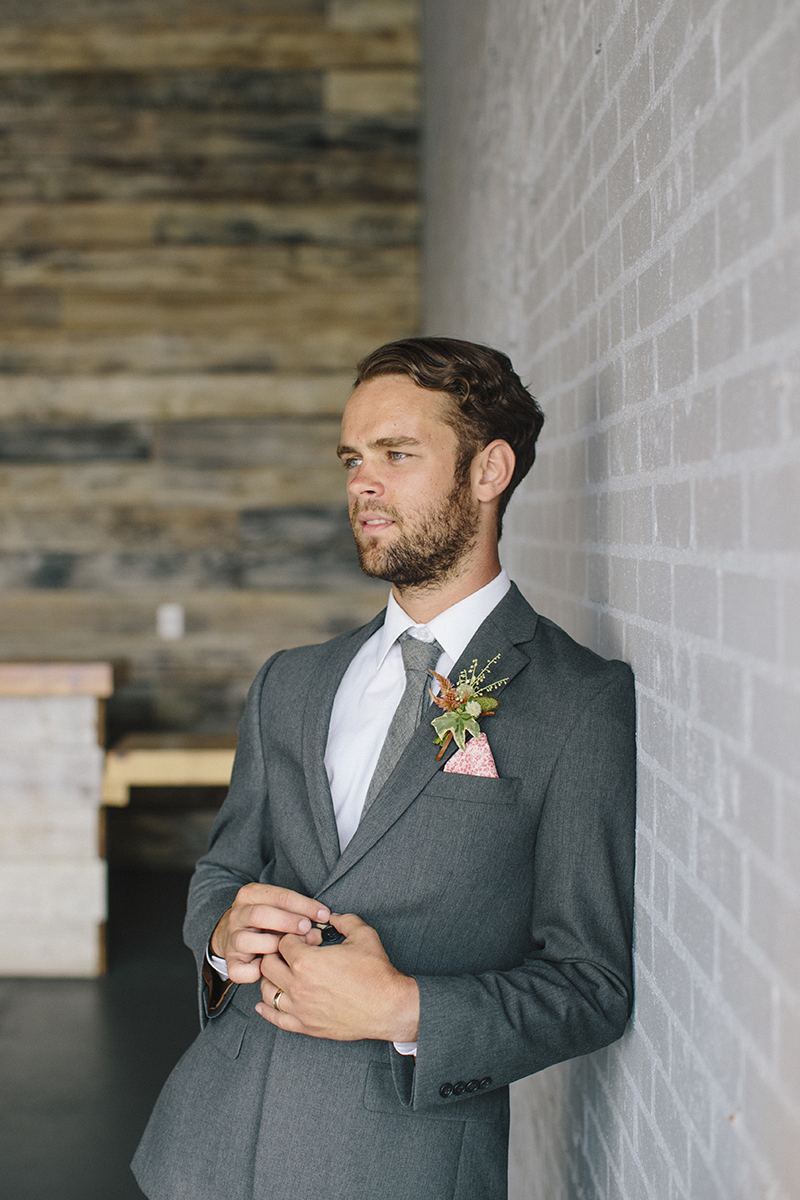 GET THE LOOK
Brides can replicate this look by incorporating lots of handcrafted and locally-sourced details. Source flowers and catering through farms and be flexible by using seasonal products as opposed to specific or out-of-season flowers and vegetables. Bring in the "old" by using grandma's vintage china for your head table. Don't be afraid to mix textures and soften harsh lines with organic matter.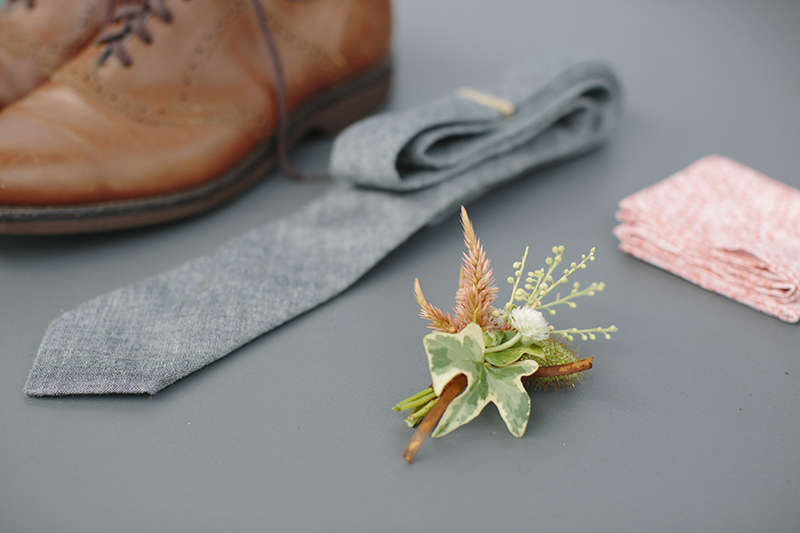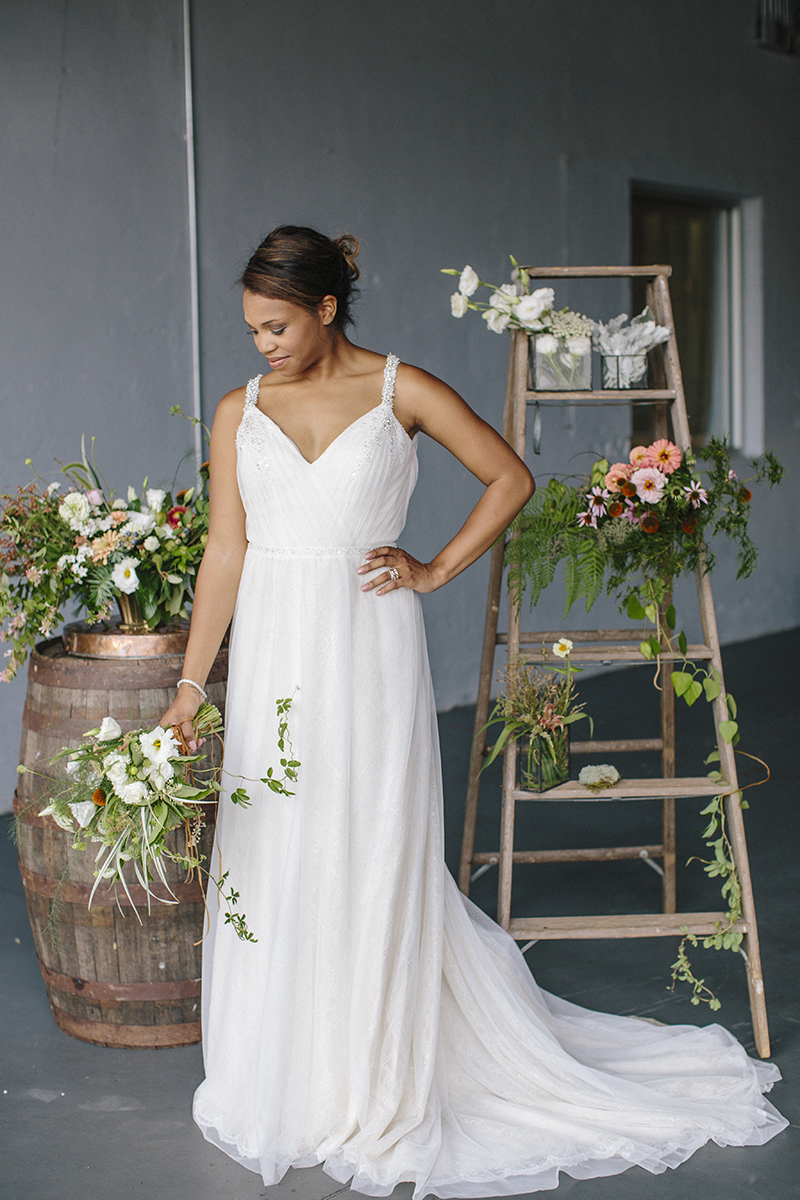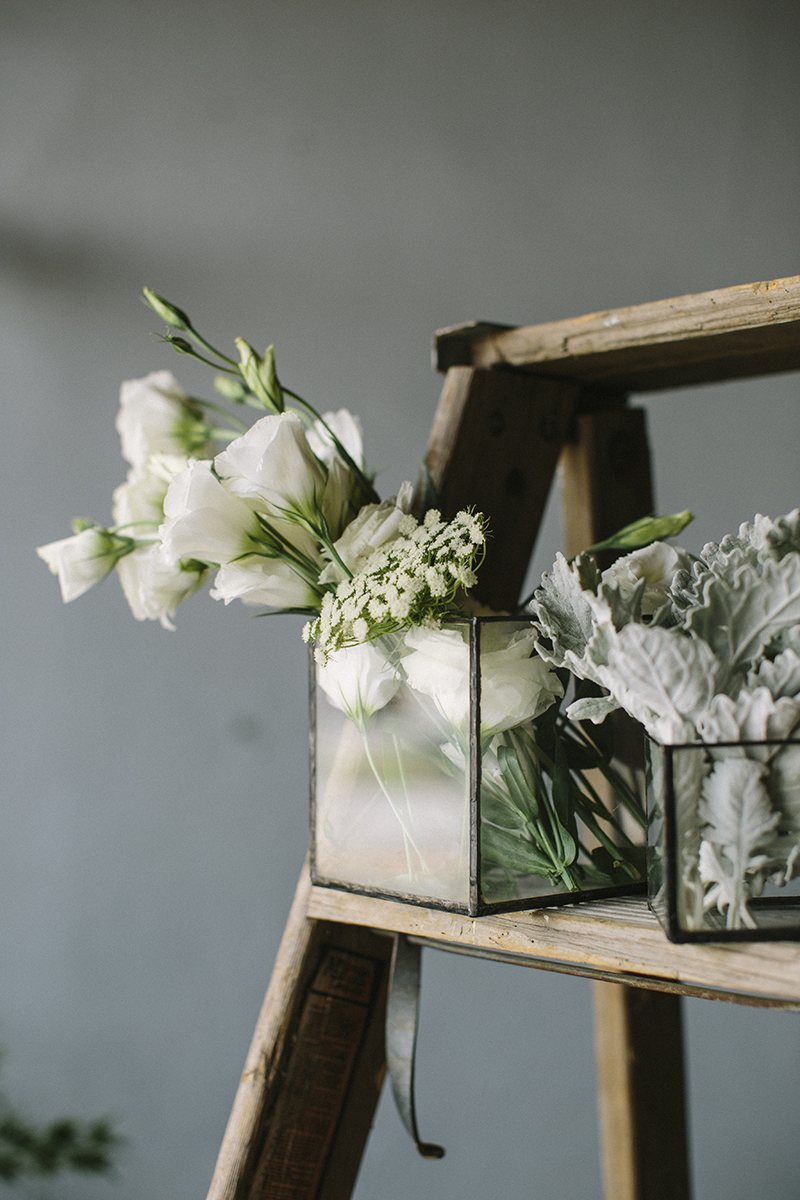 TAKE IT UP A NOTCH
To create this look, one could take it up a notch by hanging the terrariums above a head table instead of as a backdrop. You could also incorporate a signature beer flavor loved by the couple and have it served in customized pilsner glasses! A couple that utilizes a non-traditional event space has to think outside the box when it comes to translating their personal style into an event any guest could enjoy.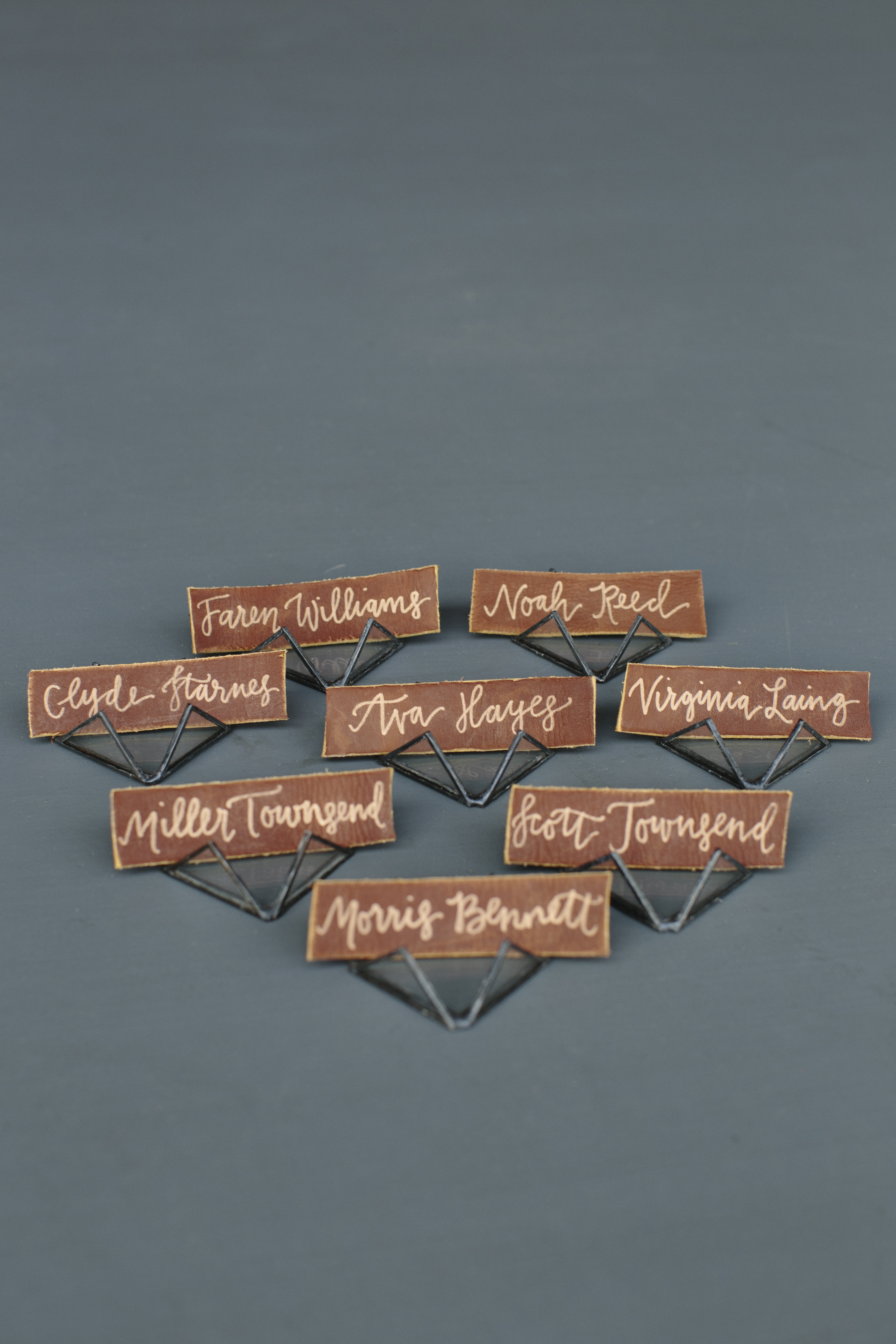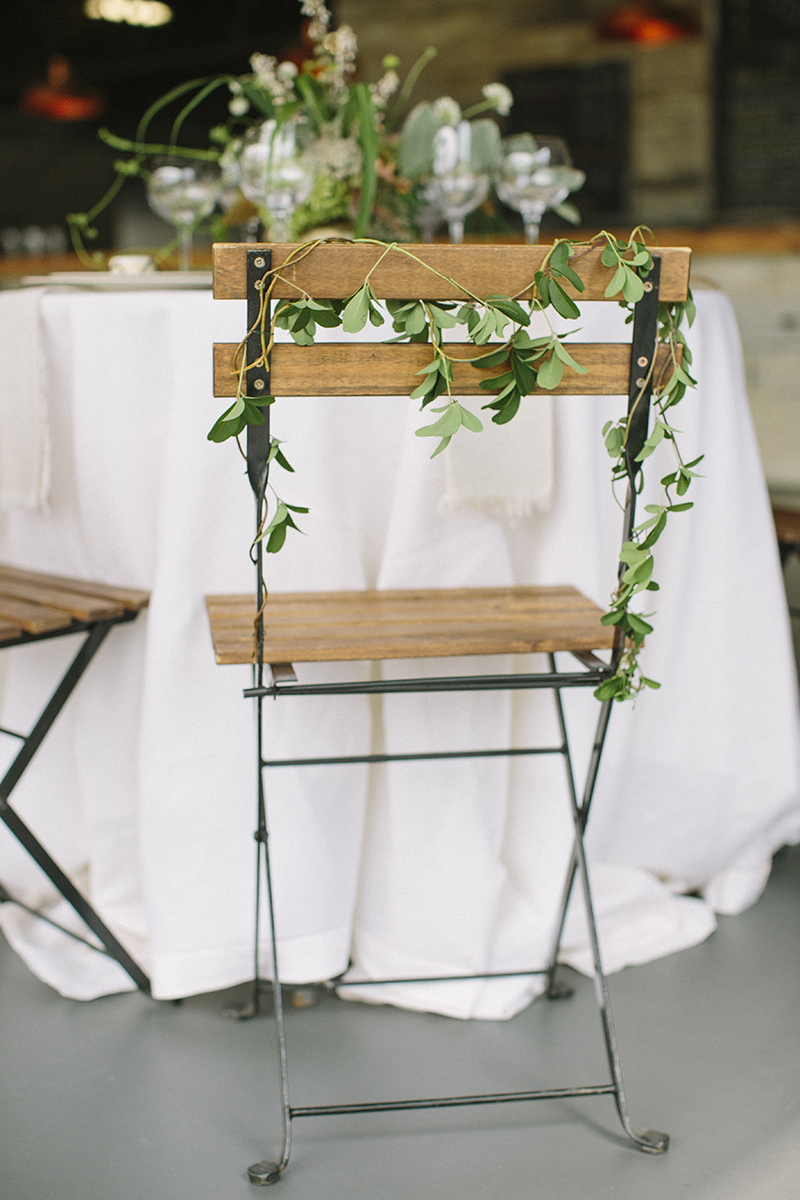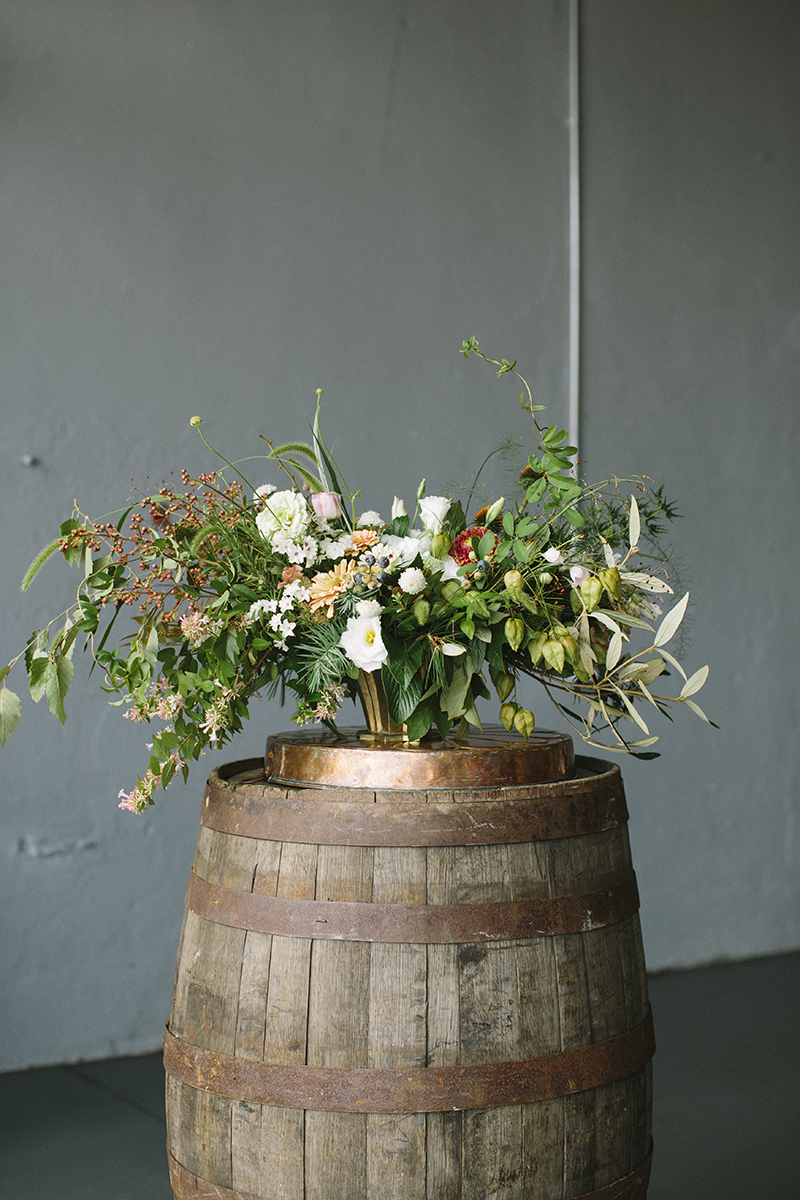 THINGS TO CONSIDER
This wedding style is a great fit for most seasons, but we envision it is a perfectly fit for late spring, summer or early fall and can work wonderfully in a "blank canvas" setting. Build your theme around a great venue instead of being fixated on a theme and trying to select a venue that works with that. In this case, a recently renovated brewery was used and draping brought in to hide the brewing vats where you wouldn't want guests to wander.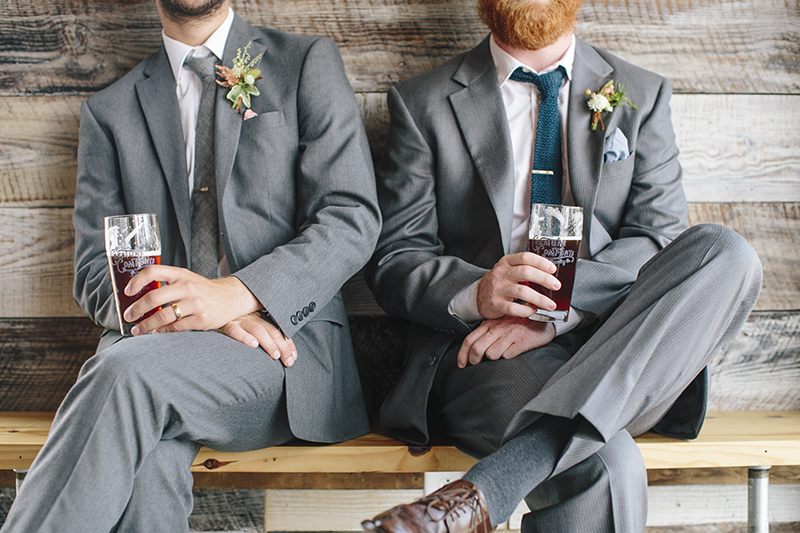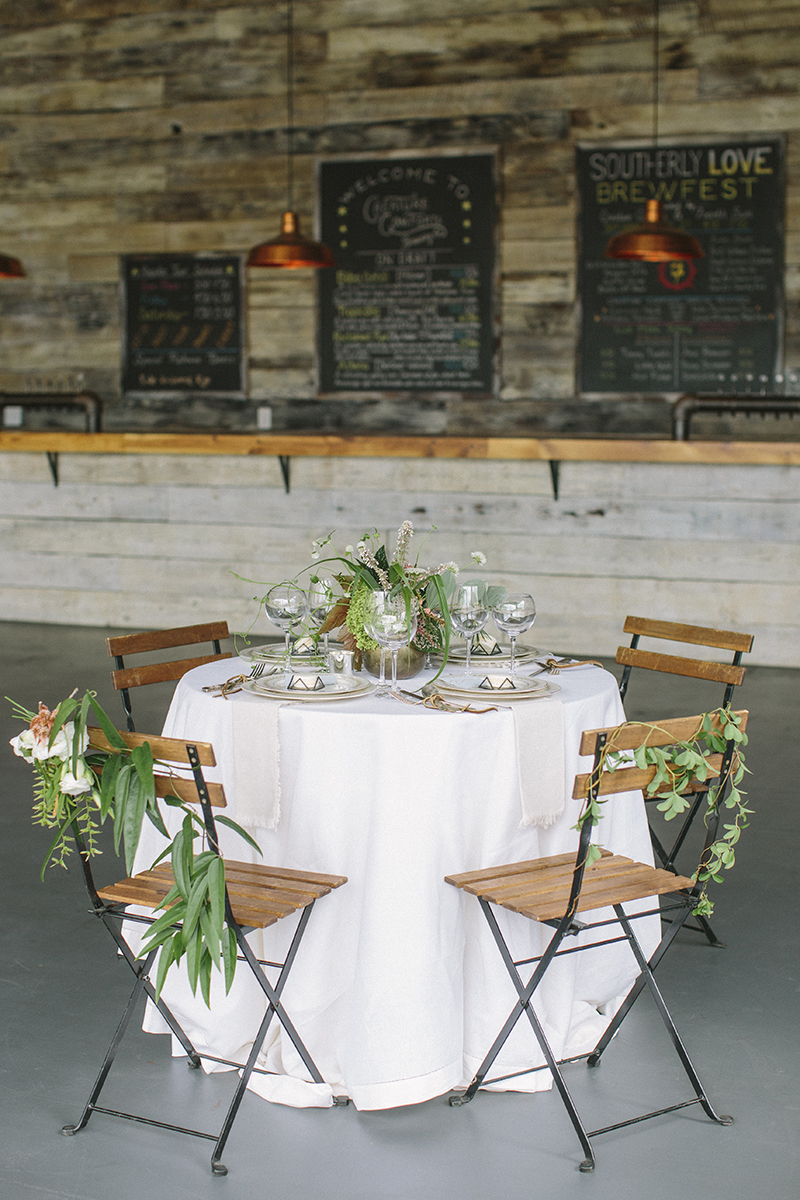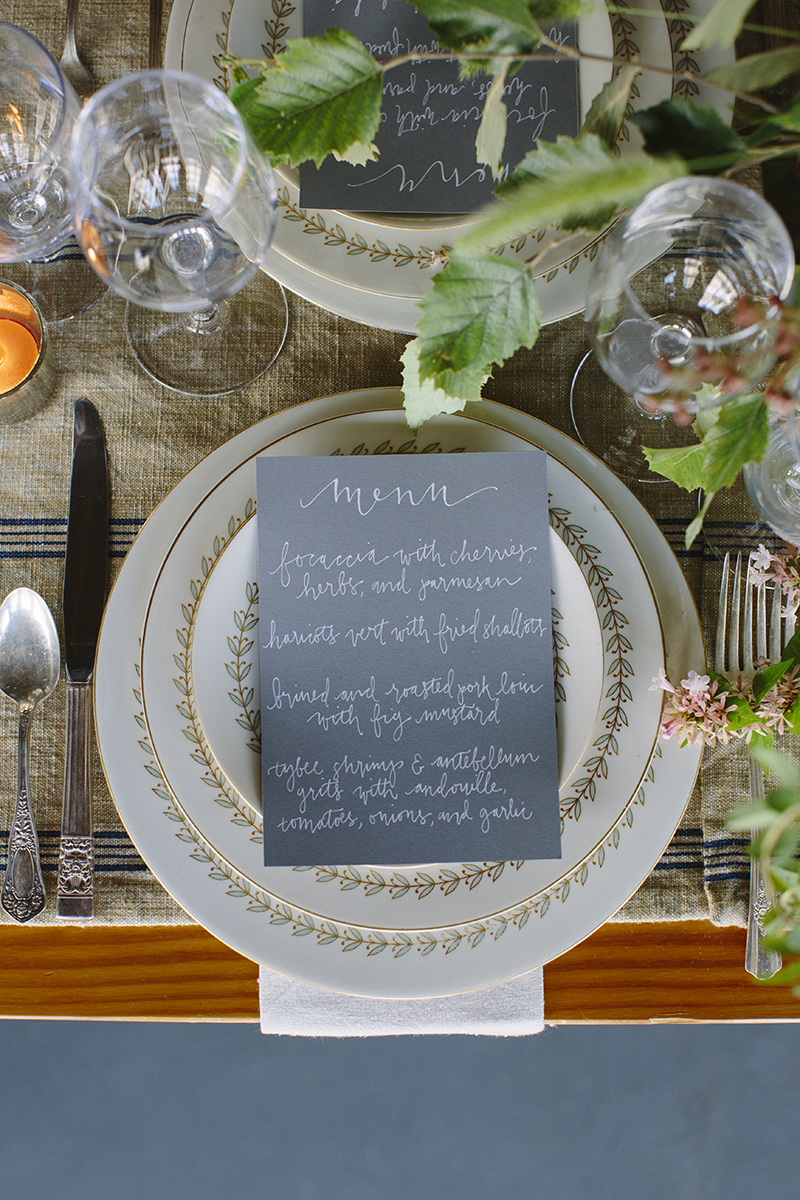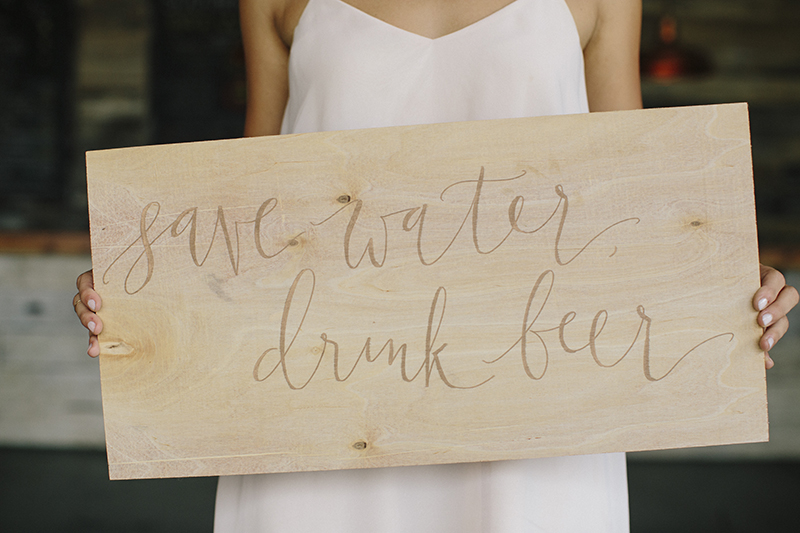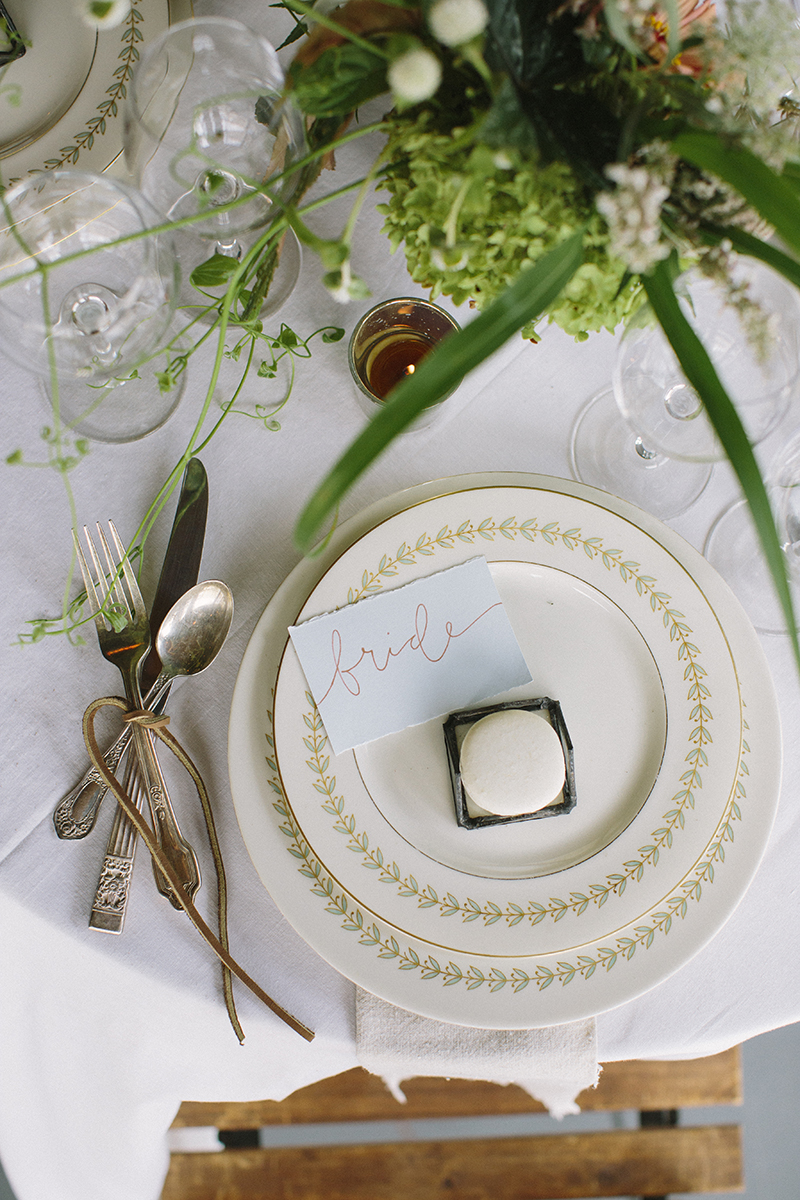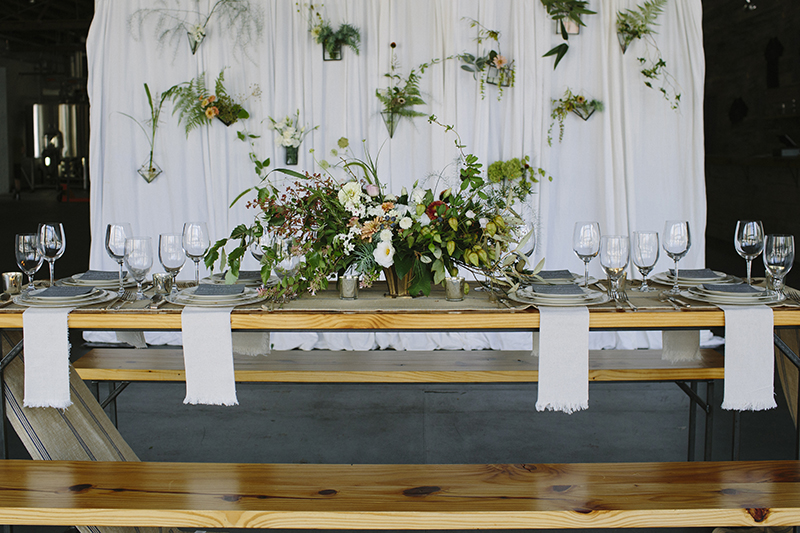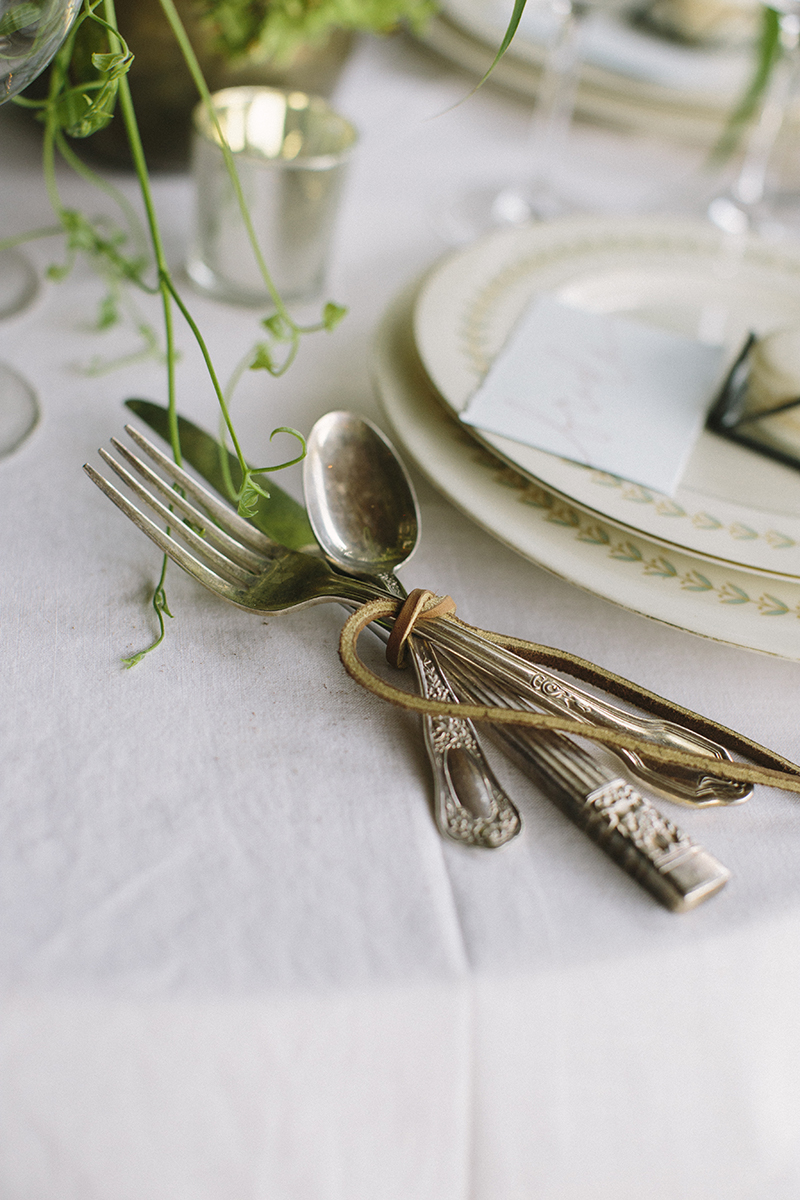 COLLABORATION HIGHLIGHTS
The biggest highlight from the vendor collaboration was the energy and excitement over creating a look we all equally felt passionate about! Athens has an incredible creative community so sourcing everything locally was important to Candice and I. We tried not to "over-direct" vendors so they could showcase what they do best and produce work they genuinely felt proud of- captured seamlessly by Lauren Carnes. Mandy of Moonflower Design stated it perfectly when she described how Lauren rocked this shoot with "hustle and sweetness" – and isn't that what it's all about? Cheers to amazing team of sweet hustlers!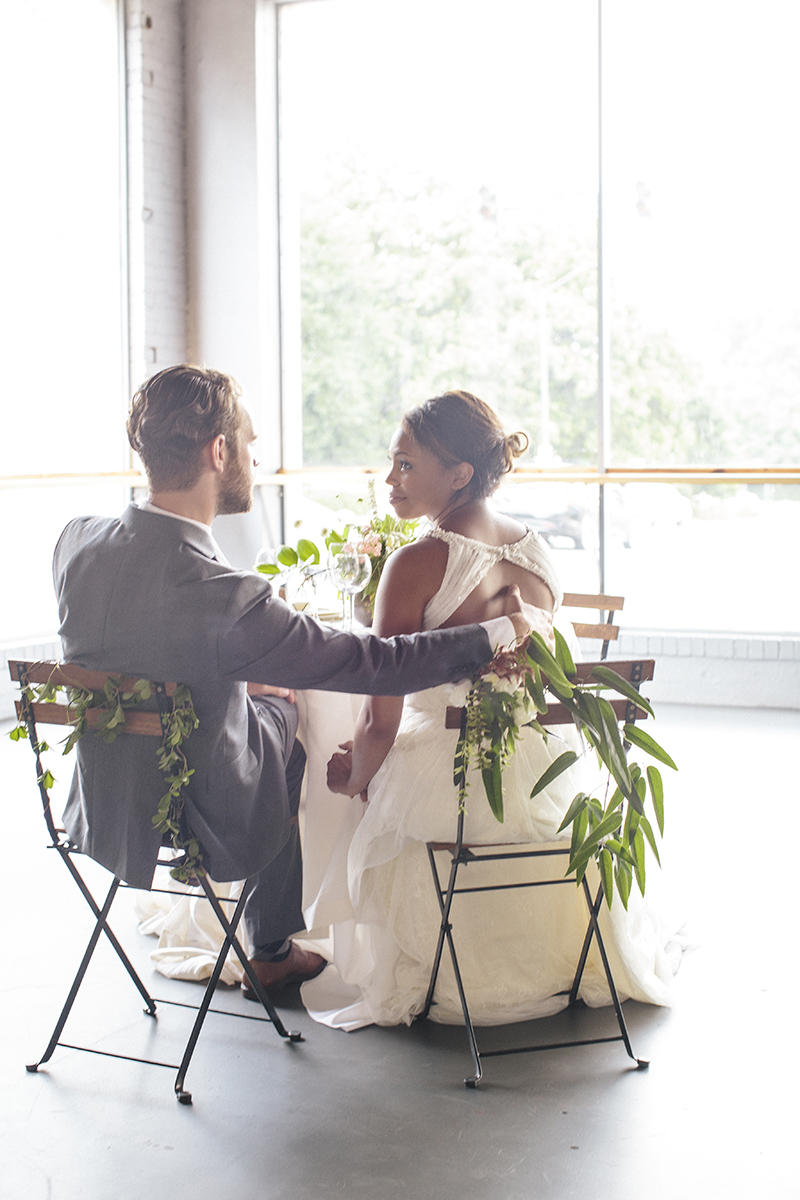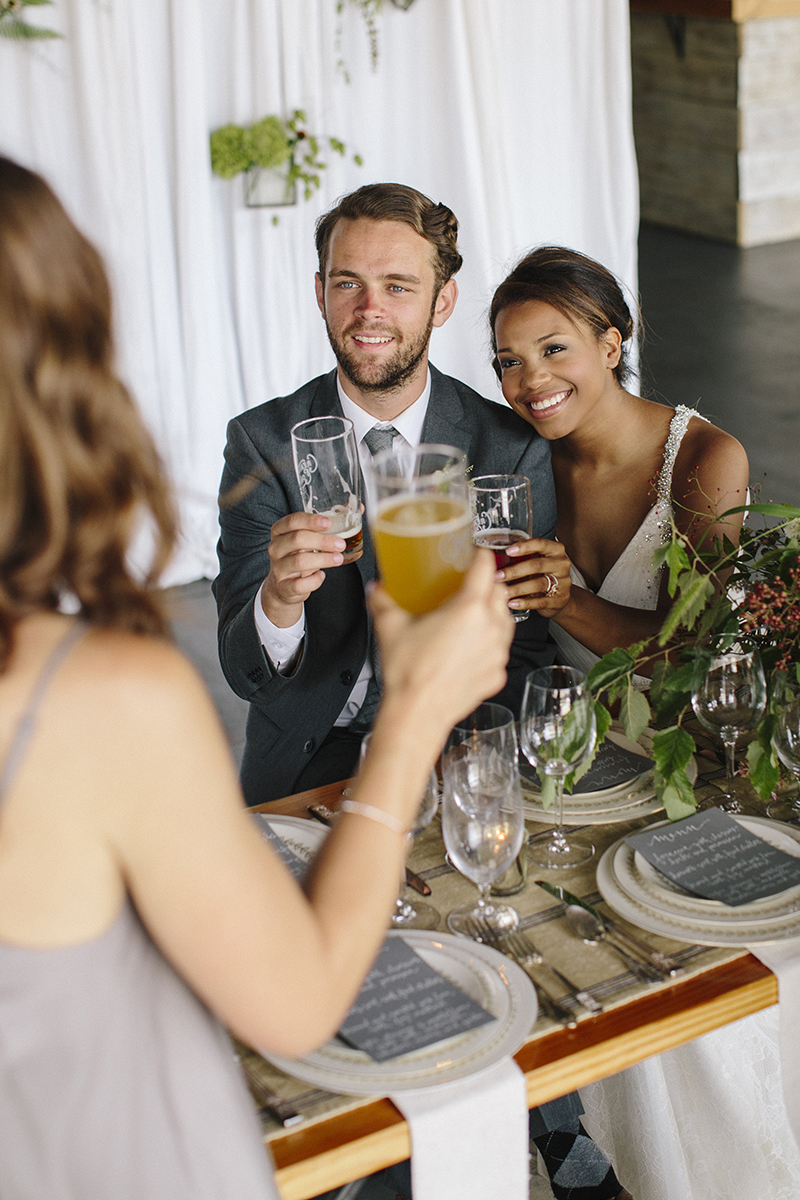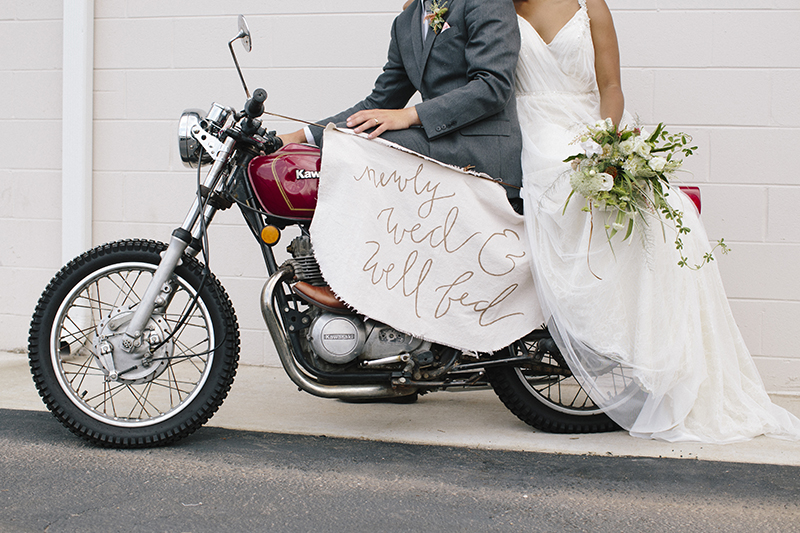 See the gallery for this charming shoot here!