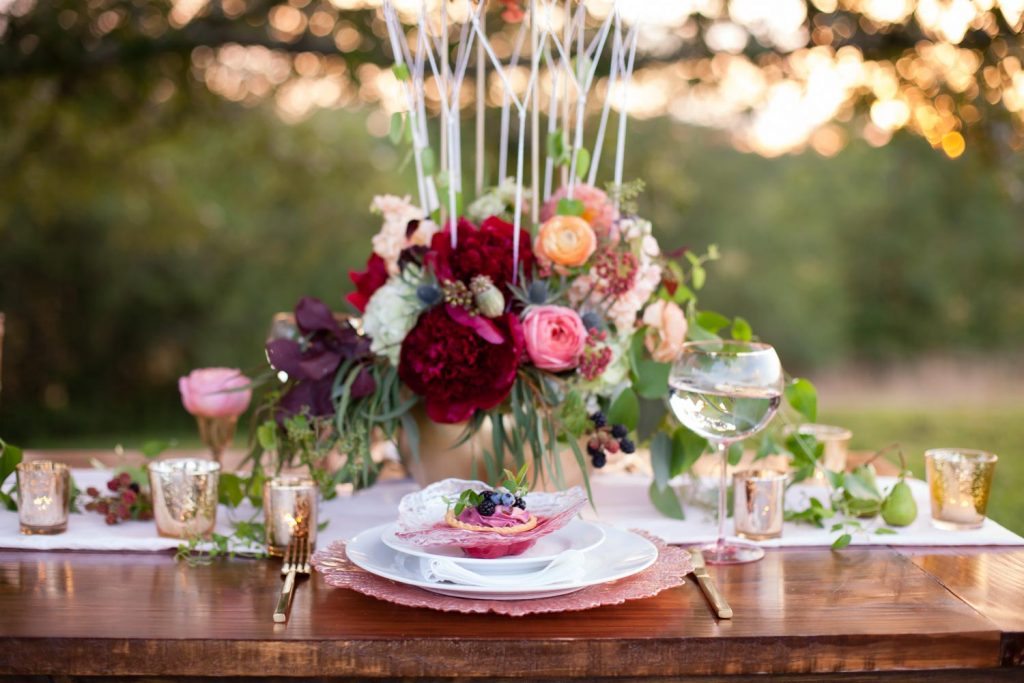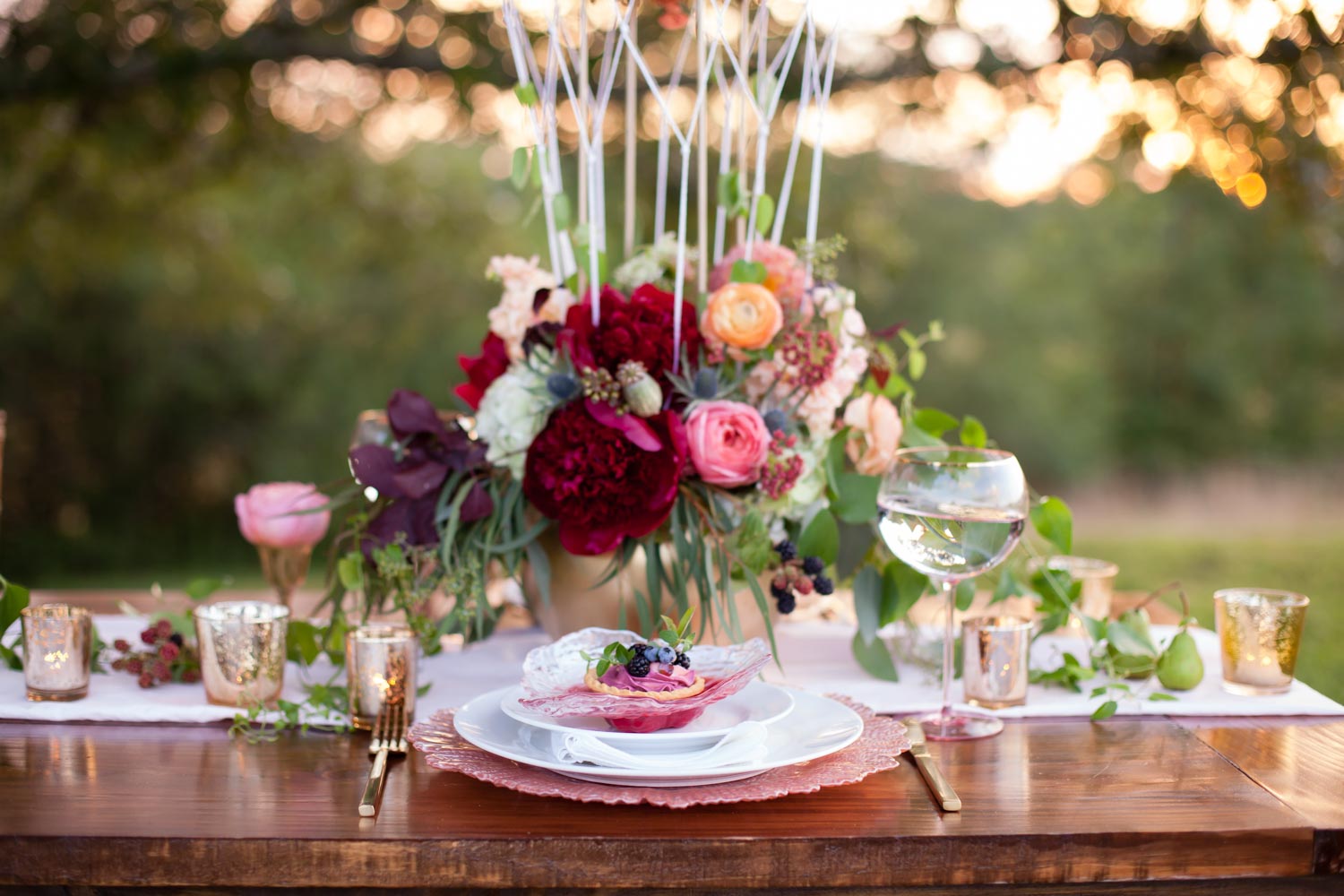 Coral Summer Farm Wedding Inspiration at Sweet Meadow in Tallapoosa, GA
Add a color to your wedding palette that packs a major punch, and then add that hue's darker shade for a style statement. Here, coral reigns as the color superstar, while deep burgundy adds depth and dimension to the palette, without dulling the colorful effect! The Perfect Poppy, an Atlanta-area wedding floral designer created stunning arrangements in the vibrant palette – we just can't get enough of those blooms! The finishing touch of whimsy to this farm-wedding inspiration? The macrame 'hot air balloon' centerpieces of course! A darling addition to a relaxed wedding will have you second guessing your initial thoughts on balloons at weddings (we sure did!). Chey Photography, a Georgia-based wedding photographer captured all the details from this sweet inspiration shoot!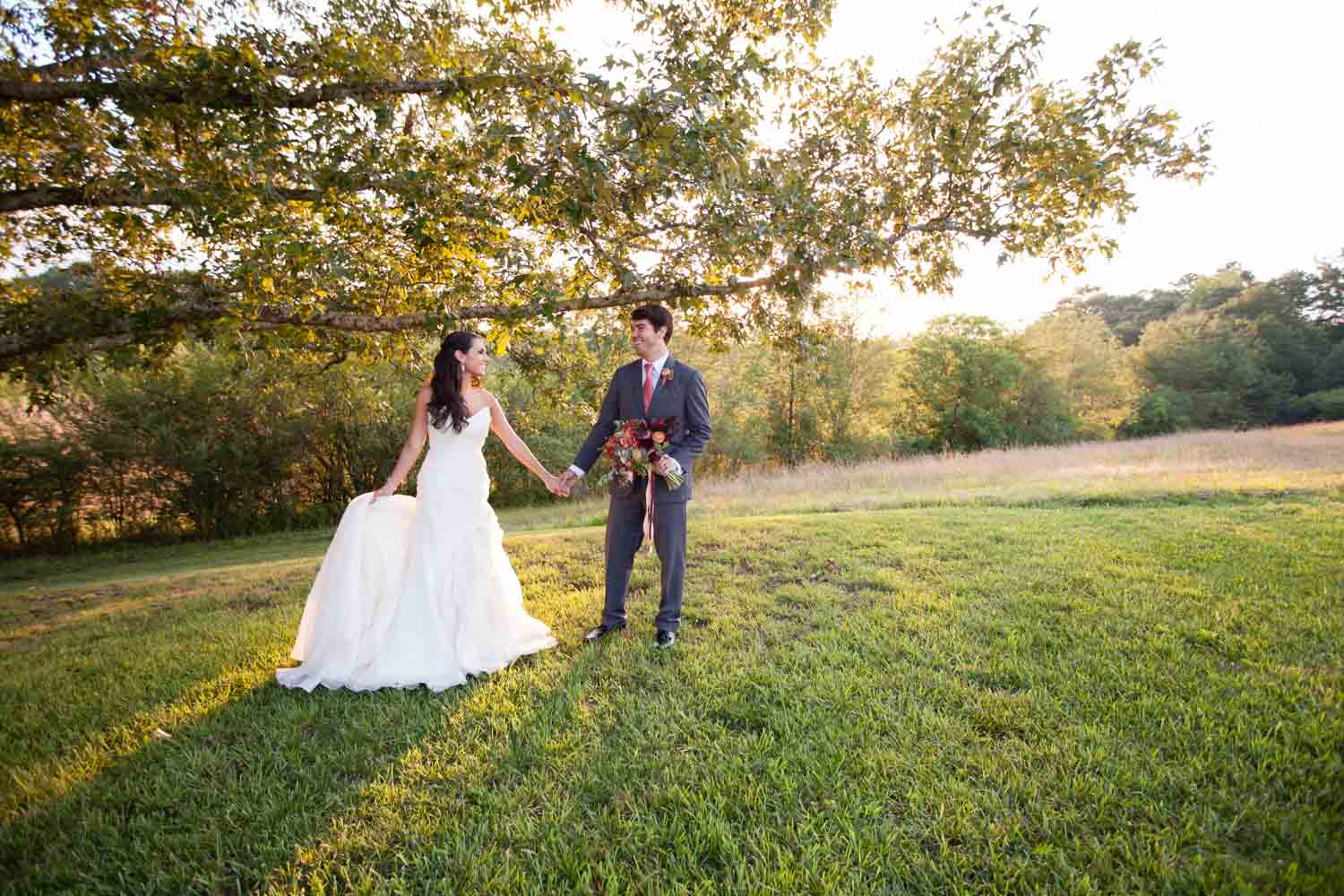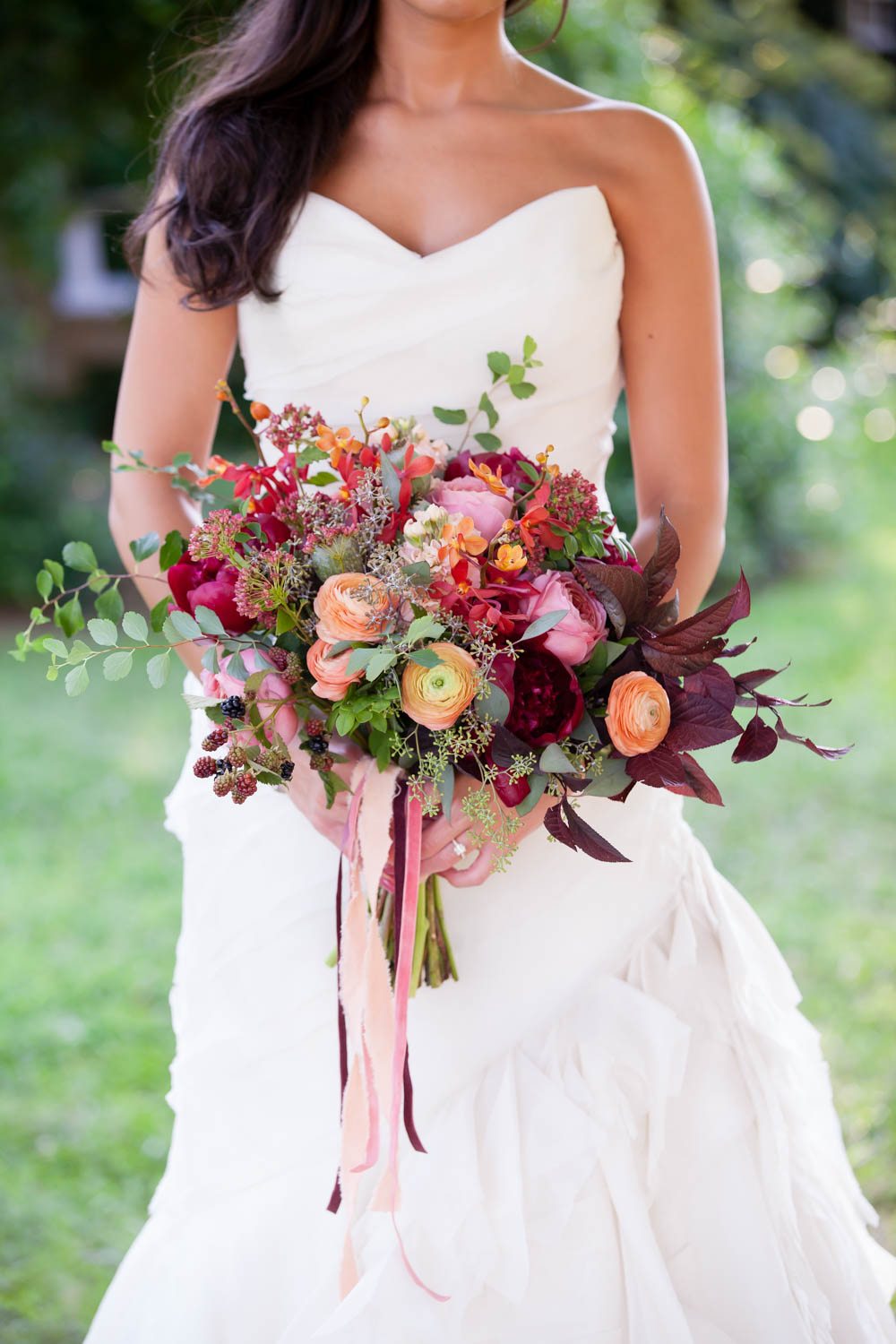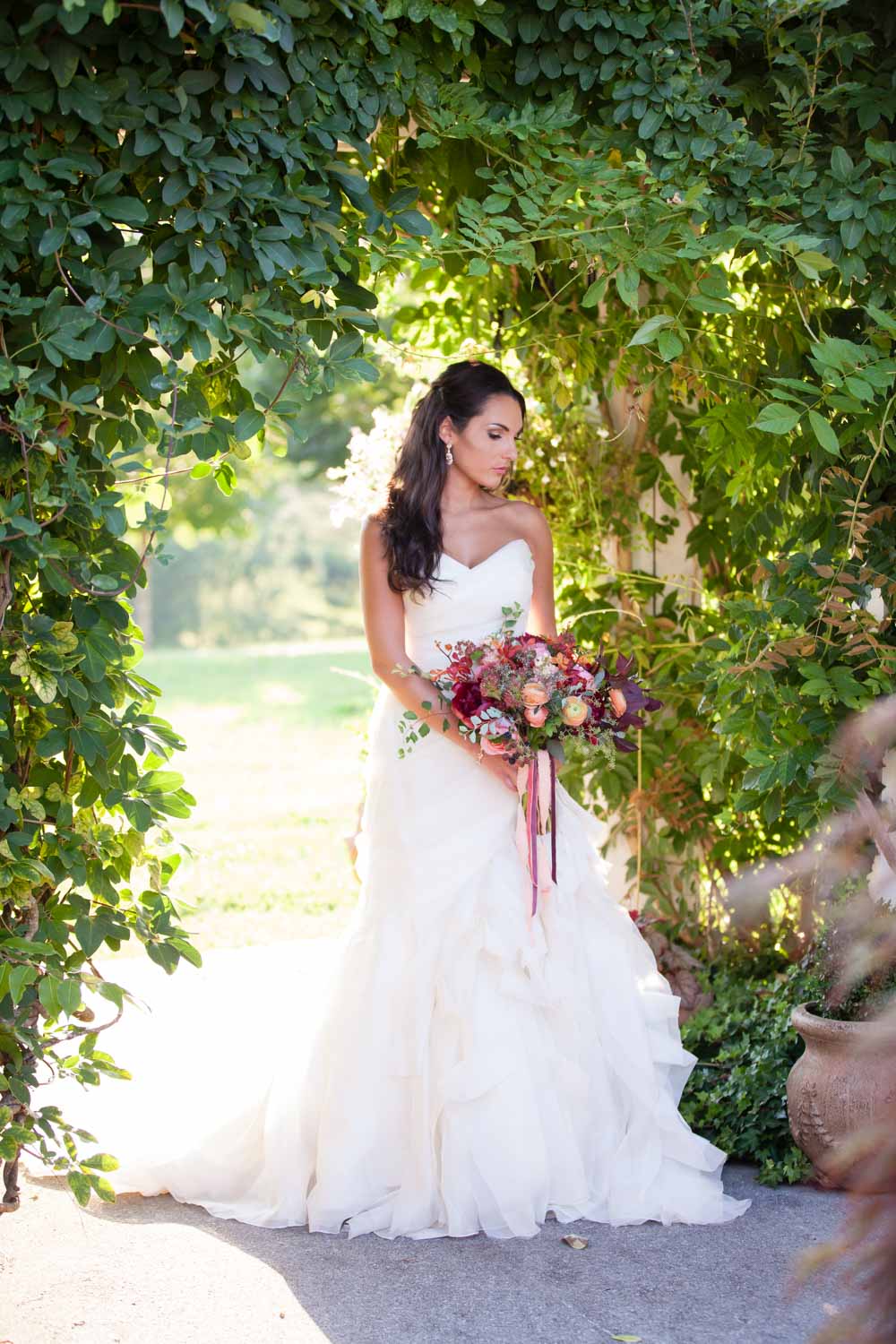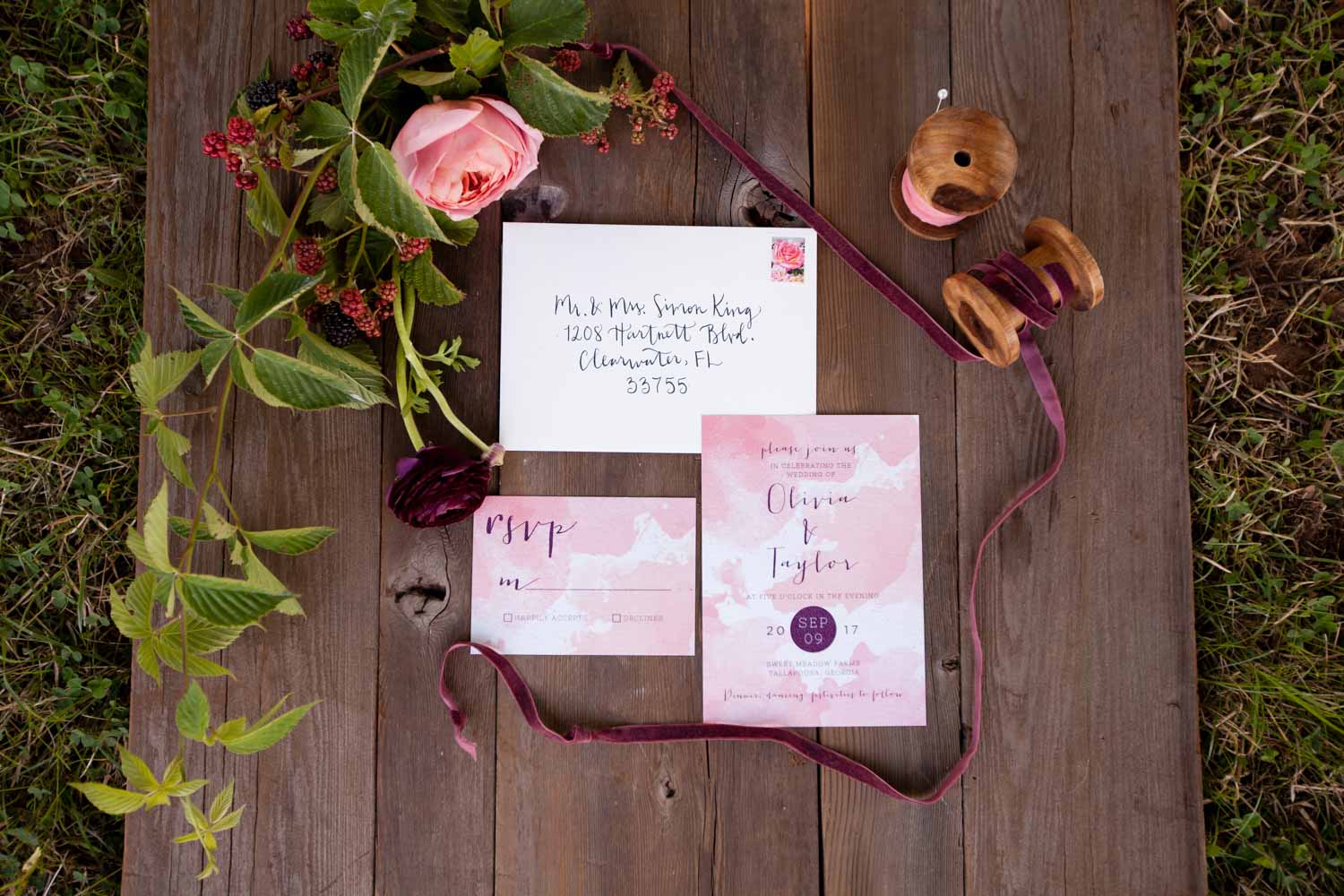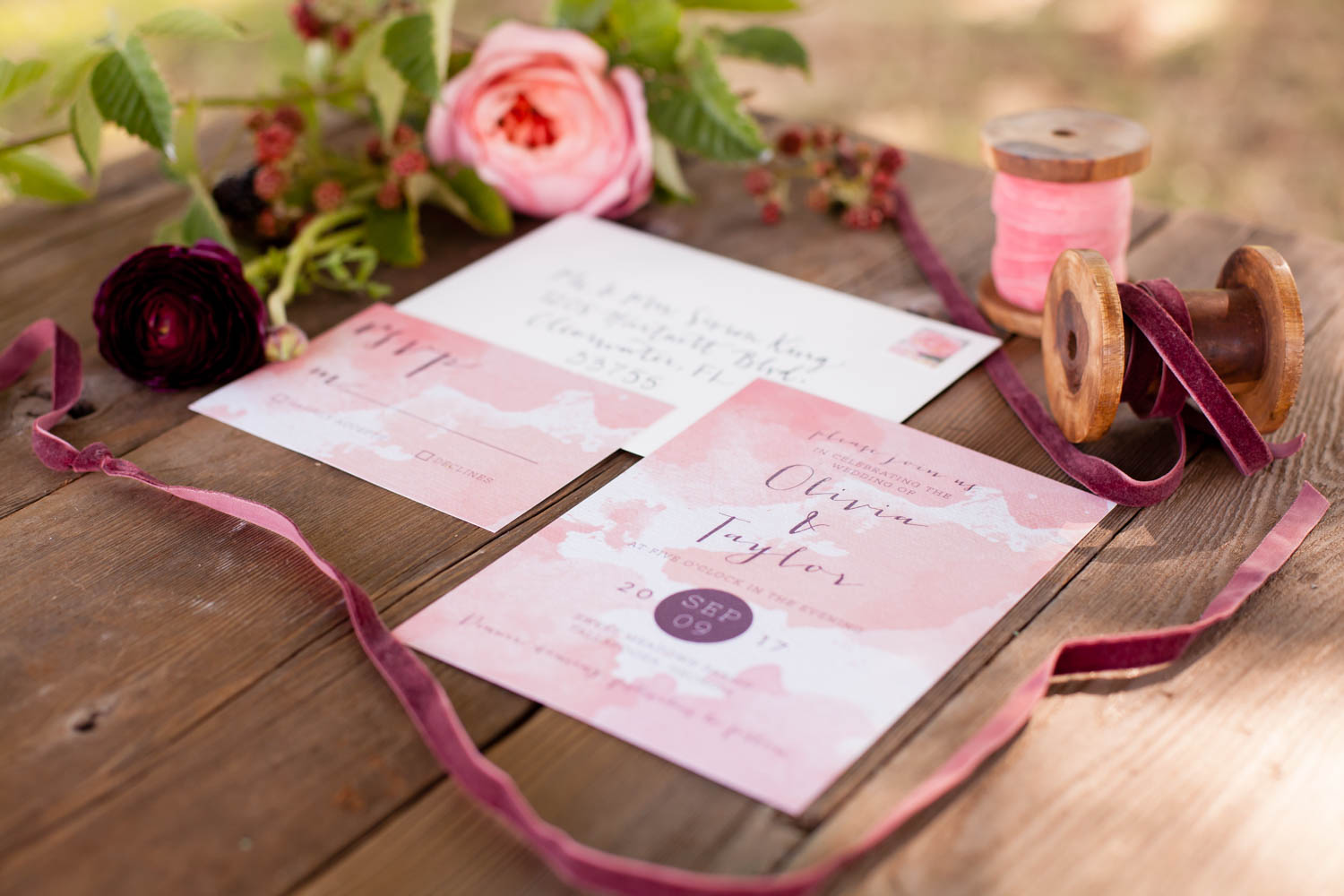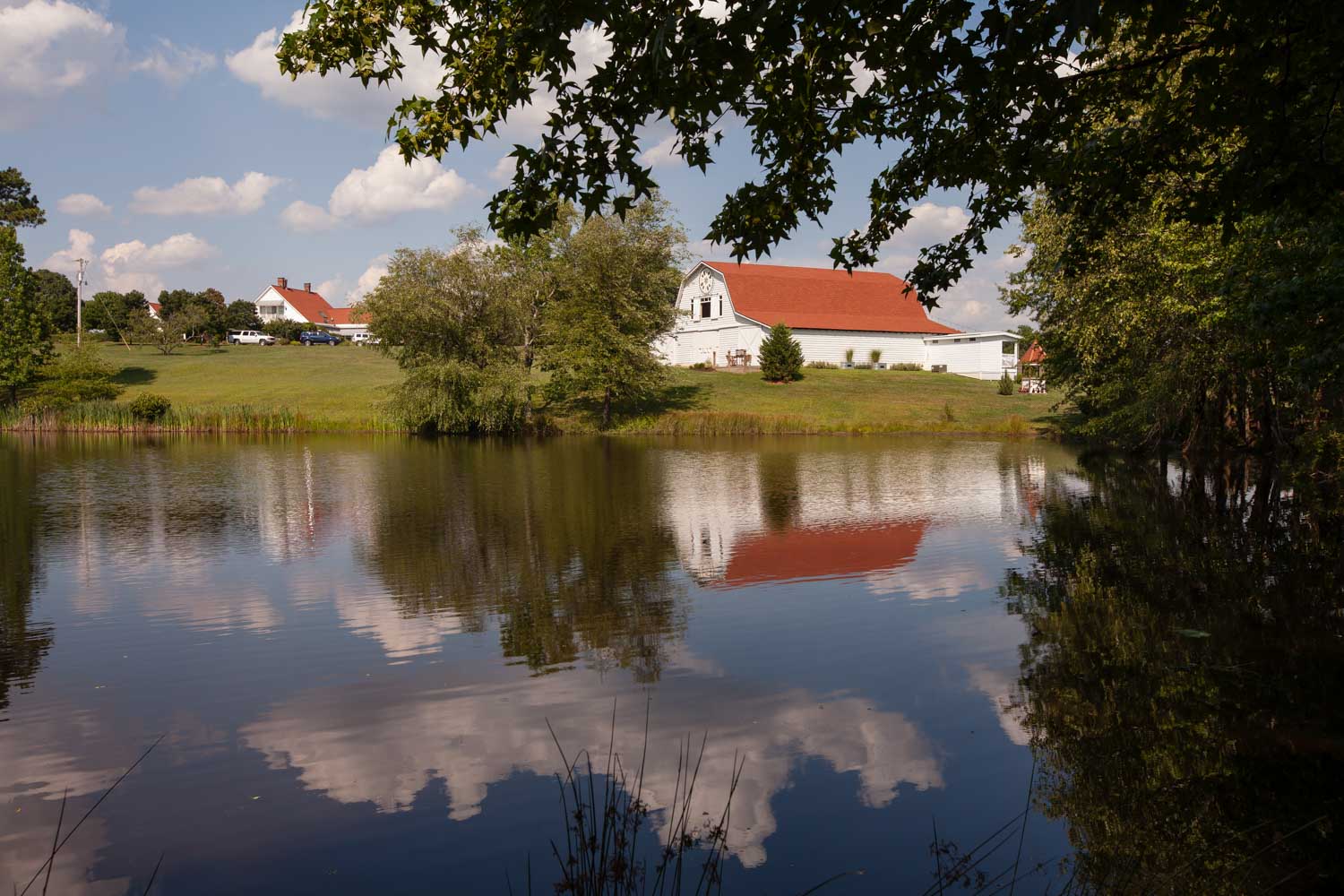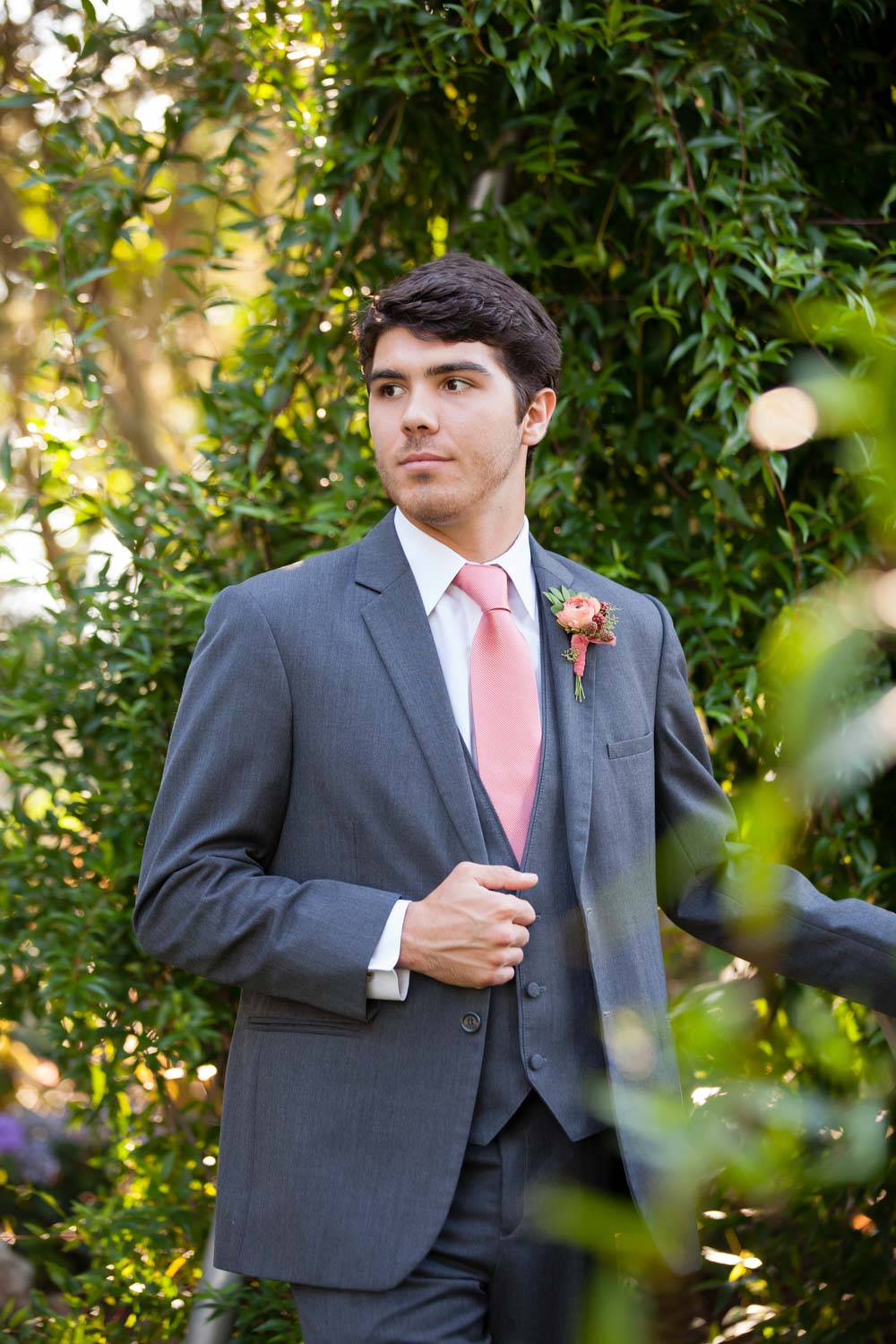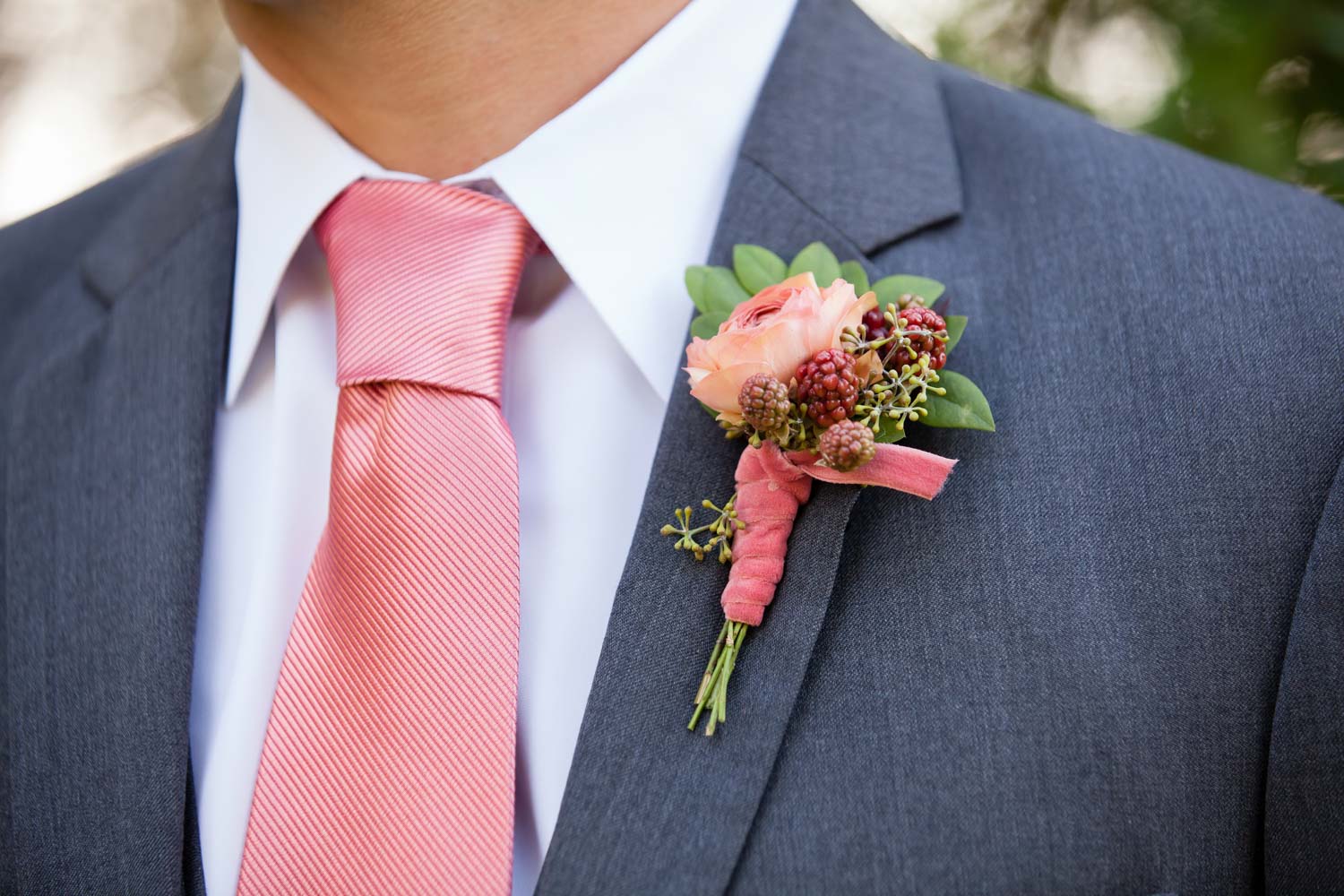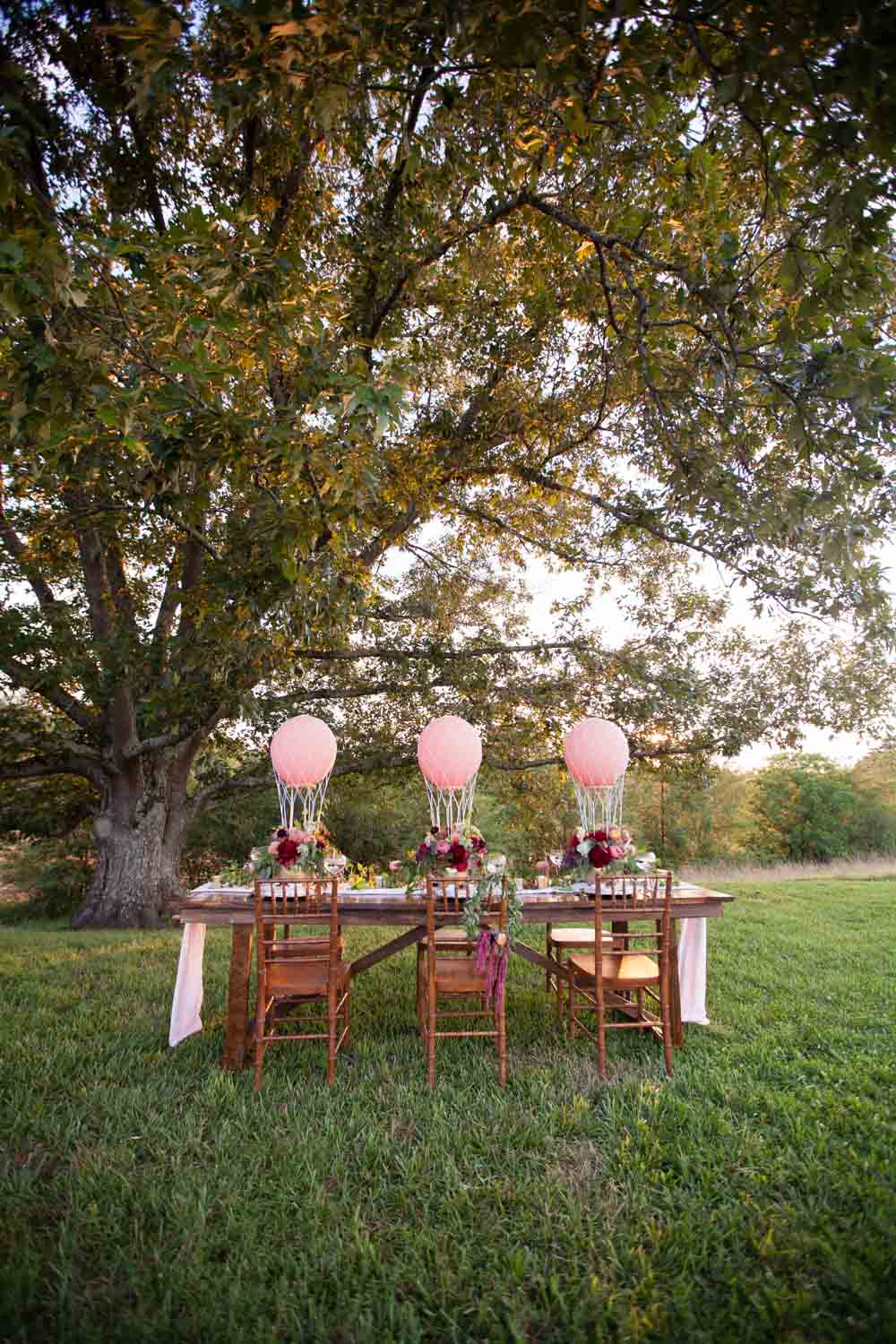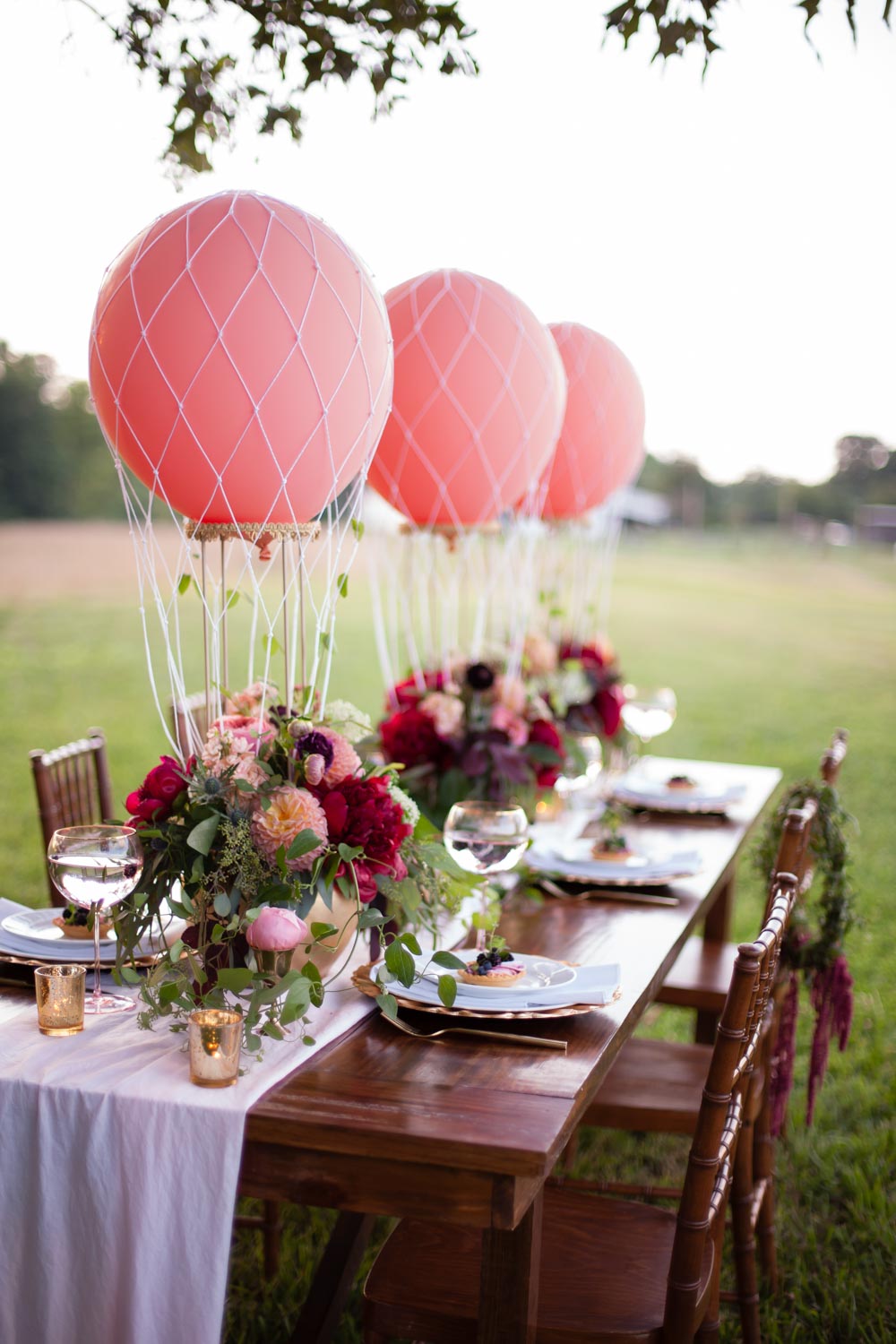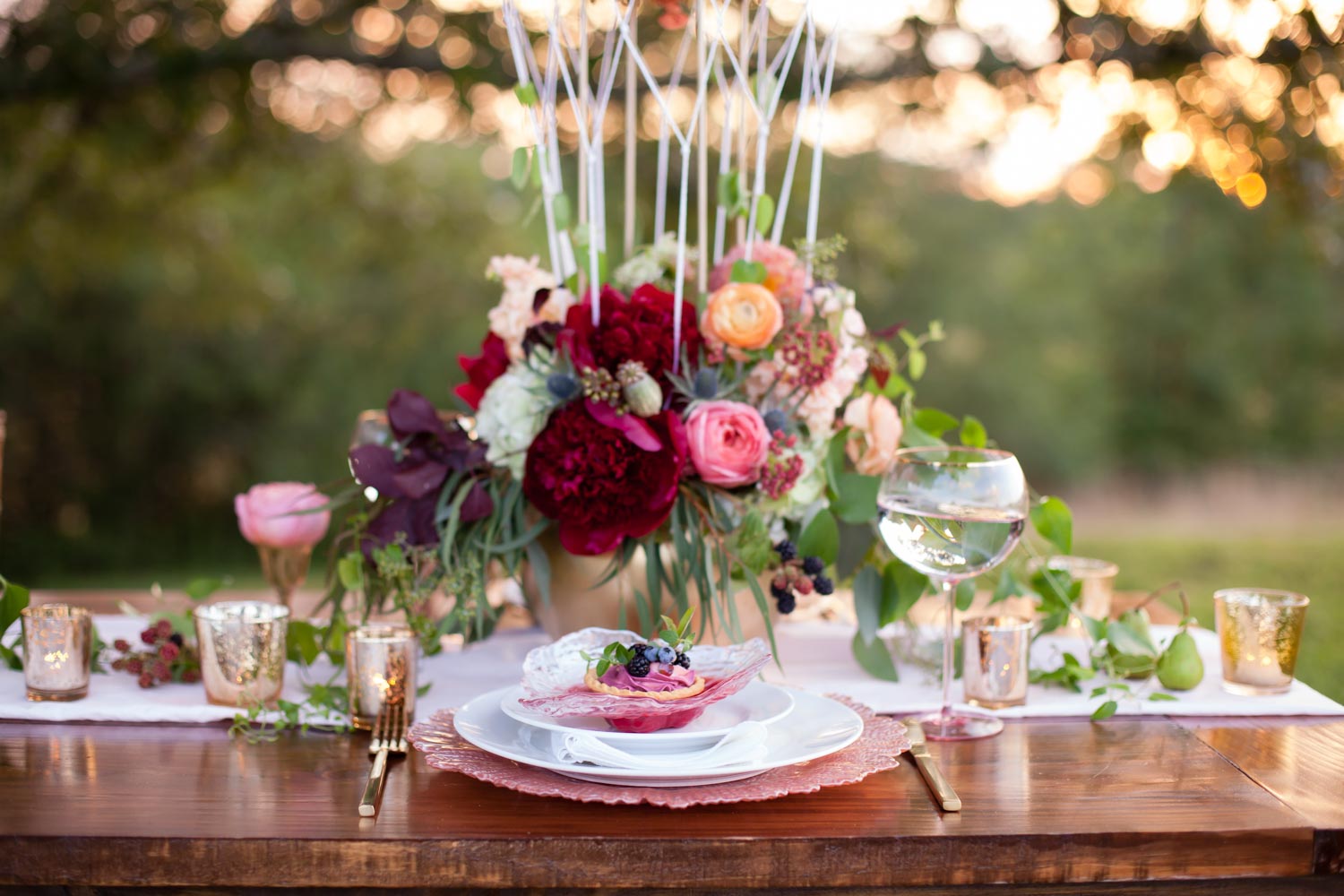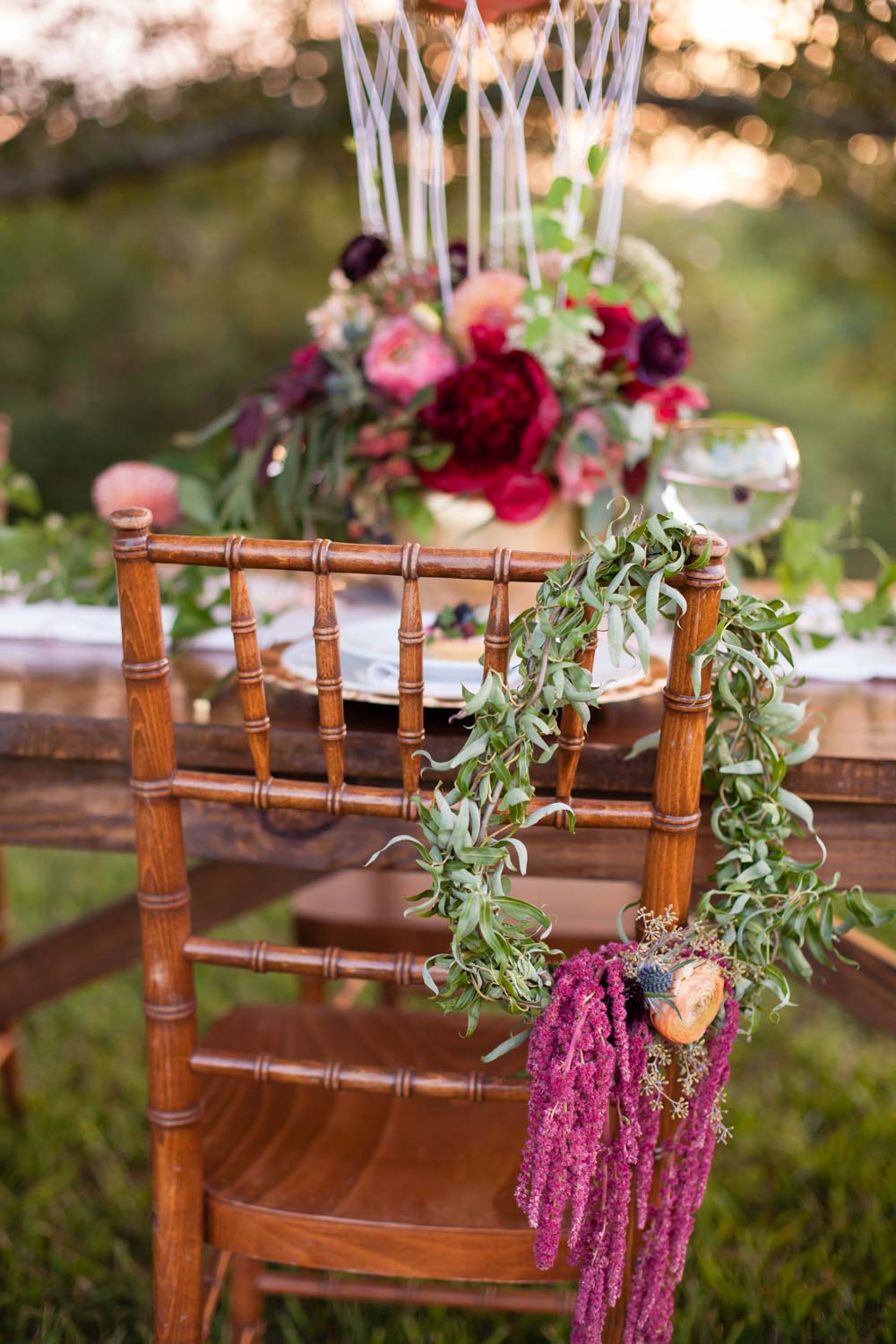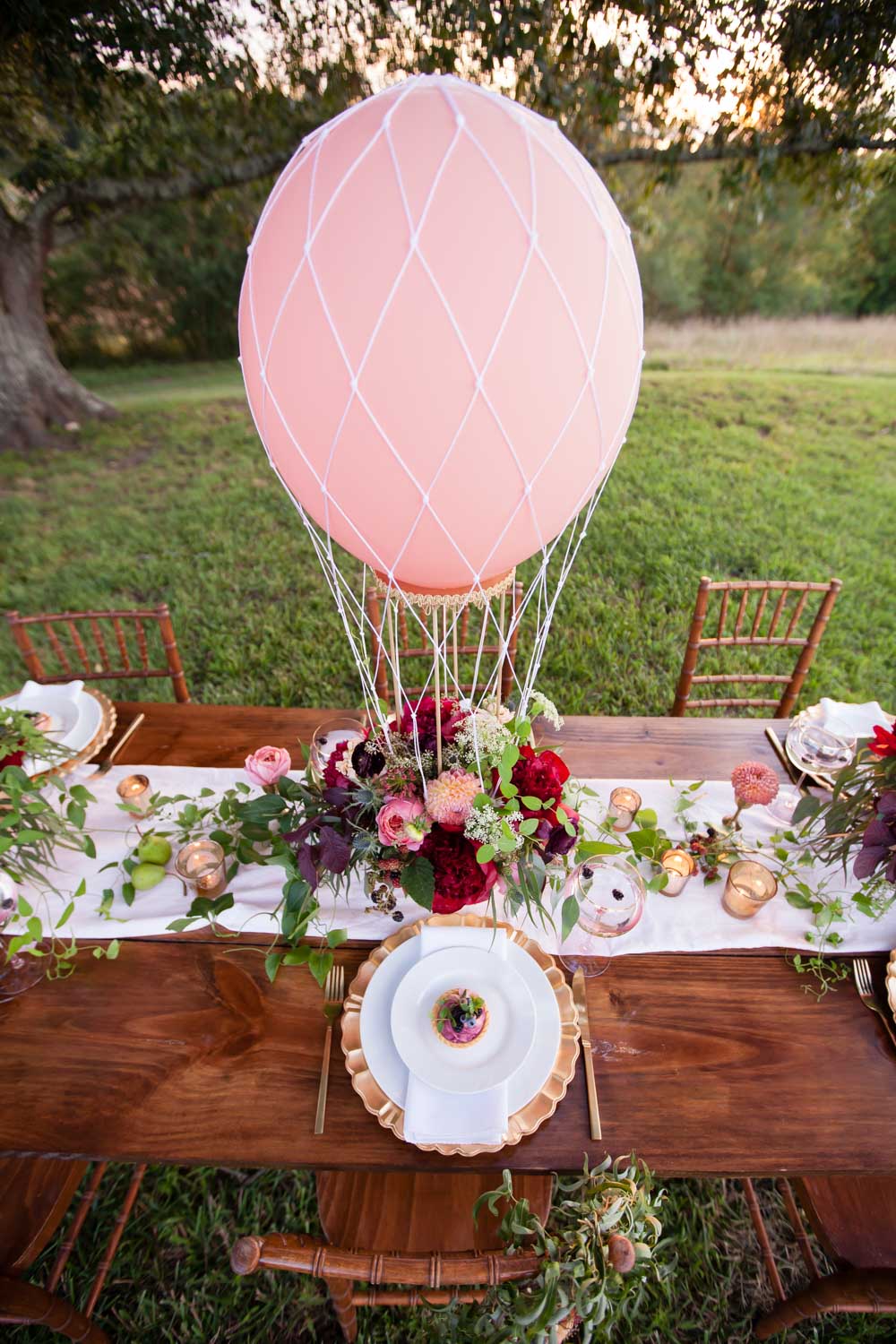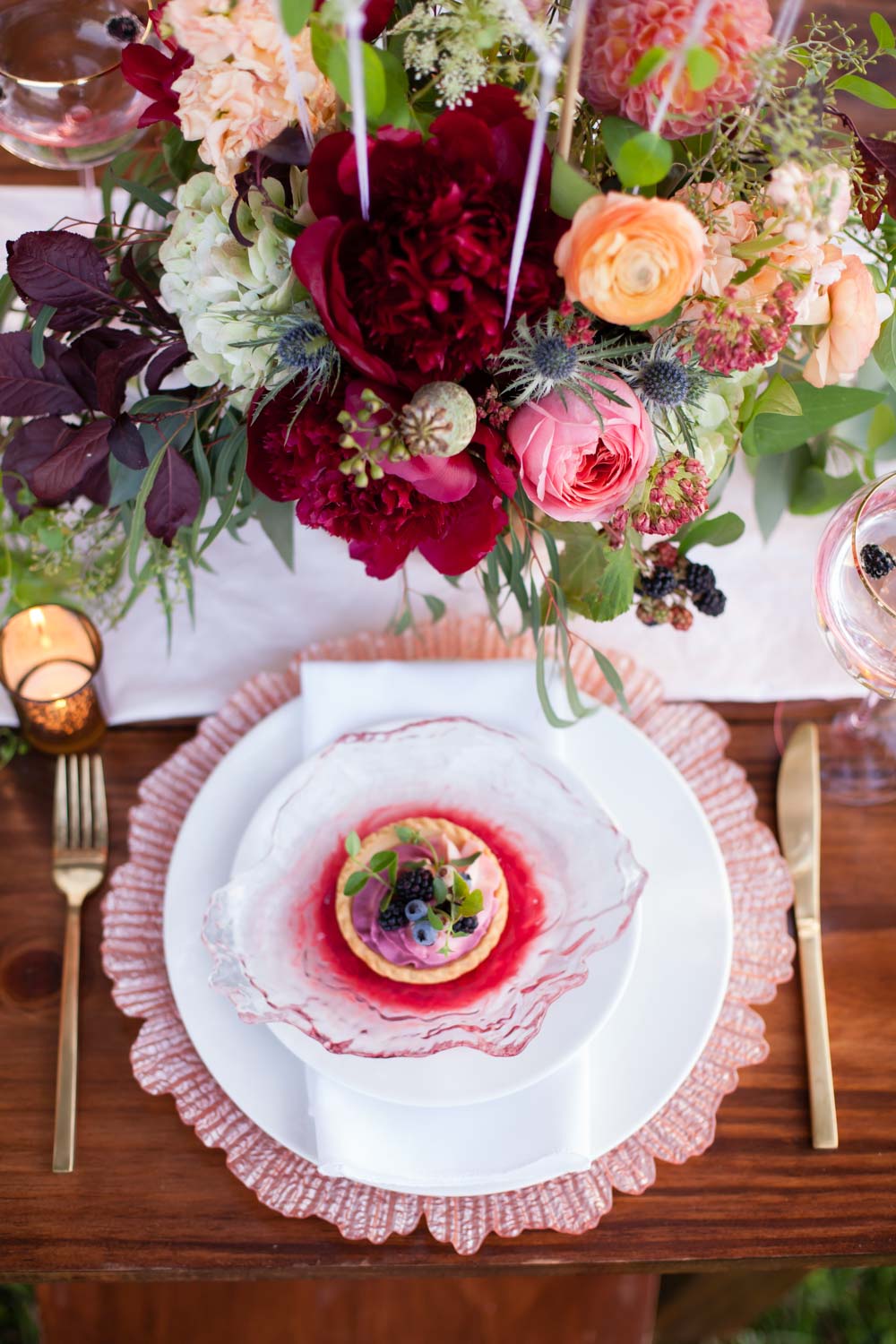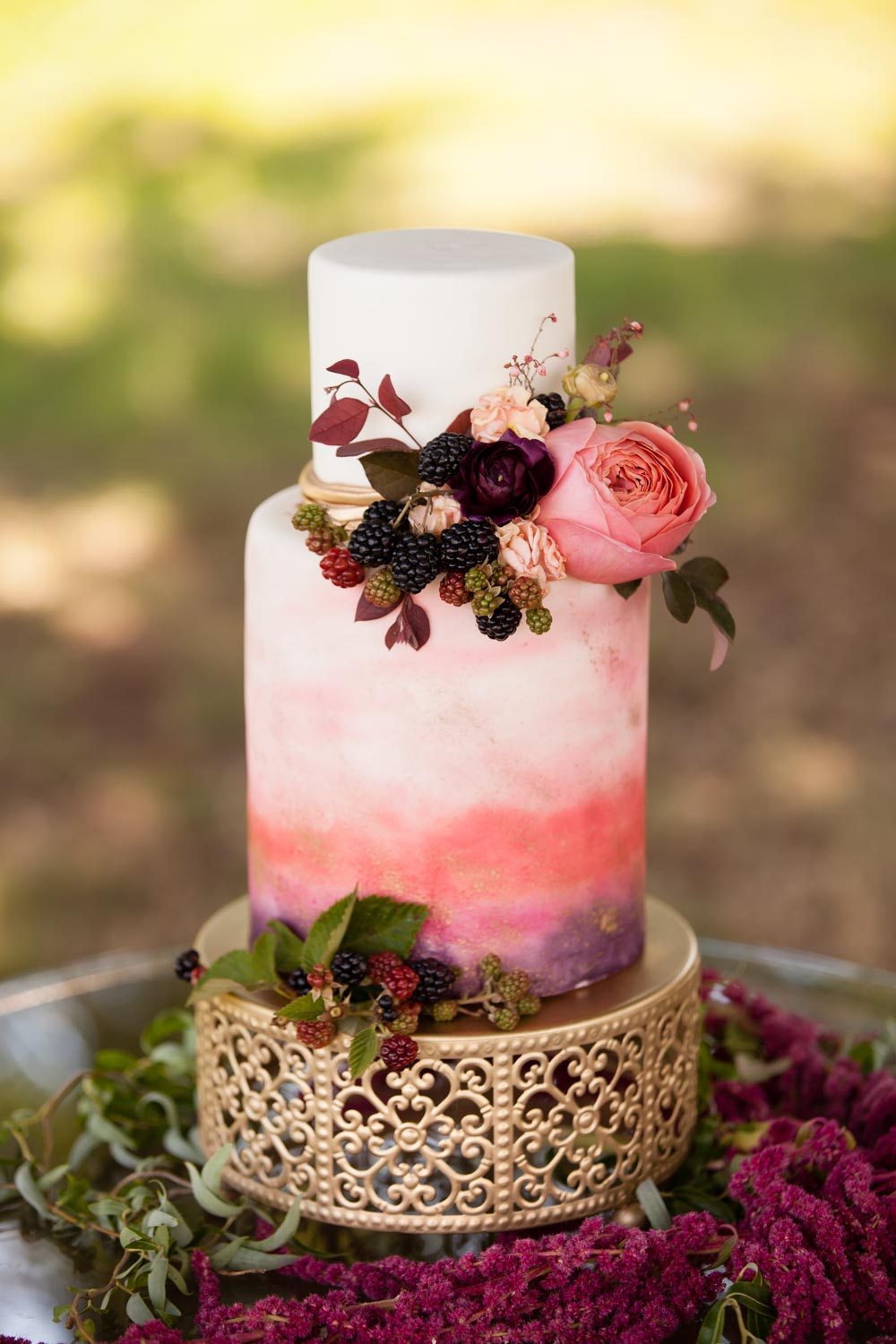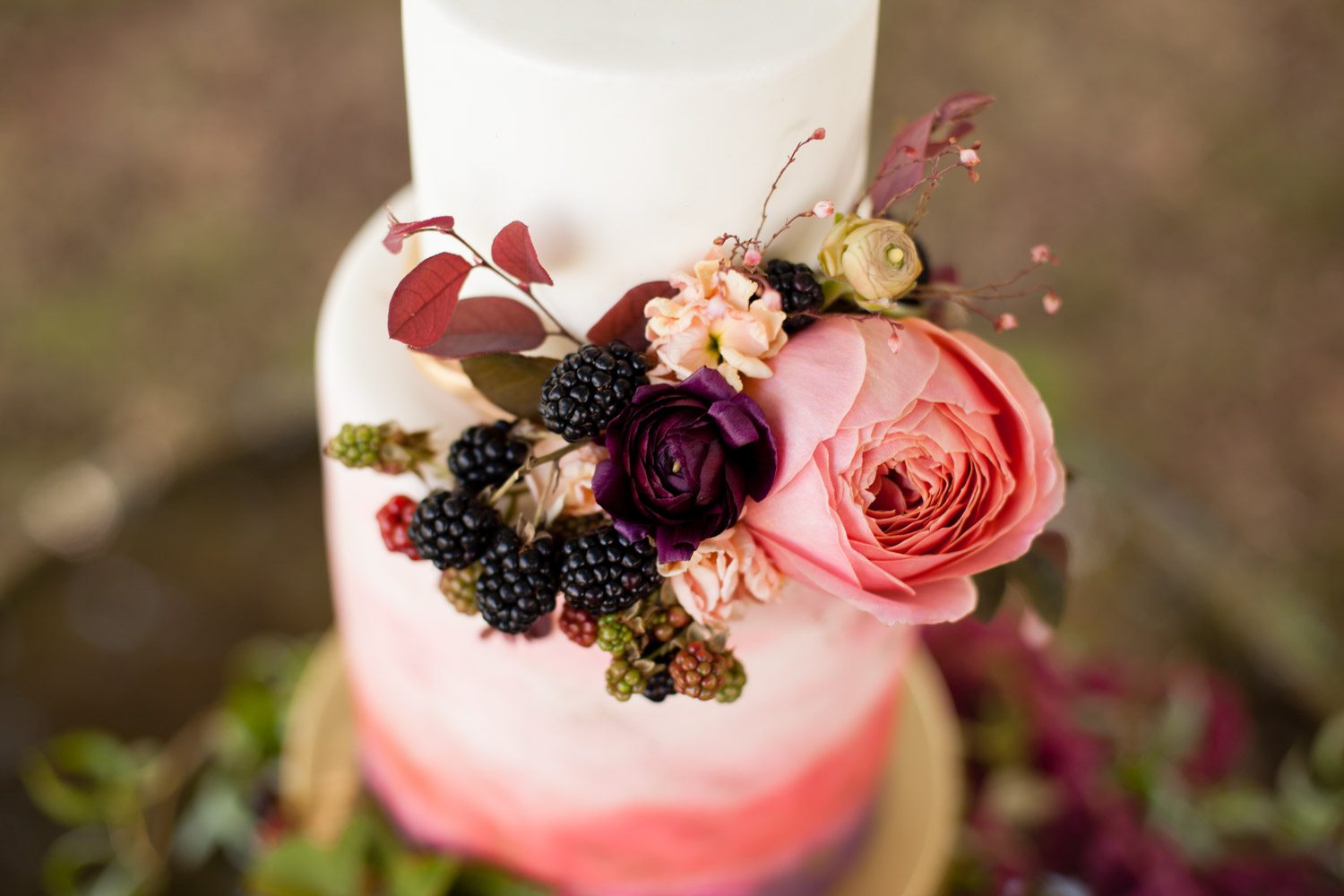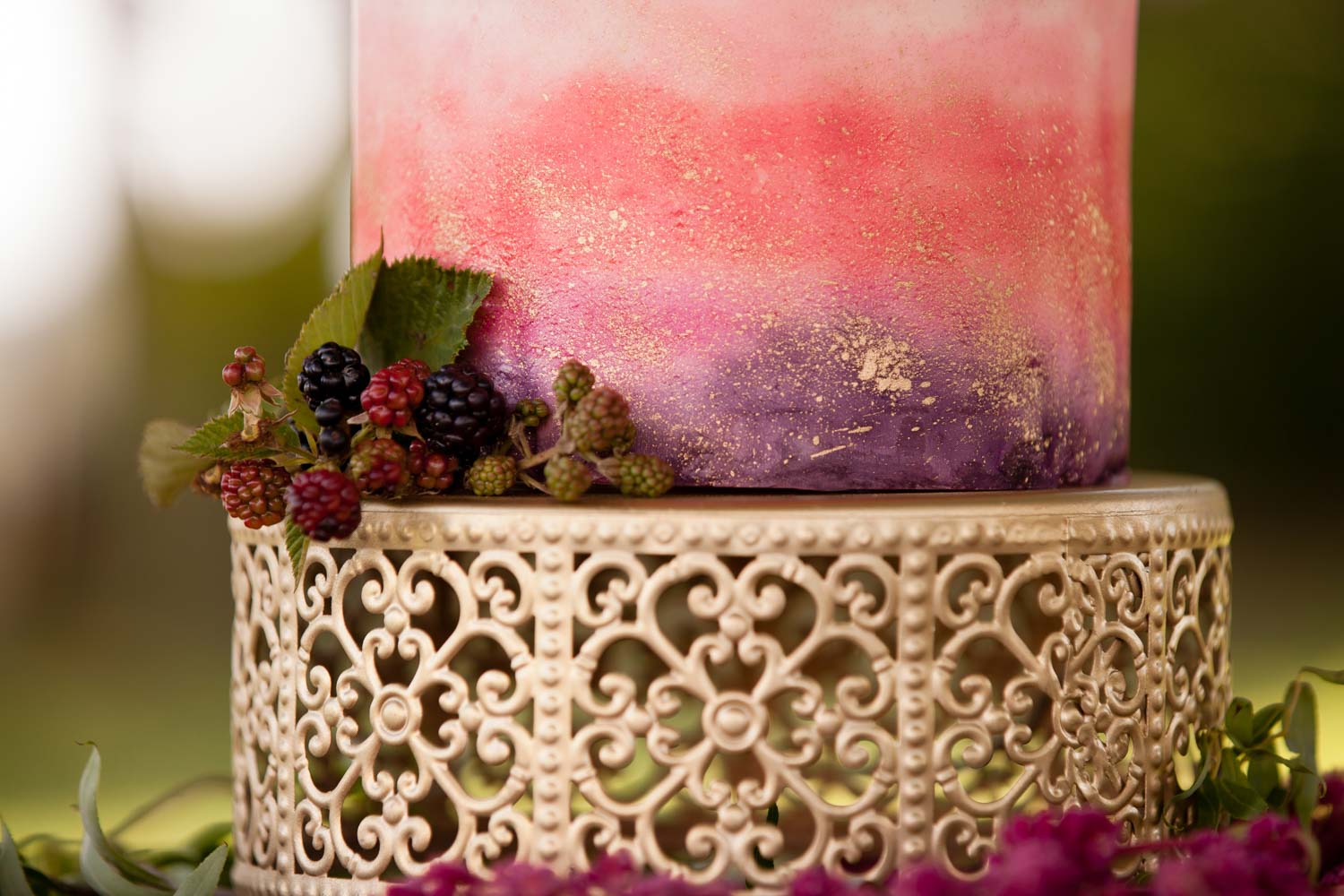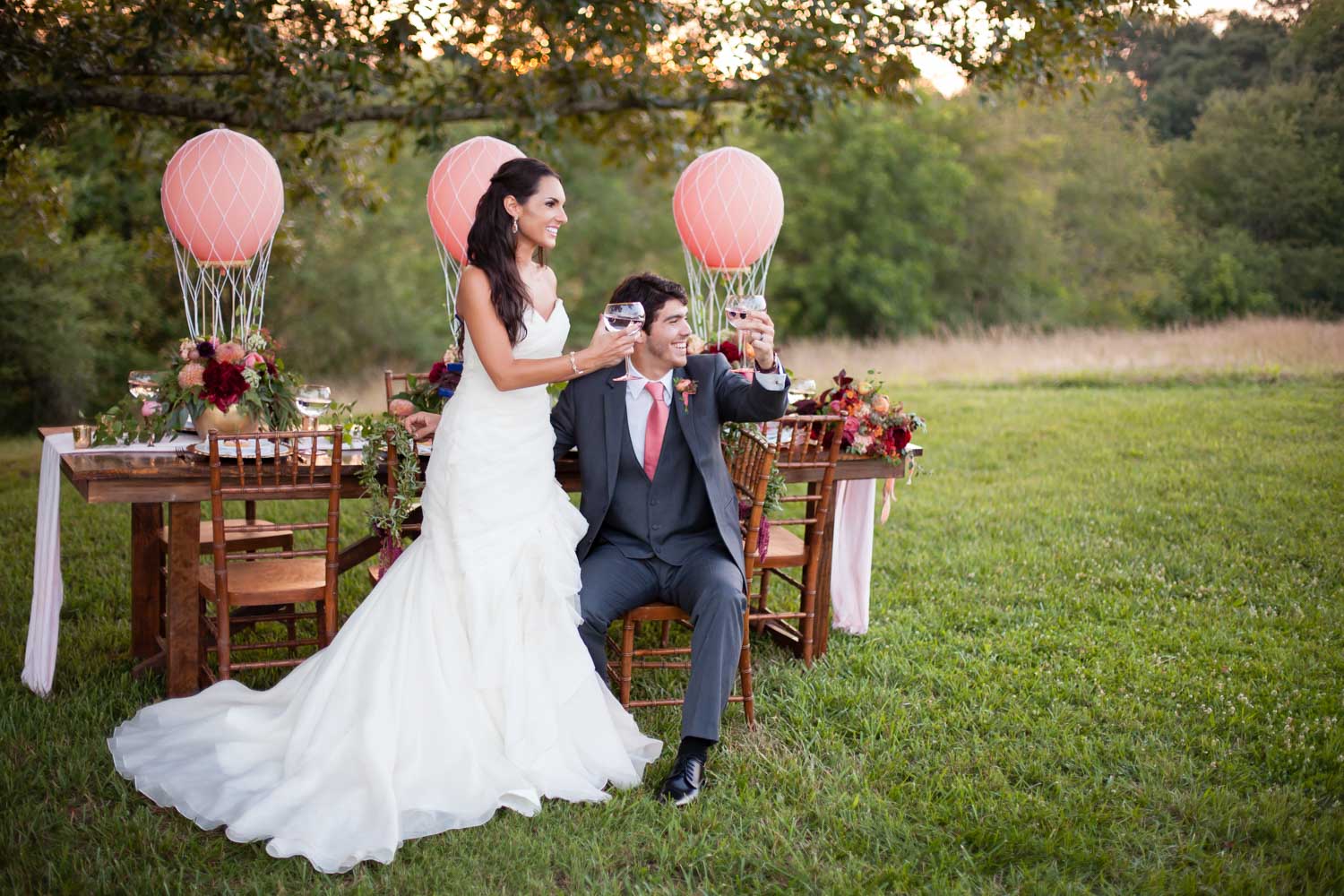 To start planning your outdoor wedding, click here.
To find the perfect farm and barn wedding venue for your big day, click here.