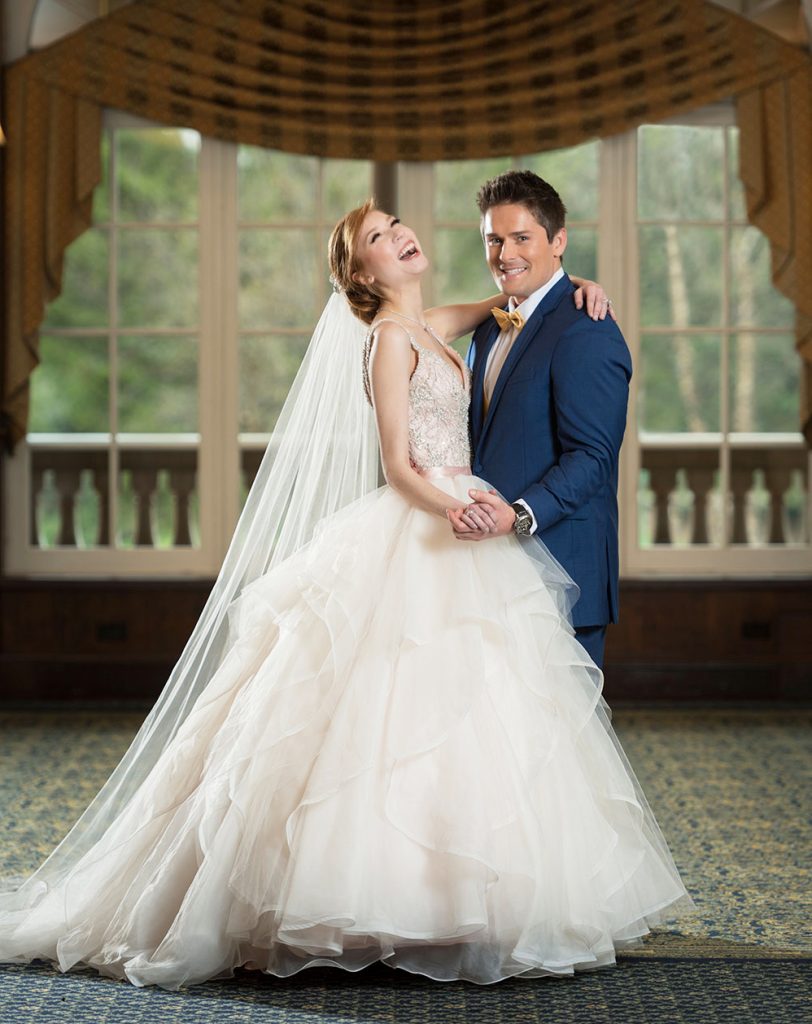 Beauty & The Beast Inspired Styled Shoot
"Tale as old time, song as old as rhyme, Beauty and the Beast." Growing up, didn't you love putting on your mom's dress-up dress, turning on the video and excitedly waiting for the moment when Belle meets Beast at the top of the grand staircase and then they dance?!  You'd float around the family room, twirling and smiling and pretending to be her.
As the remake of Beauty & the Beast wows in theaters, what better inspiration to tap into some of our fondest memories than this charming and glamorous styled shoot. Photographed and filmed by Christina Wehbe Studios, with our enchanted castle being the Drake Oakbrook, we loved bringing this romantic feeling to life.
The dramatic gowns featured throughout this styled shoot can be found at Eva's Bridals of Oak Lawn. While Belle favored the ballgown dress, you'll be able to find a complete selection of styles to fit your personality at Eva's. 
What night out would be complete without some sparkle? Our heroine is adorned with jewels from Caffray Jewellers. And just like Belle, each piece is one of a kind. The classic blue tuxedo from Jasmine Galleria brings the "Beast" to life.
Watch this behind the scenes video from Christina Wehbe Studios and see how all these beautiful looks come to life.
The creative and dramatic hairstyles were created by Studio 10 Naperville. The artistically contoured makeup was applied by Kayla Consolo of Deco Adamo.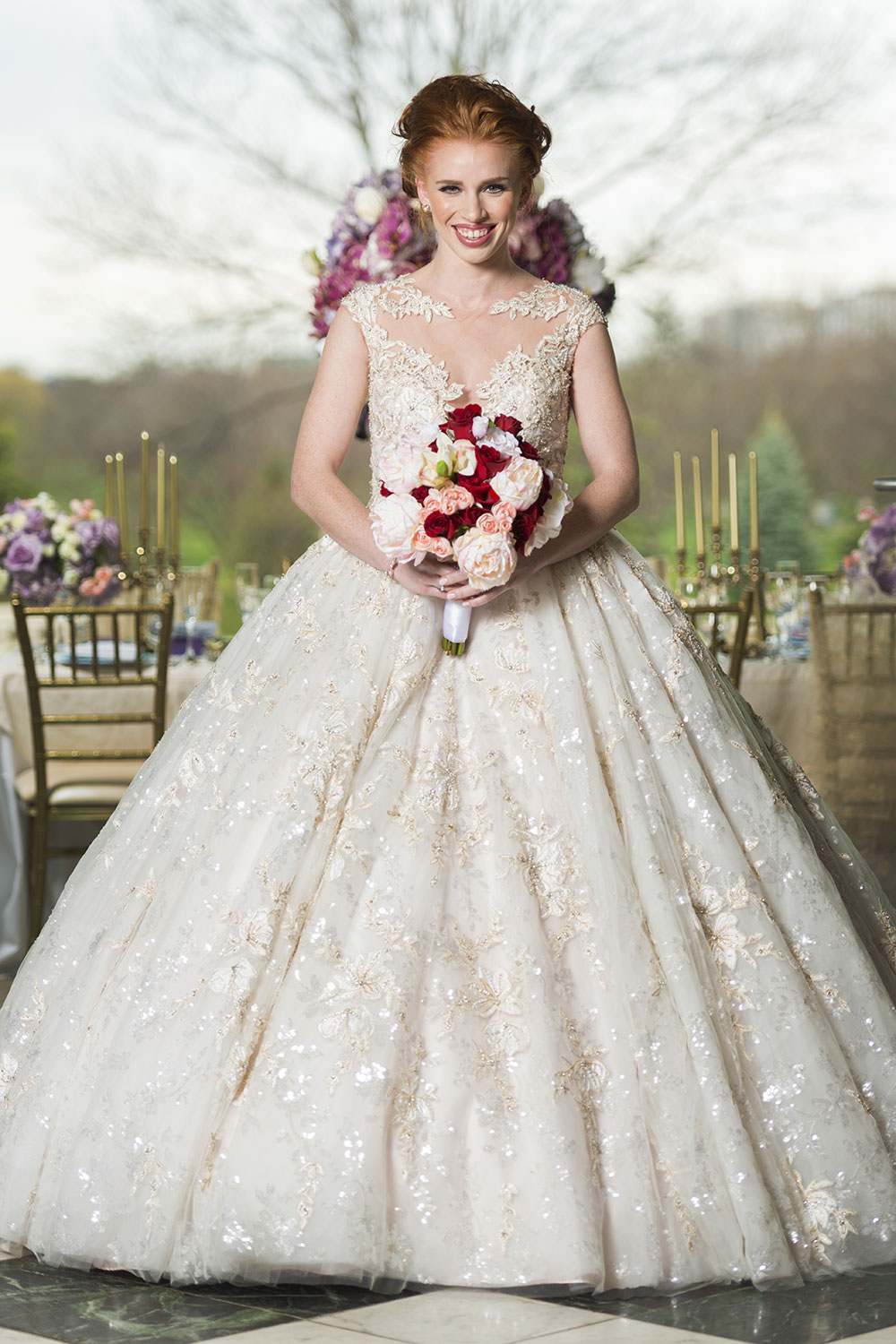 Mrs. Potts and Lumiere certainly know how to throw a party and entertain their guests.  The grand banquet, created by Olivia Grace Events, showcases the finest china in the castle. The elegant gold embossed cake by Altissima Cake perfectly compliments the beautiful hydrangeas, orchids, and roses in this design.  As does the creatively designed paper goods by Vividesigns by Alero.
When all is said and done, true love can really transform us. Work with businesses who love their craft and we promise, your day celebrating with your true love will be a fairy tale worth watching over and over and over again.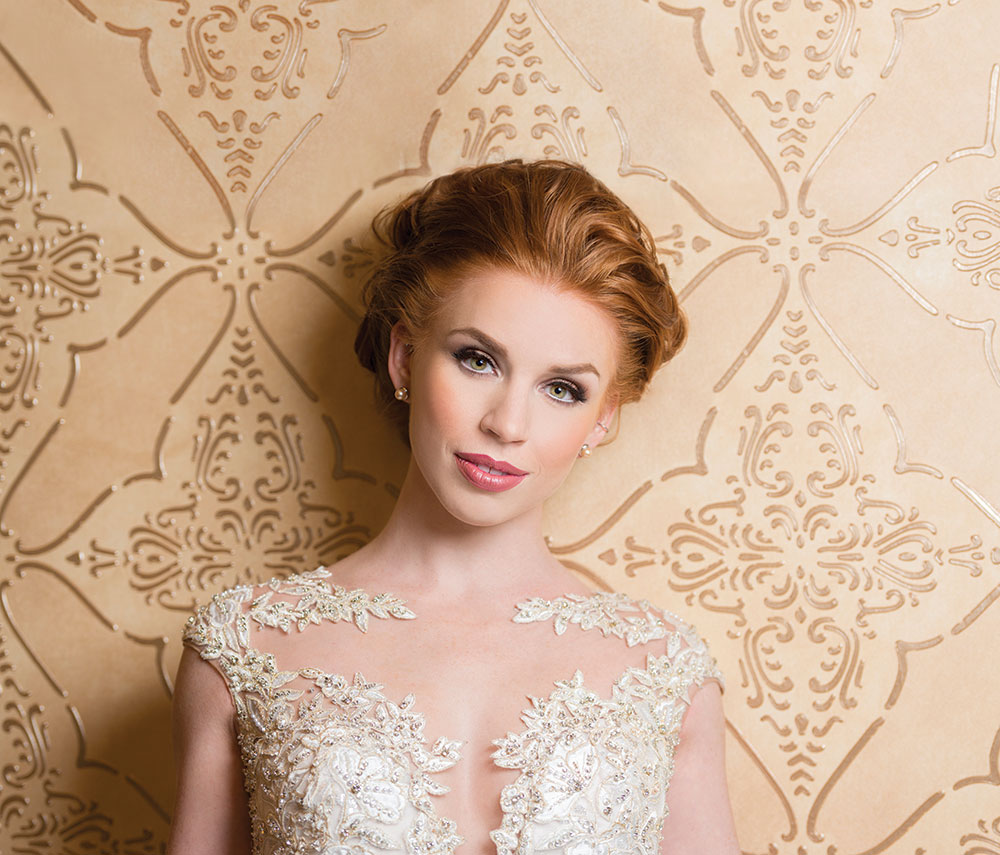 ---