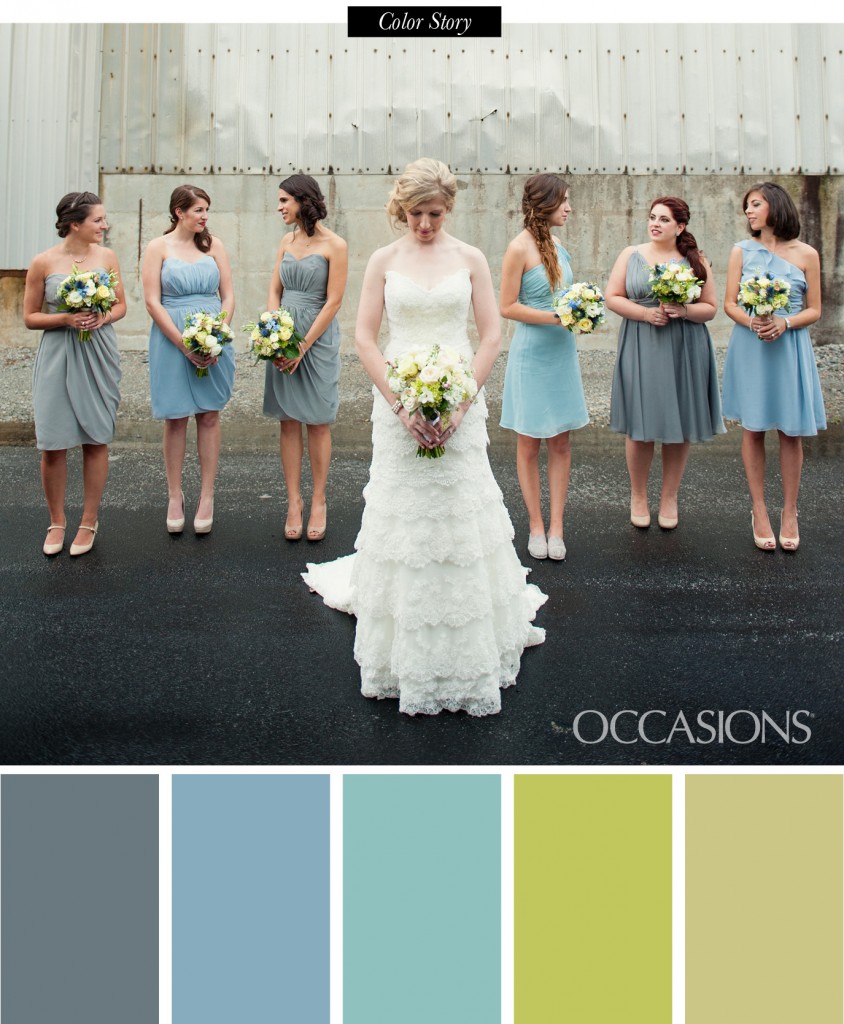 Atlanta Wedding at The Foundry at Puritan Mill by Scobey Photography
Danielle sat in elegant greeting, a backdrop of wood and warm lamplight arranged in the foyer of Atlanta's historic wedding venue, The Foundry at Puritan Mill, as guests walked in one by one to celebrate the special day.  Southern rustic decor met urban, modern delights in the wedding of Danielle and Yoni.  The sweet intimacy of family and Jewish tradition surrounded the couple as they vowed forever to one another.  The reception followed, the woodsy elegance of the decor accentuated by the roomy warehouse setting and exposed brick of the much sought-after venue.  One of a kind details like the hand carved cake topper, courtesy of the bride's father, and breathtaking centerpieces accentuated the vibe of hospitality while guests enjoyed a meal by A Divine Event, peach cobbler served in cast iron skillets and wedding cake by Frosted Pumpkin topping off the gourmet delights.  The newlyweds danced the night away to the tunes of the band GLOW before driving off into Happily Ever After in a Cadillac convertible, the cheers of family and friends and the waving of sparklers not far behind.  Images by Atlanta's own wedding photographer, Scobey Photography!
Tell us how you met. Was it love at first sight, blind date, friends forever?
Yoni and I met online! I was in graduate school at UNC-Chapel Hill, and he was starting surgical residency for Otolaryngology at Wake Forest University Hospital. After our first date, we were inseparable. I think it was as close to "love as first sight" as you can get. 

Now for the proposal…details!
Yoni and I both love the outdoors. One of our favorite local hikes is called Hanging Rock, about 45 minutes away from our house in Winston-Salem. It was a chilly Sunday in December, and Yoni suggested we go up to Hanging Rock for the day. When we got to the top, he asked someone to take a picture of us, and right before the bystander snapped the picture, he got down on one knee and proposed. We got some beautiful candid pictures of the proposal. Yoni had also stashed a bottle of champagne in his backpack to celebrate! It was an incredibly romantic proposal that I will remember forever.

What was the most memorable moment?
Of course, the most memorable moment for me was walking outside to see Yoni for the first time. I was so excited to see him on the most important day of our lives, and walking towards him with butterflies in my stomach was pretty incredible. I didn't even care it was raining outside!

Tell us about your wedding gown and what your wedding party wore.
My wedding gown was designed by Maggie Sottero, a gorgeous lace gown with layers of lace all the way down the floor. My bridesmaids wore different dress styles in shades of blue and gray, which complemented the groomsmen's heather gray suits perfectly. We worked hard to create that "mismatched" unique look, which turned out great.

What were your playful twists that made the event unique?
We created a traditional Jewish "greeting of the bride" space in the foyer of The Foundry, complete with a settee, wooden backdrop wall, and lamps, to create an inviting space where I sat as guests entered the venue. It was very special to be able to greet all my guests personally before the official ceremony began. It was also a perfect place to have my groom and all the men sing and dance to greet me, have the veiling ceremony, and sign our ketubah in front of many witnesses.

Was there a specific theme or style?
Our wedding theme "theme" was "rustic elegance". Our venue, The Foundry at Puritan Mill, has an old warehouse vibe with high ceilings and exposed brick walls. We added lots of earthy elements, including wood, moss, and branches, along with twinkle lights and lots of personalized DIY elements (like a guest photo book station, ribbon wall, and personal photos strung between branches) to create a unique vibe.

Please give us an overview of the event.
Our wedding was a perfect fairytale: Southern, rustic, and traditionally Jewish. Before the ceremony, we had a groom's tisch, greeting and veiling of the bride, and ketubah signing, all staged beautifully in the foyer of The Foundry at Puritan Mill. Our rabbi from North Carolina married us under a beautiful chuppah, where we honored family members in the Hebrew "Seven Blessings" and reading the ketubah (Jewish marriage contract) in front of all our guests. After the big kiss, we celebrated and danced the night away to high-energy live music.

Did you DIY any of the details?
We did a bunch of DIY details, which made our wedding even more personal. My dad hand-carved the cake topper and table numbers into wood slices from our backyard. My mom and I made the programs, bar signs, sparklers, wedding party window display, and certain centerpiece items. Seeing all our hard work come together as such a beautiful "whole picture" was incredible.

Tell us about the food and desserts.
Our food, catered by A Divine Event, was a huge hit. We keep Kosher, so we did not have any meat at our wedding. We had stations around the room with chefs grilling up fried green tomatoes, creating risotto in Parmesan wheels, and serving salmon with all the fixings. Everyone loved it! For dessert, we served Southern peach cobbler in mini cast iron skillets (delicious!) and of course, a fabulous wedding cake by The Frosted Pumpkin.

What kind of energy did your entertainment give the event?
Our band, the GLOW band, gave an incredible performance that had everyone dancing all night. People are still commenting on how fabulous the music was. They played a great combination of classic and modern songs. It really felt like we were at a live concert. Some of the highlights were "The Devil Went Down to Georgia" and Queen songs that had everyone singing along.

If there was one thing you could change, what would it be?
I don't have one big thing I would change from our wedding. The only "hitch" in the night was that the bustle in my dress kept falling down – our wedding planner attempted to fix it a couple times, but I eventually just said "what the heck" and stopped worrying about it.

Wedding Professionals
Photography: Scobey Photography | Venue: The Foundry at Puritan Mill | Wedding Planner: Kesha Nettles of Watermark Weddings | Catering: A Divine Event | Floral & Decor: Tulip | Band: GLOW | Cake: Frosted Pumpkin Gourmet | Wedding Dress: Maggie Sottero from Bride Beautiful | Wedding Party Attire: Wedding Angels Bridal Bouqtique
Click here to learn more about planning a wedding in Atlanta.