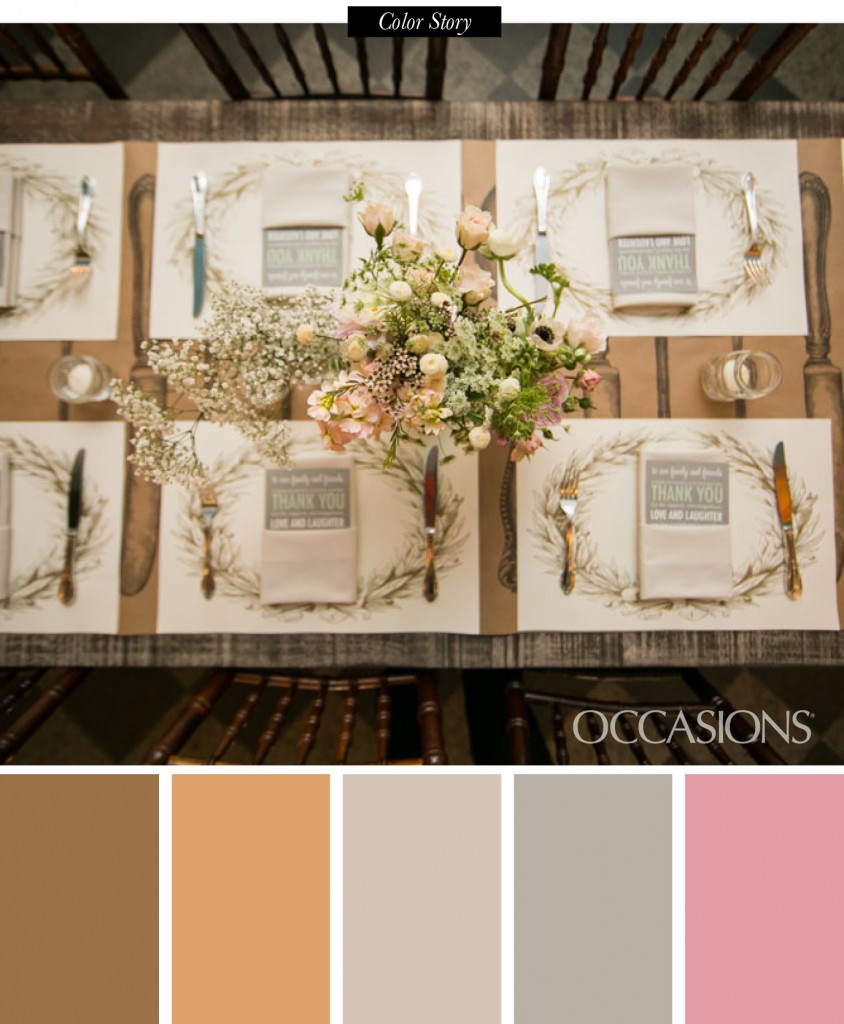 Atlanta Wedding at Piedmont Park by Anna and Spencer Photography
Intimate elegance.  Natural grace.  Unforgettable moments.  The wedding between Wendy and Chris was an experience savored down to the smallest moment, from the unique blessings that each and every one of their guests left over their rings, to the one-of-a-kind marriage agreement ceremony witnessed by their children.  A cocktail hour preceded the lakeside wedding ceremony in Atlanta's historic wedding venue, Piedmont Park, ensuring that friends and family knew one another before witnessing such an important moment.  The reception followed with gourmet dishes by Sun in my Belly and carefully selected music special to Chris and Wendy.  Pale flowers were nestled within jars of all shapes and sizes, while accents of burlap and the warm glow of marquis lights lent the perfect air of rugged elegance to the affair.  The night commenced in easy fellowship with enough tender hugs and smiles to last the couple a lifetime's worth of happy memories.  Following the celebration, the newlyweds departed for a three day "tinymoon" on The Cloister in Sea Island, Georgia, preceding a two week retreat to Europe later that fall.  Images brought to you by Anna and Spencer Photography, wedding photographers based out of Atlanta, Georgia!
Tell us how you met. Was it love at first sight, blind date, friends forever?
We had worked together but it wasn't until after I left that job that things really took off. When Chris and I first met, we certainly wouldn't have thought about getting together. Chris was my boss and we developed some (now we know erroneous) ideas about each other that would have been off putting, not to mention the fact that HE WAS MY BOSS.

Now for the proposal…details!
As December 2012 drew near, I was told the proposal would take place some time that month. The clock kept ticking down and I knew the ring wasn't yet ready. Finally on the evening of December 27th (literally the 11th hour, since we were leaving for Colorado the next day) Chris went to meet the jeweler to pick it up (yes, I was aware of this).  At this point, I was fairly convinced that he was going to drag me up to the top of some mountain in Breckenridge and propose up there. For those of you that know me, you know how much I HATE the cold and snow. I was sure it would be lovely, but I wasn't looking forward to saying yes through clinched, chattering teeth. Instead, on the morning of our departure, we arrived at the airport, the girls in tow, and headed to the Delta Sky Club to wait for our flight. This didn't seem out of the ordinary at all. Chris has a membership, I used to and they have snacks there (key for me – I hadn't had anything to eat yet that morning and it was almost 11 am.) We got settled into a little room and everyone got something to snack on and to drink. The next thing I know, Chris is passing his phone to Joellen, asking her to take a picture and he's down on one knee with a small box in his hand. And I have a mouthful of humus and crackers. I don't just mean a few. A MOUTHFUL. I'm amazed that I can remember what he said to me in that moment, because I was also thinking, "CHEW! You don't want to spit crackers on him when you say yes!"

Please give us an overview of the event.
This was a second wedding for us both, so we wanted to keep it small and intimate and include Chris' kids in the event as much as possible. I had lived in Atlanta for several years prior to moving to North Carolina where Chris and the girls lived, and I had lived within walking distance of the park (Piedmont Park), in some cases, the park had literally been my back yard. Several of the guests that attended had lived in the same apartment complex (no longer standing) that I did, which backed up to the park.

What were your playful twists that made the event unique?
We had a cocktail hour (that actually lasted about an hour and a half) BEFORE the ceremony so the folks from each side (bride's and groom's) could get to know one another better. 

What was the most memorable moment?
The signing of the marriage contract. I have friends (the folks that threw our "pre wedding night party" in their backyard) that are Jewish and I'd been in their wedding. It was my first exposure to a Jewish tradition called the Ketubah (marriage contract). Chris and I decided to create one for ourselves (although neither of us is Jewish) and have a signing ceremony just before the wedding. Both of us signed it (we wrote it ourselves and had it printed up before the wedding) and Chris' three daughters and our officiant also signed it as witnesses. It hangs in our front hallway today, reminding us of what we promised one another. But a very close second would be the place in the ceremony where Chris' family gave me a family heirloom, welcoming me into their family and my family did the same with Chris. And a close third would be the part the "audience" played in the ceremony. They were asked to participate and offer their support and the wedding rings were passed around for a blessing from everyone. 

Was there a specific theme or style?
Simple, unfussy, rustic elegance centered around inclusion of the entire group for the entire night.

Did you DIY any of the details?
We collected and brought with us to the florist all of the containers (mason jars, olive jars, spaghetti sauce jars – any jar big or small got saved and used) for the flowers on the tables. We also bought three "old fashioned" marquee lights (C & W) that were used in the reception hall near the dessert table. We provided the table runners (found at an Outlet store by a friend of the couple) which added to the rustic look. My sister hand knit a "wedding shawl" for me to wear after the ceremony.

Tell us about the food and desserts.
The event was catered by Sun In My Belly Restaurant and Catering and the food was delicious. We readjusted our budgeted number for the food so that we could use them. I grew up working for my mother who ran a country club in my home state of Iowa and have seen so many weddings. We wanted foods that were unique but kid friendly, as well as options that could work for everyone (some friends had various food allergies that they wanted to accommodate). SIMB offered us everything we wanted in a caterer.

If there was one thing you could change, what would it be?
I don't think we would change a thing. While we would have loved to have celebrated with additional friends and family, having a bigger party would have made it hard to engage so fully with those present. Our wedding was perfect – except for the weather – and even though it was pretty chilly for May in Atlanta, threatening rain and windy, we got a peek of blue skies just as the ceremony began.

Wedding Professionals
Photography: Anna and Spencer Photography | Catering: Sun in my Belly | Floral: Holly Bryan Floral & Botanical Design | Venue: Piedmont Park
Click here to learn more about planning a wedding in Atlanta.