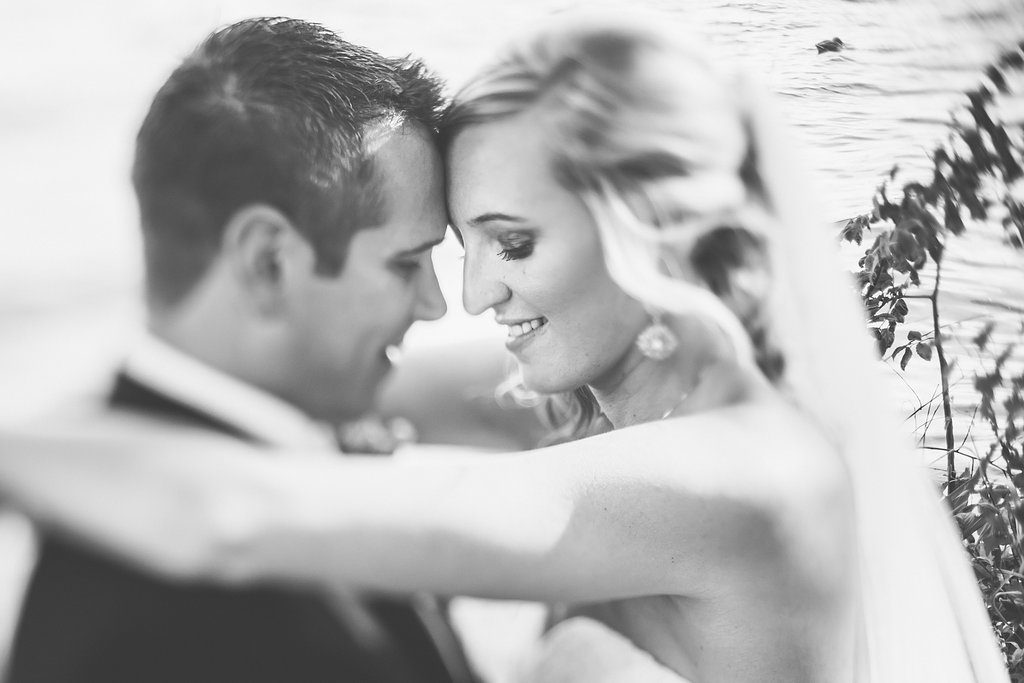 Ashley + Joe: Rustic Meets Couture Meets Home
((Ashley + Joe's)) destination wedding in Wisconsin was the epitome of love. Their romantic 'I dos' at Lake Lawn Resort in Delavan, Wisconsin was a beautiful spot for the ceremony, especially since the couple got engaged in Lake Geneva.
"I wanted my wedding to be rustic with a little couture about it that makes it feel elegant but homey,"
~ Ashley said. With lots of chalkboards, wine corks, wood and flowers, and subtle candlelight, ((Ashley + Joe's)) big day felt intimate and extra special.
"As I stepped into the threshold with my dad, all I could focus on was Joe and what he was feeling at that moment. It was such a moment of vulnerability and made me cry. I will never forget that moment."
Hand dipped wine glasses in chalkboard paint with chalk sticks and mints in glasses were given to guests as favors. During the reception cake cutting, ((Ashley + Joe)) smeared cake all over each other's faces, making it one of Ashley's favorite moments. "It became a fun competition!" Ashley added.  Ashley's maid of honor also got in on the fun by giving a speech that incorporated her favorite tv show, Friends, which helped complete the night.
See a few fun + sweet photos of their big day ~
~ The Bride's Advice to Brides ~
"Take in the day. Don't worry about everything or anyone else once the day is here. It's about you and your groom. That was the most important advice given to me throughout the process and I followed it to a T. I danced the entire night with my friends and family from all over the world and it felt amazing to have all those people there for my husband and I. Take moments to pause and look at everyone there for you. It makes a huge difference."
Ceremony: Lake Lawn Resort, Delavan, WI • Photographer: Jordan Imhoff Photography • Bridal Shop: Kathryn's Bridal, McHenry • Bridal Salon: Jasmine Salon & Spa• Bridesmaid Dresses: Kathryn's Bridal • Florist: Kimberose • Makeup: Samantha Watson • Invitations: Etsy