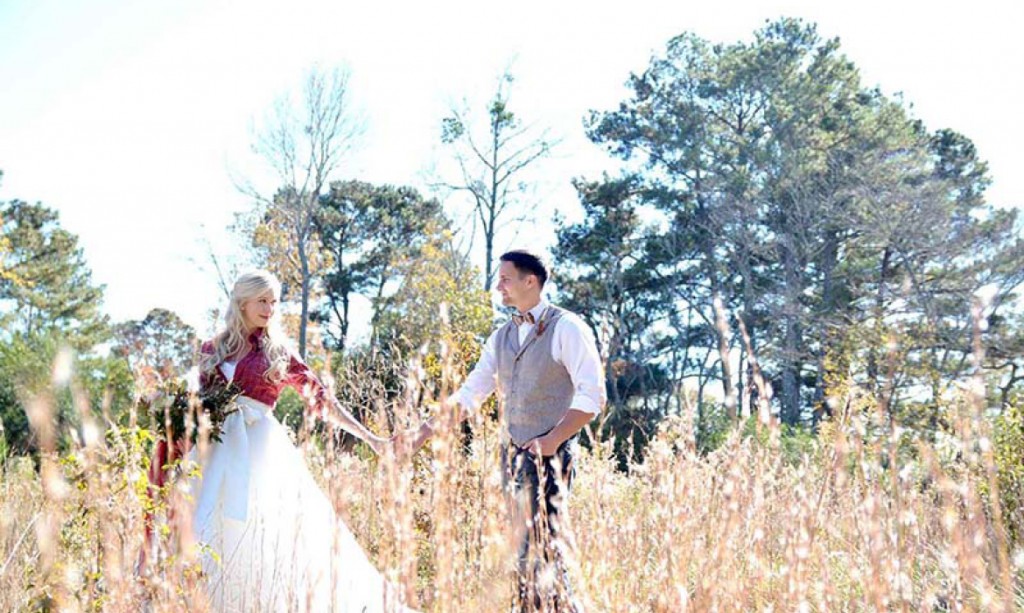 Apple Spice Wedding Inspiration
Crisp red apples. Mulled spices. Warm tones of gold and scarlet and worn, rustic details.  This wedding look displayed at Georgia wedding venue Vinewood Plantation's last Fall Open House holds a warmth and magic beyond compare.  With its rust-orange vintage truck, wooden decor, glowing candles, and a touch of flannel for the bride, look no further for planning the perfect autumn affair.  Designed by J. Elliott Style, captured by Atlanta wedding photographer Six Hearts Photography!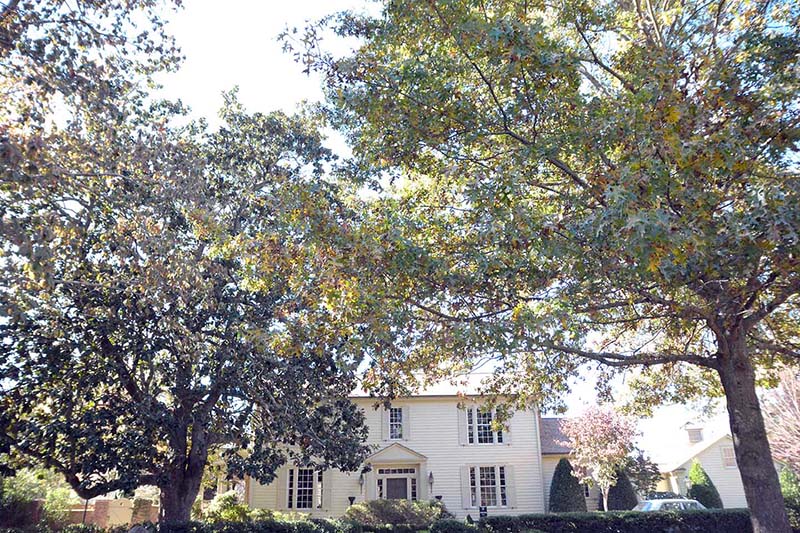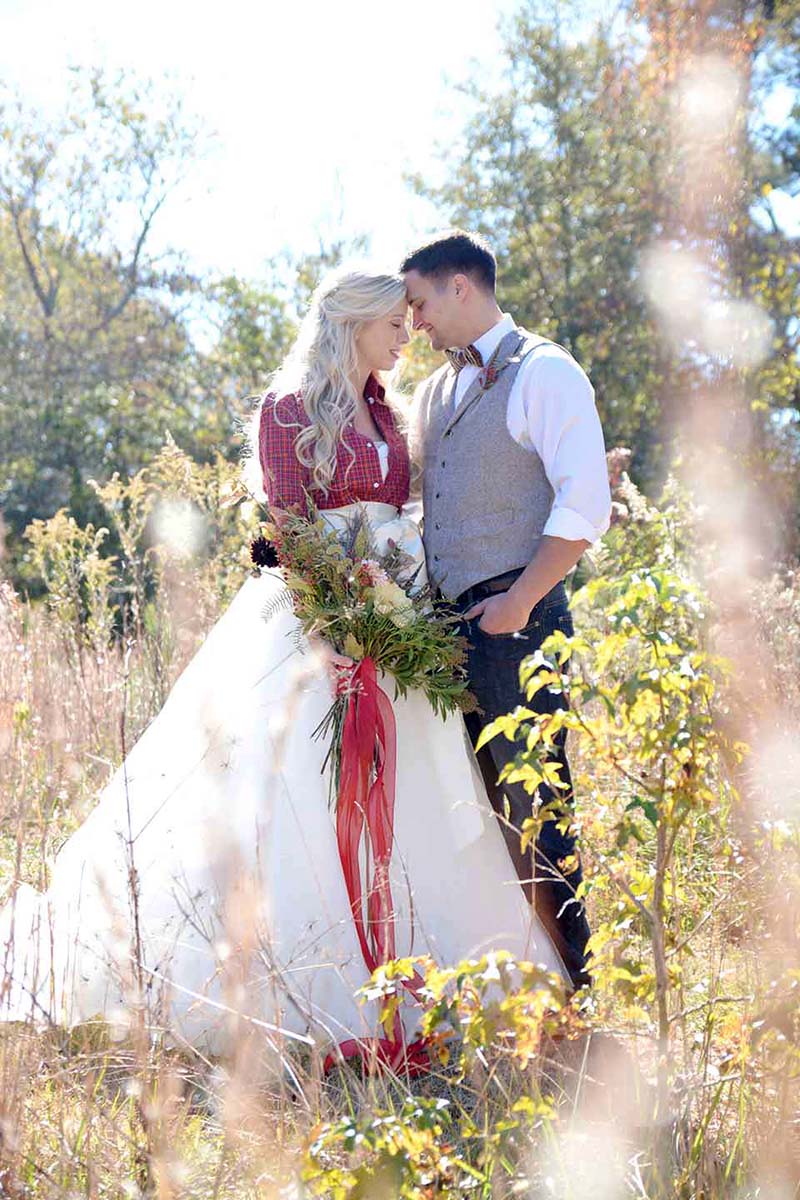 THEME
Apple Orchard & Mulled Spices + warm earth tones + subtle accents of aurora red highlighted with pinks and blush + horses + apples + arrows.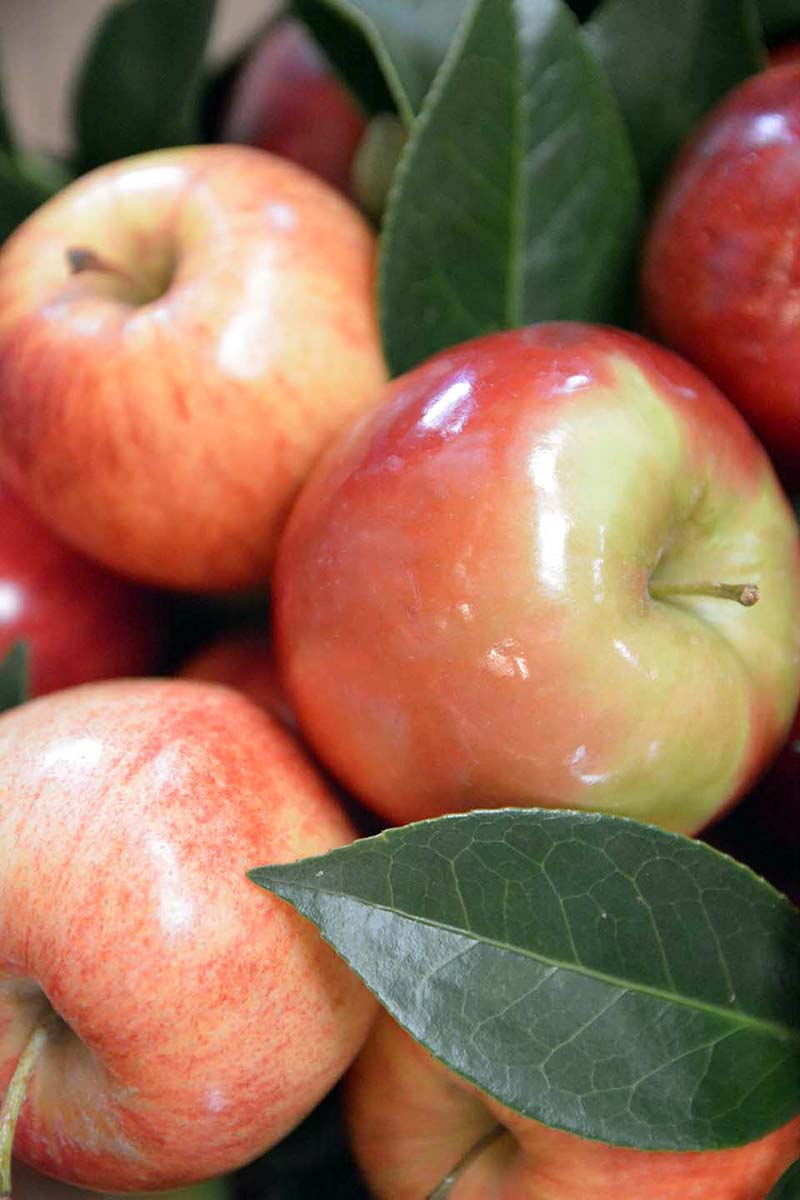 COLORS USED
Warm earth tones + subtle accents of aurora red highlighted with pinks and blush.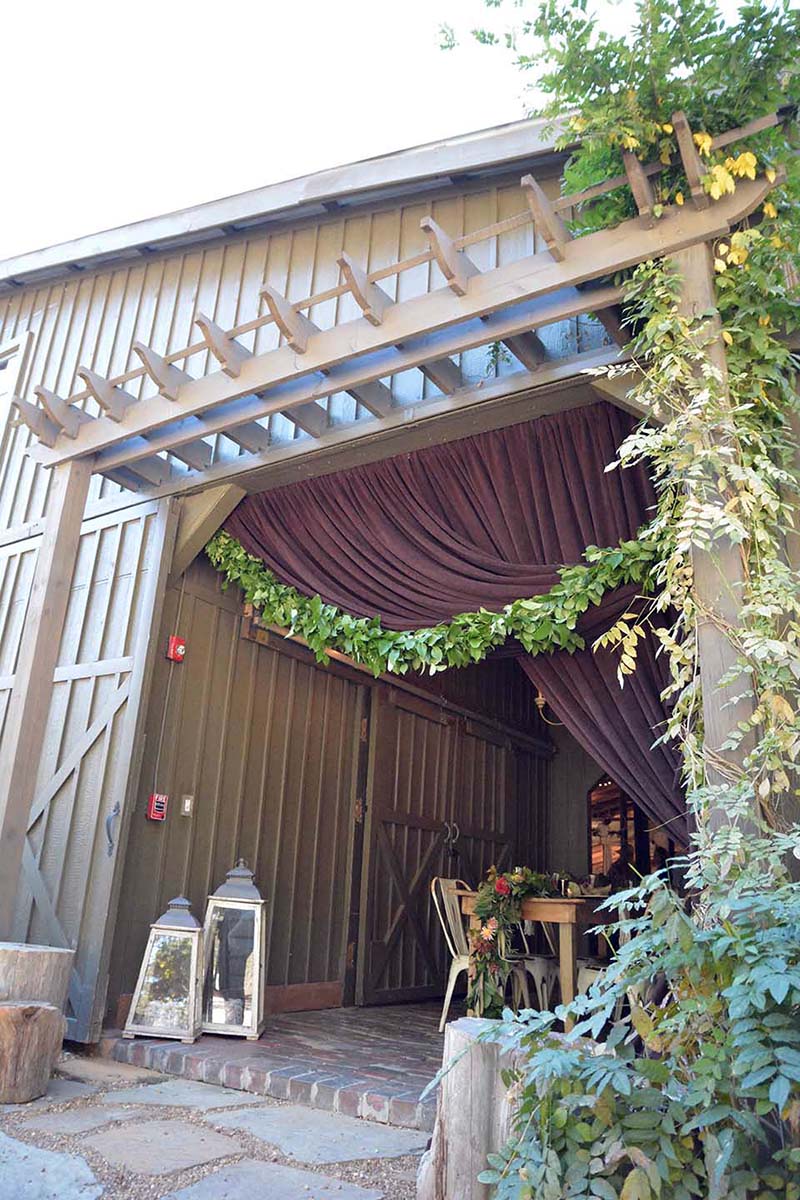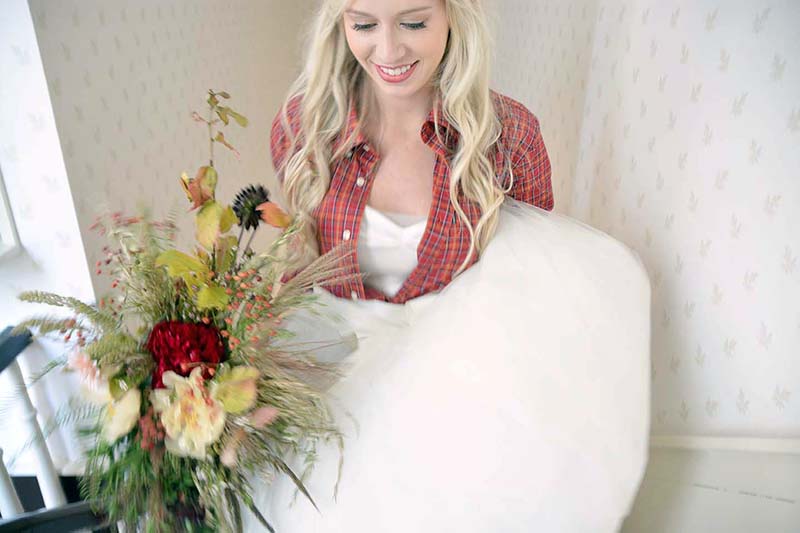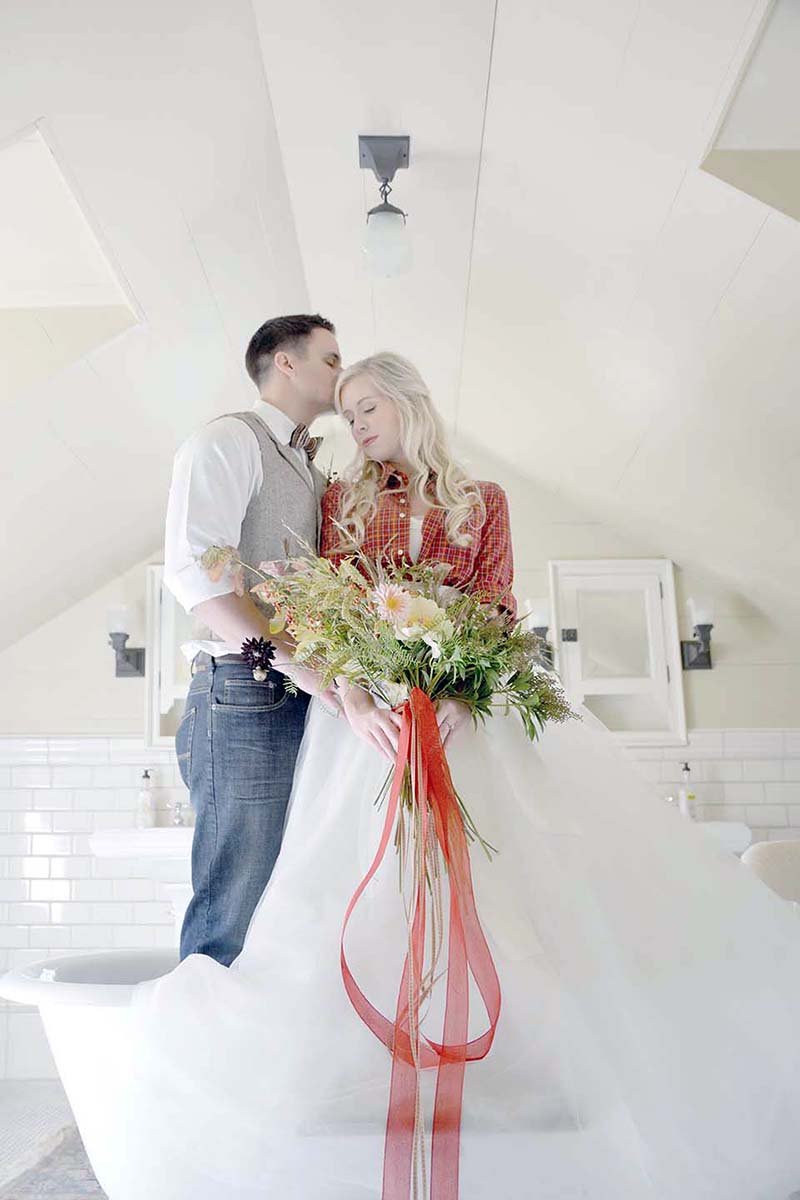 PERFECT FOR…
Fall time! The rustic chic, elegant barn wedding!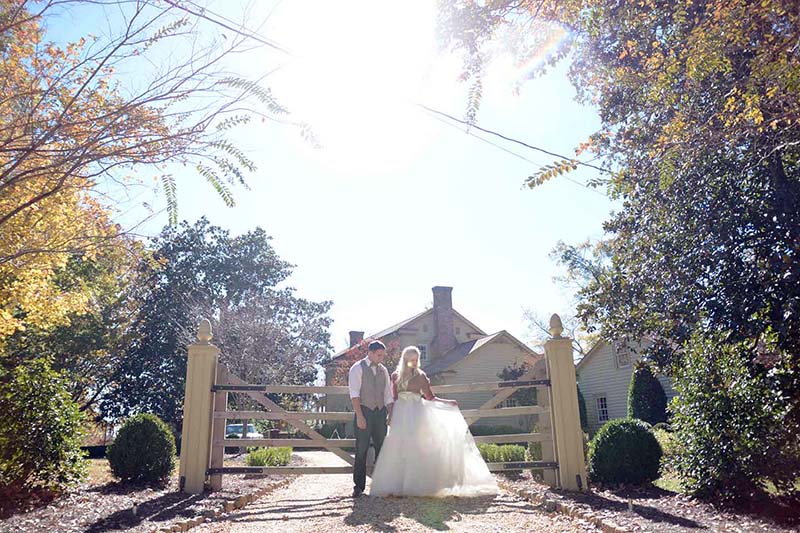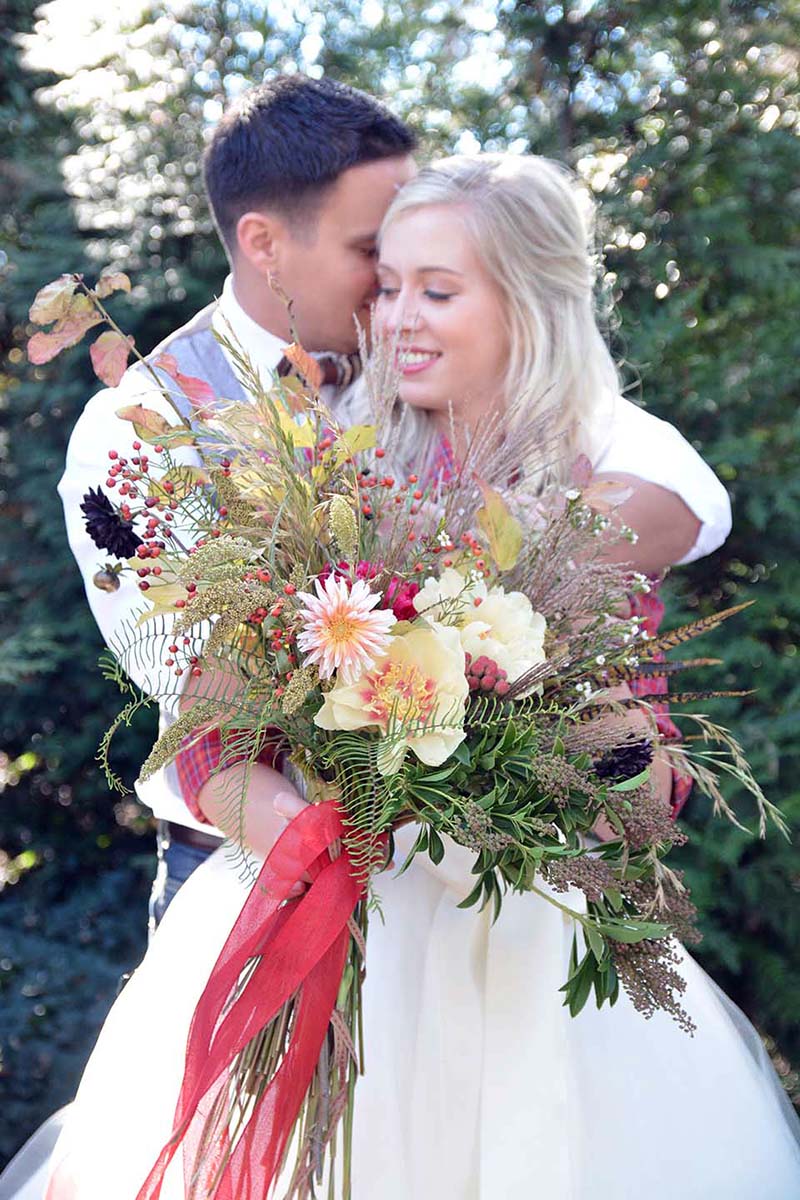 ITEMS TO INCORPORATE
The 2015 Vinewood Fall Open House was inspired by apple orchards. So to create the color scheme we focused on Gala Apples specifically. Deep reds, warm yellows and accents of blush were all taken from the skin of the apple and incorporated in the florals selected for the bridal bouquet and garlands on both the farm tables and on the wedding tree. Mini apple pies and spiced apple cider rum punch were just a couple of the details that embellished upon the apple theme. Lastly, we selected a sweet plaid shirt to pair with a classic wedding gown to give more casual feel to the bridal attire and complete the apple orchard look.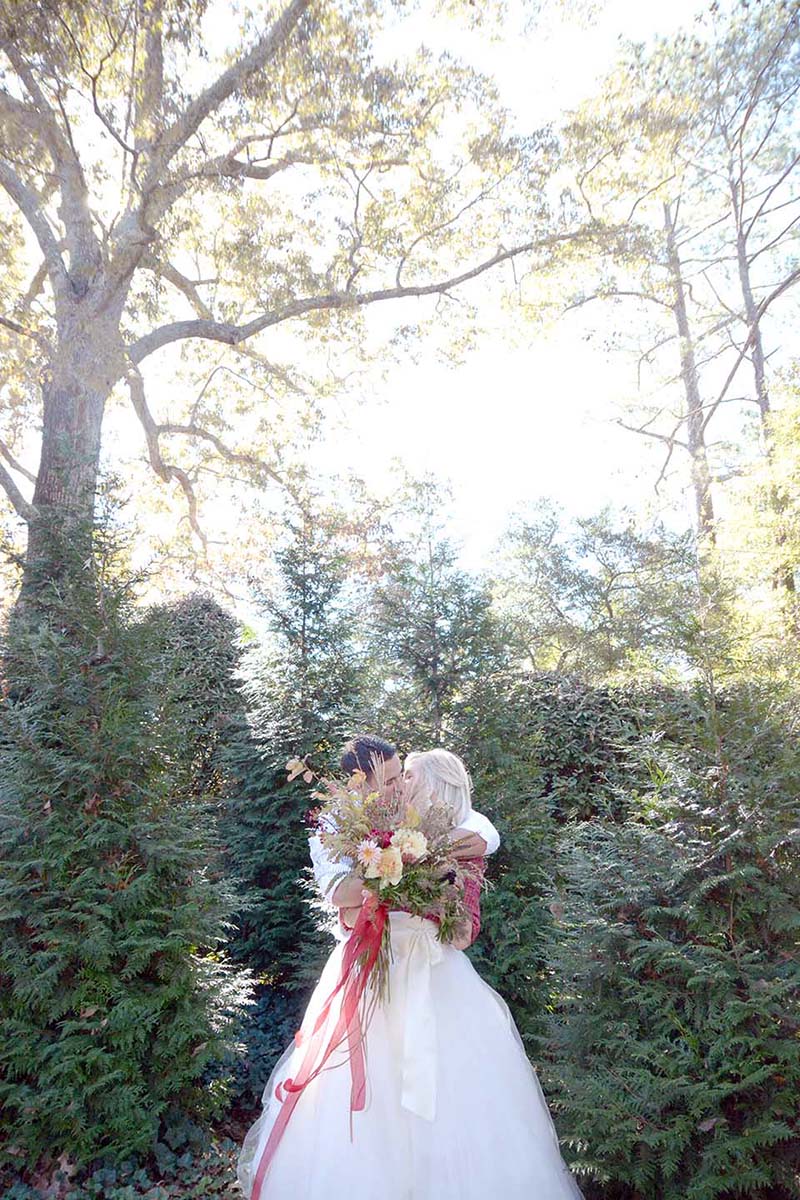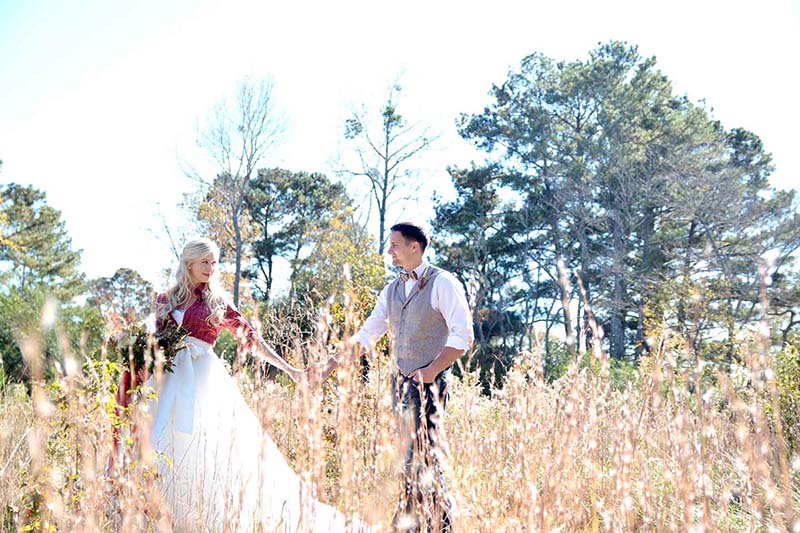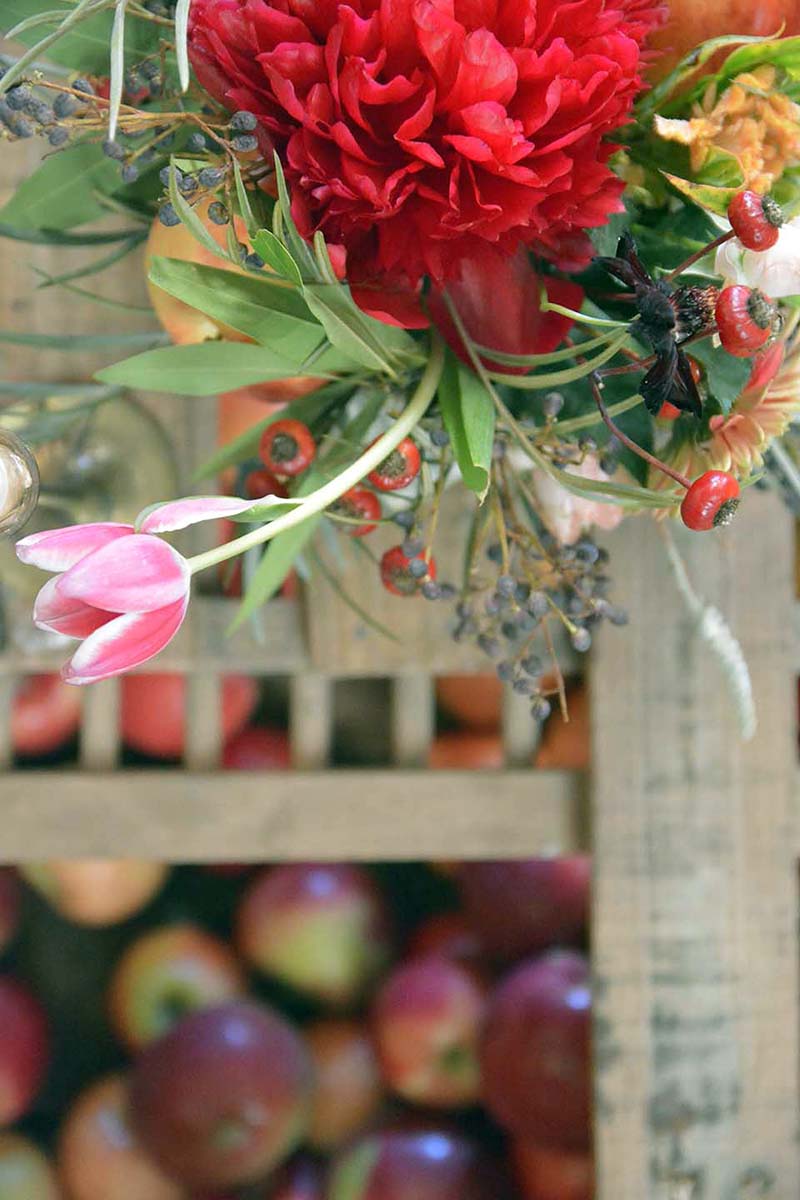 THINGS TO REMEMBER
When you are choosing a theme and color palette for your wedding also consider your venue. You wouldn't want to do an apple orchard theme in a hotel ballroom. Also be sure to keep the decor subtle and consistent, otherwise it can come across as contrived. Focus on just a few main areas to incorporate your theme and then stick to your color palette to pull the feeling throughout your overall event. The apple orchard theme definitely leant itself to being casual, so craft paper was used for place cards and table settings were comprised of earthenware and vintage flatware.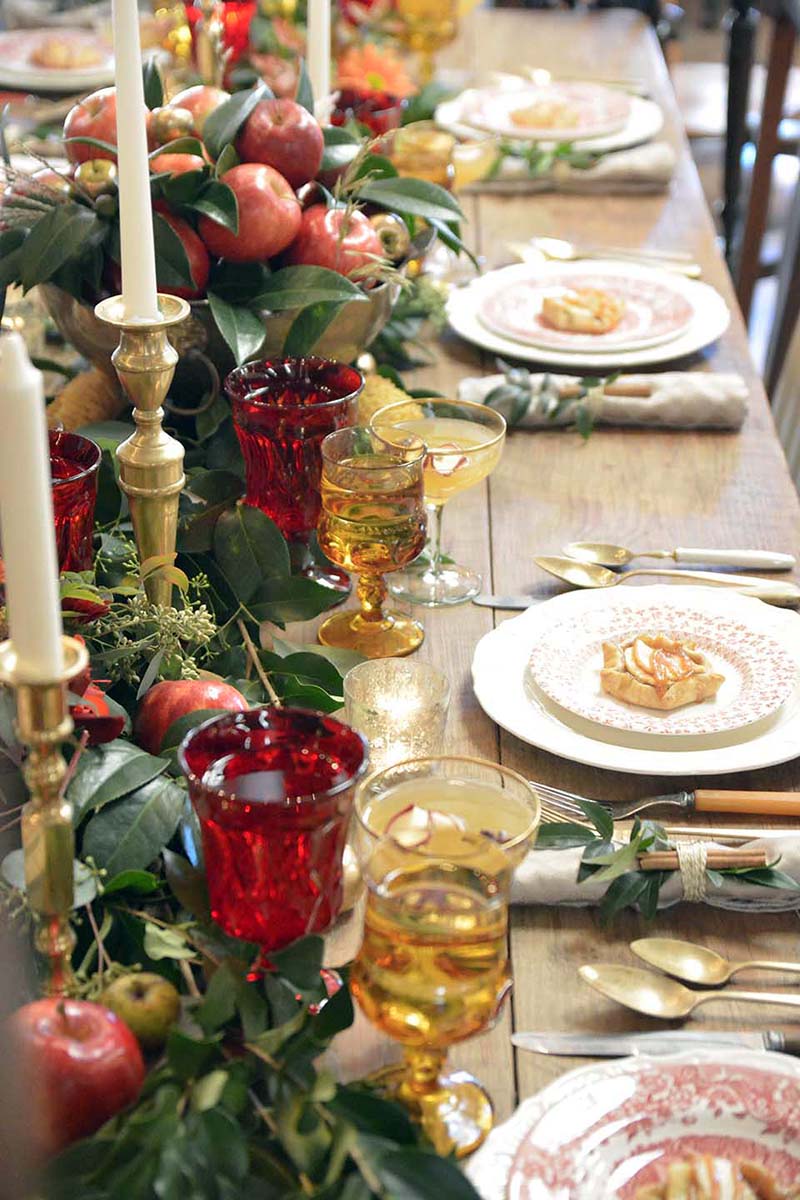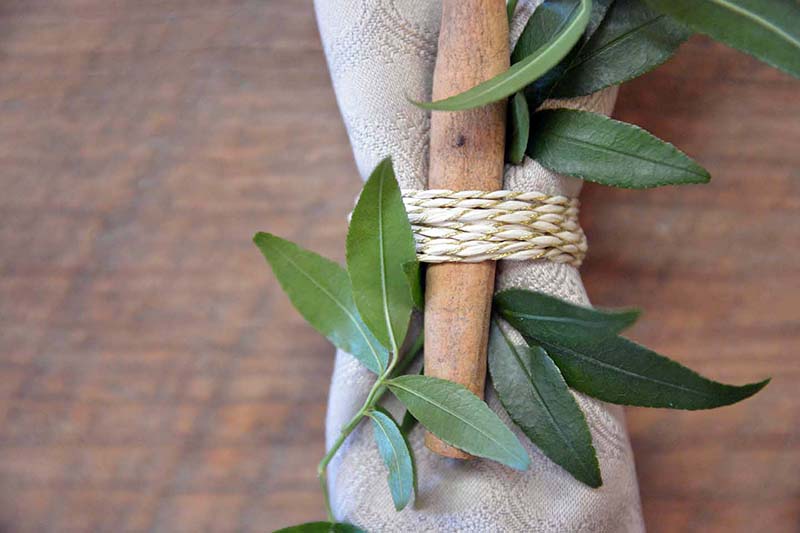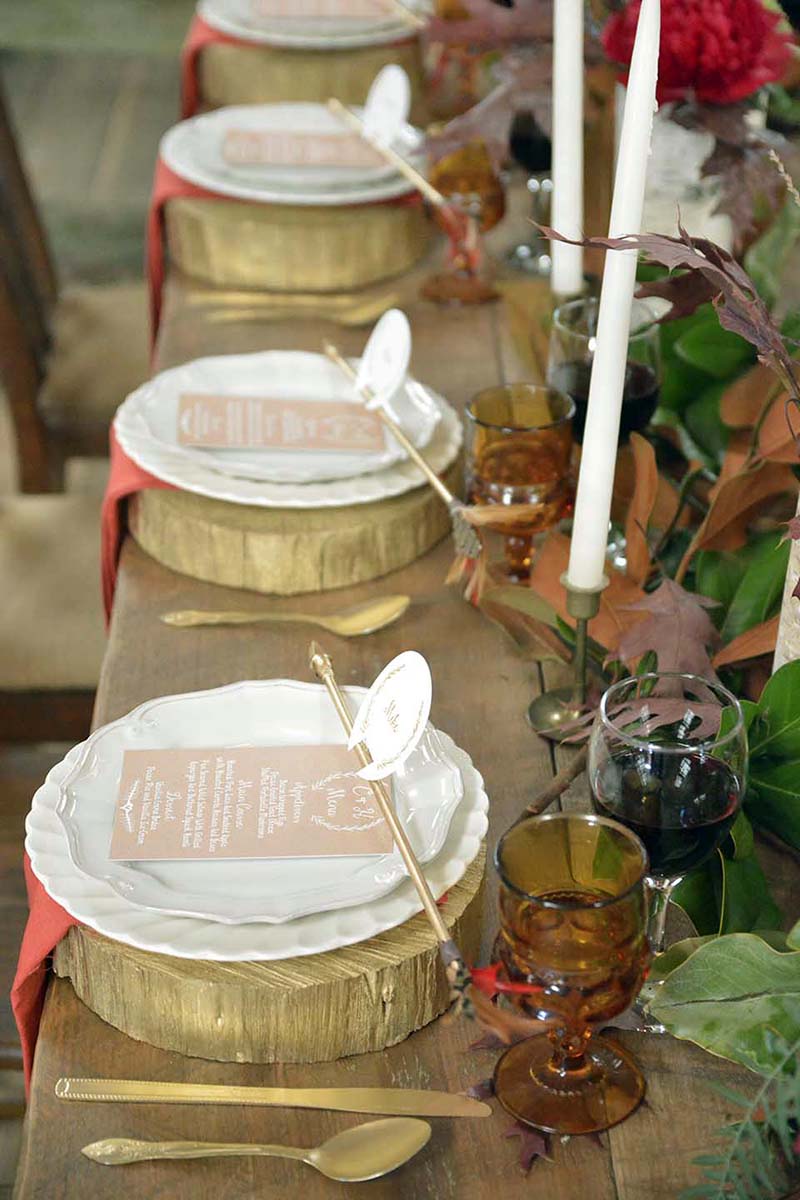 SIGNATURE COCKTAIL
Apple Spice Cider Hottoddy, Angry Orchard Hard Cider, Hot Whiskey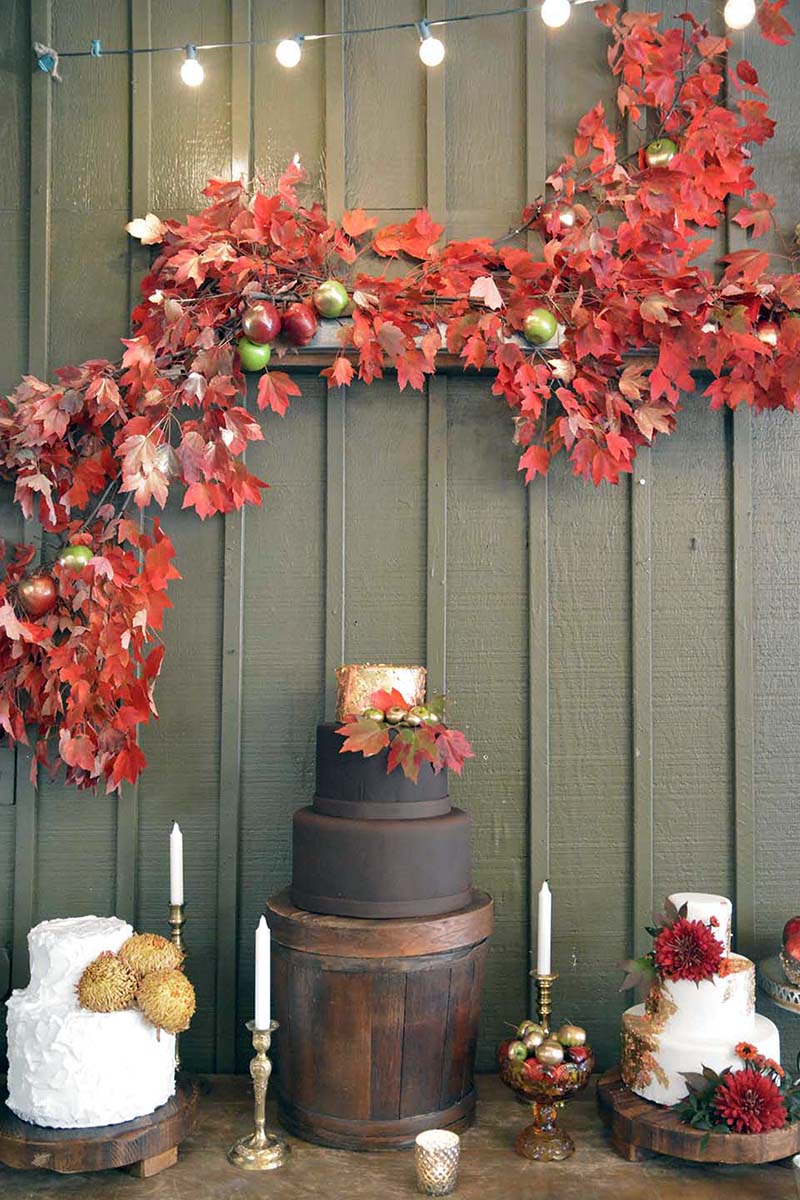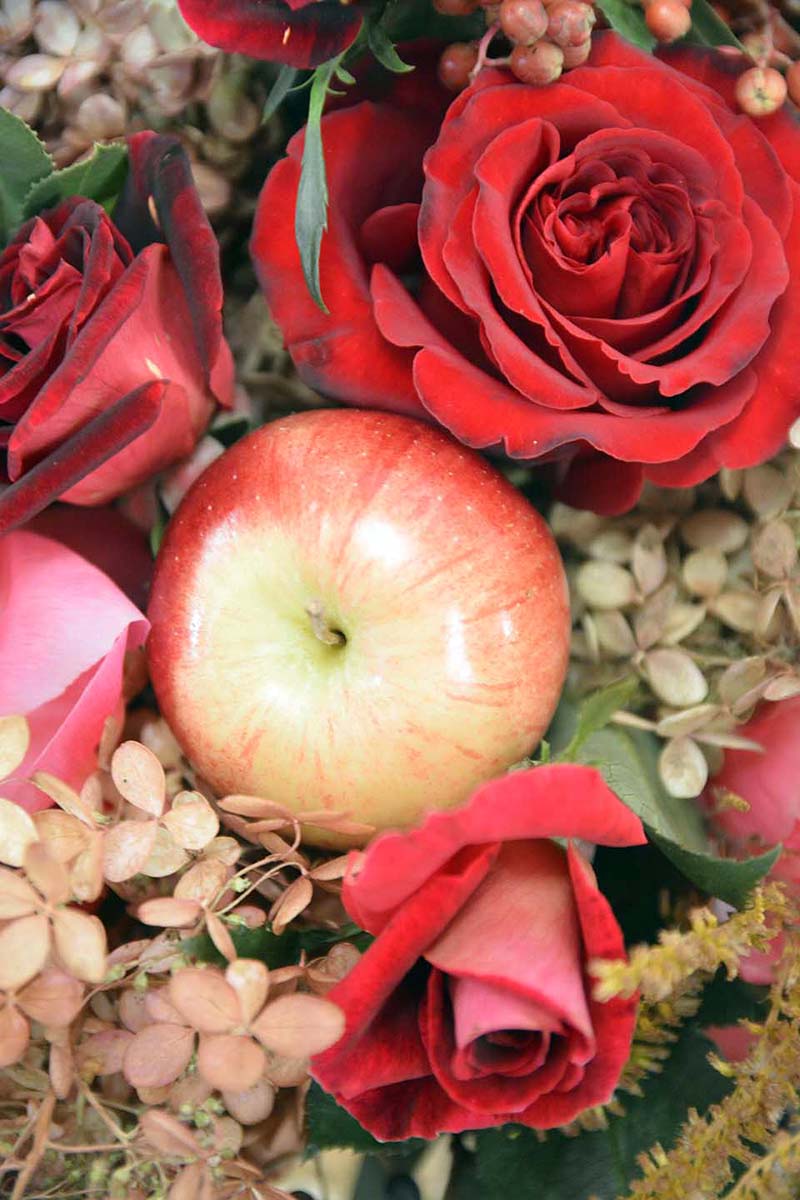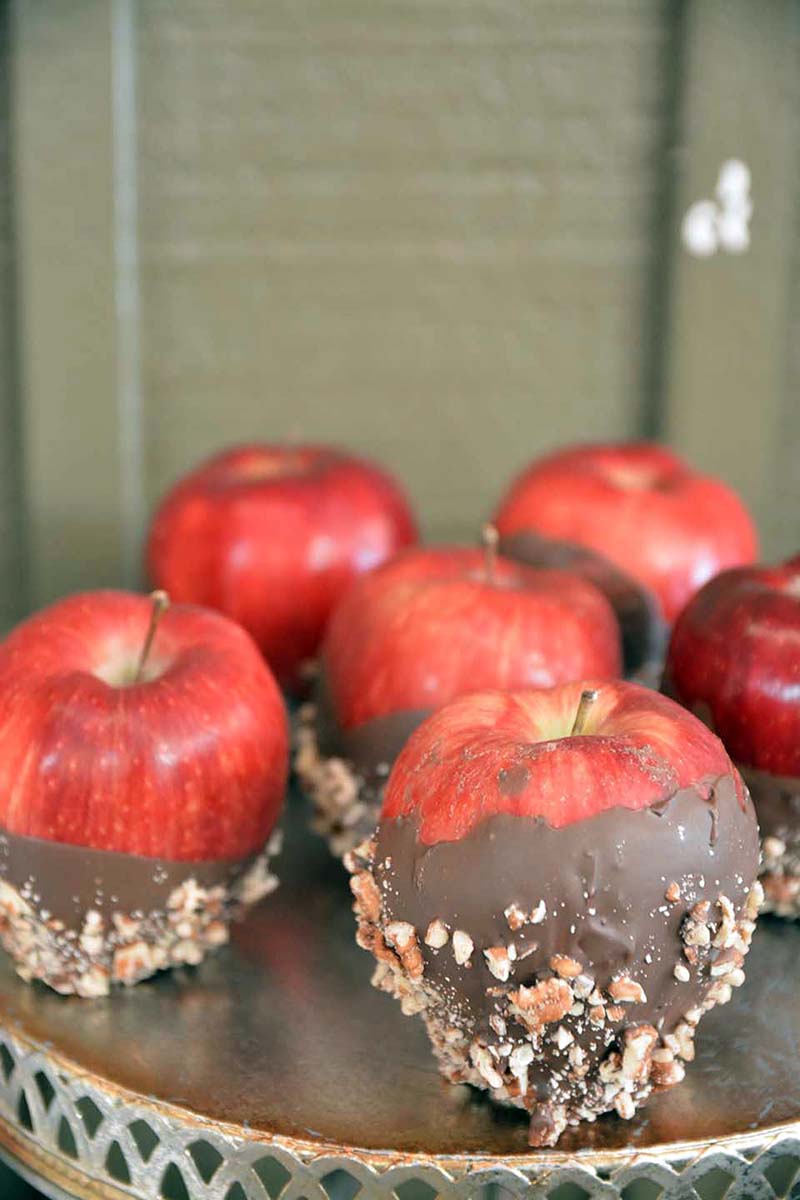 TAKE IT UP A NOTCH
Invest in the vendors involved in this shoot, or ones that you love love love.. Tell them your dream, to take it up a notch, then trust their creative expression.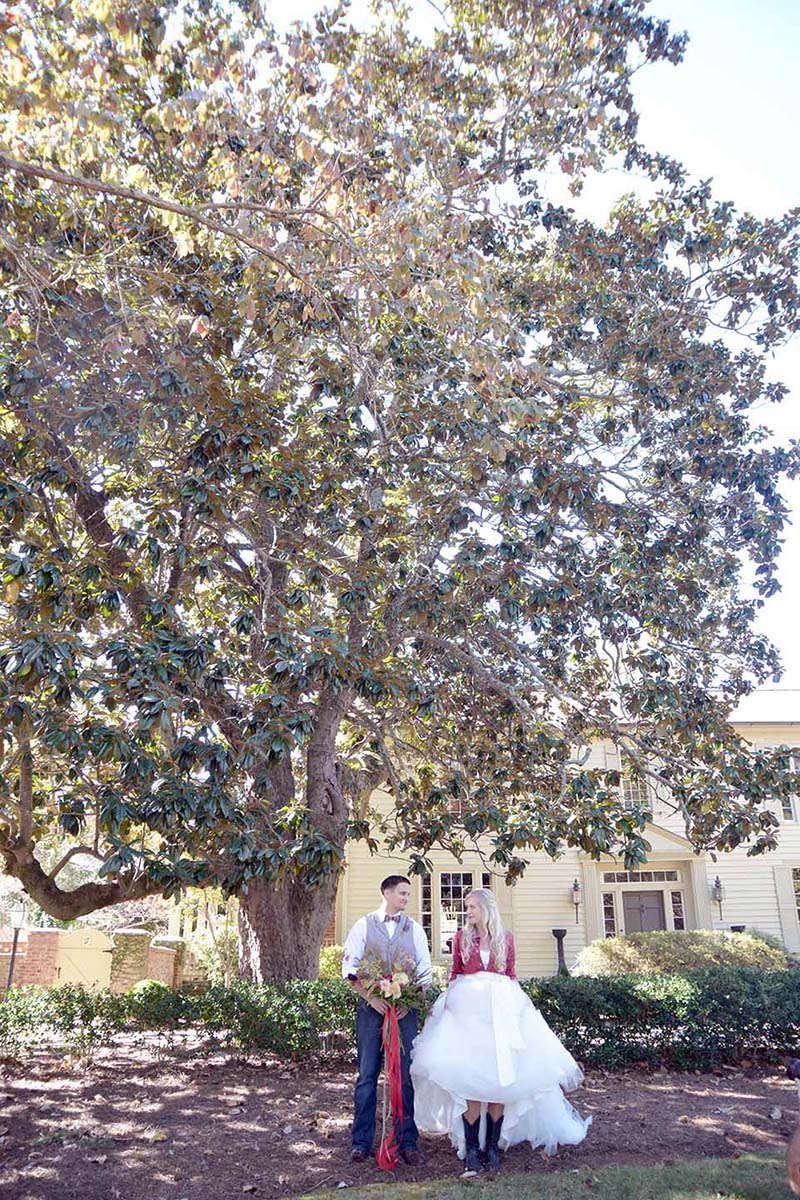 Click here to find more information on how to plan a wedding in Atlanta.
Click here to find more barn and farm wedding venues near you.