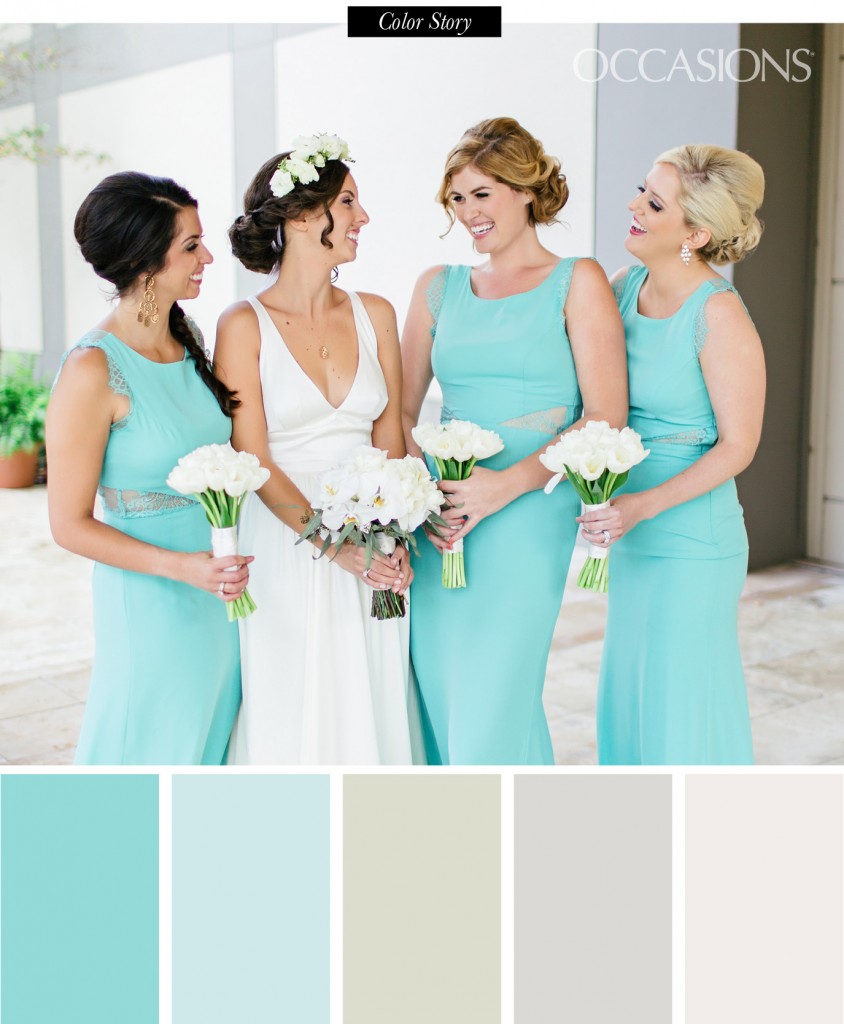 Amelia Island, Florida Wedding at The Ritz-Carlton, Amelia Island by Brooke Images
The warm sand of Amelia Island shone bright exactly three-hundred-and-sixty-four days after Christina and Scott's engagement.  With each of their families and closest friends in attendance the couple said their vows to the crashing of the waves beneath an endless sky.  It was an affair of effortless class with the casual mood of a beach vacation, the perfect atmosphere for the blending of two loving families.  A nautical theme carried throughout, with hints of navy and silver and sea glass, anchor accents and even a fisherman's knot-tying during the ceremony.  A shoe butler brushed the beach from everyone's feet, and guests adjourned to a reception at The Ritz-Carlton, a wedding venue on Amelia Island, FL. where centerpieces of lanterns and candles, mason jars, and bouquets of tulips and hydrangeas awaited them.  An Italian cookie display, meet-and-greet cupcakes in the bride and groom's favorite flavors and custom koozies got the party started.  A whole roasted suckling pig, pasta stations and tropical salads primed one and all for the cookies and gelato bar, The Ritz bringing the couple's plans to perfect fruition.  The newlyweds danced together with their guests late into the evening, the promise of happily ever after sweet on the ocean air.  Kick off your shoes and sink your toes in the sand with these photos by Jacksonville's own wedding photographer, Brooke Images!
Tell us how you met. Was it love at first sight, blind date, friends forever?
We shared a locker during our first year of law school at the George Washington University in DC. I left Scott a good-luck note in the locker on the first day of class… the rest is history.

Tell us about your wedding gown and what your wedding party wore.
My wedding gown was an ivory silk Nicole Miller. I loved the dress for its simplicity in the front, and the criss-crossing straps in the back. My "something blue" was my teal feathered Badgley Mischka shoes. But my absolute favorite part of my bridal look was the flower crown that Josie from Anything with Plants & Flowers created for me. It was the perfect accent for the beach! My bridesmaids wore sea glass cocktail gowns from BCBG, picked by my sister/maid-of-honor, and carried bouquets of white tulips, my favorite flower. Scott wore a navy J.Crew suit, Hugo Boss shirt and tie, and his grandfather's gold cufflinks. His father was his best man and wore a navy suit as well.

Please give us an overview of the event.
We celebrated our wedding at The Ritz-Carlton in Amelia Island, Florida, with a ceremony on the beach followed by an indoor reception. We included our (very large) families and a few of my sorority sisters, but wanted to keep it as intimate as possible. We were married on the Sunday of Labor Day weekend, 364 days after our engagement. Much of Scott's family travelled all the way from Canada, and everyone was able to enjoy the perfect Florida weather for the weekend.

What was the most memorable moment?
The weather all weekend was perfect until about an hour before our ceremony was to begin, and the skies opened up with torrential rain. It appeared our beach wedding would have to take place indoors. However, right at 6 pm, the sky cleared and we were able to have our ceremony on the beach, just as we planned. The moment when I walked to the top of the boardwalk to the beach, the ceremony site appeared on the other side of the dunes, and I saw Scott waiting for me. The sky was the most beautiful color, the ocean was sparkling, the sun was shining, and a cool breeze was blowing – it ended up being the most perfect moment for us to see each other for the first time.

What were your playful twists that made the event unique?
In keeping with the nautical theme, we literally tied a knot with a rope during our ceremony (a fisherman's knot), instead of using a unity candle. We practiced learning the knot on the plane a few times, and it was worth it, as it was one of our guests' favorite details.

Now for the proposal…details!
Scott knew I wanted to learn to sail, so Labor Day weekend 2012, he told me we were taking a day trip to St. Michael's, Maryland for a lesson. Of course, I had no idea he was planning to propose. It was during an intense heat wave and poor Scott has to wear his jacket all day to keep the ring secure in his pocket. We had a nice lunch and explored the town a bit. When it was time for the "lesson," he took me to the Inn at Perry Cabin, a beautiful inn on the Chesapeake Bay. As we walked to what I thought was the sailing dock, he led me into an English garden on the grounds. I came around the hedges, and he was on one knee with a beautiful ring he designed himself. He had secretly packed an overnight bag for me, and we stayed the weekend at the Inn. We did in fact go sailing – he planned a sunset sail that evening, but instead of manning the ship, we relaxed, drank champagne, and celebrated our engagement.

Was there a specific theme or style?
We really let the venue guide us. We kept everything simple and beachy, with incorporation of some of my family's Italian traditions. Our centerpieces were lanterns with candles, surrounded by mason jars of tulips and hydrangeas, and our table numbers were held up by monkey's fist knots. Our colors were sea glass, white, silver, and navy, and our save-the-dates and logo featured an anchor.

Did you DIY any of the details?
It is a tradition at Italian weddings for family members to make a cookie display at the reception. My parents put a lot of love and effort into making biscotti, pignolis, and pizzelles (using my grandmother's secret recipe) for our guests to enjoy with our gelato bar. It was a huge hit and so special to us to continue this tradition, since my mother, aunts, and grandmothers all did it at their weddings.

What was the best wedding advice you received?
The best advice we got was to remember that getting married really isn't about the wedding, it's about the marriage. So, no matter what happens, the day is a success if you end up married.

Wedding Professionals
Venue, Catering & Decor: The Ritz-Carlton, Amelia Island | Wedding Coordinator: Christina Saldana of The Ritz-Carlton | Photography: Brooke Images | Floral: Anything With Plants & Flowers | Hair & Makeup: The Ritz-Carlton Spa | DJ: Resort Talent | Guitarist: Richard Stratton | Invitations: Golden Silhouette
Click here to learn more about planning a wedding in Jacksonville.