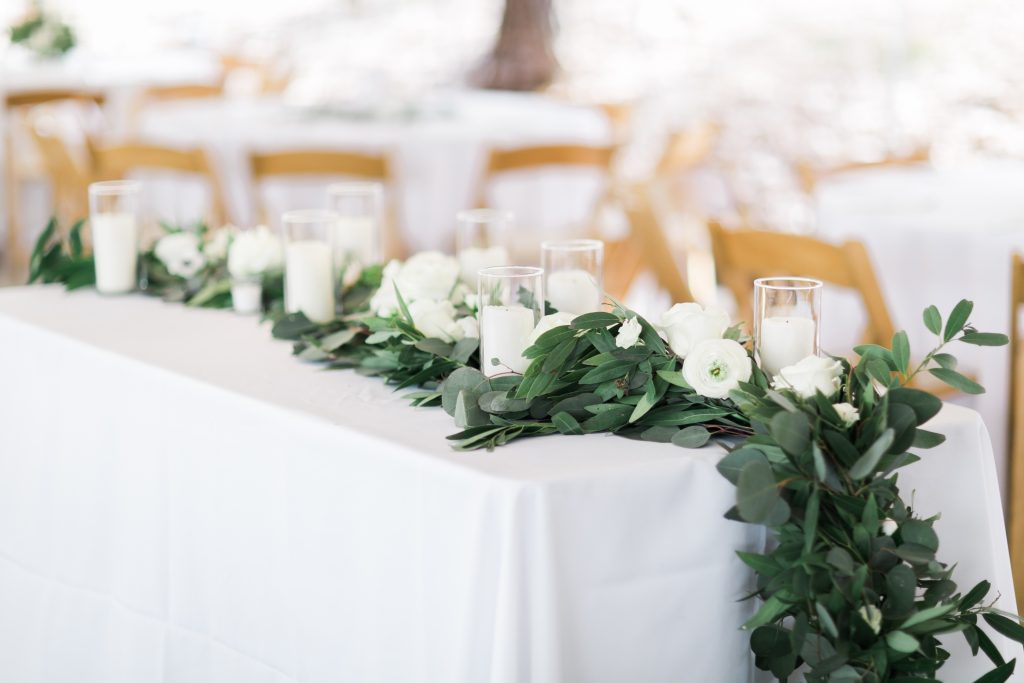 A Dream Day in Dunaway Gardens in Newnan, Georgia
On March 25th, 2017 these sweethearts said "I Do" on the lavish grounds of Dunaway Gardens, Located in Newnan, Georgia. This venue created a beautiful backdrop for both ceremony and reception that encompassed all aspects of a fairy-tale wedding.
When working with a venue as beautiful as Dunaway Gardens, it
was important to the Evermore team not to outshine the beauty of the gardens but to enhance it. From the bridal bouquet to the centerpieces, we could not get enough of these amazing floral
details that went along with the grounds of Dunaway perfectly. It may seem difficult to choose how to incorporate the correct florals for an outdoor garden wedding, but Anik's Flowers did so very
effortlessly. An elegant ambiance was created through the incorporation of vintage vases, modern pops of greenery, and delicate ivory tones.  The florals even paired beautifully atop a three-tiered cake. Blooming Flour Bakery and Anik's Florals created quite the masterpiece.
Taking our focus back to the bride herself was a
must when reminiscing on this beautiful day. She was a vision in a fitted, trumpet gown. It pared beautifully with a simplistic, elegant veil. The bride's delicate features were highlighted beautifully by these pieces to create a timeless look.  It did not take much to show off this brides beautiful features. The talented Jamie Marsau at Beauty Asylum Atlanta worked with Elizabeth to create a gorgeous hair + makeup duo that incorporated soft blush tones and a sophisticated up-do. The final result was absolutely stunning.
Elizabeths brides maids complemented her and the greenery of the
gardens well in mismatched, cocktail-style dresses. The dresses, paired with the florals, made for a mid-spring wedding color theme that we could only dream about.
Incorporating the venues theme into the decor is
always one of our favorite parts of the planning process. We loved
everything from the gorgeous table runners made out of greenery,
to the simplistic wooden chairs, to the fantastic white lights, all the
way down to the sweet little decorative details. With the help of some amazing vendors and the sweetest couple to work with, this day turned out to be a dream.  This day would not have been complete without the creative touch of Shauna Veasey Photography.
---