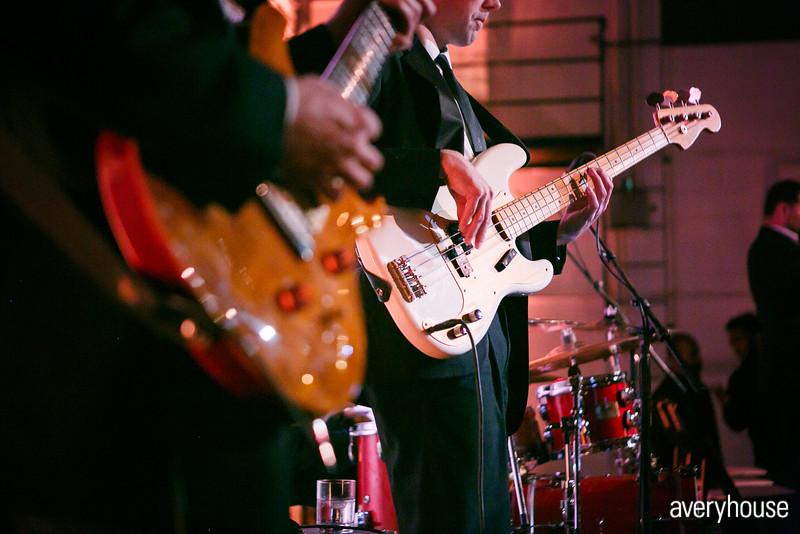 Best Chicago Wedding Entertainment
So, you've put a ring on it, exchanged your vows and sealed your marriage with a fateful kiss. You can release that breath you were holding because the hard part is finally over: now it's time to party! While picking the right wedding entertainment can be tricky, Chicago makes it a breeze with its wealth of talented vendors. Read on to learn about some of our favorite local Chicago wedding entertainers!
1. David Rothstein Music, Inc.
For the last 18 years, David Rothstein has scoured Chicagoland to find some of the area's very best musical talent. The result? A killer wedding band guaranteed to pack a dance floor!  With his steadfast commitment to capturing the unique sound of all his couples, David Rothstein will help you piece together the soundtrack to the most magical night of your life!
2. Bluewater Kings Band
Cooler than your average wedding band, the Bluewater Kings Band brings the party with their infectiously high energy and unique blend of styles. They travel all around the Midwest, playing your favorite music. From rock to jazz to gospel to old-school favorites, these guys come ready to fill your dance floor.
3. BeatMix Music
With over 175 acts to choose from, BeatMix Music is your one-stop-shop for all your wedding entertainment needs. Home to beloved Chicago bands like Mixtape, TC Squared, and The Party Faithful, BeatMix offers a truly remarkable musical experience. But you won't just find wedding bands in their arsenal of talent. They also have solo performers, DJ's, emcees, and even dance instructors!
4. H.Y.P.E. Productions
After 21 years of entertaining Chicago, you might say that the professionals behind H.Y.P.E. productions are wedding entertainment experts! They offer a wide range of services from DJs to their live wedding band New Groove that we guarantee will bring the house down. Along with specializing in unforgettable events, they are devoted to details. Which means you can rest easy, knowing you're in good hands!
If you're still in hot pursuit for the perfect wedding entertainment for your Big Day, don't sweat it! Chicago is a goldmine of talent. So whether you go with a DJ or wedding band, you're sure to find whatever you're looking for.
Can't get enough wedding advice? Head over to thecelebrationsociety.com to see more, or check out Is a First Look Right For You?