Venue Viewpoint – WAREHOUSE: 109
WAREHOUSE: 109 swung by the blog to discuss everything their amazing family-owned property has to offer to couples looking for a unique venue with the perfect spot to say "I do!".  All photographs by Brittania Drew Photography.
Couples looking to host a wedding in the Chicagoland area have countless options to choose from. What makes WAREHOUSE: 109 so unique?
WAREHOUSE: 109 is a family business with family roots, and it's apparent the moment you enter the space! Our team is made up of sisters Corrine and Cerena, along with their parents Debbie and Clayton; each bringing their own unique strengths to the business. With the design of our event space, we aim to make our guests feel comfortable enough to walk around and explore throughout the evening – checking out the wall of motorcycles, or the vintage Airstream trailer in the courtyard, or grabbing a cocktail at our restored vintage bar. We strive to make each event as fun and as seamless as possible!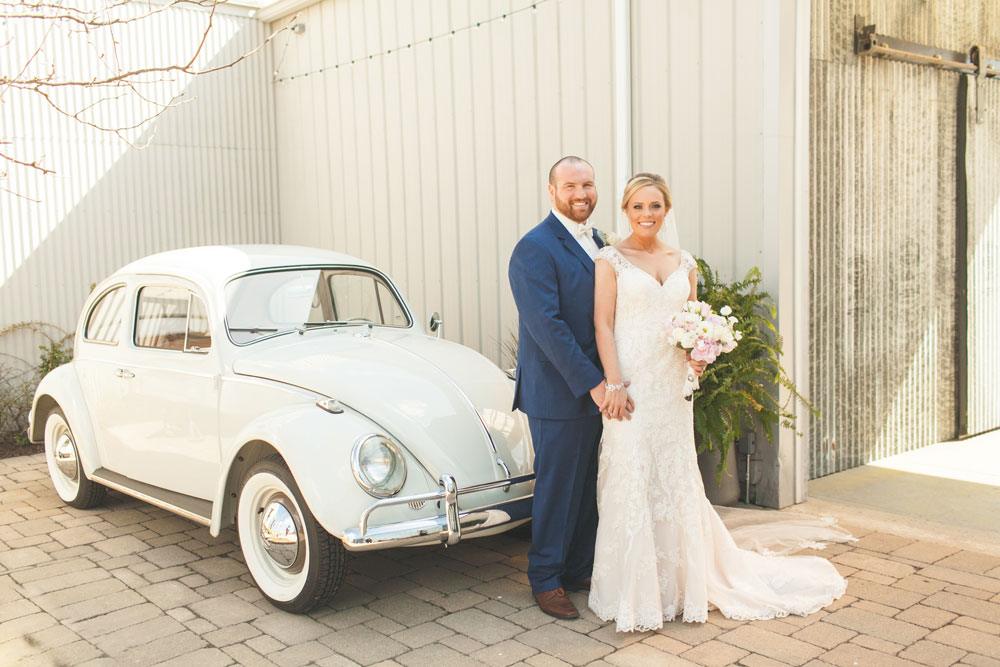 How is WAREHOUSE: 109 adaptable? In other words, what features enable your venue to make each couple happy?
A blank slate warehouse space is the perfect backdrop of all types of events. We have added just enough unique touches to keep it interesting, limiting the amount of "decorating" necessary.  In fact, some of the most successful events use the less-is-more approach and take advantage of the gems we have available – a restored VW Beetle, a Vespa scooter with sidecar, and a vintage Speedster racecar! Even if vintage vehicles are not your thing or more space is needed, we can easily remove them from the space for your event.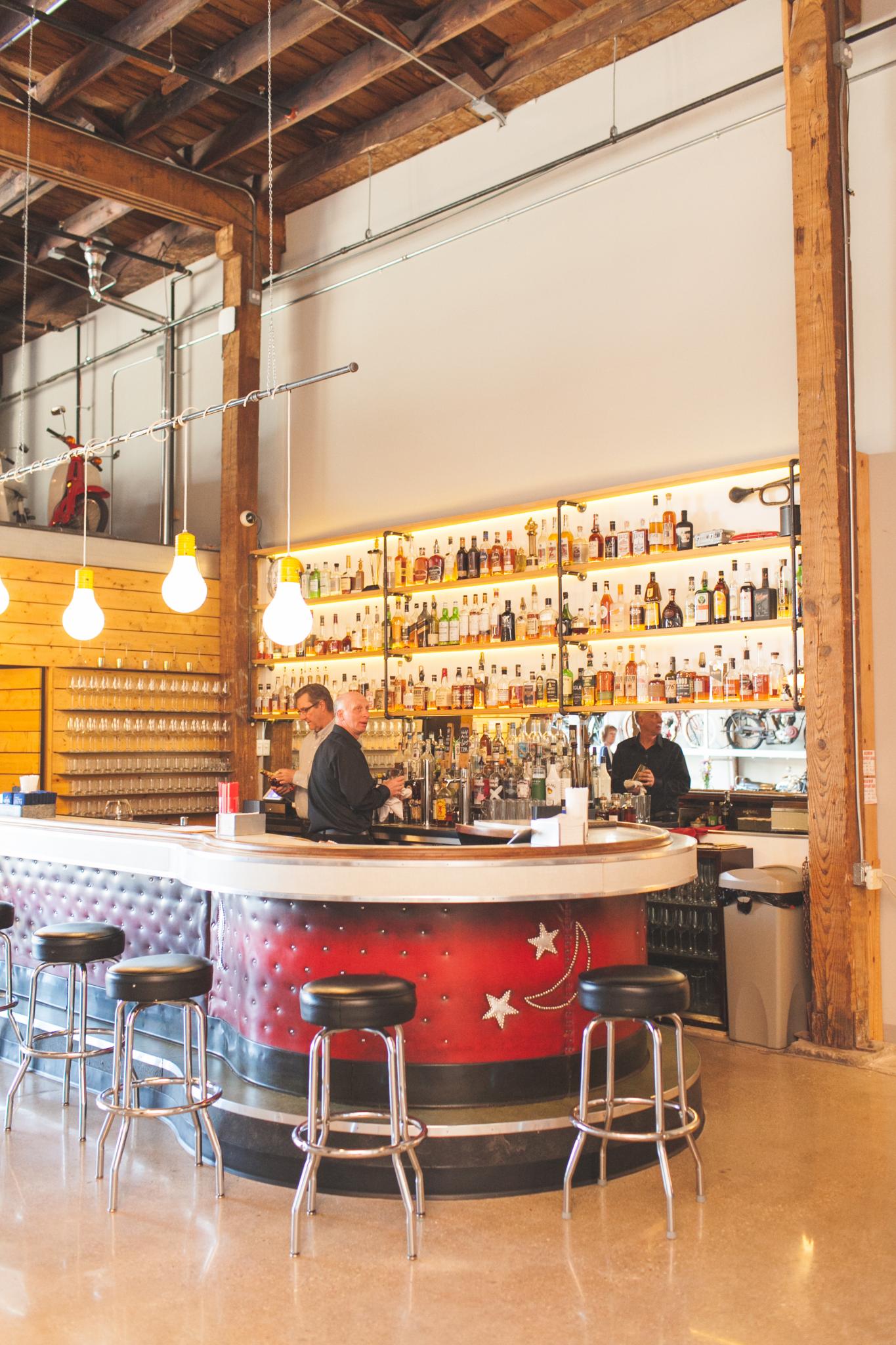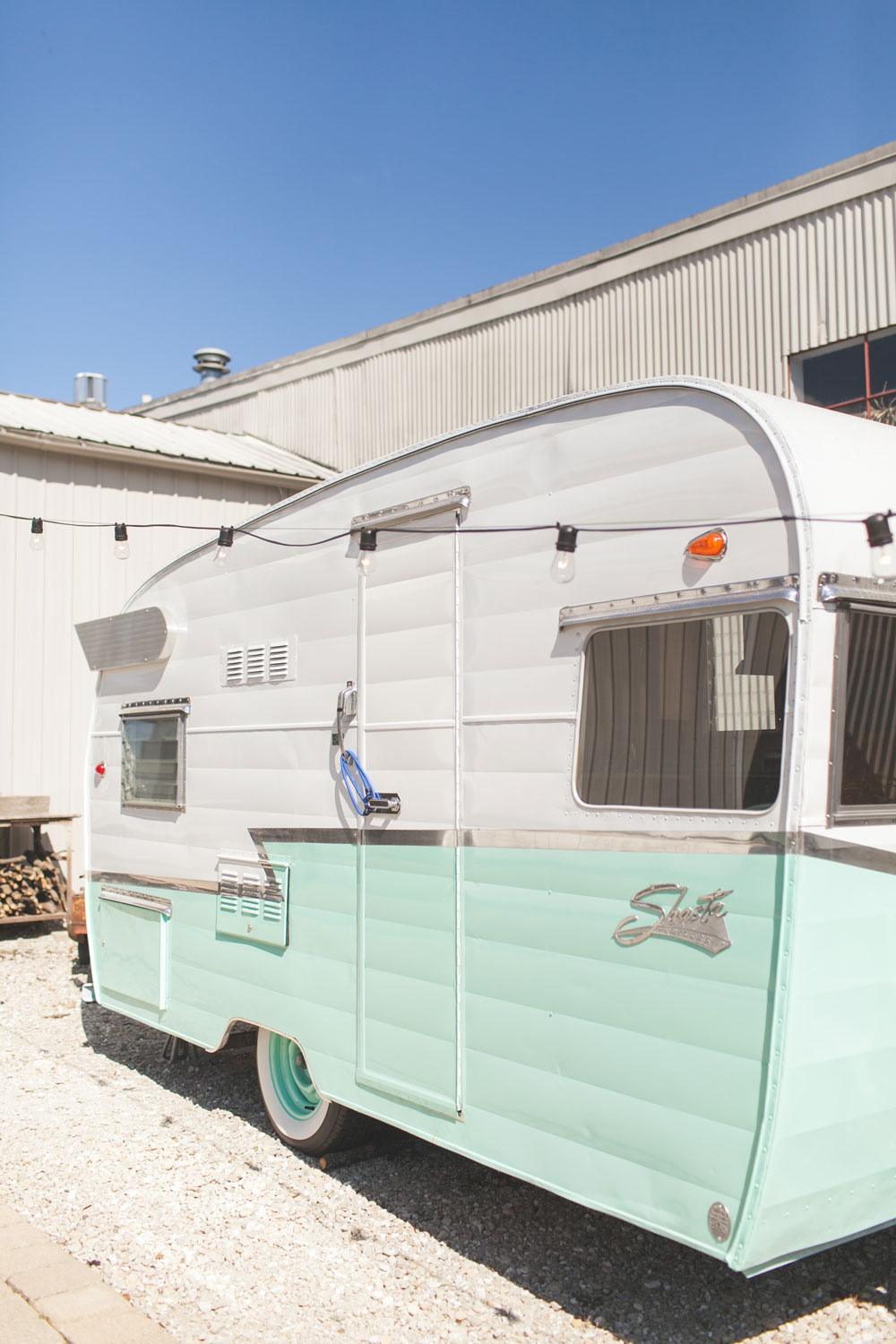 What about the size of events? How does WAREHOUSE: 109 cater to small, intimate weddings vs. big, boisterous ones?
From birthday parties with 50 guests one weekend to weddings with up to 200 guests the next, WAREHOUSE: 109 is flexible enough to accommodate for both large and small events. The main venue consists of a large warehouse space with a vintage bar off to one side, which is connected to an outdoor courtyard space by two huge overhead doors.  For larger weddings, we can take advantage of our living room set up called the "Passion Pit" to create extra seating. Smaller weddings can be equally successful by focusing the tables and seating in the center of the space and incorporating our collection of vehicles and vintage trailers to fill in the gaps.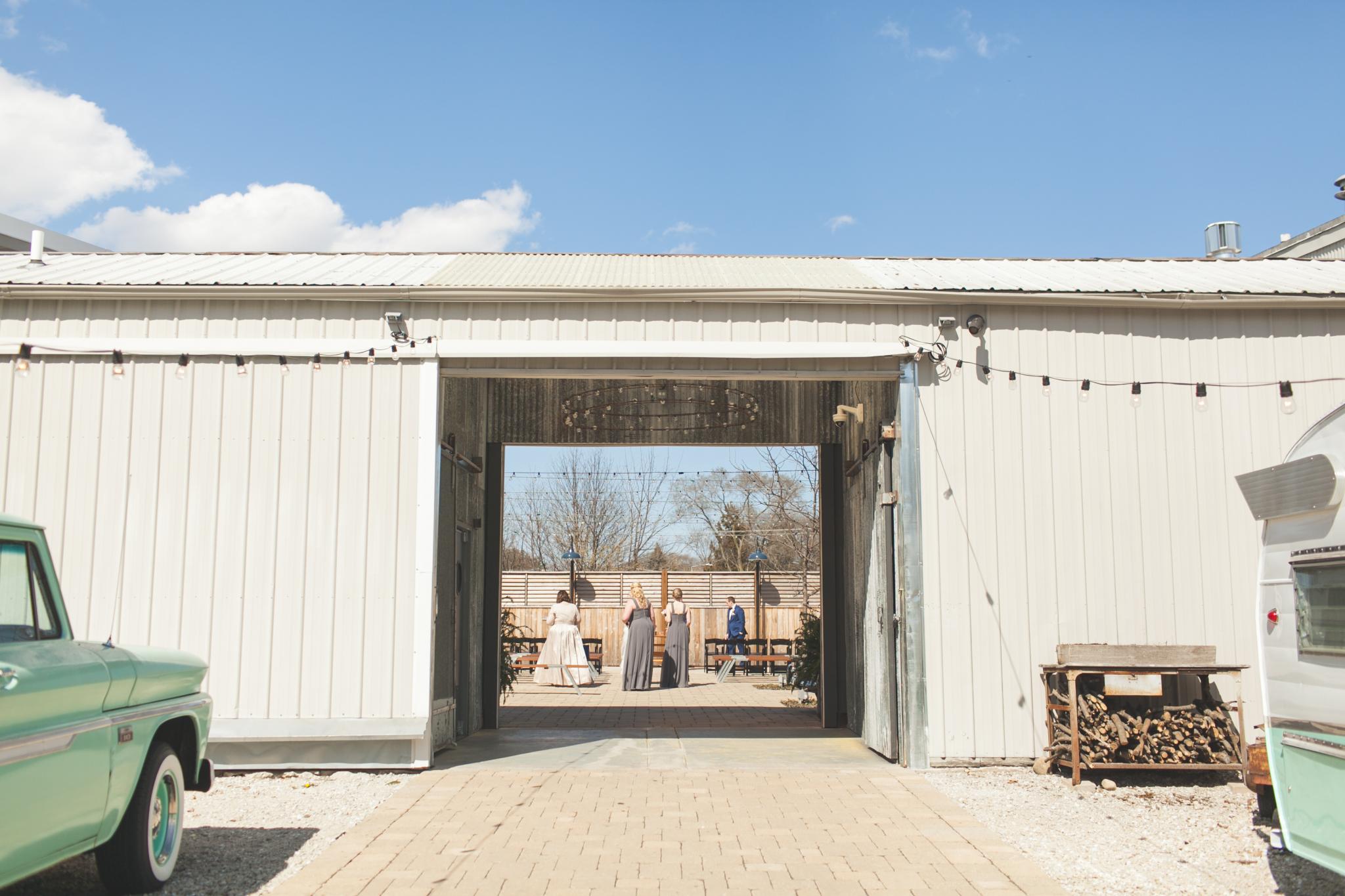 Why does WAREHOUSE: 109 like hosting weddings?
Our family has always been passionate about throwing parties and planning events. We absolutely love seeing people on the happiest days of their lives, and it is truly a joy for us to share in their special days. We pride ourselves on making the venue space as comfortable as possible for all of our guests. We also understand that the small details matter to make a wedding come together, and we are dedicated to helping you along throughout the whole process.
What are your tips for couples who are just starting the wedding planning process, especially those who are still trying to pick a venue?
The best advice we have for couples is to focus on finding a venue and vendors that you know you can trust. Accountability and past successes should take high priority in your search. Knowing you can leave the heavy lifting to a dependable team will make your celebration so much more relaxing and enjoyable. Additionally, you want to choose a location that is suitable to your style, meets your needs, will allow for you and your guests to have a great evening, and will be convenient for people to have a safe drive home. Hosting a wedding in the suburbs has many perks, and convenience is one of the biggest.
WAREHOUSE: 109 provides many unique vignettes for a unique wedding day; including a gallery of antique motorcycles, a vintage bar, and a 1958 Airstream turned into a lounge. For more information, email [email protected].