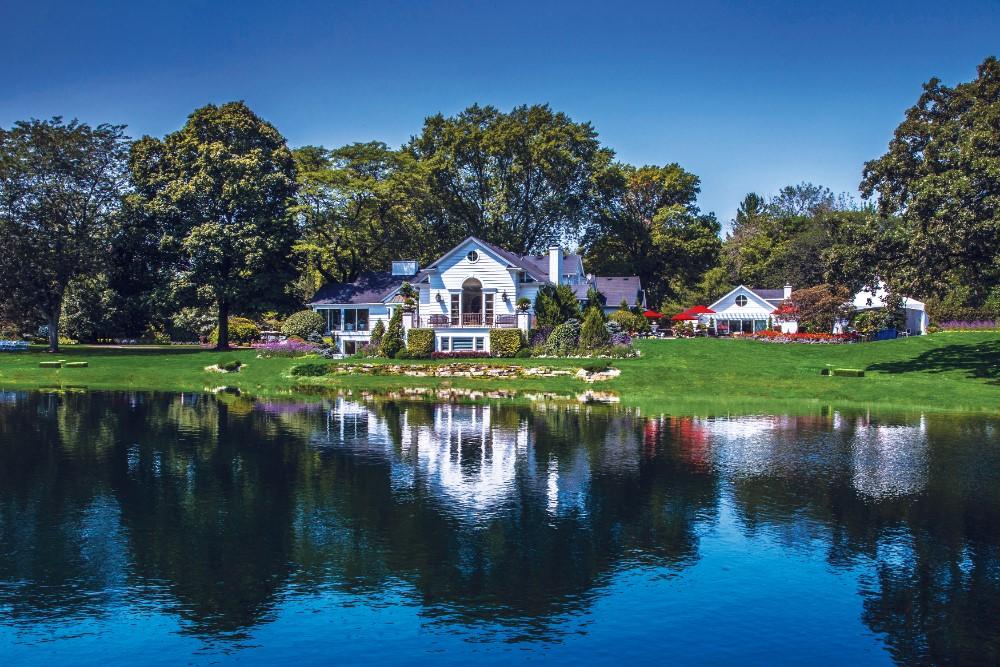 Venue Viewpoint – Wandering Tree Estate
Wandering Tree Estate stopped by ChicagoStyle Weddings to discuss their stunning property nestled away in Chicago's northwest suburbs.
Couples looking to host a wedding in the Chicagoland area have countless options to choose from. What makes Wandering Tree Estate so unique?
The majority of venues in Chicago have only indoor spaces and outdoor spaces in the city are sparse. At Wandering Tree Estate, couples and their guests have exclusive access to 10-acres of award-winning botanical gardens and gorgeous garden model train layouts. Couples love the fact that they have exclusive use of the entire property to complete their vision. The expansive gardens and model train layouts serve as entertainment and create a "wow" factor that is unmatched. Unlike many venues that charge for renting out space for multiple days, Wandering Tree Estate allows couples to use our venue for the entire weekend. This means that couples have exclusive access to the Estate Friday to Sunday for their wedding, ensuring that they will not feel rushed on their Big Day. While couples have the option to use their own vendors, we do provide a list of preferred vendors that we have successfully worked with for previous events.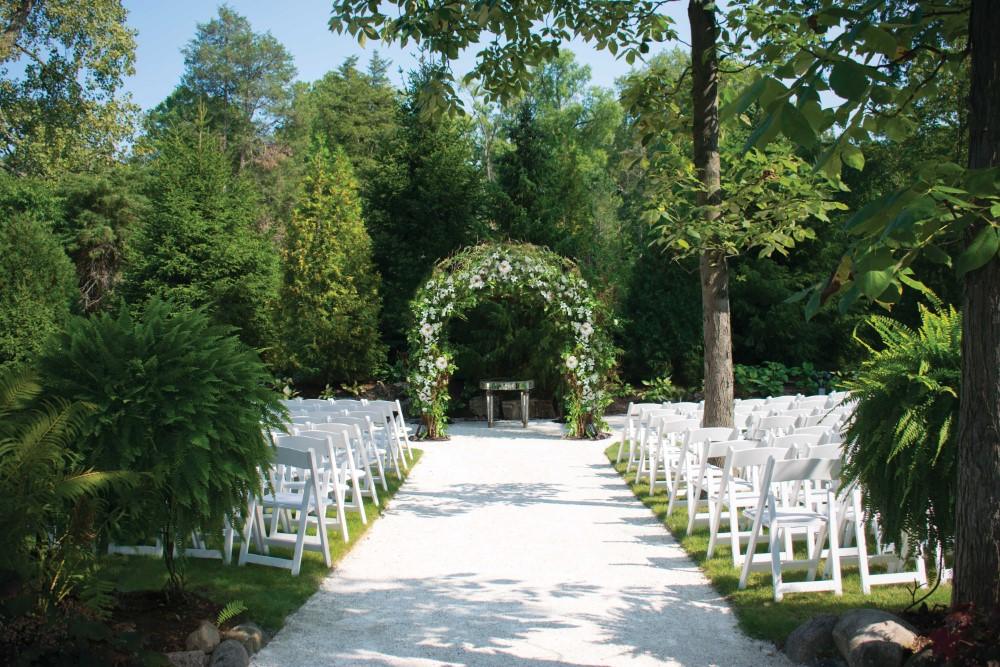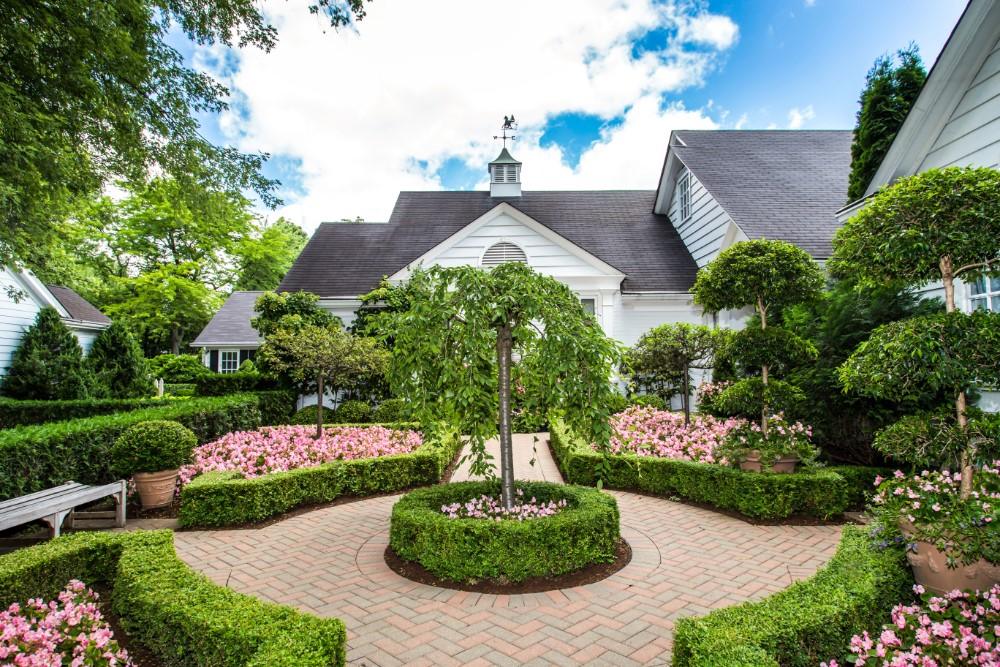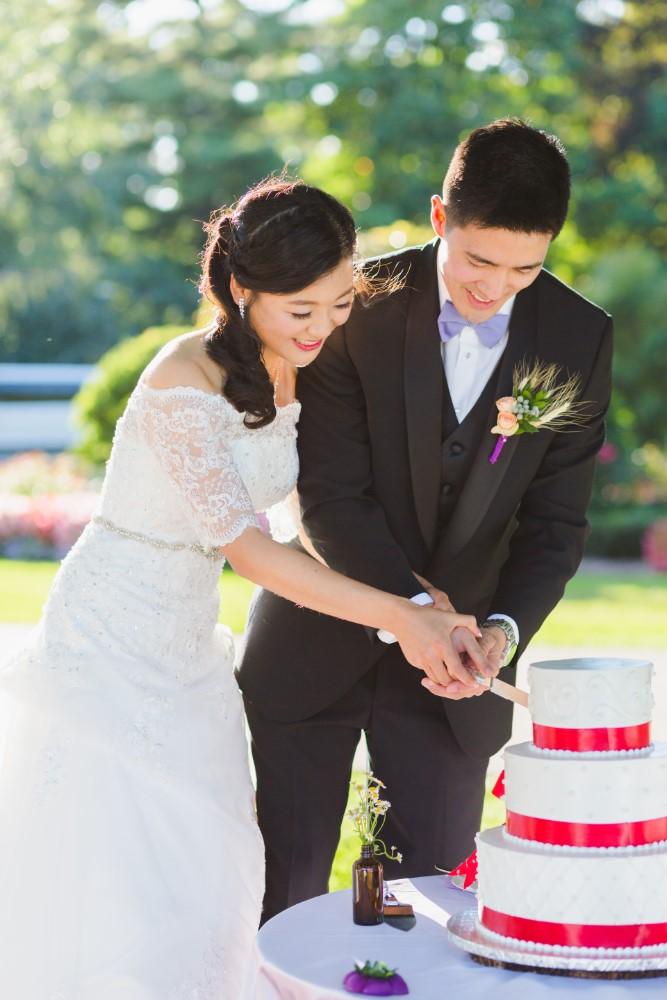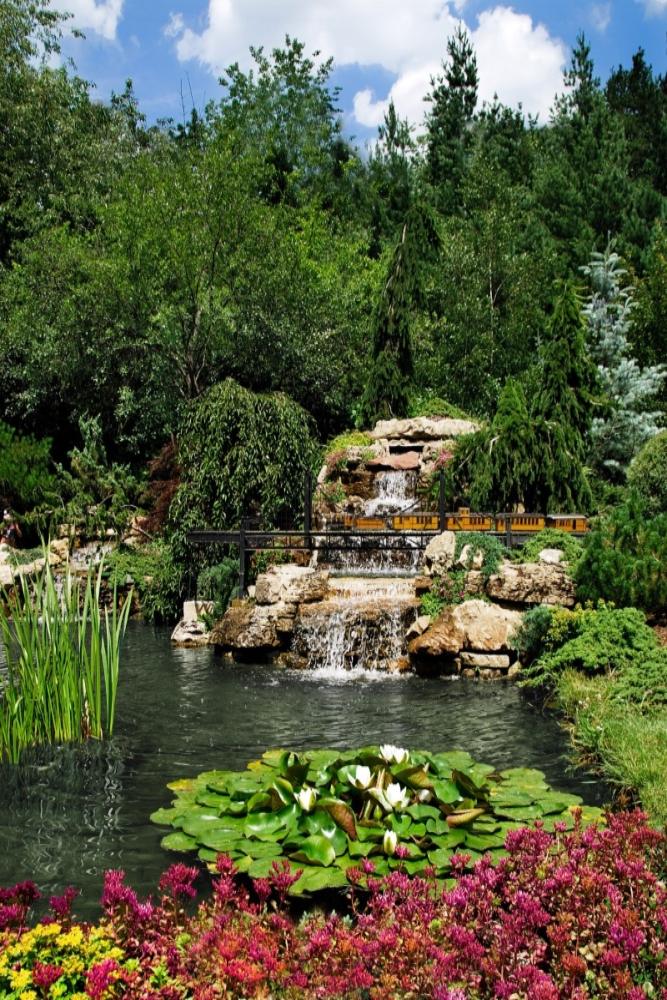 How is Wandering Tree Estate adaptable?
The things that couples love the most about our venue is the ability to customize their wedding 100%.  This really helps couples have complete control over the look and feel of their wedding as well as their budget. At Wandering Tree Estate, no two weddings are the same. Wandering Tree Estate allows a maximum of 275 guests seated or standing. With exclusive access to 10-acres of award-winning gardens, couples and their guests feel comfortable and enjoy the abundance of space on our large property. We allow couples to choose the spaces they wish to use during their wedding. We have a variety of suggestions for popular ceremony and reception locations that cater to both large and smaller, more intimate weddings. For large and small weddings, couples are free to use the entire property as they wish. Wandering Tree Estate is strictly an outdoor venue. Our outdoor spaces include a Japanese garden, rose gardens, herbaceous border gardens, swimming pool gardens, dooryard gardens, the grove, the pleached allee, a gazebo near the lake, and an abundance of lawn space for the ceremony and reception. We allow the bride and her bridesmaids to use the adorable bridal cottage facing the pool and lake for hair and makeup. Our unique indoor space houses the Model Train Museum of The City of Chicago which can be rented.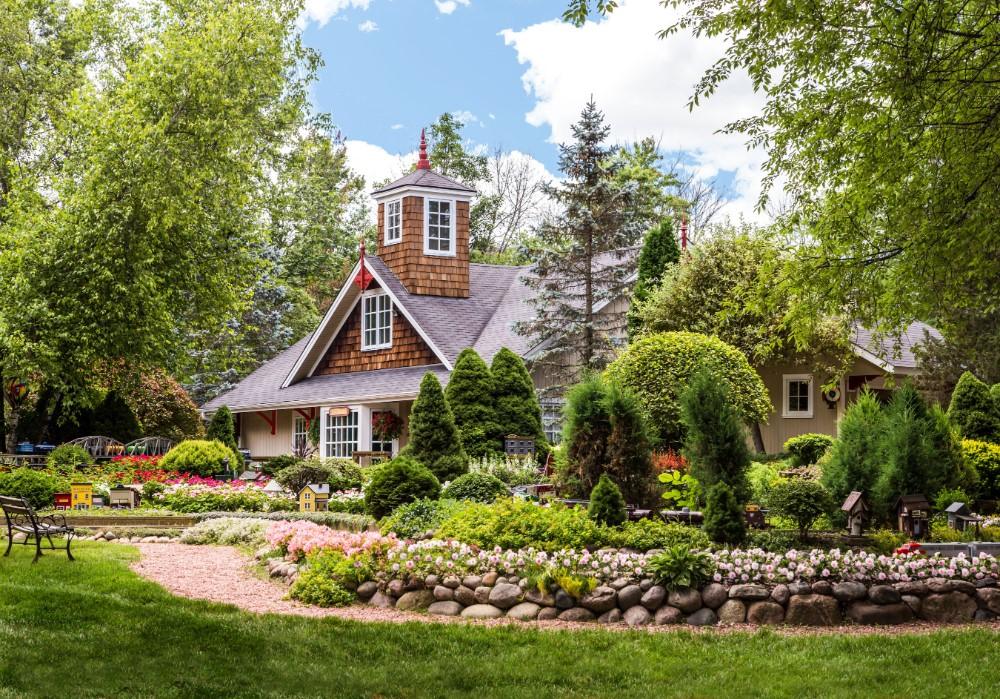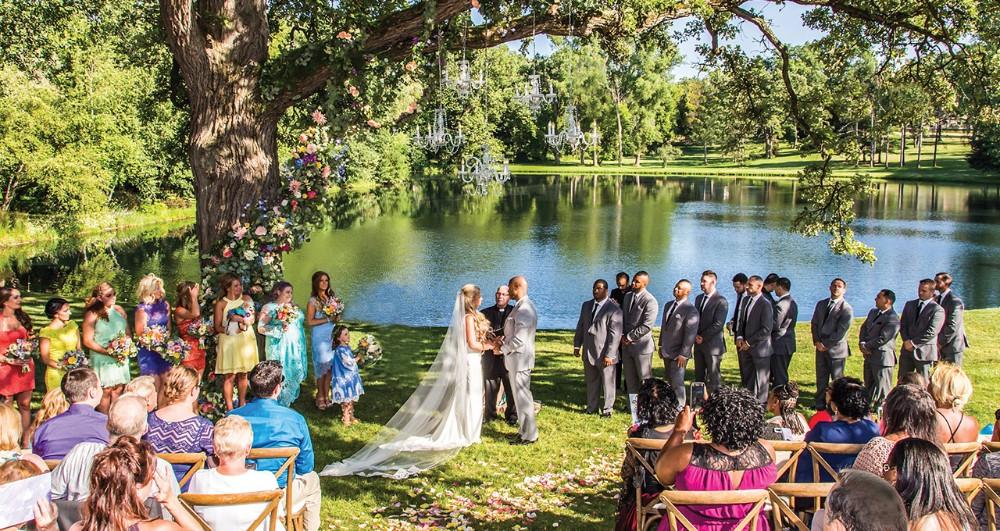 Why does Wandering Tree Estate enjoy hosting weddings?
Elaine, the owner of Wandering Tree Estate, has turned the estate that was once a barren farmland, into a beautiful venue with multiple gardens and unique model train layouts. She wanted people to be able to enjoy her property just as much as she has been able to, so she began opening up the estate for weddings, corporate events, and garden tours. We have been in business for over 45 years. It's an amazing feeling of accomplishment knowing that we are helping couples make their dreams come true.
What are your tips for couples who are just starting the wedding planning process, especially those who are still trying to pick a venue?
Ask as many questions as you can. Not all venues work the same way, especially Wandering Tree Estate. It's our job to make sure that you understand the process of renting the Estate from start to finish, what is included, the complete cost, etc. Make a list of the pros and cons of every venue you are looking at. This will make it easier for you to choose the best venue. Don't hesitate to call the venue you are interested in. If you call the venue you will get answers right away, rather than having to wait for an email reply (if you've ever received an automated reply you know how frustrating this can be). We love to answer questions and help couples feel confident in the planning process for their big day. Once you book your venue, don't forget to book hotel rooms for your guests! (It costs nothing for the couple and ensures that the guests will have a place to stay after your wedding).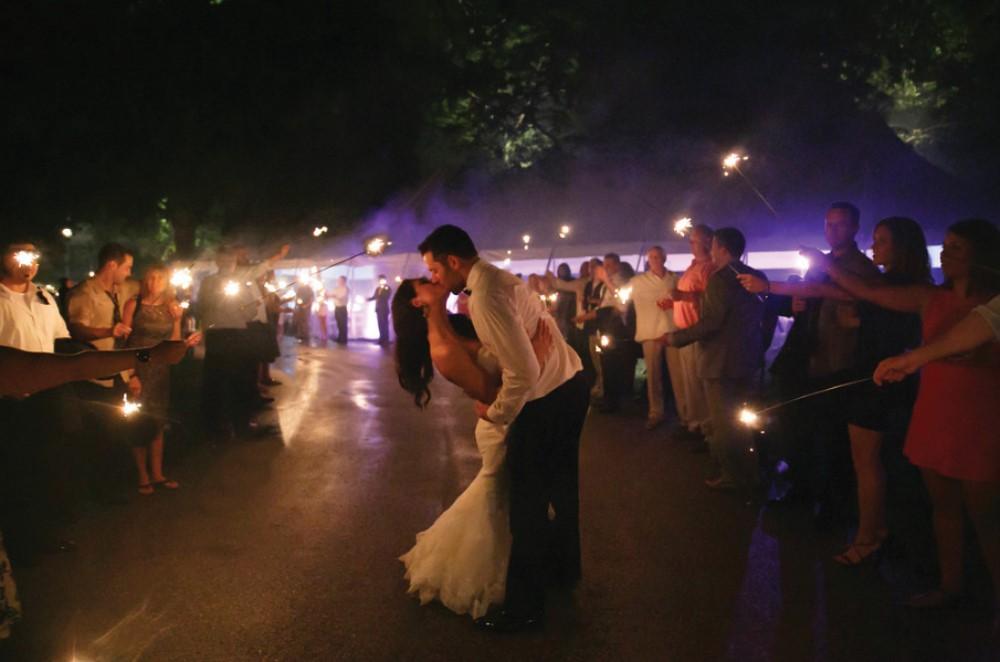 Wandering Tree Estate is home to ten acres of stunning landscaped gardens, a four-acre lake, and an internationally recognized garden railway and museum. Located in Chicago's suburb of North Barrington, Illinois, Wandering Tree Estate is easily accessible for all residents of the Chicagoland area. For more information, contact Wandering Tree Estate at [email protected]