Jo and Rachael from Entertainment Cruises stopped by to give us the scoop on why weddings on the water simply can't be beat.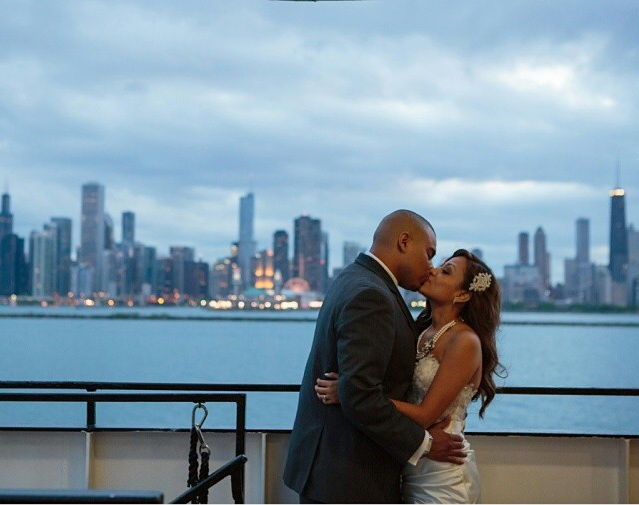 What makes an Entertainment Cruises wedding  unique and unforgettable?
 One of the first features that really separates us from other Chicago wedding venues  is our unique perspective from the water and the stunning skyline views. There's truly no other location that showcases this beautiful city quite like we can. We're also a one-stop wedding shop; we offer everything from food and drinks to entertainment and décor, and we have strong relationships with Chicago's top wedding vendors. In addition to assisting with their vendor needs, every couple that ties the knot aboard one of our vessels works directly with an account manager as well as a dedicated wedding coordinator who ensures every detail is tended to. Our managers are experts on our different vessels and have the experience to make sure every wedding goes off without a hitch. The final thing that makes us stand out is that we're an on-water venue. There's nothing quite as memorable as getting married on a yacht!
How does Entertainment Cruises work with vendors like floral and décor?
Our in-house wedding coordinators will work with any outside vendors that a couple chooses to use. We offer all of our couples a sizable list of preferred vendors- some of the best in the city- that we work with on a regular basis and have great relationships with. Because we work with these vendors consistently, they understand our vessels, our processes and offer us exclusive pricing, making all details and coordination seamless and worry-free. Our coordinators handle all planning, ordering and delivery logistics with vendors, which takes an immense amount of stress off of the couple so they can fully focus on enjoying the day.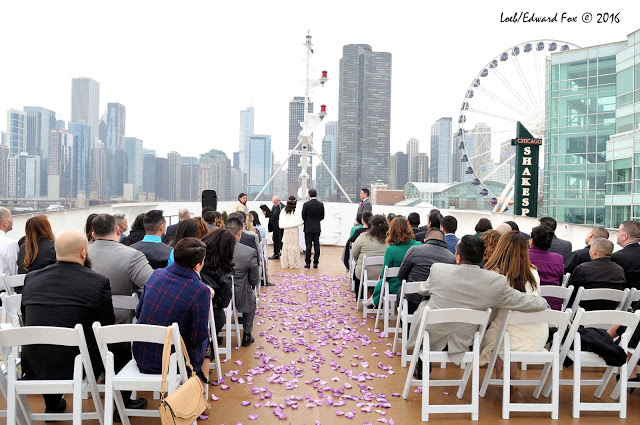 What about the size of events? How can Entertainment Cruises cater to small, intimate weddings vs. big, boisterous ones? 
Most people might be surprised to discover that we can accommodate both large and small weddings. Whether a couple has invited 20 guests or 350, we can find the perfect space to accommodate your celebration. With a variety of spaces and decks across our four yachts, there's something to suit many different types of capacity needs. A two-tiered deck on Spirit of Chicago might be perfect for a large wedding group that's looking to mix, mingle and dance all night long, while our Amethyst deck aboard Odyssey is best-suited for a more intimate wedding or vow renewal.
Does Entertainment Cruises cater weddings? Are couples allowed to use outside caterers?
All of the food served during our weddings is prepared fresh on board the day of the wedding. Our menus are all curated by our executive chef, and are updated every season to keep them current and exciting. We have a range of dining packages, some that include the cake and some that do not. If couples prefer to arrange for a cake from an outside vendor, we just ask that it comes from a certified bakery. While we can accommodate outside caterers, most couples don't see the need as we offer a variety of food options to suit the couple and any special dietary needs.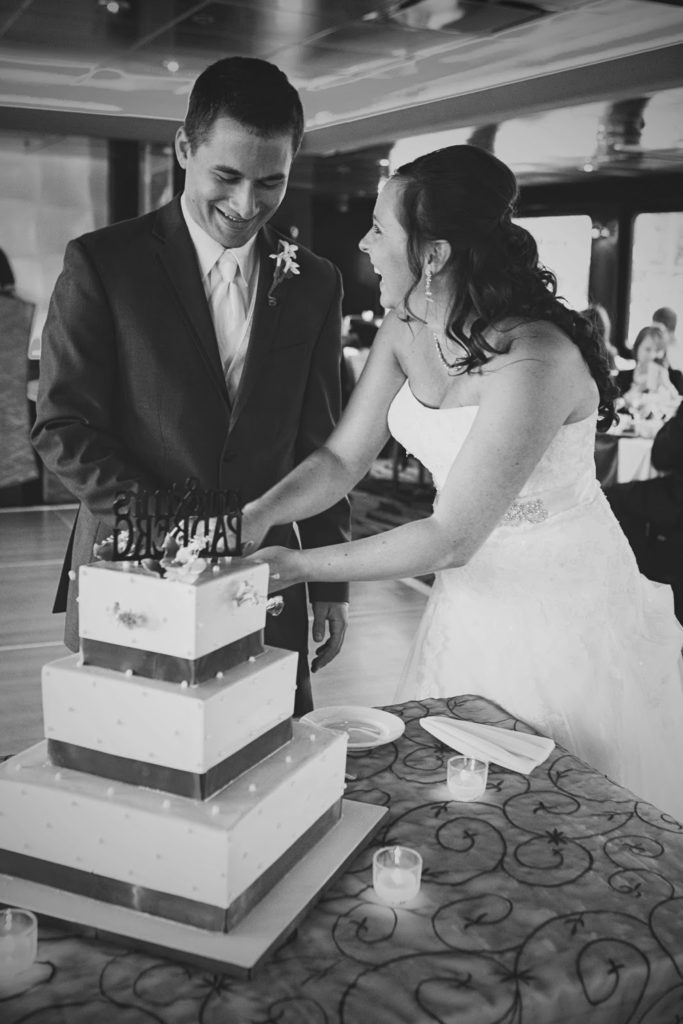 How does Entertainment Cruises adapt to fit each couple's different needs?
 Because we have four very unique boats, we're able to help couples find the cruise that best suits their wedding needs. Each boat has a different look and feel, and this allows us to match couples to the boat that best embodies the atmosphere they're looking for on their special day. We're also super customizable- we have a wide range of bar packages, menus, and décor and entertainment options. Our private yacht, Chicago Elite, is the most adaptable venue in our portfolio. The entire boat can be chartered for the wedding, which gives couples the ability to personalize the yacht for their big day. Our vessels offer an endless variety of both casual and elegant cruises, with options such as Lunch, Brunch, Cocktail, Dinner and Fireworks Cruises.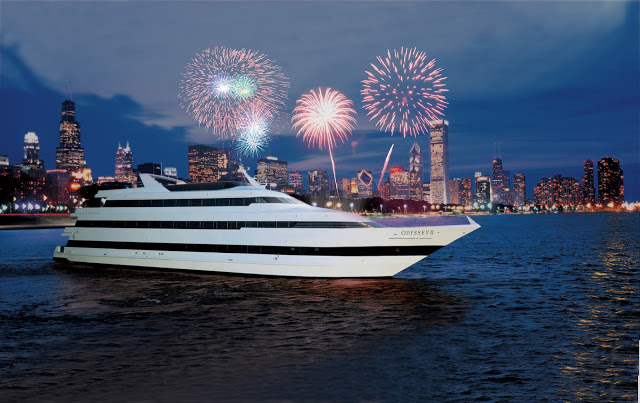 Why does Entertainment Cruises like doing weddings?
Our mission is to create unforgettable memories on the water for our guests. There's truly nothing better than helping a couple, from start to finish, plan one of the most special days of their lives. We love being a part of the start of their forever. It's also so rewarding to see so many couples return on their first anniversary for a complimentary cruise aboard the vessel where they celebrated their love.
What are your tips for couples in the market for wedding venues?
Searching for your perfect venue can be a daunting task, but do your best to find the venue that suits all of your needs. Choose a venue that suits both you and your significant other, and that will allow you to have a stress-free, unforgettable wedding day!
To find out more about Entertainment Cruises beautiful boats and wedding options, check out the ships' websites: