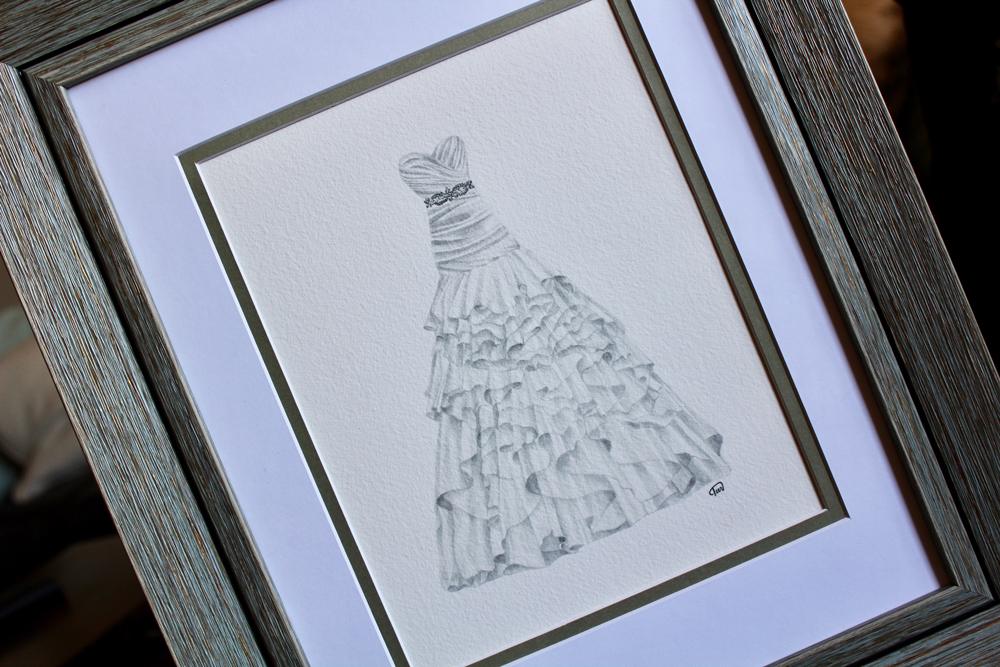 Vendor Viewpoint: Brushing Bride
Brushing Bride creates timeless works of art that make the perfect present for any bride. Krystina Faillace, owner of the creative gown preservation company, swung by the blog to discuss everything her incredible business has to offer. All images supplied by Krystina Faillace. 
What inspired you to start Brushing Bride?
My best friend was getting married, and as her Maid of Honor I wanted to do something special besides throw a killer bachelorette party. When we were younger I would draw pictures and gift them to her on special occasions. I thought it would be a cute idea to draw something for her wedding, and her gown seemed like the perfect subject. It was extremely unique, and, like most brides, she was in love with it. I joked with her about the money she was spending on a dress she would only wear once then put away in her closet. I framed the illustration and gave it to her on her wedding day. Afterwards, seven of her twelve bridesmaids asked to place a custom order, and, thus, Brushing Bride was born!
Do you attend the wedding and draw the gown live, or does your rendering take place sometime before or after the actual wedding day based on a photo of the gown?
Since the illustrations are given mostly as gifts to the bride and groom, the drawing takes place either before or after the wedding day, not during the actual ceremony or reception. I only need a few high-quality images to create a custom piece. These images can be from the bride's dress fitting, the designer webpage, or the actual wedding. Prior to the wedding, most requests come from bridesmaids looking to gift something a little more personal than luggage or a Vitamix. The mother-of-the-bride (or groom) often gifts an illustration on the wedding day when the bride is getting her hair and makeup done. An increasingly popular gift; however, has been from the groom to the bride on their 1st wedding anniversary. Brushing Bride offers a unique, personal and sentimental spin on this tradition.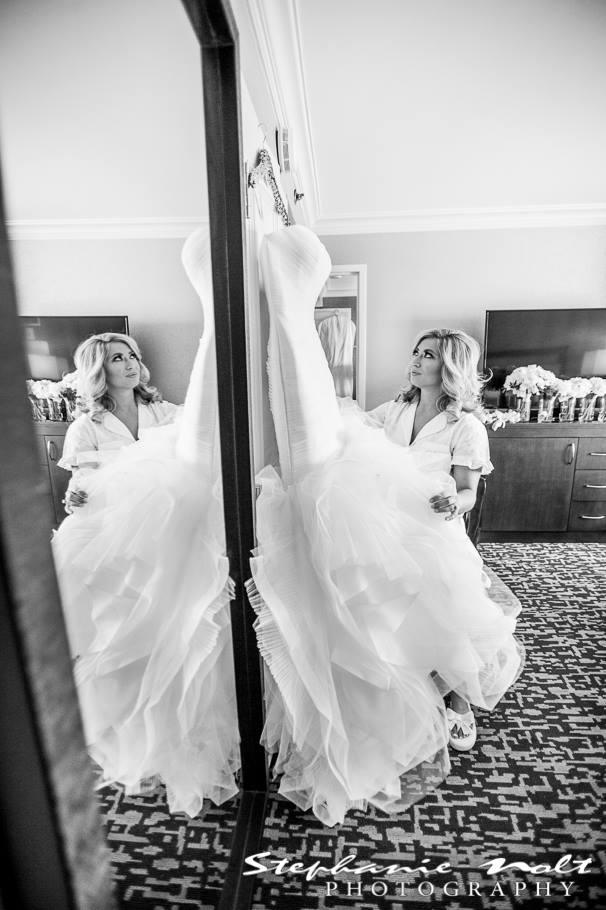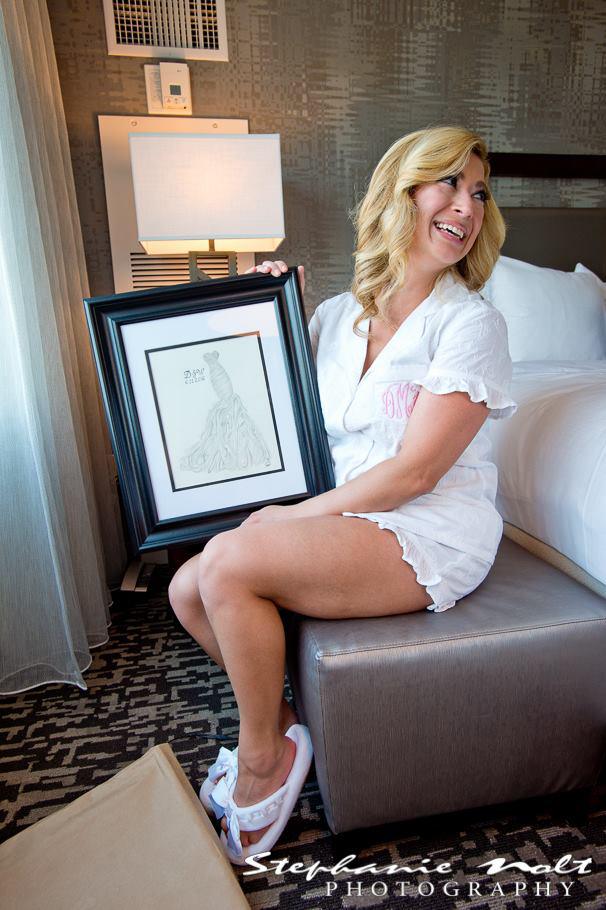 Do you only draw gowns, or are you able to draw groom attire as well?
Short answer: yes! I want the artwork I create to be something special and unique to each person receiving it so most of my offerings are a-la-carte. I offer three standard views – a single front view of the gown, a front and back view of the gown, or a couple view, which could include the groom's attire as well. I offer variations on these standard packages, which could include colored accent pieces, bouquets, shoes, etc. In addition to the illustration, I offer add-on options of monogramming and framing. I have also started to offer architectural pieces as an option, which includes the location of the ceremony or reception. Unlike the gown drawings, which are done in graphite pencil, the venues are done using watercolor and ink.
Do you get inspiration from any other artists/fashion designers?
Of course! I have a slight obsession with Roy Lichtenstein's work. Paul Phillipe Cret, a French architect, designed several of my favorite landmarks in my hometown of Philadelphia. As far as designers, I really love the classics – Hermes, Yves Saint Laurent, Chanel, Dior. Basically, anything that Grace Kelly has let touch her body. At the moment, my favorite bridal gown designers are Milla Nova, Oksana Mukha, Reem Acra,  Pronovias, and Monique Lhuillier.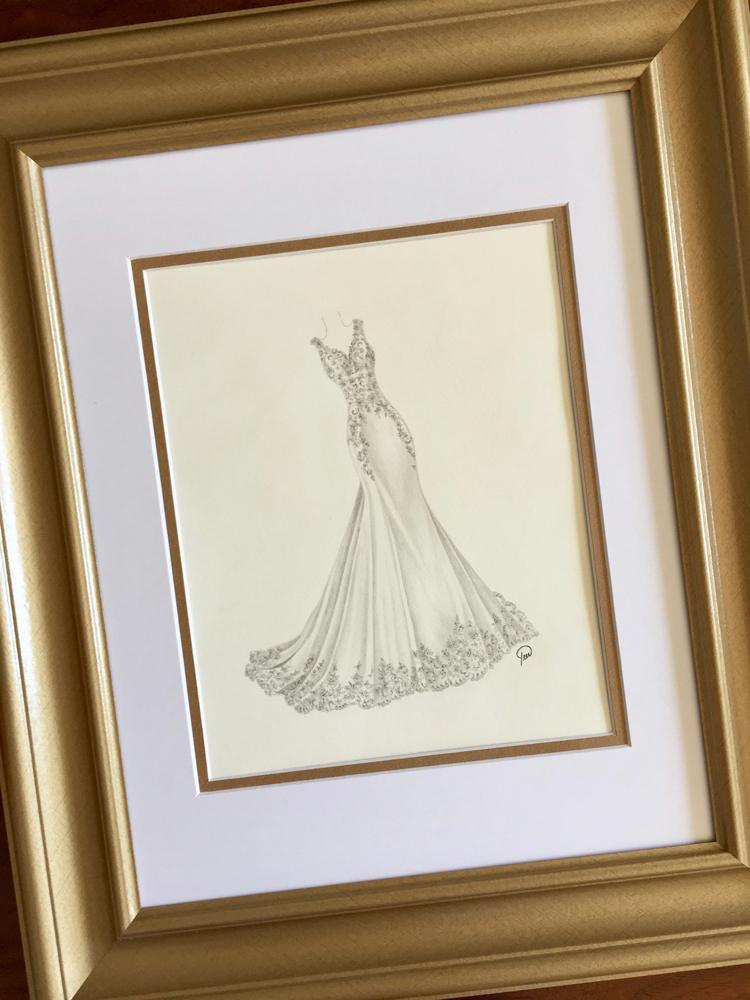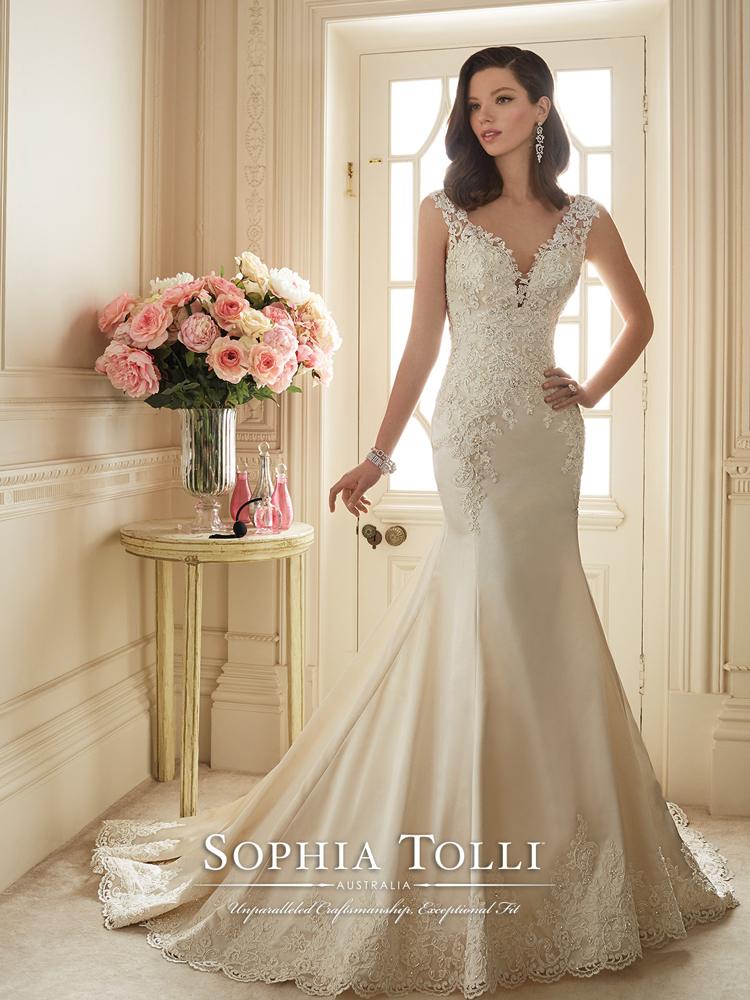 What is your favorite part about doing what you do?
Not to sound too cheesy, but if you think about it this business is essentially built entirely on love. Brushing Bride wouldn't exist without the love between a couple, their friends and family, my love for drawing, and the love given back by all the people whose have supported me. It's pretty cool.
Are you surprised by your success and where you are today?
What I am most surprised by is the support. I have had so many people from the past and present reach out offering me their congratulations, their ideas and even their help. I have caught up on old friendships and created new ones. It's always nice to have people surrounding you that lift you up.
Find Brushing Bride on Instagram, Twitter, Facebook! For more information, email Krystina at [email protected]