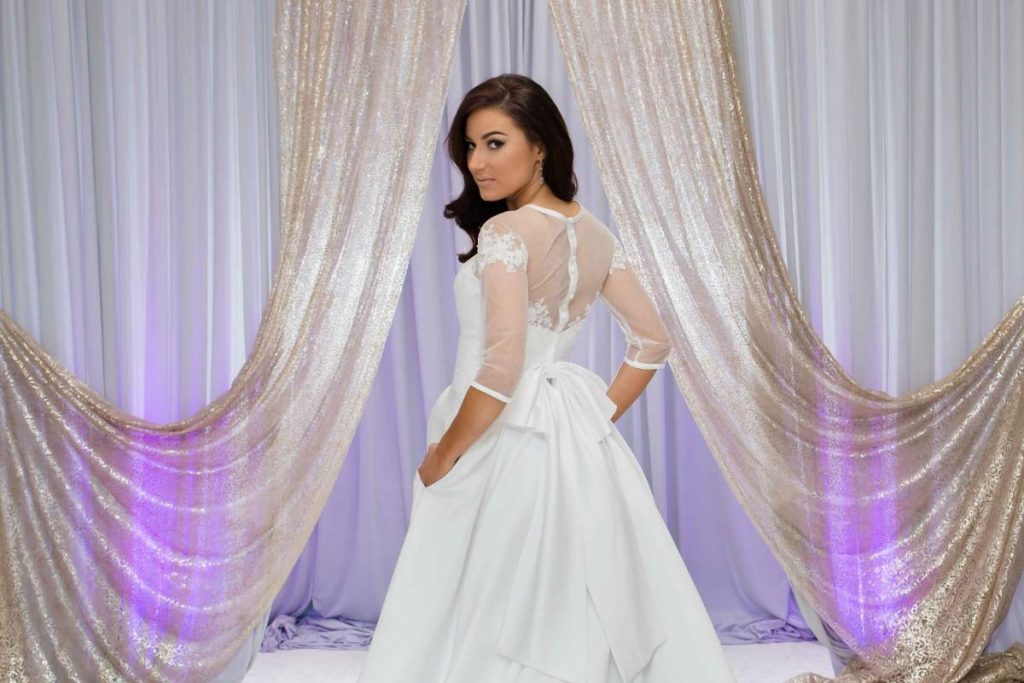 Vendor Spotlight – Alesia C. Studio-Boutique in Buffalo Grove
Alesia Chaika, owner of Alesia C. Studio-Boutique, swung by the blog to introduce her new one-of-a-kind bridal gown collection and the incredible personalized services offered within her shop. All images supplied by Alesia C. Studio-Boutique.
How long has Alesia C. Studio-Boutique been open and where is it located?
Our boutique has been serving brides, grooms, and wedding guests alike since 2012 and we're conveniently located on 80 W. Dundee Rd. in Buffalo Grove, IL. 60089.
How do you cater to the bride to help her find her perfect gown?
We understand every bride has their own beautifully unique style. So to completely satisfy each bride's desired look, taste, and wedding theme, we've designed and curated more than 100 bridal gowns in our new one-of-a-kind bridal collection. These styles include everything from bohemian and romantic silhouettes to sleek, modern dresses and classic gowns. This collection not only offers brides a variety of unique styles and sizes, but it also gives them the opportunity to customize and change details of their gown with a wide selection of fabrics, necklines, skirt shapes, colors, prints, beading, and even have their wedding date or significant other's initials sewn into the lining of their special gown.
How early should brides start looking for their perfect gown?
We  suggest that brides start  searching for their dress at least six months before the wedding date.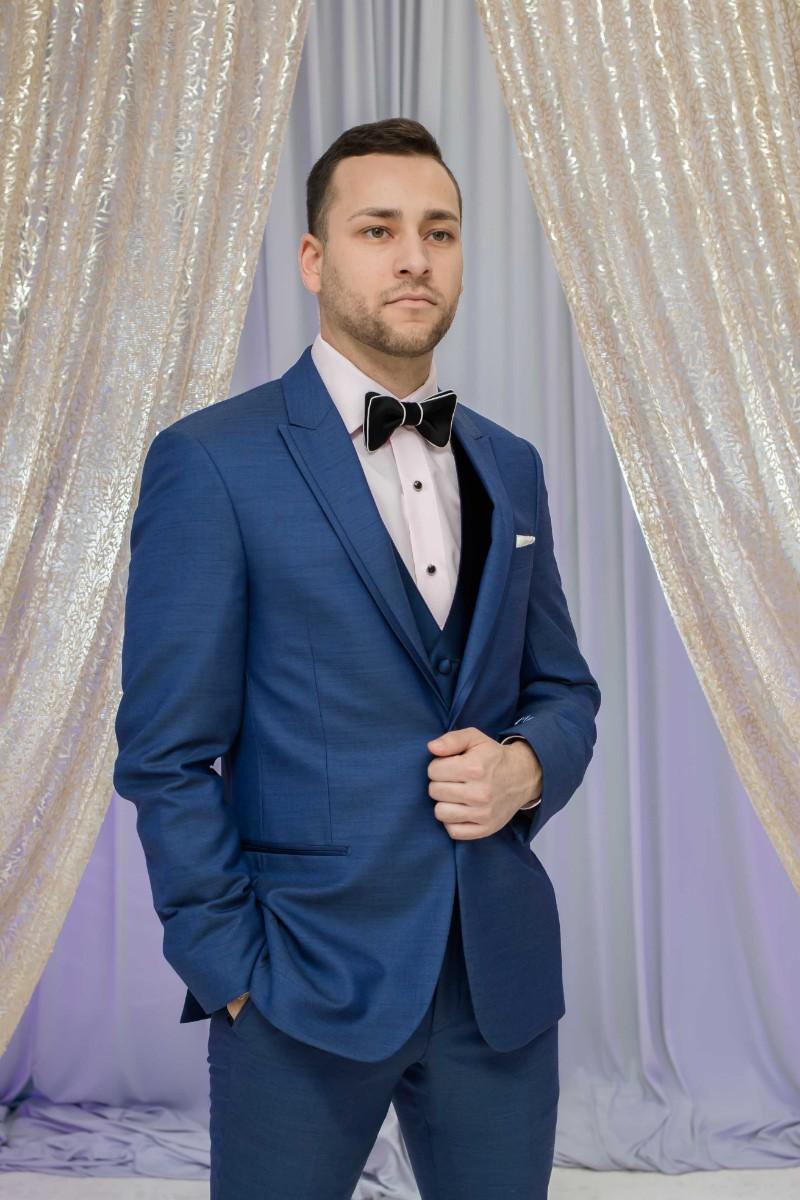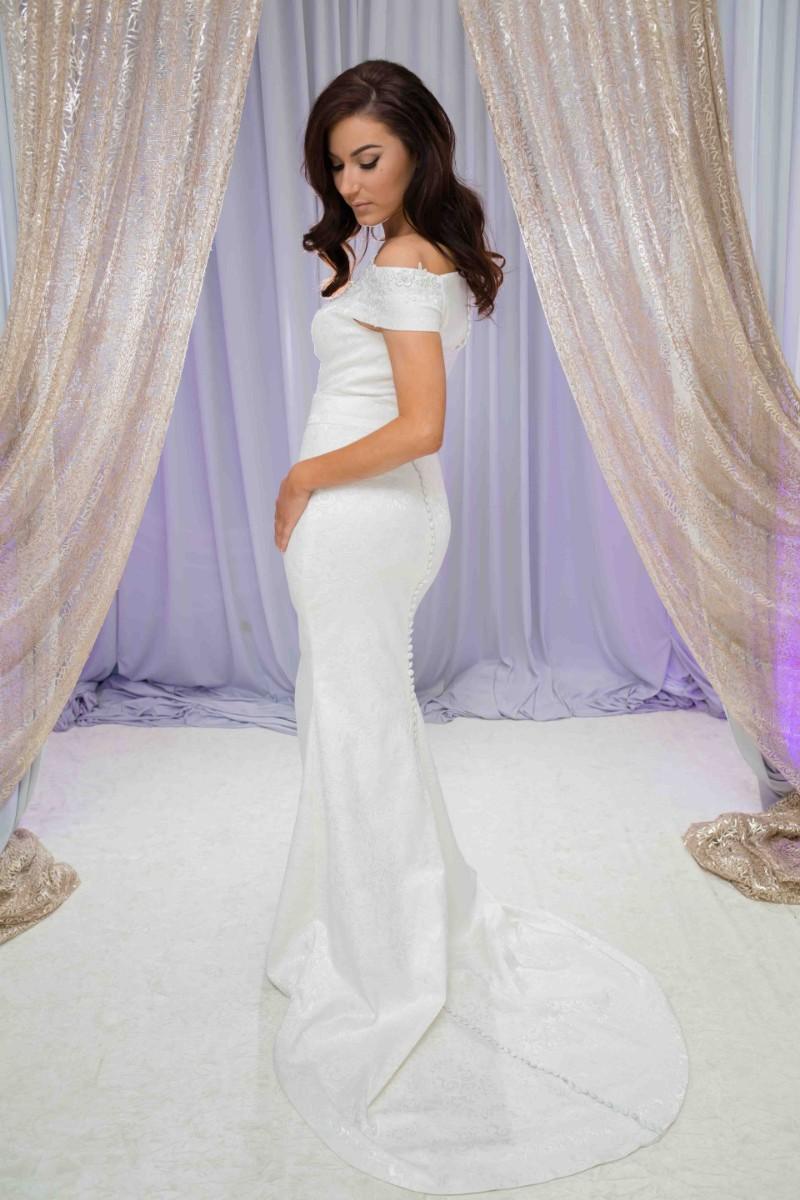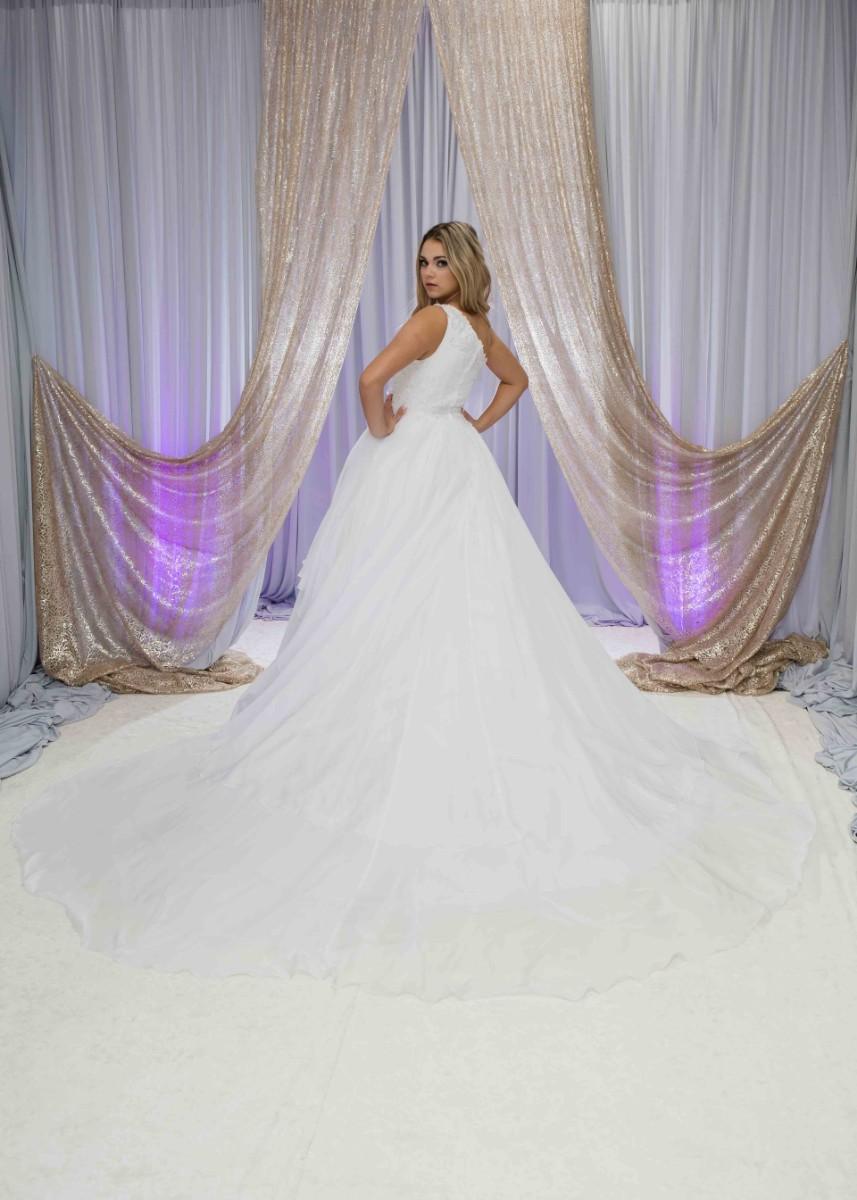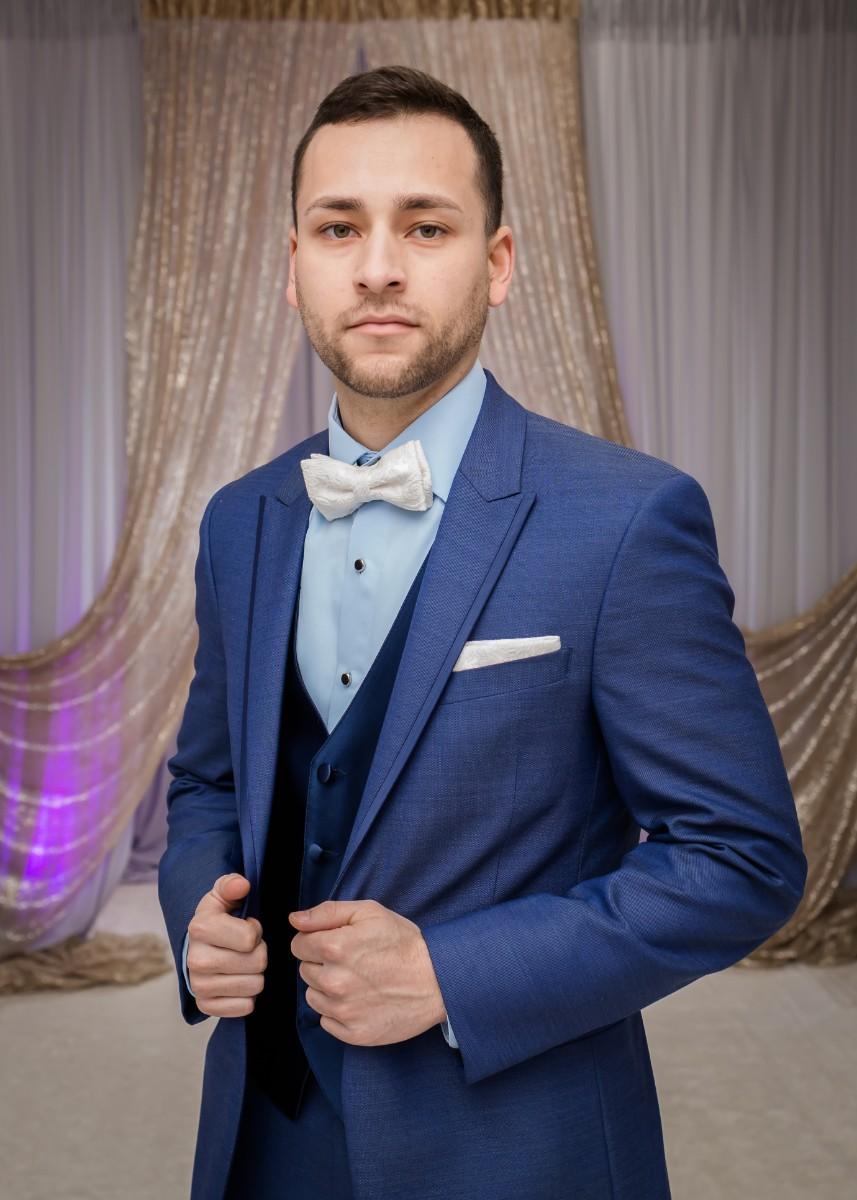 How long does it take for the gown to arrive?
Our gowns take four to eight weeks to arrive at our studio. This allows for complete customization and finalizing any last details to ensure every bride's gown is perfectly crafted and made to her specifications.
Do you carry other wedding essentials as well?
We carry an abundance of bridal accessories, from couture veils and shrugs to bridal furs and robes. We also offer stunning handmade headbands embellished with Swarovski crystals for that extra bit of sparkle for the big day. Alesia C. Studio-Boutique doesn't forget about the bridesmaids or mothers either! Brides and their party have their choice of 150 colors for their elegant bridesmaid dresses and sophisticated gowns for their mothers – all with completely free alterations.
Do you offer anything for the groom and his men at the Boutique?
Our boutique offers custom bow ties, neckties, and pocket squares with unique colors to perfectly match the wedding's color scheme. We also custom design and tailor suits and offer rentals for the men. Plus, with every five paid rentals, grooms can get one complimentary suit or tuxedo!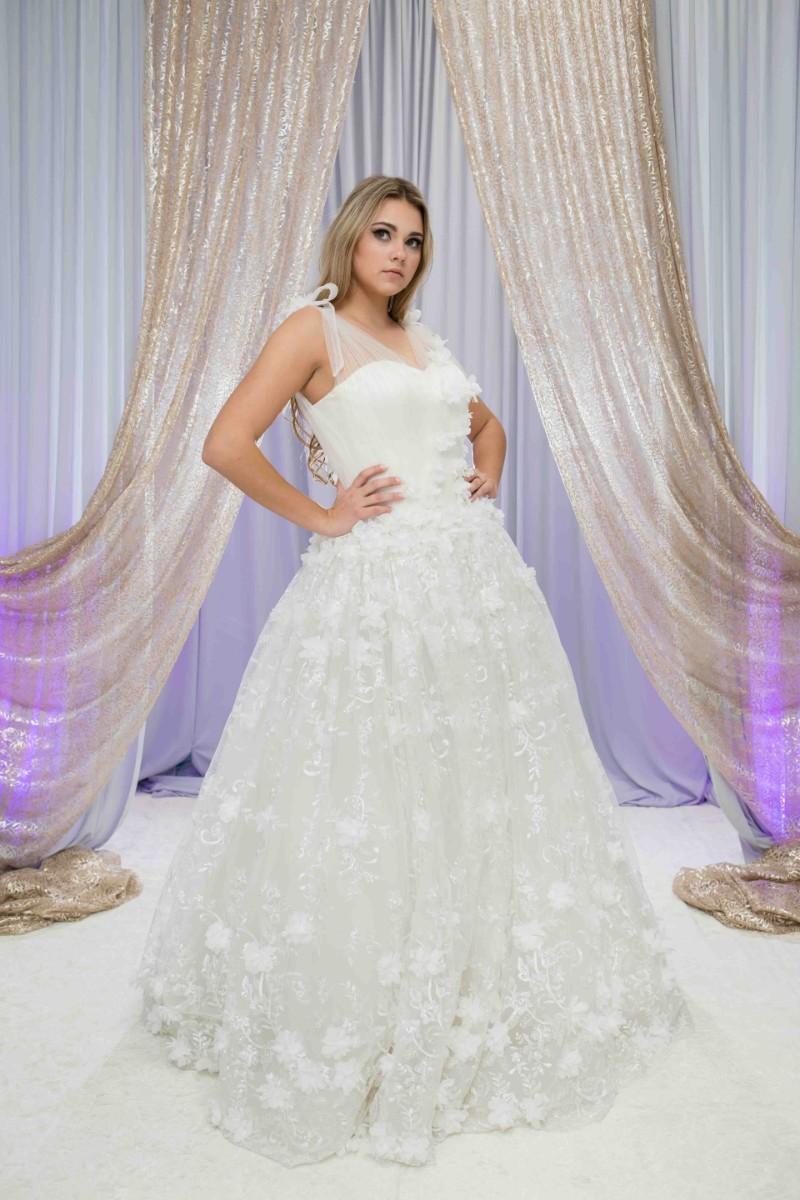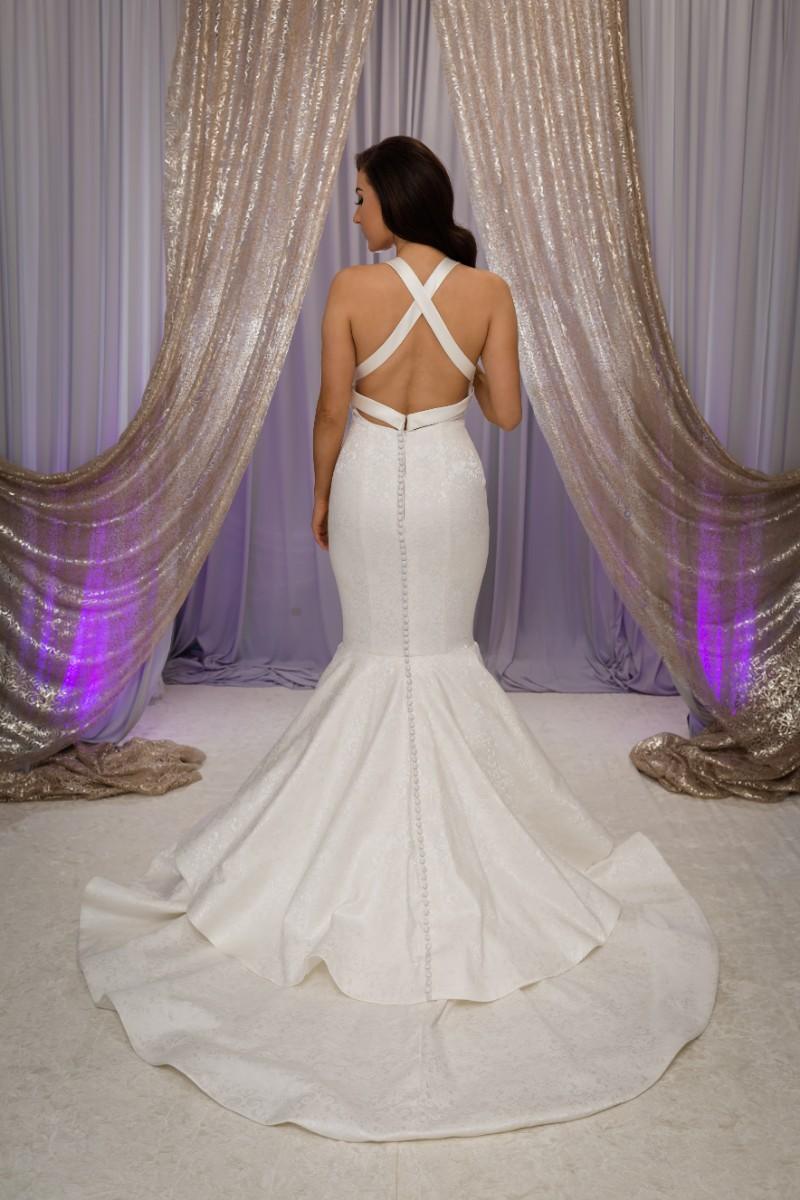 Cant get enough wedding vendor inspiration? Head over to thecelebrationsociety.com,  or check out Venue Viewpoint: Abbey Farms!