Guest post by  Beau Buttacavoli, Director of Catering at Warwick Allerton Hotel Chicago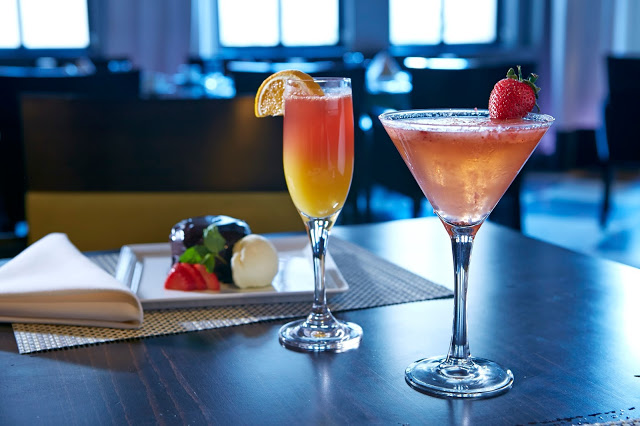 The signature cocktail offered to your wedding guests is a fantastic yet simple way to showcase your personality as a couple. Don't get bogged down by what you think this beverage should be — instead, take a look at what you both enjoy and think of who you can share it with those you love.
Showcase Local Breweries Craft beer is having a major moment, replacing basic cans with artfully designed bottles full of creative brews. Half Acre, Metropolitan and Revolution are a few of Chicago's larger breweries, while uber local shops like Marz Community Brewing will guarantee a new flavor for your guests.
Embrace the Tiki Trend You don't need a beach wedding to present your guests with a refreshing tiki-inspired cocktail. Retro classics like the rum-based Bahama Mama can be served in chilled glasses during an outdoor cocktail hour, while modern concoctions featuring muddled fruit and gin look beautiful in vintage champagne saucers.
Share Your Caffeine Addiction Not all signature drinks have to be alcohol-based. If nothing hits the spot better than a simple cup of Bow Truss or Dark Matter coffee, think of serving some with your wedding cake. Bonus points if you pick flavors that complement one another.
When in doubt, ask your venue's bartenders for suggestions. Nobody knows more about what drinks people enjoy than the folks making them on a daily basis.
Finally, give your drink a unique name! Do you have a pet or a favorite vacation destination? You can even use a play on your new last name or your wedding hashtag.
Thank you to Beau and the Warwick Allerton Hotel Chicago for these excellent ideas! Be sure to visit their website to learn more about the hotel today!