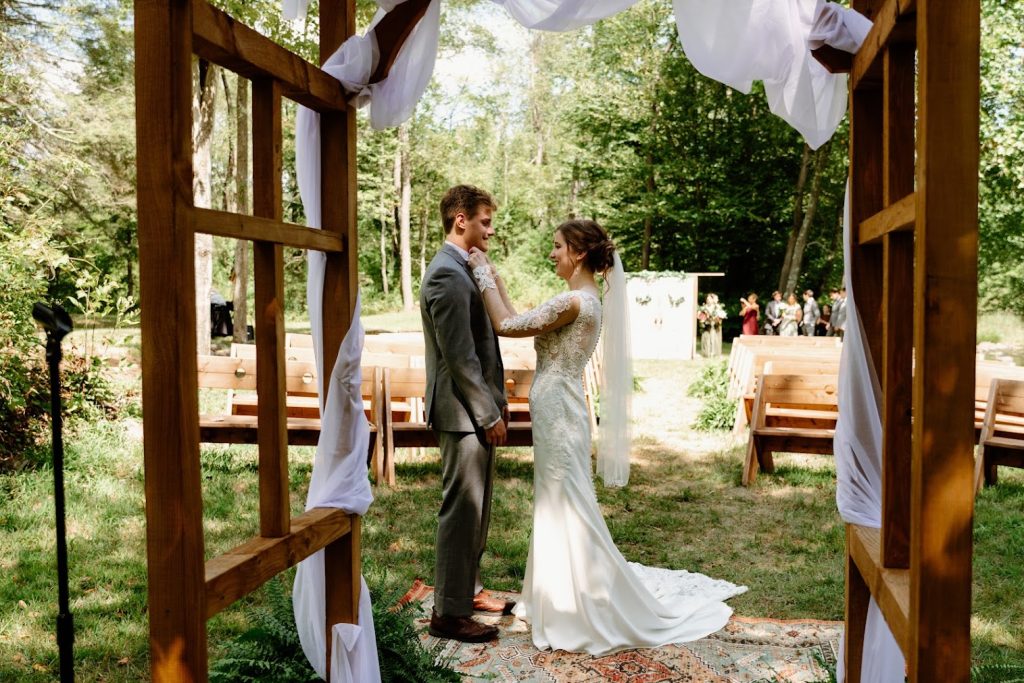 Five Keys to Unlocking a Memorable Backyard Wedding
By Lee Ramsay, Lee Ramsay Events | Feature photo by Sammi Shea Photography
There's no place like home: when planning a wedding, the unique and most personal venue you can book is your own backyard. Chicago's range of neighborhoods and landscapes provide truly one-of-a-kind local experiences that a big ballroom can't replicate.
A backyard wedding, however, is no simple fête. As an event planner, my primary advice to couples looking to get married in a backyard is that this is not the easiest route; it's actually one of the most ambitious types of events to pull off. So, I discuss these five key considerations with my clients when planning outdoor weddings at home–from brownstone backyards to lakefront estates.
1. Venue Transformation
Transforming your backyard into a dream wedding venue requires careful consideration of the space available and its potential. Begin by envisioning your ideal setting, whether it be a romantic garden, an elegant soirée, or a chic
outdoor affair
. Then, collaborate with experienced event designers to bring your vision to life. Consider the fact that you are essentially building a restaurant from the ground up. You need to provide not only tables and chairs, but also a prep kitchen and staging area for the food service. You'll need not only a dance floor, but also a stage for the band. You'll want to enhance the space with thoughtful lighting, stunning floral arrangements, and bespoke furniture to create an ambiance that reflects your personal style.
2. Guest Comfort
Guests leave remembering how they felt at your celebration. Did the event seem rushed, or did it flow naturally? Was it too hot to dance, or were the fans adequate? It is so important to prioritize the comfort of your guests, especially in a backyard's intimate atmosphere. Rent various seating options and provide ample shade to shield guests from the elements. To ensure a comfortable temperature throughout the event, you can install climate control solutions, such as fans or outdoor heaters. Importantly, you'll want to arrange for adequate restroom facilities, including renting portable restrooms or restroom trailers.
3. Weather Contingency Plans
Nicknames aside, Chicago weather can be unpredictable year-round. A seasoned wedding planner can predict and prepare for almost everything that goes into a seamless wedding–but we can't control the weather. Ensure you have a comprehensive contingency plan in place to handle unexpected weather conditions. Rent a tent that complements the wedding theme to protect your guests from rain or excessive heat. If summer rains are predicted, ensure you have a floor in your tent to avoid muddy feet, and consider providing stylish umbrellas for guests. I recommend engaging a professional weather monitoring service to provide real-time updates and assist in executing contingency plans smoothly.
4. Logistics and Safety
Backyard weddings require meticulous logistical planning to ensure the safety of all attendees along with a smooth flow of events. To create and execute this event, you will be inviting a large number of people into and around your home, and it's important to protect both your guests and your property. Collaborate with an events team who can manage vendors, coordinate deliveries, and oversee setup and breakdown processes. Consider proper crowd control measures to ensure the safety and comfort of your guests, including securing necessary permits, arranging valet parking or transportation, and hiring professional security personnel.
5. Exceptional Culinary Experiences
Now for the fun part: delight your guests with an unforgettable culinary experience tailored to your preferences and theme. Chicago is a world-class dining destination, and a wedding is a fun excuse to show this off to our out-of-town guests! Consider serving hors d'oeuvres that relate to special moments you share as a couple–think tiny Chicago-style hot dogs, ceviche from your trip to South America, or chicken and waffle bites using your grandmother's recipe. Don't forget the post-party pizza buffet (deep-dish, pan-style or cracker-thin – that's a personal decision).
Partner with a trusted caterer who can curate and execute a menu reflecting your tastes. Consider creating interactive food stations, a cocktail bar, or even hiring a professional mixologist to elevate the overall dining experience. A thoughtful menu will leave lasting memories for your guests.
Anything is Possible
Though it sounds simple, planning a backyard wedding requires careful consideration of the elements to ensure a fun experience. By prioritizing backyard transformation, guest comfort, weather contingency plans, logistics, and remarkable food and beverages, you can create an unforgettable celebration. A professional event planner will understand the importance of attention to detail, creativity, and collaboration to curate a wedding that celebrates your unique style. With thoughtful preparation, a backyard Chicago wedding can pay homage to the people, places, and cuisine that is a personal reflection of you and your partner.
---
About the Author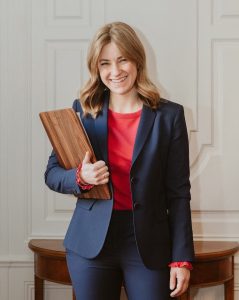 Lee is the owner of 
Lee Ramsay Events
, a full-service event-planning firm that brings clients' visions to life, from event consulting services to end-to-end planning and management. Lee plans events with a blend of warmth, composure, and—thanks to more than a decade as a management consultant—strategic execution of every design-savvy detail.