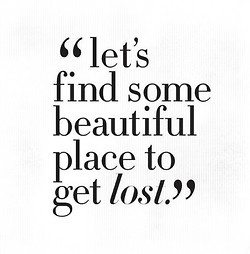 Traveling Tips for the Honeymoon
Road tripping across the states?  Taking a cruise?  There are so many honeymoon tips, but with all of the wedding planning, there is so little time!  Here are our top three most important things to remember!
 Tip 1: A large part of exploring new cities is learning how to navigate the streets. Countless arguments occur because couple's are lost with no directions in sight.  Enjoy being lost.  Do not stress over the fact that your iPhone battery is dead so you cannot MapQuest directions, or you've gone the same way five times.  The trick about getting lost is how you handle the stress of the situation.  Do not fight over whose fault it was, but instead, make the best of the situation.  Stop somewhere local.  Visit a cute boutique or coffeehouse.  Stopping at these local shops may be one of the best memories of your trip.  After all, you won't know unless take a break from the situation and stop!

Tip 2: If you are quickly trying to learn a new language so you fit in at your destination, focus on memorizing the nouns.  If you mention words like "bathroom" or "bank" natives will understand what you are trying to ask, instead of trying to correctly say multiple phrases.  Just remember to know how to say, "thank you!"
Tip 3: One of the hardest parts of traveling is packing.  I love to travel, but I hate to pack.  I want to look good, but still be comfortable.  I also do not want my pockets exploding, or the sweater falling from my waist.   To avoid this, pack smart.  Invest in a great day-bag.  Make a list of what you are packing inside.  For example, don't forget a little first aid kit, such as band aids!  There is nothing worse than having blisters on your heels and no protection.  Also pack a few small snacks, a refillable water bottle, and a few light layers of clothes, such as a windbreaker or light sweater.  These are minor problems to have, but if you are in pain, thirsty, or hungry, that minor problem can quickly escalate.  Think about a cross-body bag or backpack, such as the two we found below.  The most important thing is to be plan ahead, prepare, and enjoy this special trip.
Have a tip to add? Comment below or message us on Facebook! We'd love to add to our list.