Take a look at every spectacular piece in THEIA's Fall 2019 collection, right here.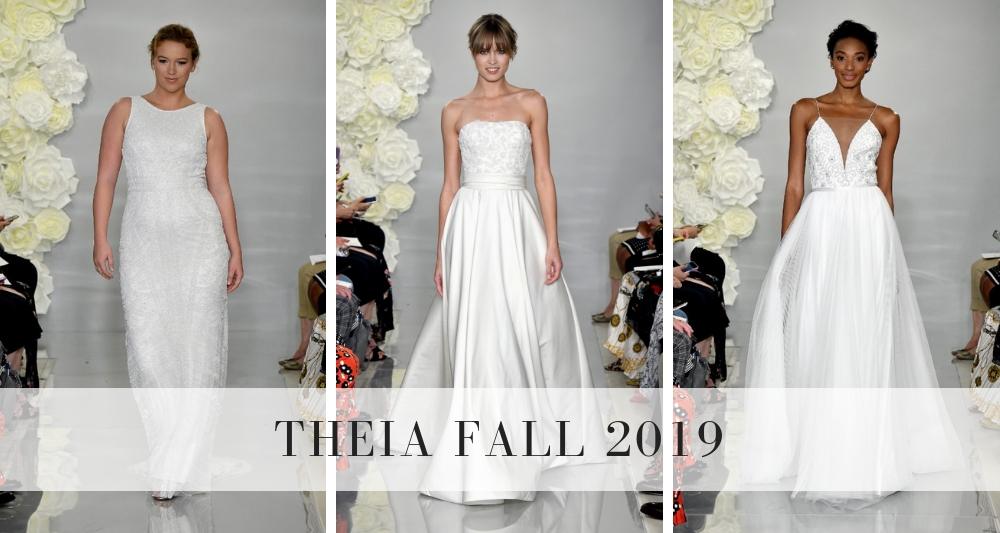 Fall 2019 began its journey inspired by the fragile feminine beauty of flowers. However as winds of change swept across the world, it became increasingly more important to embrace and exalt the female strength and power that co-exists in harmony with this fragile beauty, and to acknowledge the courage and bravery required to speak their truths. The Fall 2019 collection seeks to dress many different women and to allow them to be true to themselves. We seek to amplify their message of strength and power in their expression of love. She can choose to be fully sheathed in guipure embroidery, majestic crepes, or luscious liquid satins. She can dress in ethereal dreamy tulles, or classic faille ball skirts. Silhouettes are elegantly defined with dense hand-embroideries rich with pearls and glass beads or sexy and daring in sparkling fitted gowns with plunging necklines. We seek the power of love for each and every THEIA bride. Unique, extraordinary, and truly loved. All photos provided by THEIA.
Want to see more from THEIA? Click here.