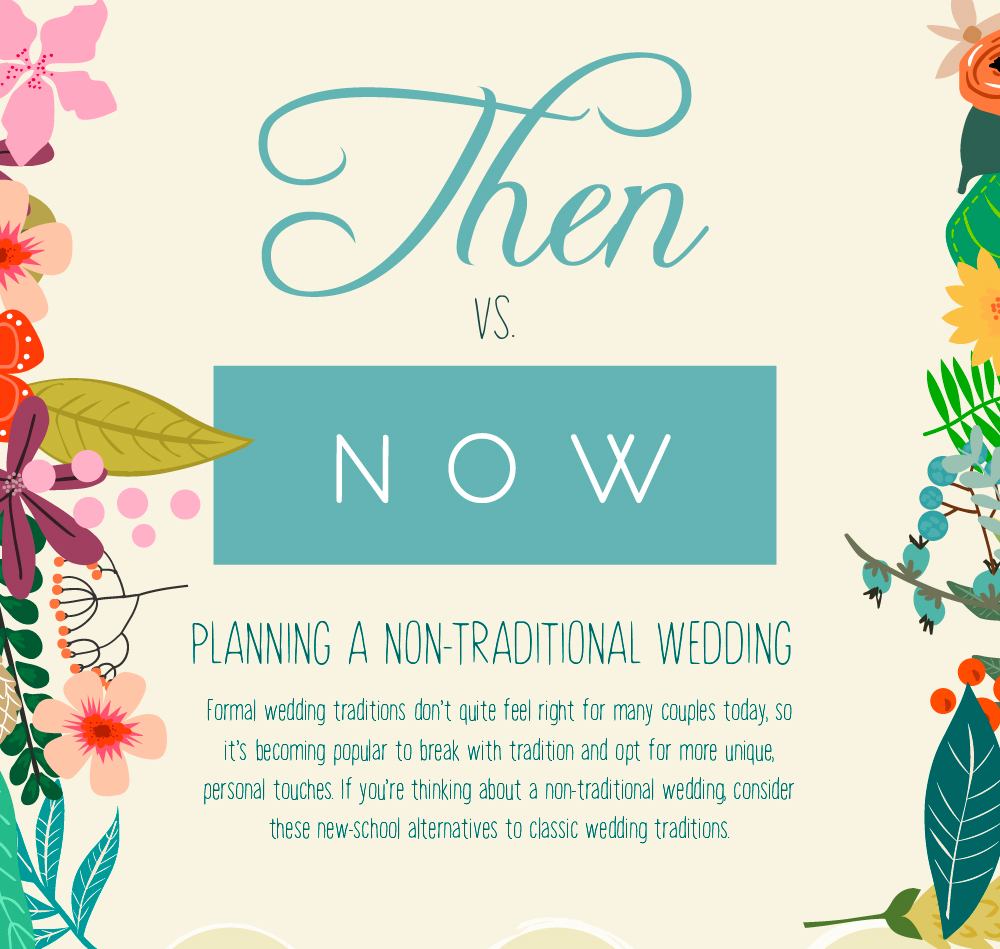 White dresses. Long veils. Church bells. Crisp roses. While all these wedding elements are classic for a reason, more and more couples are straying away from tradition and opting to infuse their celebrations with their own personalities. Whether it's using four-legged friends as ringer bearers, having "brides-people" instead of just bridesmaids or swapping out tiered cakes for donuts, couples are getting more and more creative with their weddings. We're totally on board with this trend towards the unexpected and so are our friends over at Blue Plate Chicago. Here are a few of their favorite not-so-traditional ways to make your wedding funky, fresh and absolutely unforgettable.
Looking for more wedding inspiration? Head over to
chicagostyleweddings.com
to catch up on the latest trends and browse through our Real Weddings!