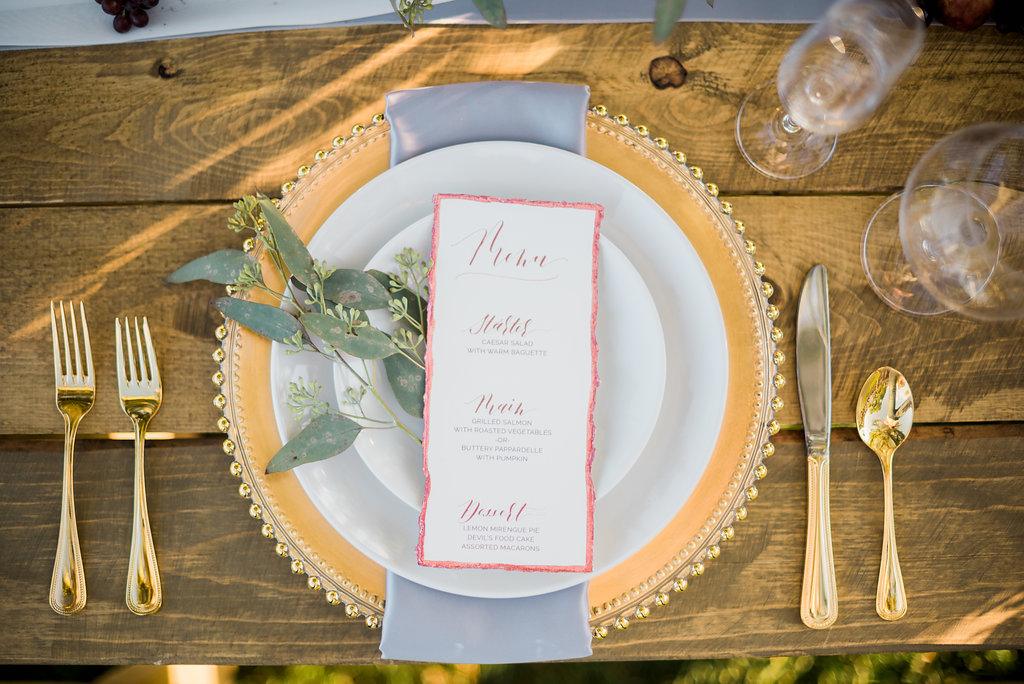 Summer Lovin': The Perfect Sunset
"One look at these dreamy photos by Danielle Heinson Photography, and you'll be immediately transported to this lush outdoor space with the sun beaming down on you. It is officially spring and while sweater weather is still around, it's so lovely to be reminded of the utter beauty of the upcoming Spring and Summer season.  In this shoot crafted by Bethany Moore Events, the team opted to incorporate a warm, elegant and enchanting feel that encompasses the start of a new life together and the adventures the couple will take through their marriage. Burgundy, golds, emerald, and navy all make fabulous appearances that you'll want more and more of, especially in those divine florals by Westgate Flowers.
Often times couples think Spring/Summer should be filled with bright pinks, shades of white, pastels and anything else to remind you of the impending warm weather. We, however, wanted to embrace the nature of the season with bright, bold colors that are perfectly accentuated by our surroundings and the gorgeous sunset."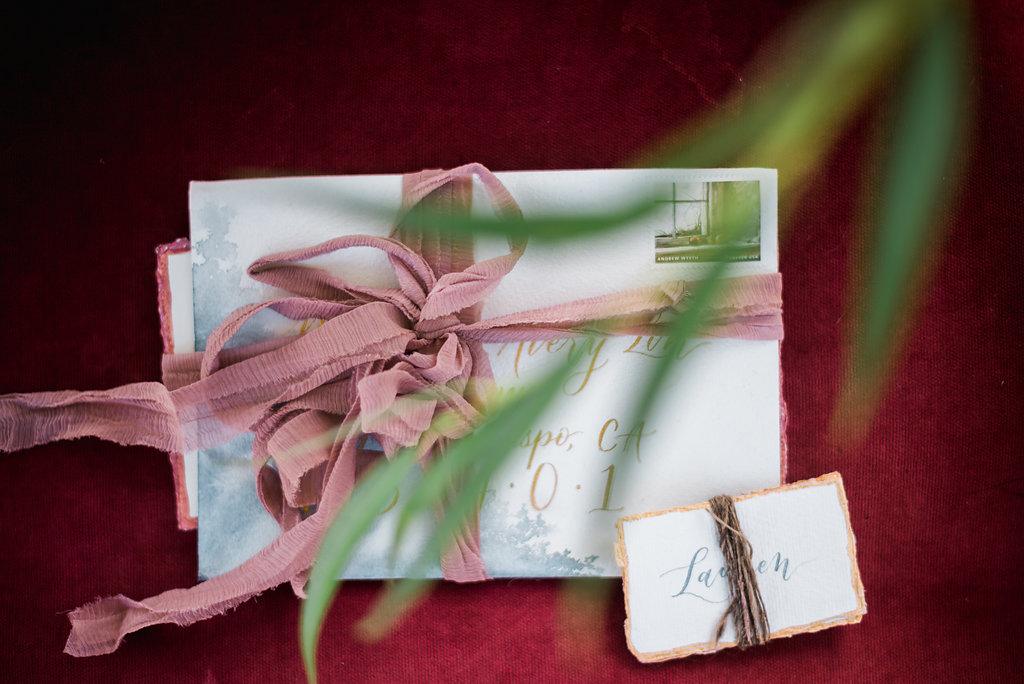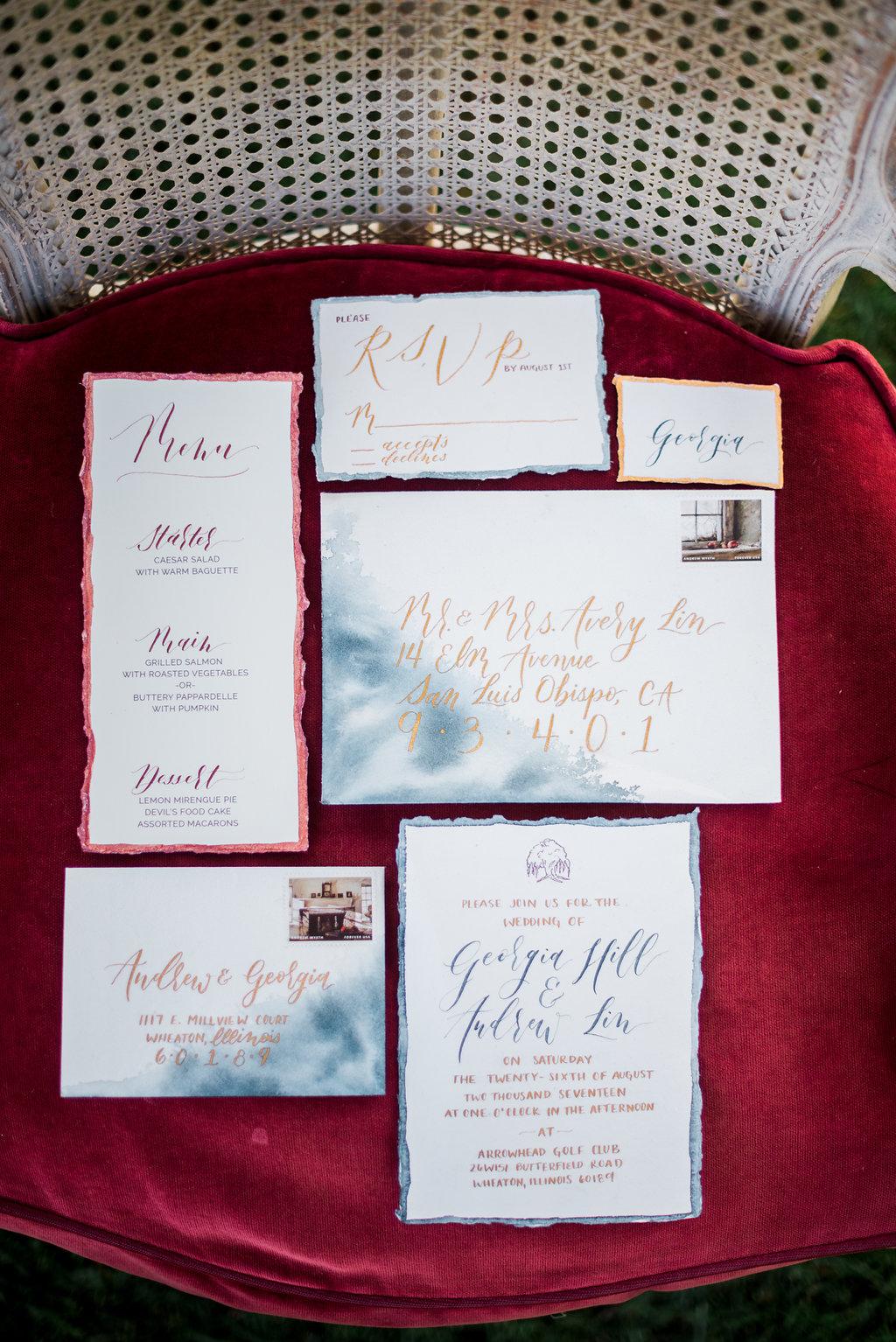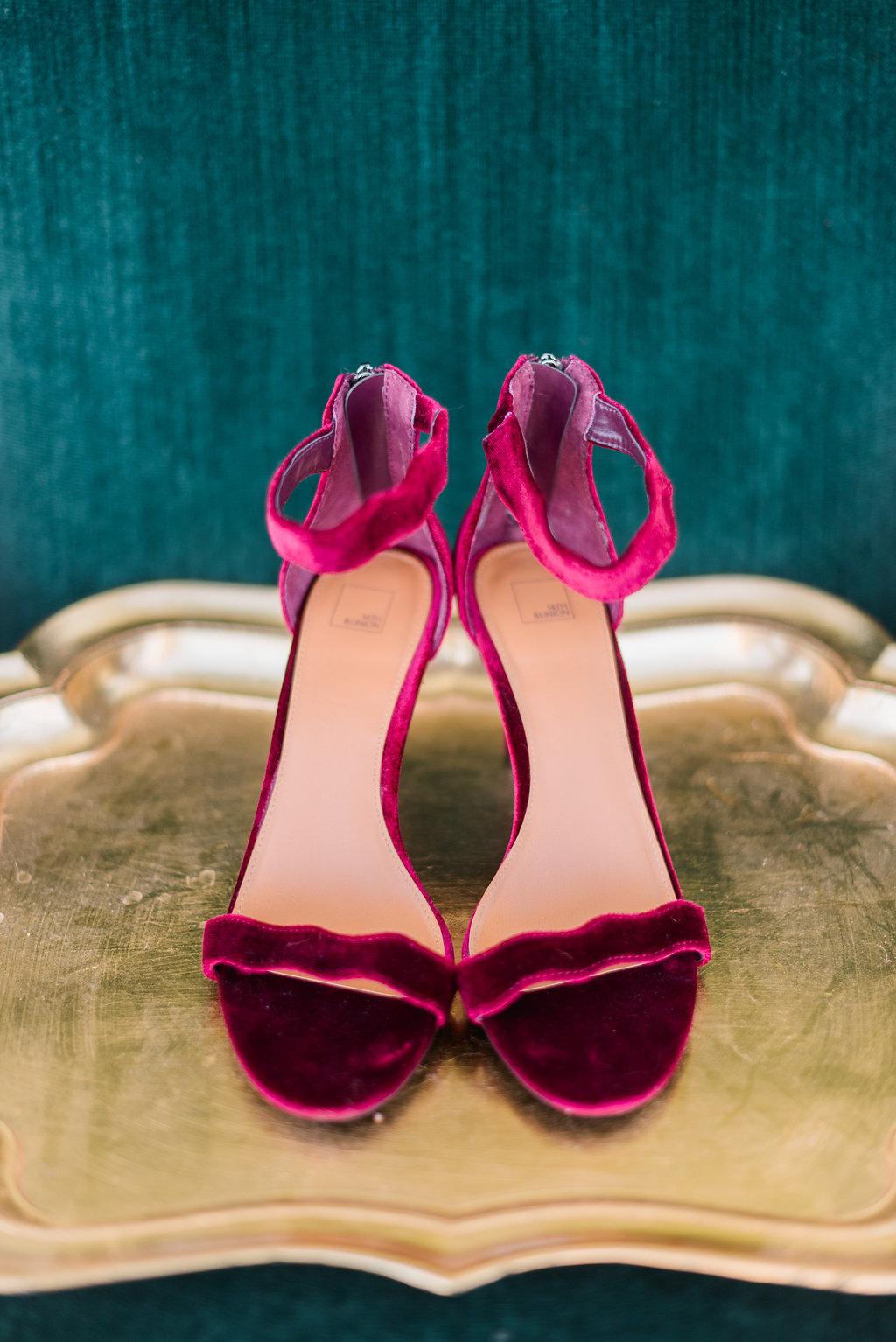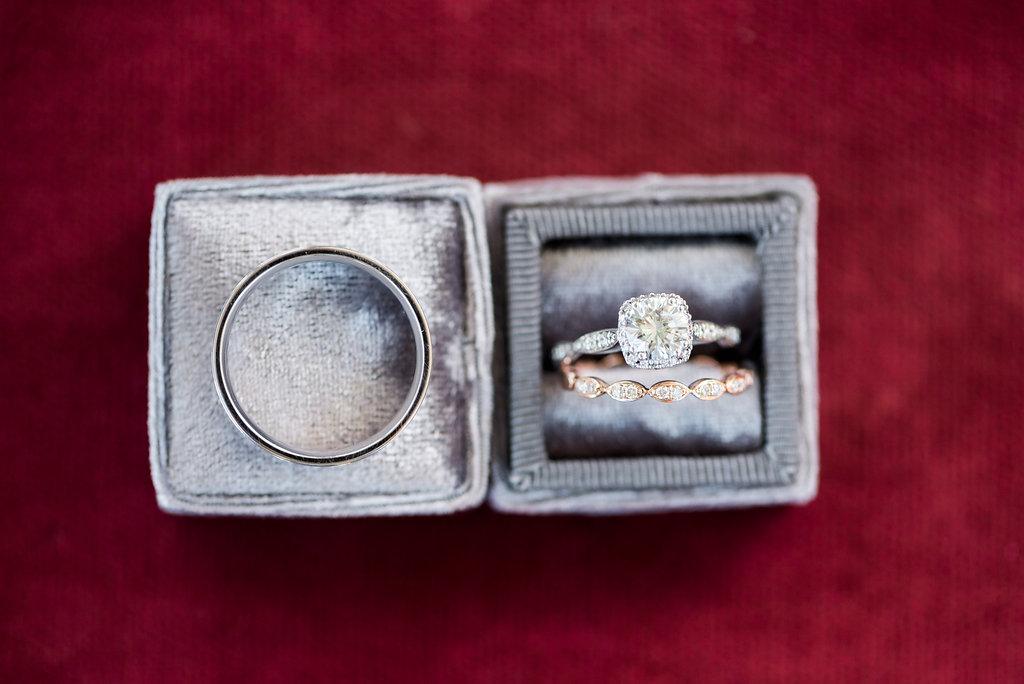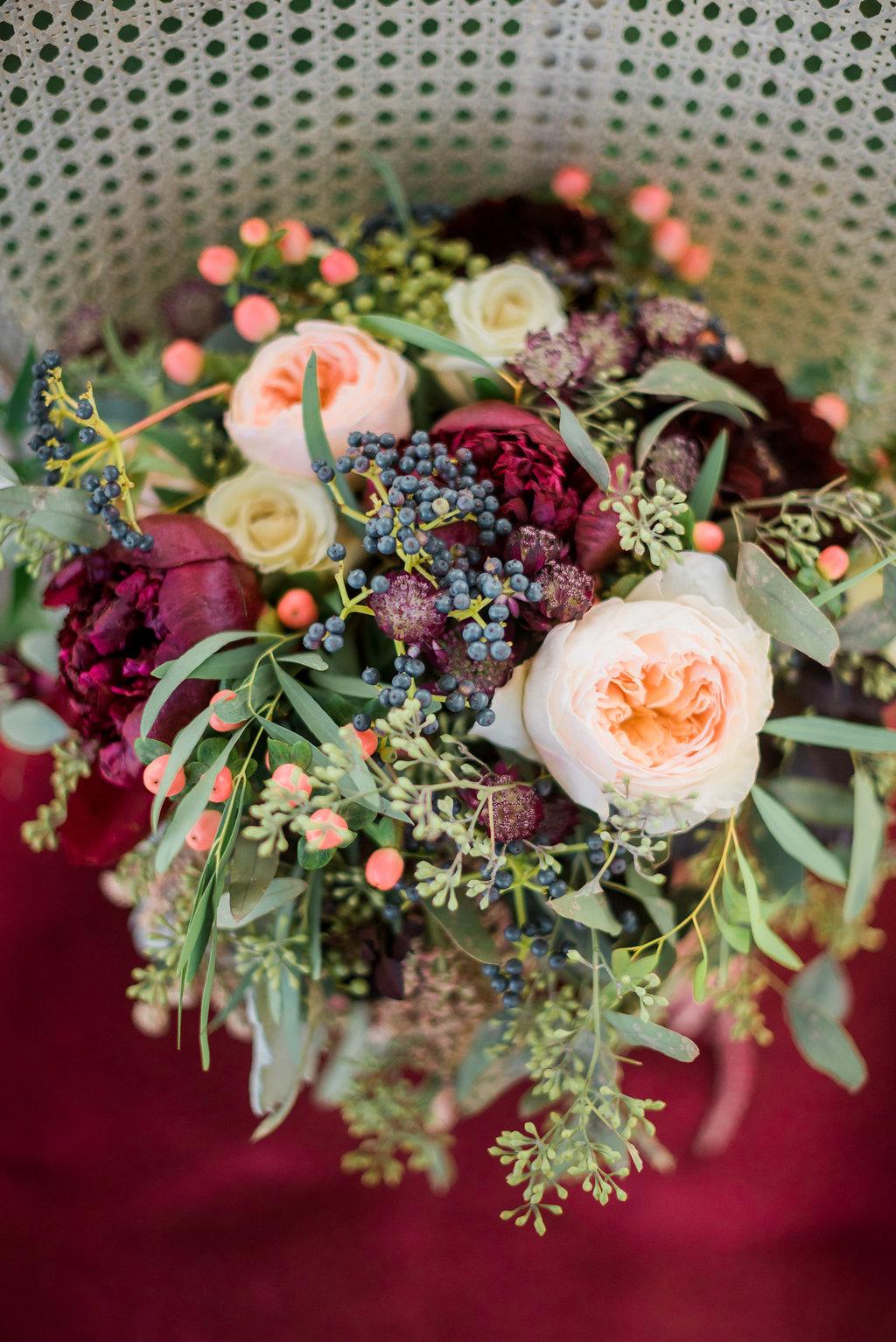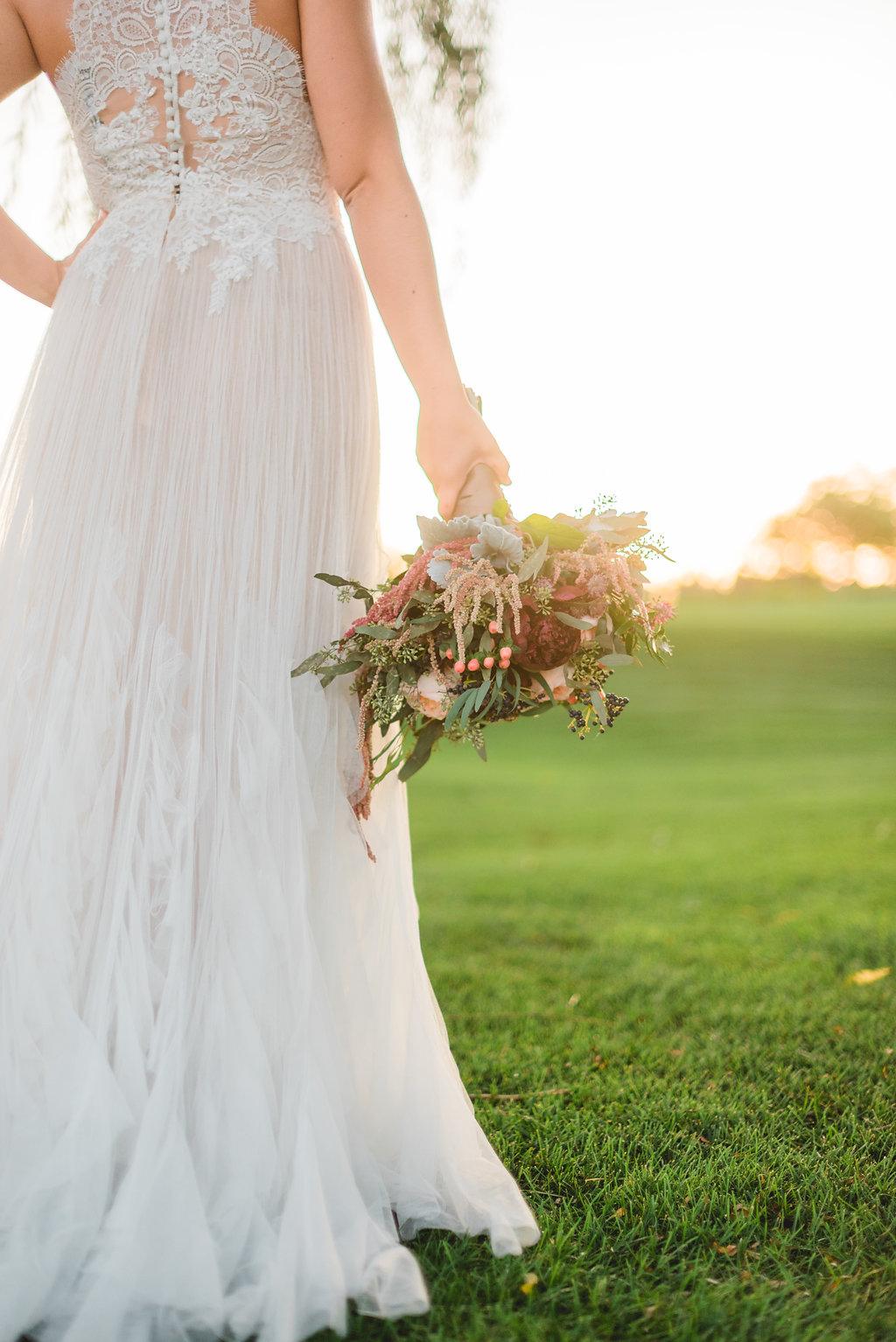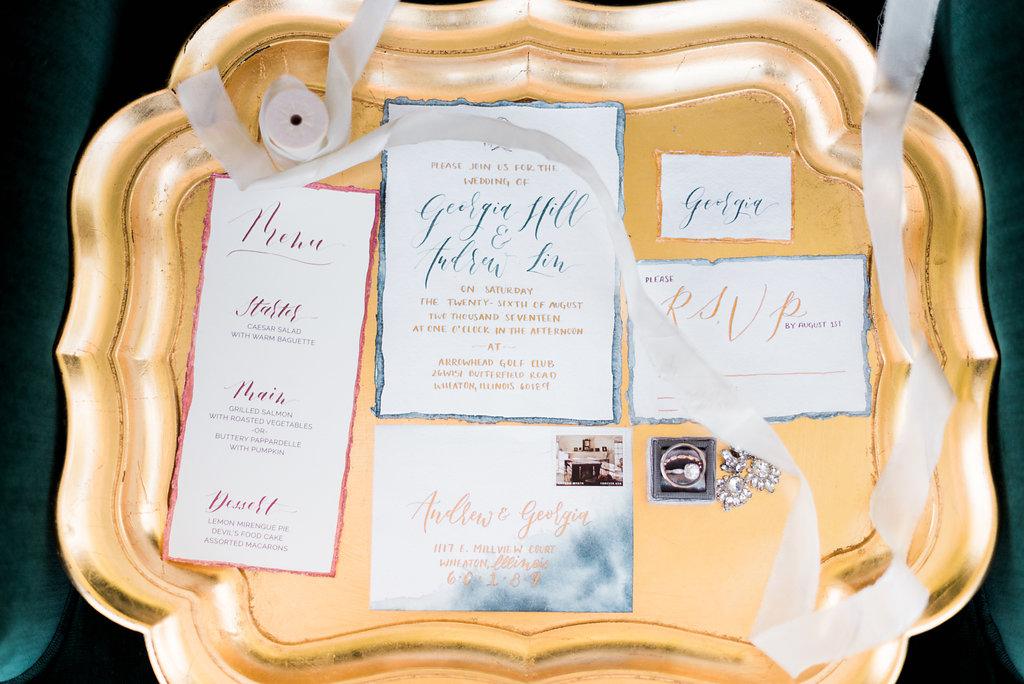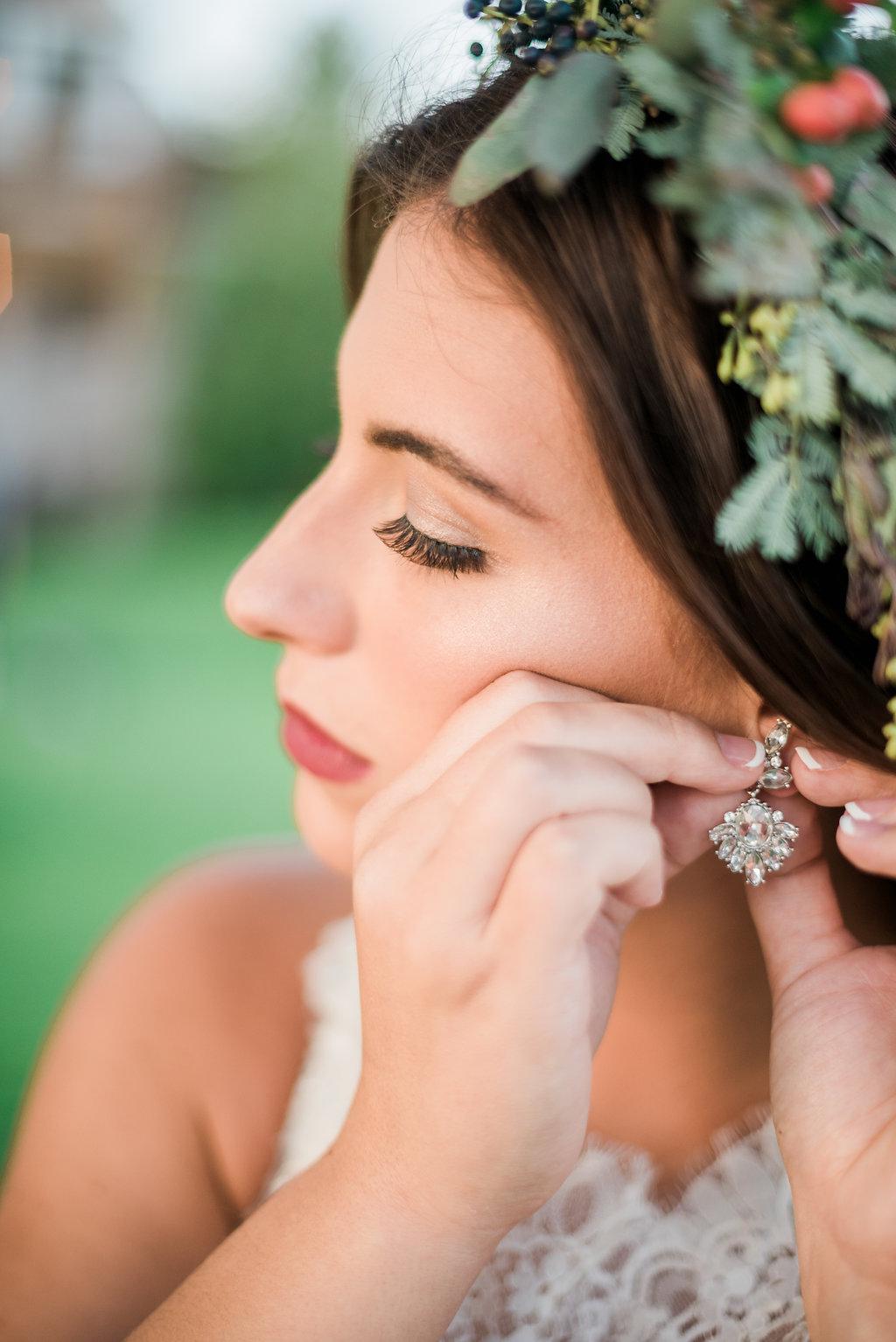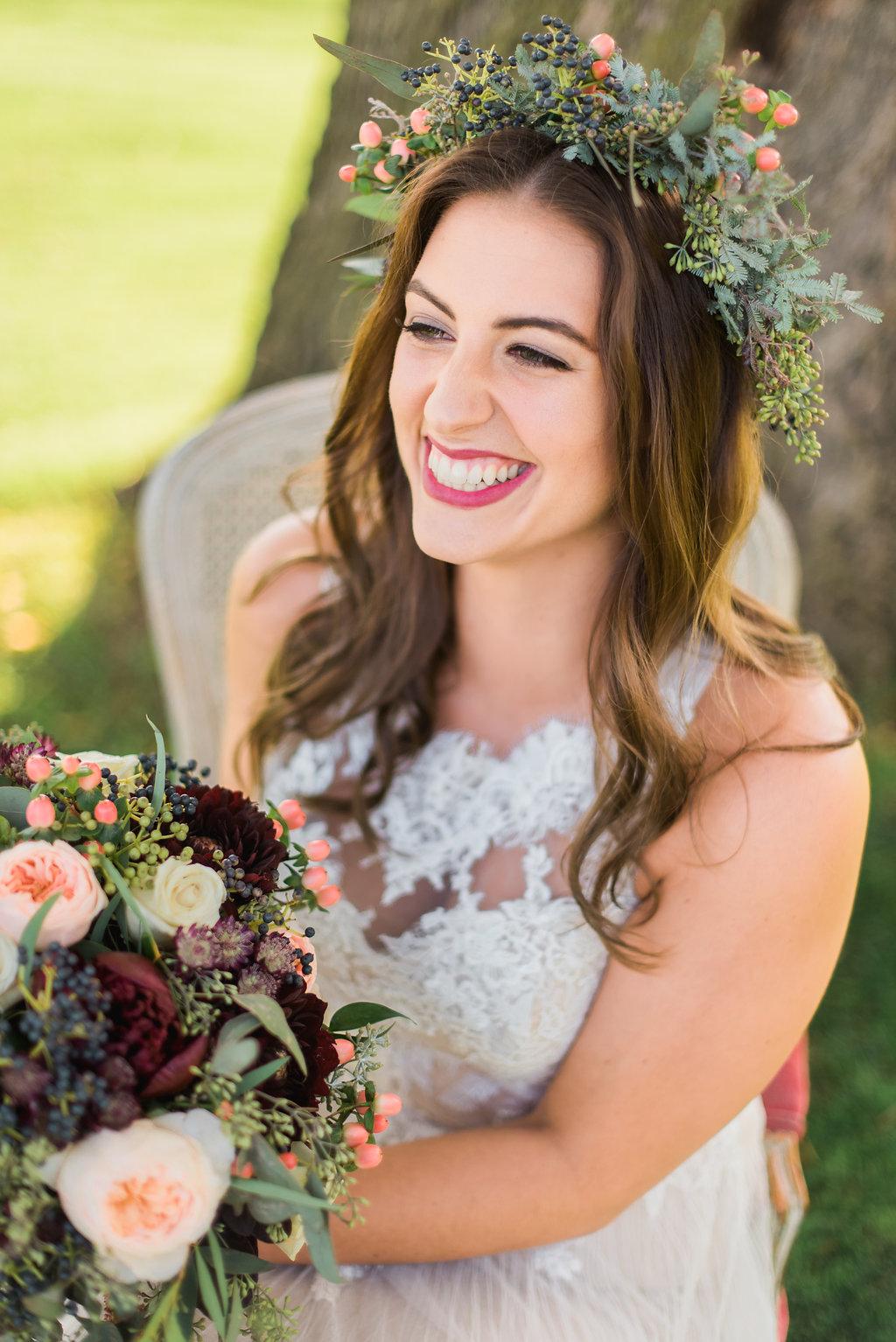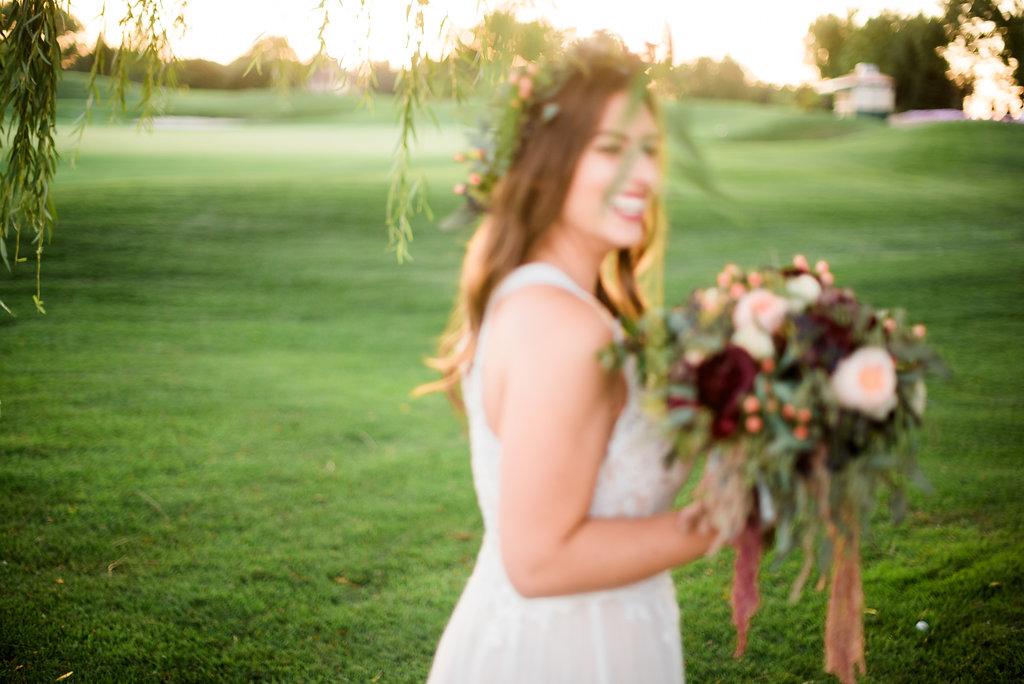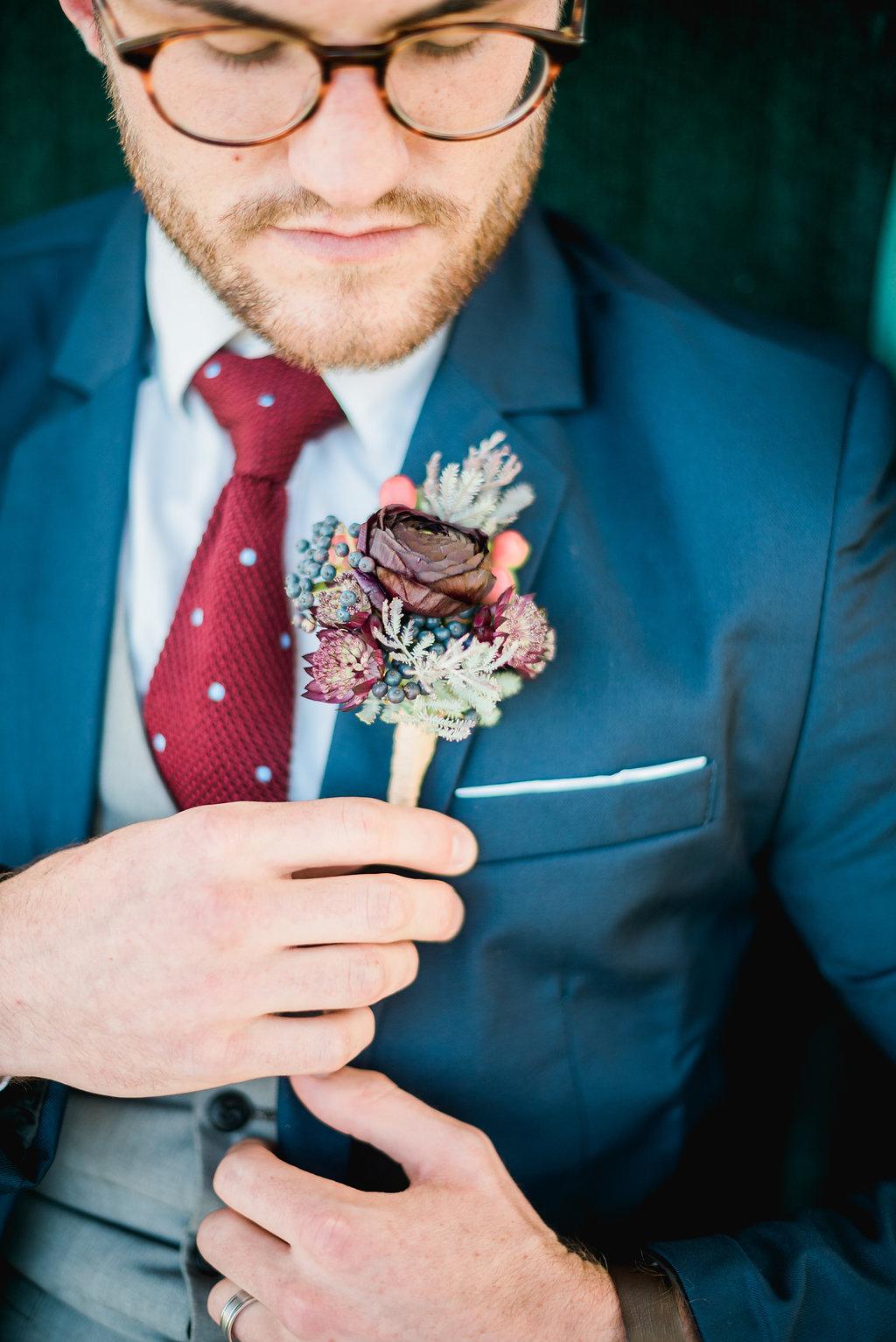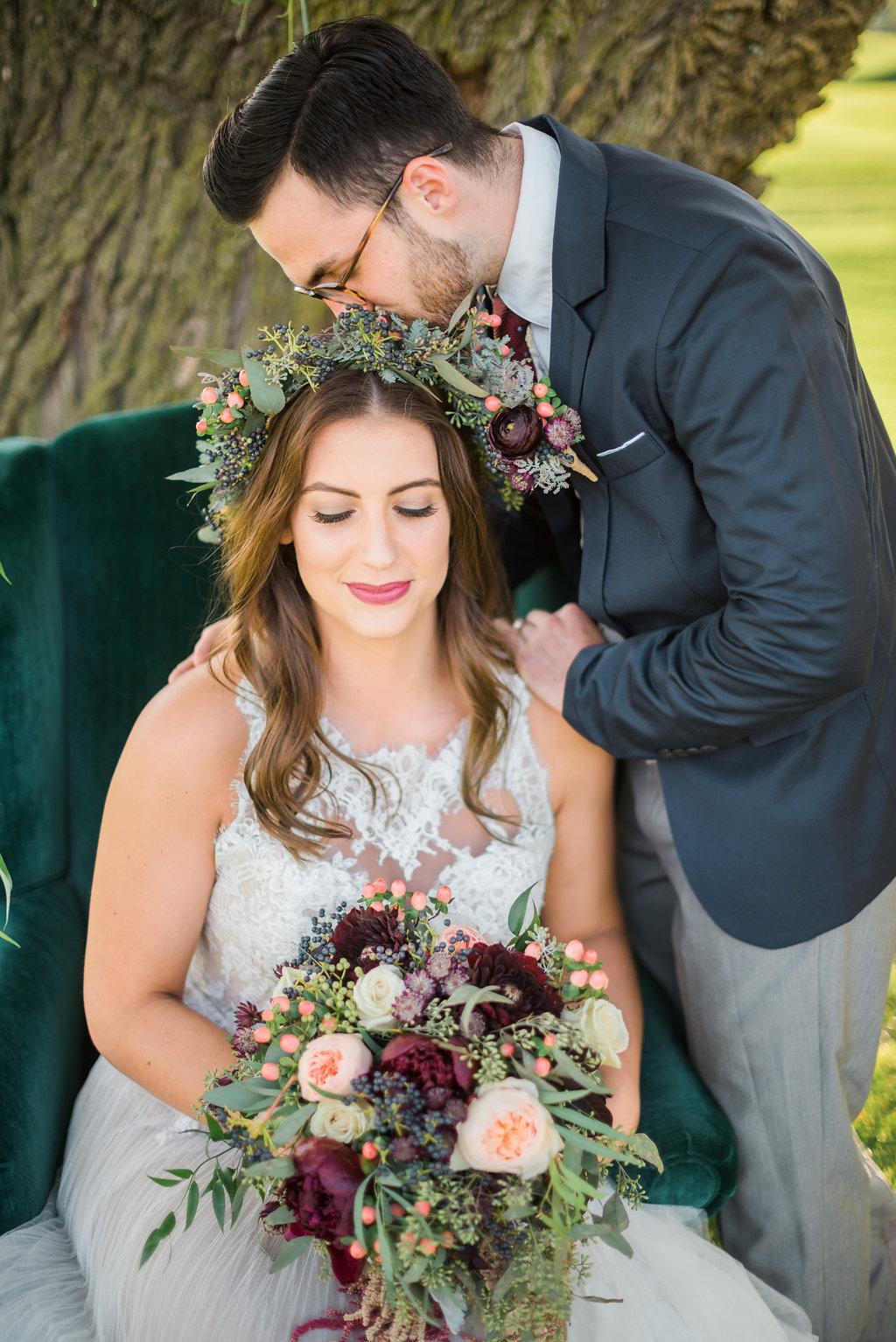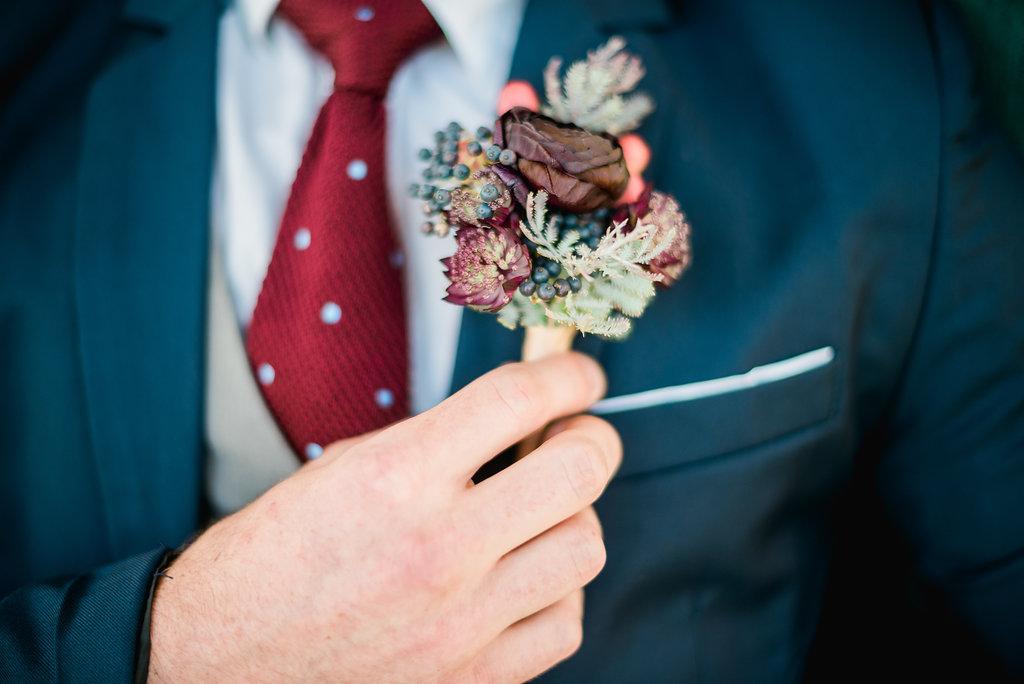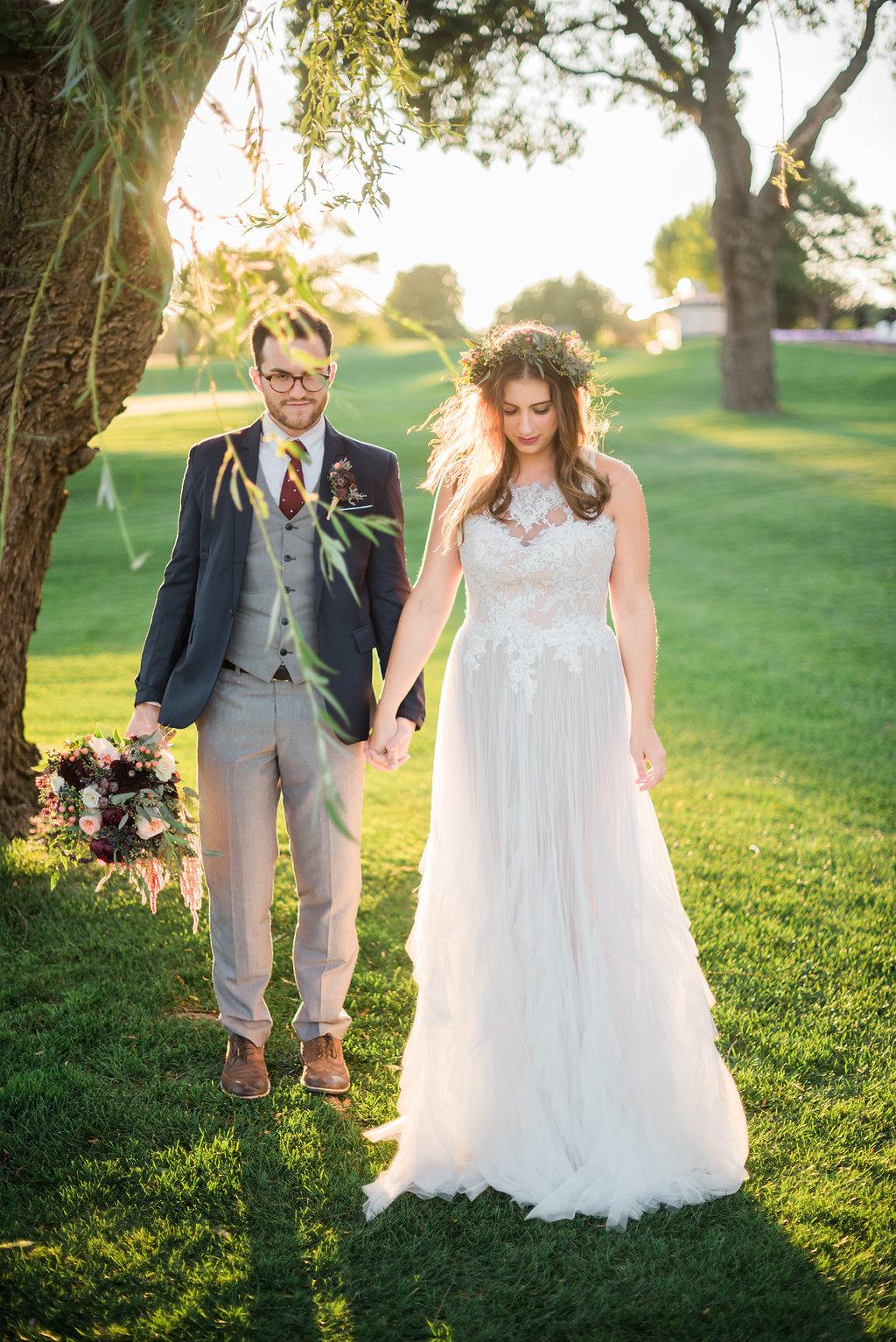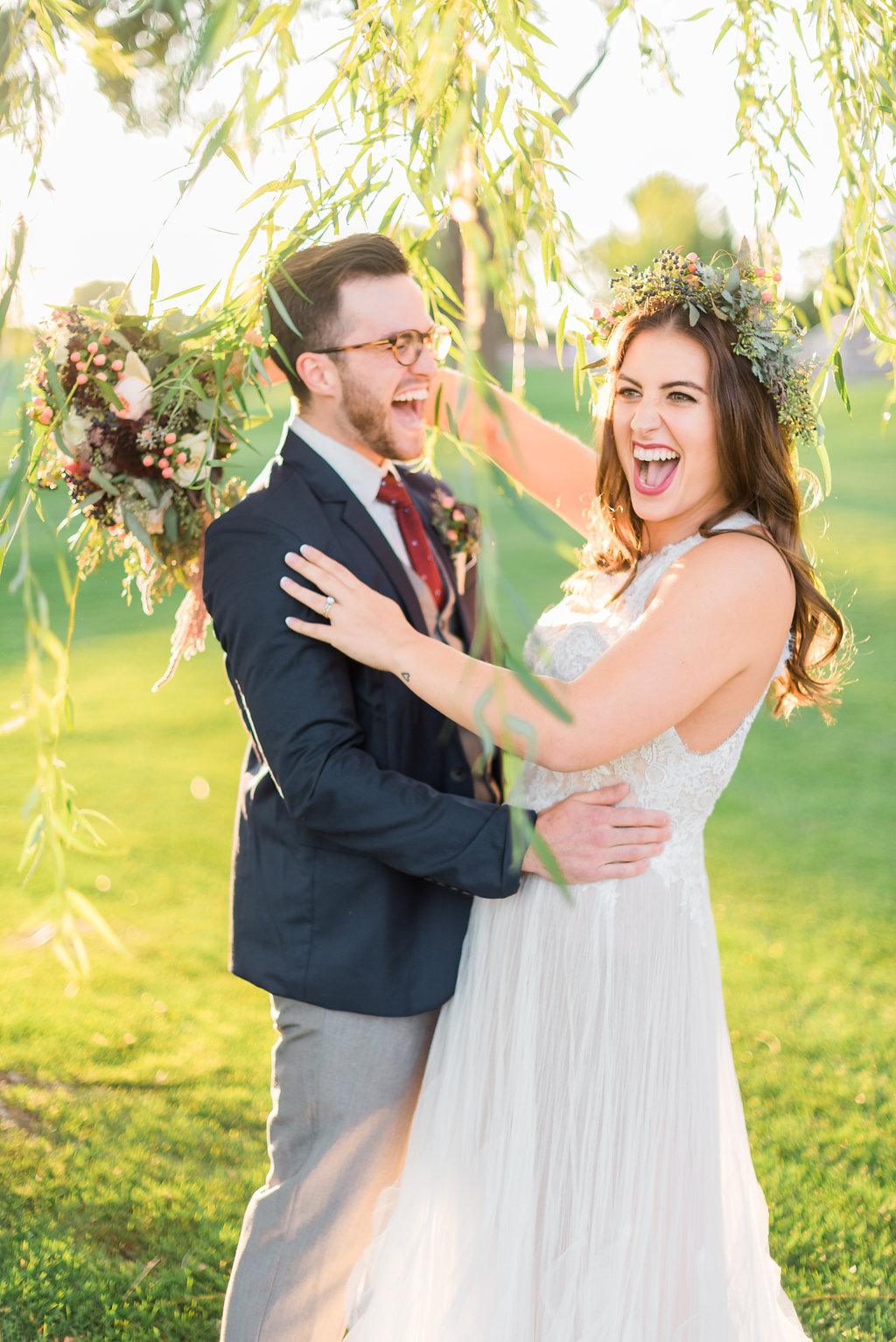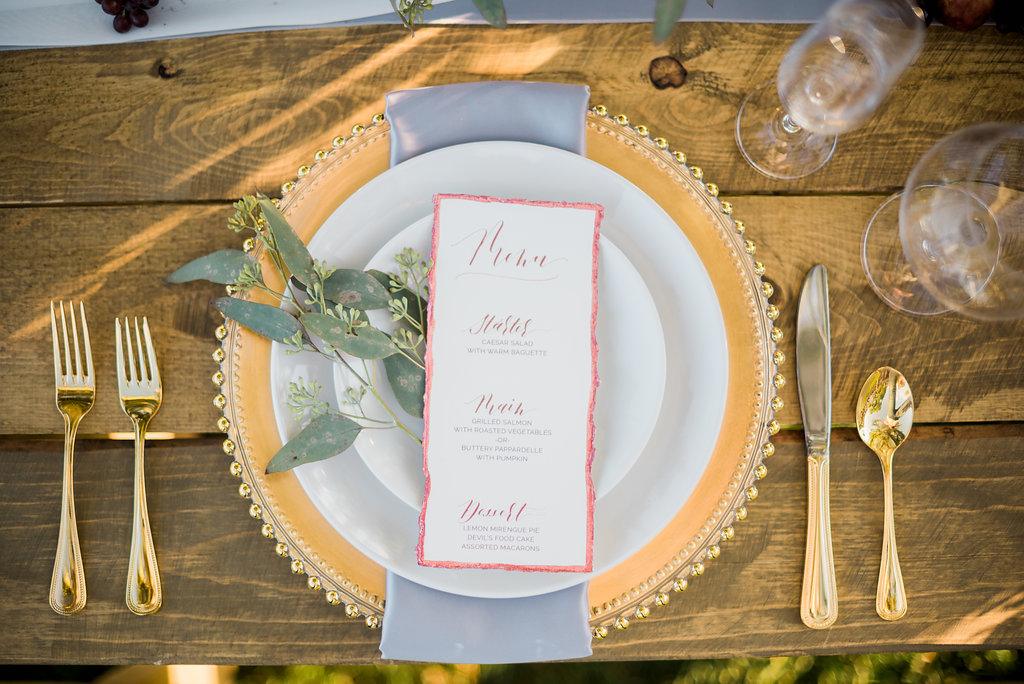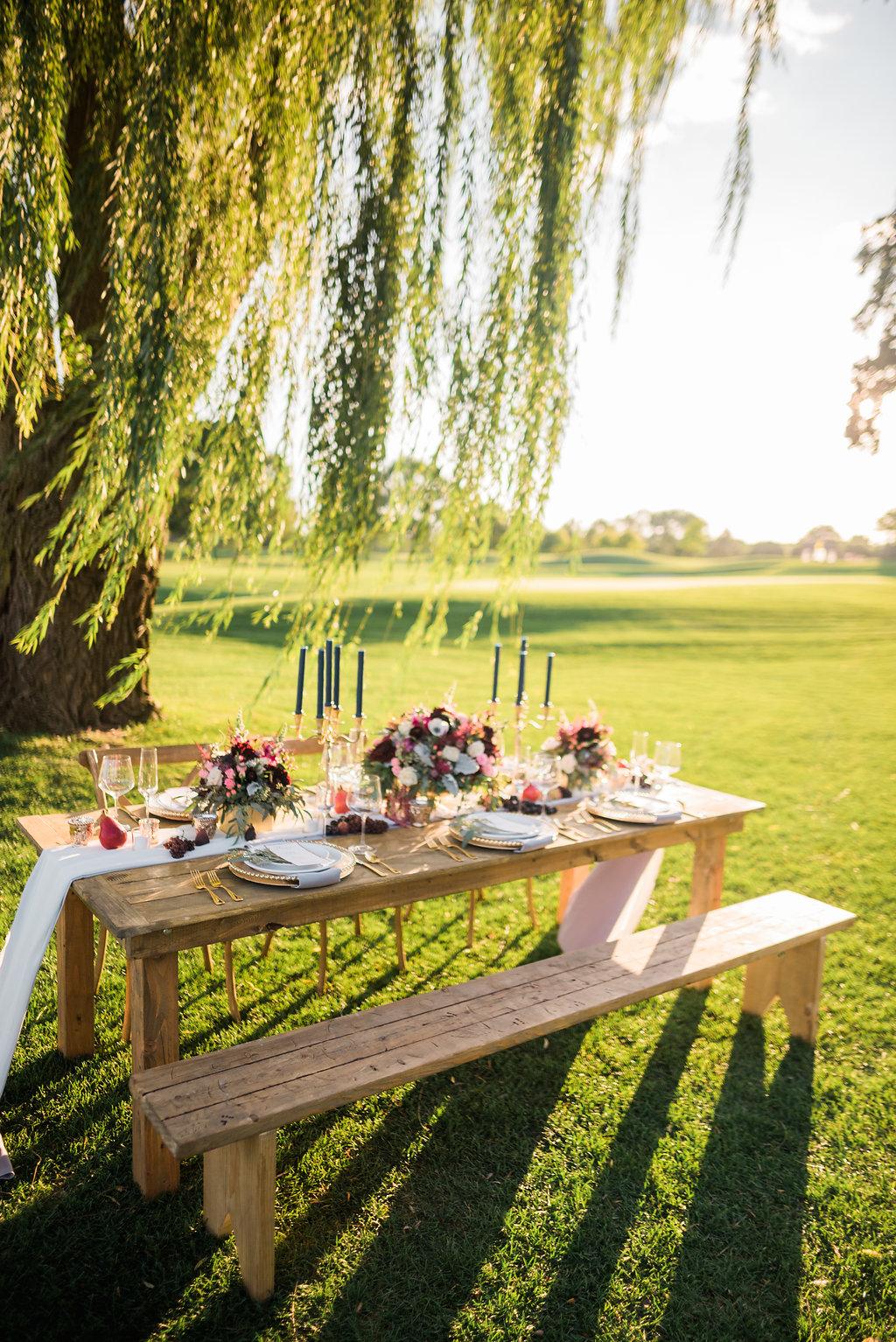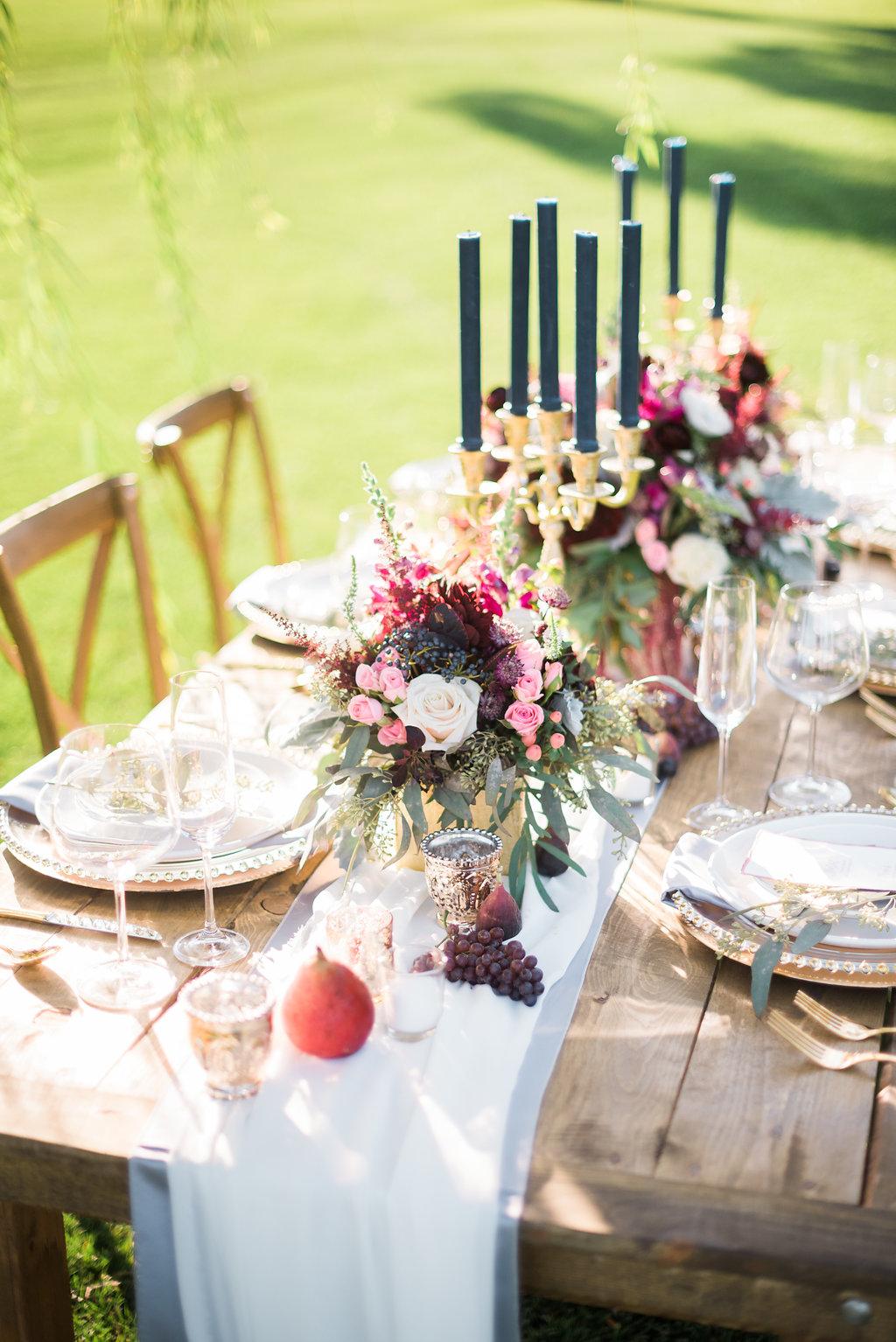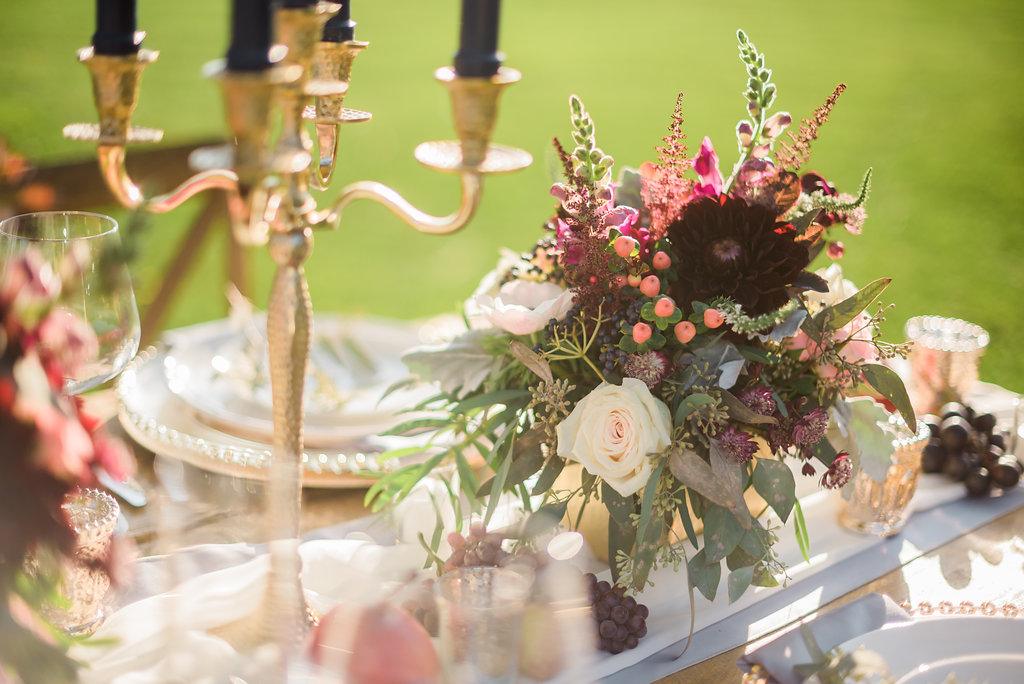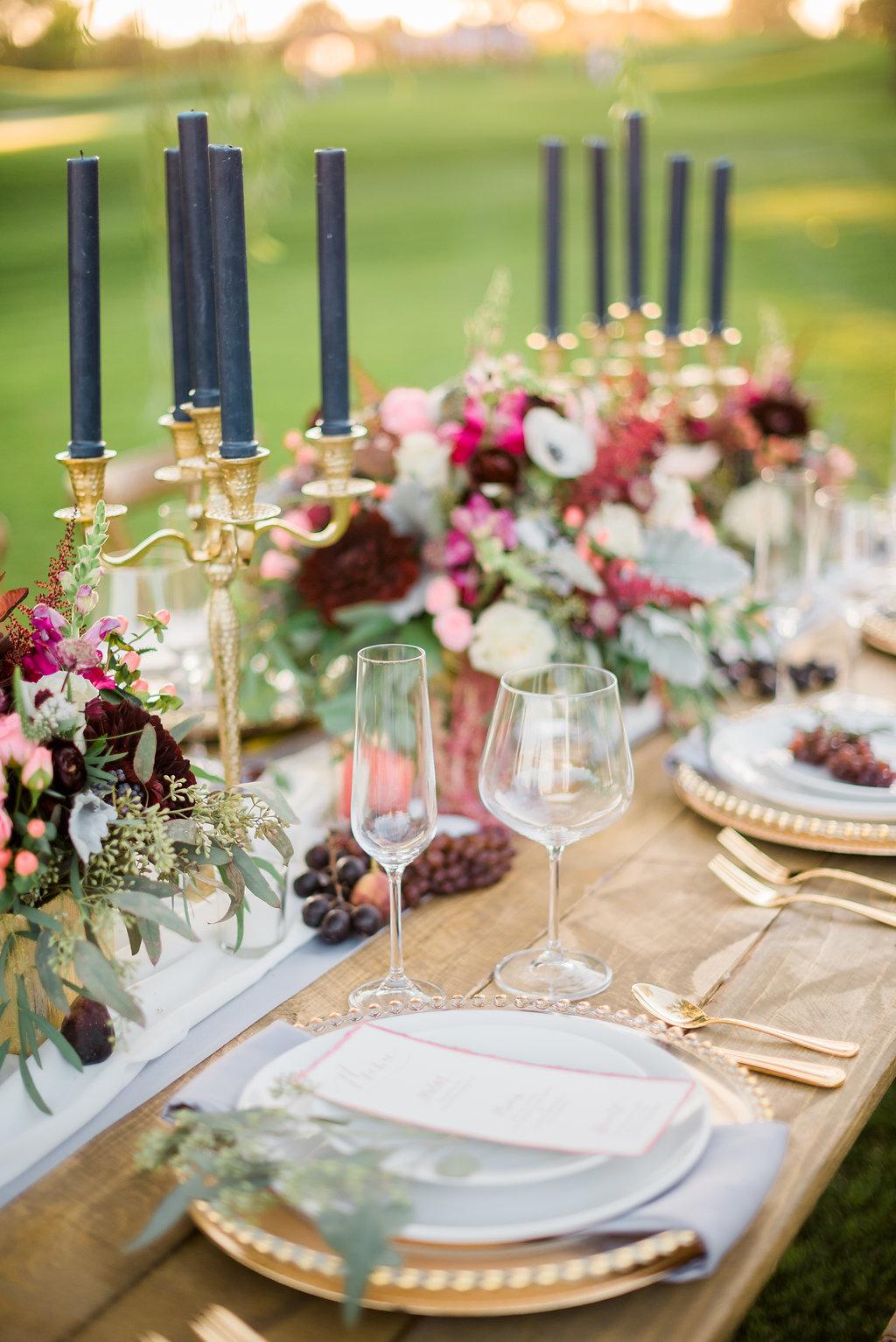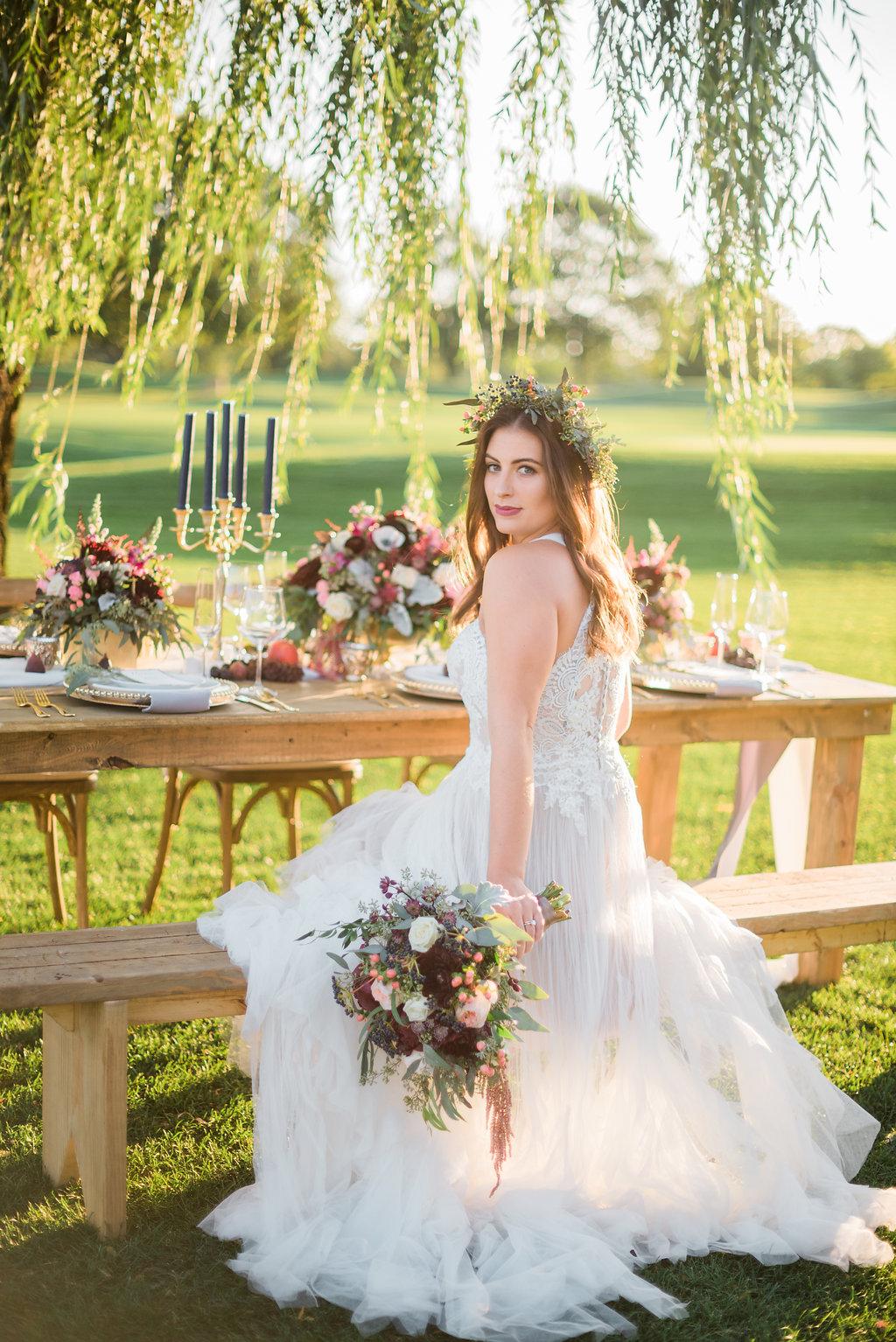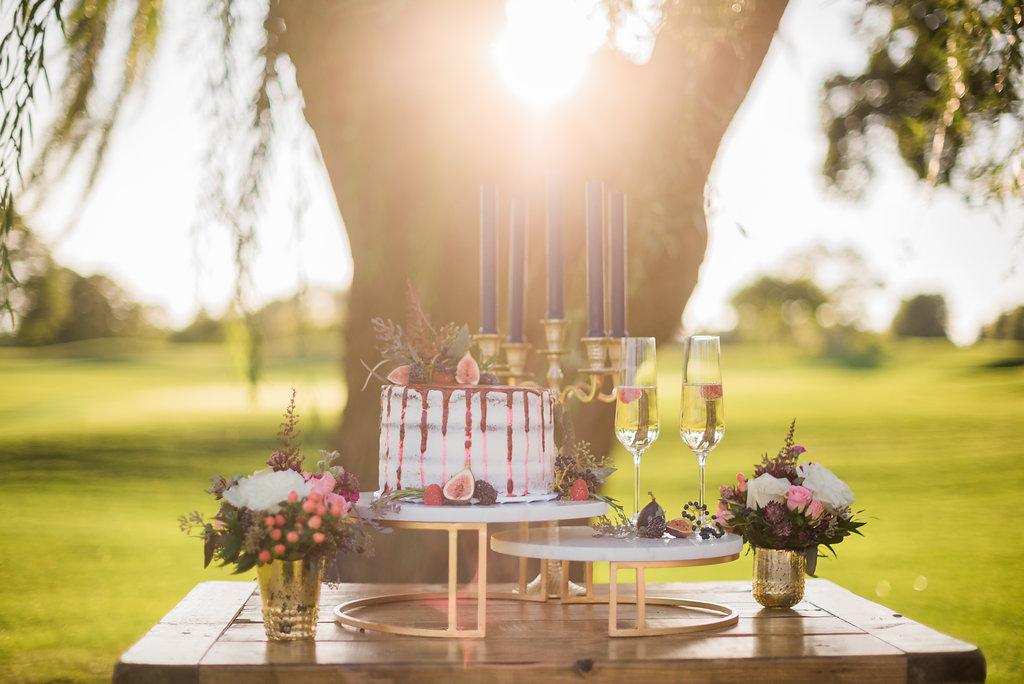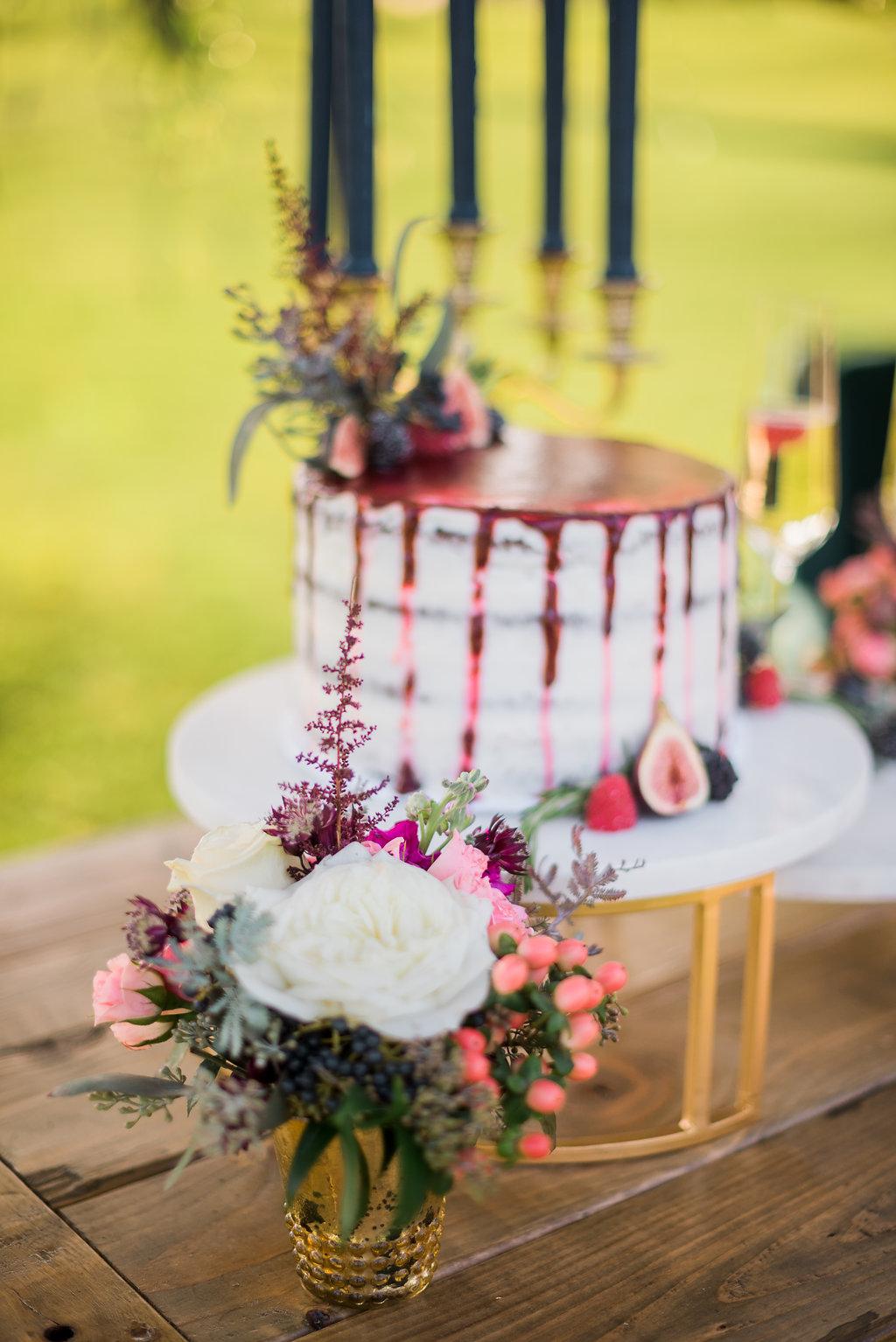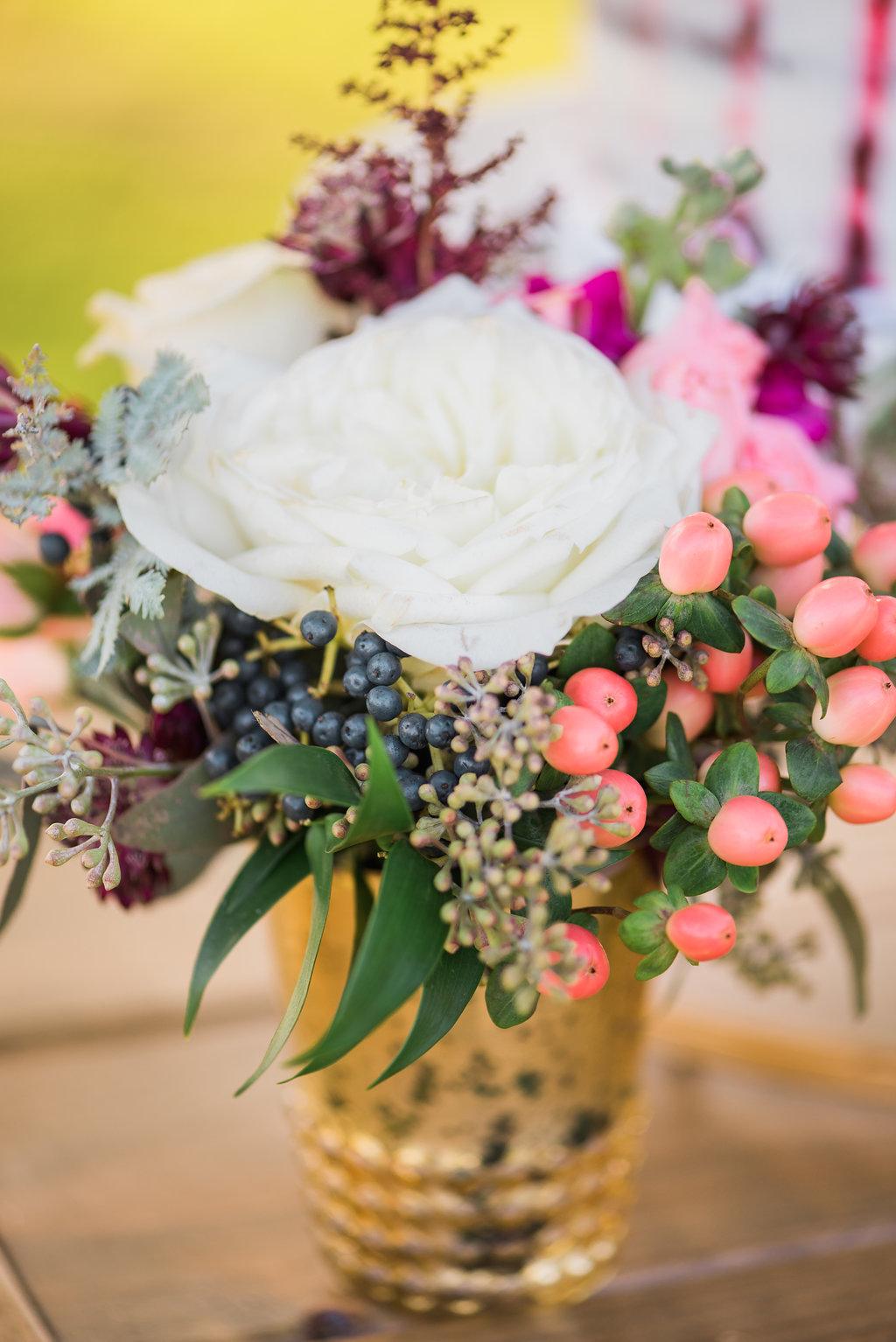 Vendors:
Bethany Moore Events (designer), Danielle Heinson Photography (photography), Arrowhead Golf Club (venue), Bridgetown Design Studio (stationery), Westgate Flower & Plant Shop (floral), Elegant Presentations (rentals), Luxe Bridal Rack (gown), Gabi Stepan (makeup), Altobello Jewelers (jewelry), MarciaMayDesigns (ring box), Tommy Hilfiger (tie), Banana Republic (earrings), 14th & Union (shoes), A Ribbon's Nest (silk ribbon), Hannah Rummel & Michael LaVallee (models), Donna Hein (cake)
Can't get enough Real Weddings and Local Love Stories? Head over to thecelebrationsociety.com to see more, or check out Jessica + Sal's wintry celebration.