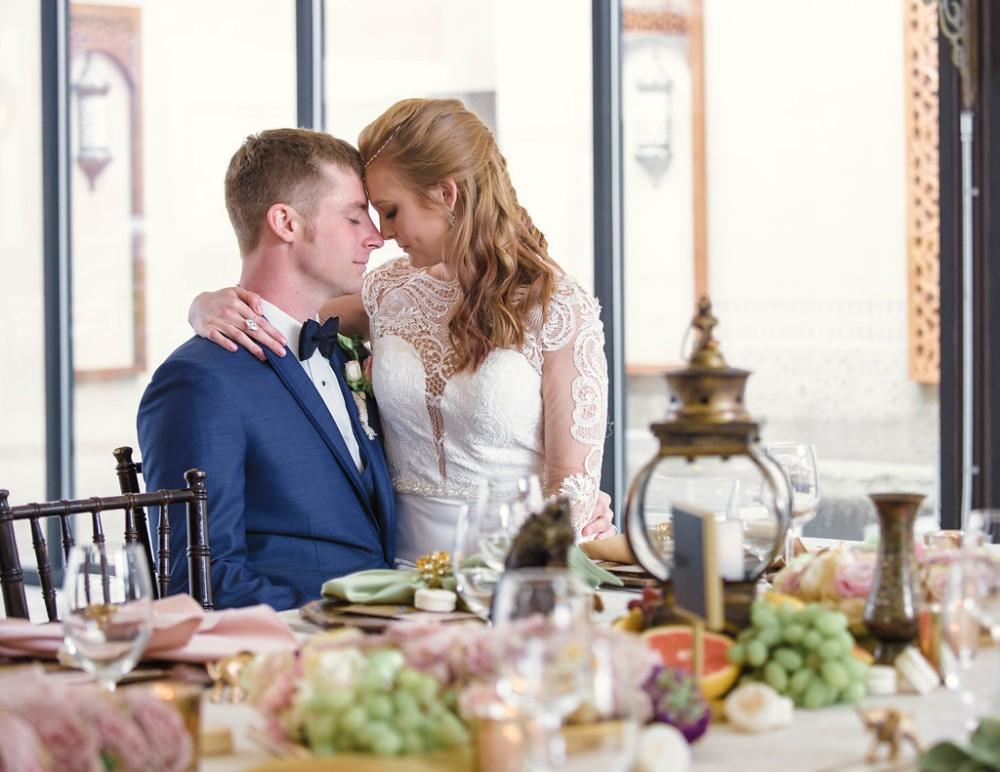 Styled Shoot – Bohemian with an Eastern Flair
This styled shoot at Galleria Marchetti pulls in charming bohemian flair with traces of Eastern inspiration.  All photos by Michelle Cox Photography.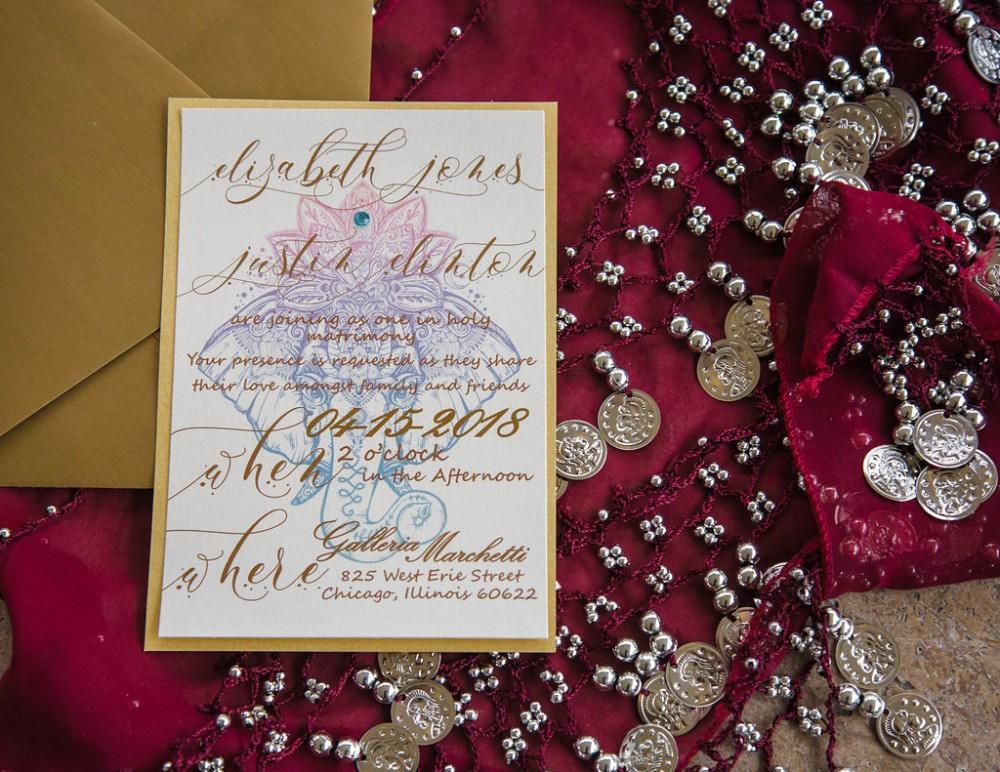 Walking the streets of Jaipur your eyes are overcome with gorgeous hues of pink, ornamentally detailed facades, and fragrant smells that delight the senses. Traveling west to Istanbul and the Sultan Ahmet Mosque, your eyes feast on magnificently handcrafted blue and gold tiles that line the breathtaking structure. Light bounces from every window of the five domes and gives its visitors a feeling of peace and comfort. While touring La Pergola at Galleria Marchetti thoughts of Jaipur, Istanbul, Casablanca, Shiraz, and even Florence rush into your mind with the elegant features sprinkled throughout the room. From an exposed brick wall covered in natural ivy to the accent walls that are detailed throughout, this venue guides our minds to our enchanting Eastern travels. These thoughts are emphasized by the thin fire pits and metal Latika antique lanterns which illuminate a glow of amber fire, a garden that is beautifully covered with colorful tiled mosaics, and a custom windowed encasement which allows you to view the twinkling stars above.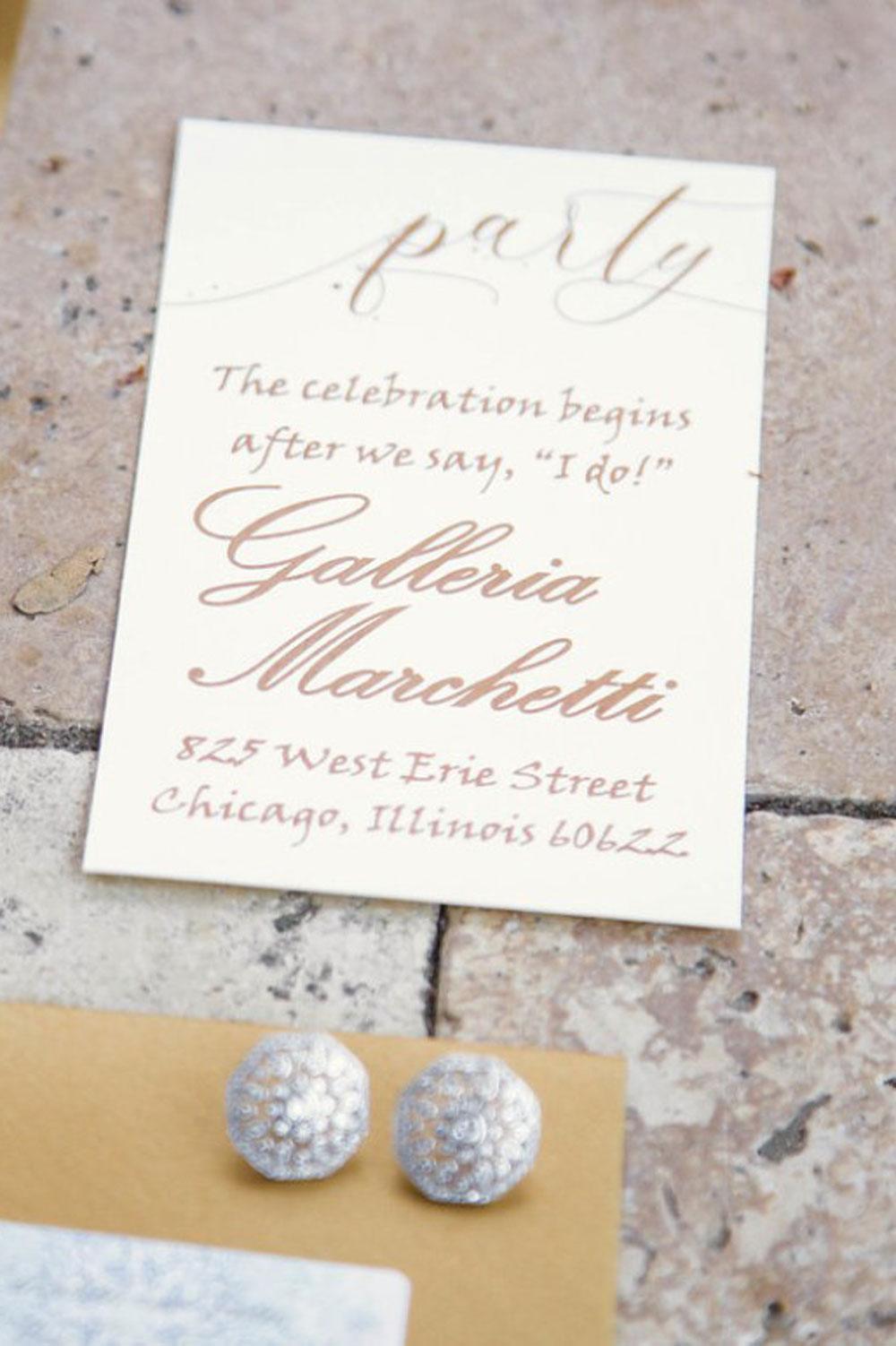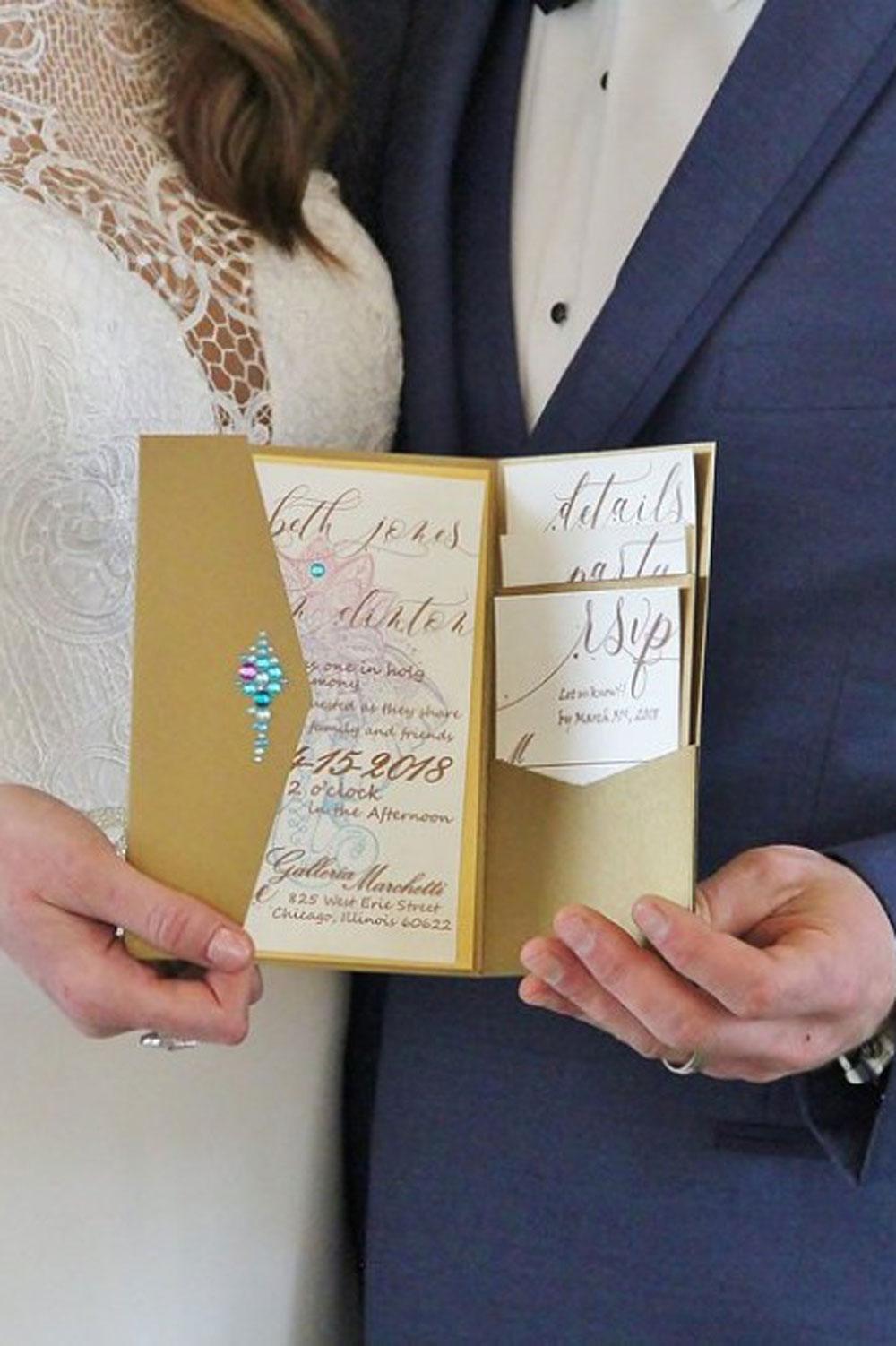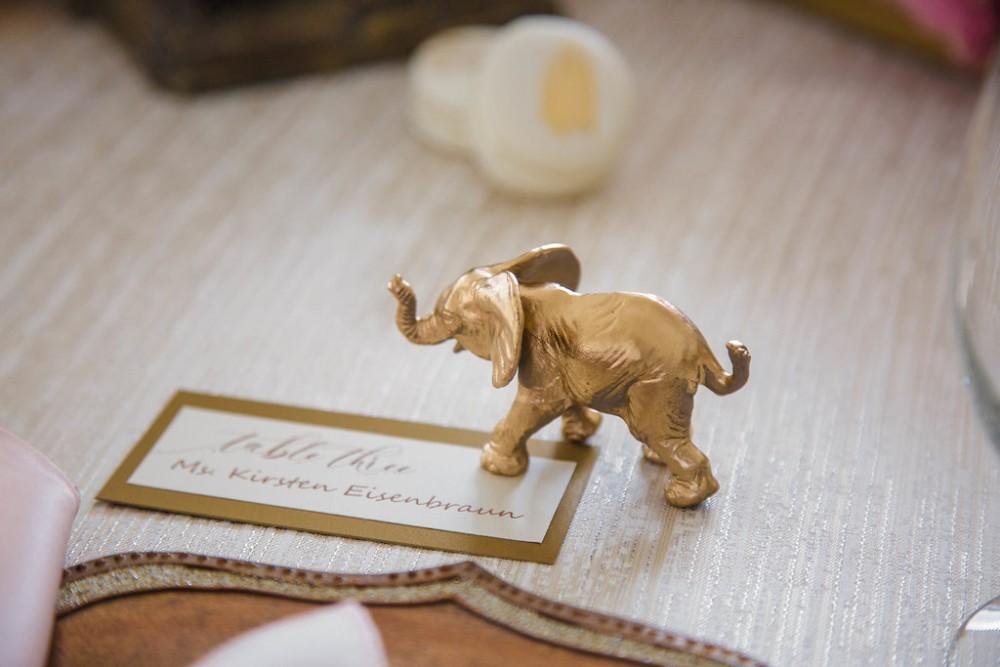 Our lush natural metropolitan linen incorporates flawless seams of gold throughout the thick ivory toned cloth. Apple, gold, and pink blossom napkins popped perfectly on our jewel-toned vintage patterned chargers with matching napkin rings. Custom jeweled menu cards highlighting an elephant mandala represent both the internal and external universe to signify the circle of life. Each setting was topped with ivory macaroons that were gently brush of dusted gold for each guest to savor. Gilded elephants, with personalized name settings, were placed above each charger as they are said to bring luck, strength, and stability by many Eastern cultures. A mixture of pavé designed floral pieces created in picture frames and accented with lush roses were the perfect contrast the fresh fruits that were utilized with each centerpiece. Each masterpiece was spread over an ample draping that delicately trailed to the floor leading your eyes to old-fashioned throw pillows and exquisitely aged lanterns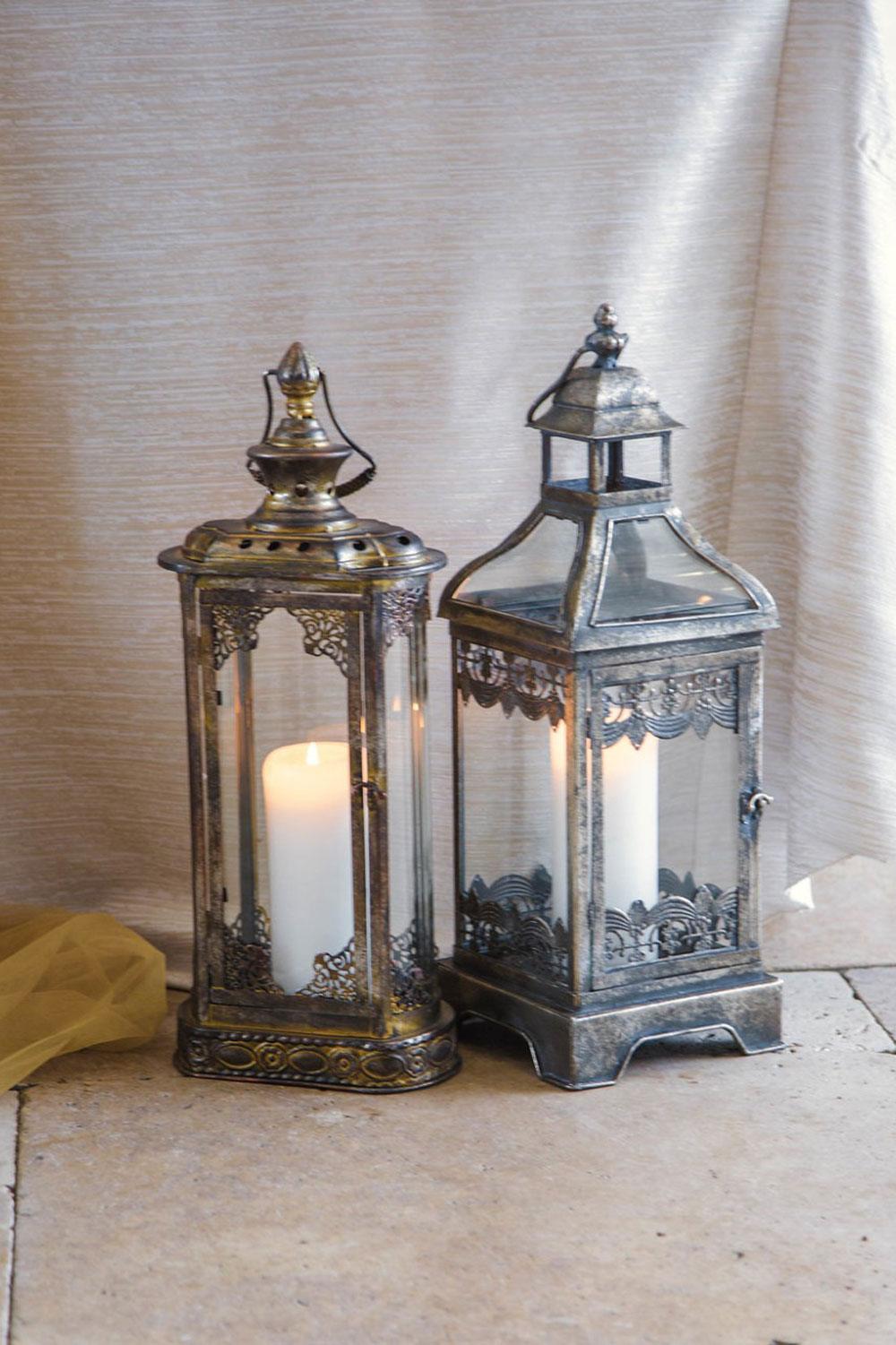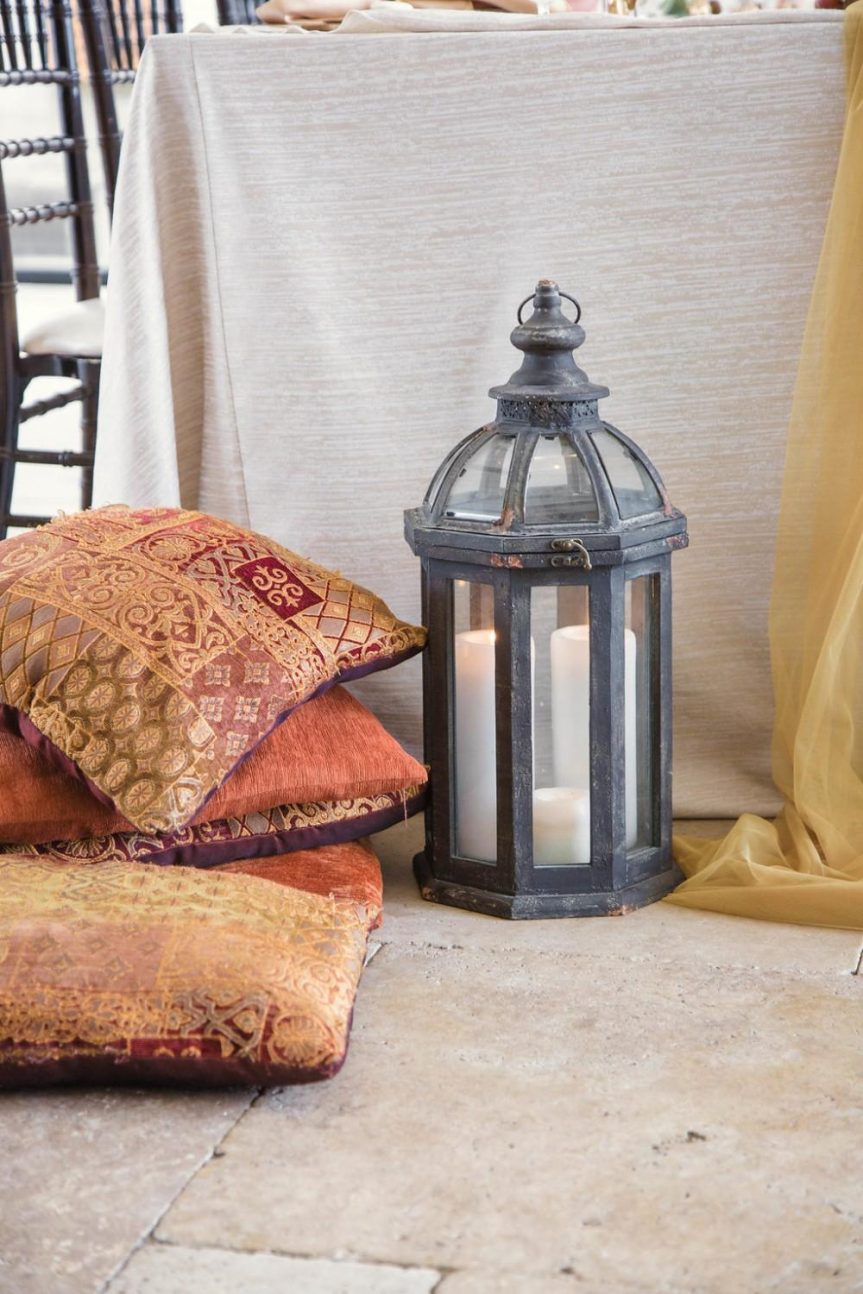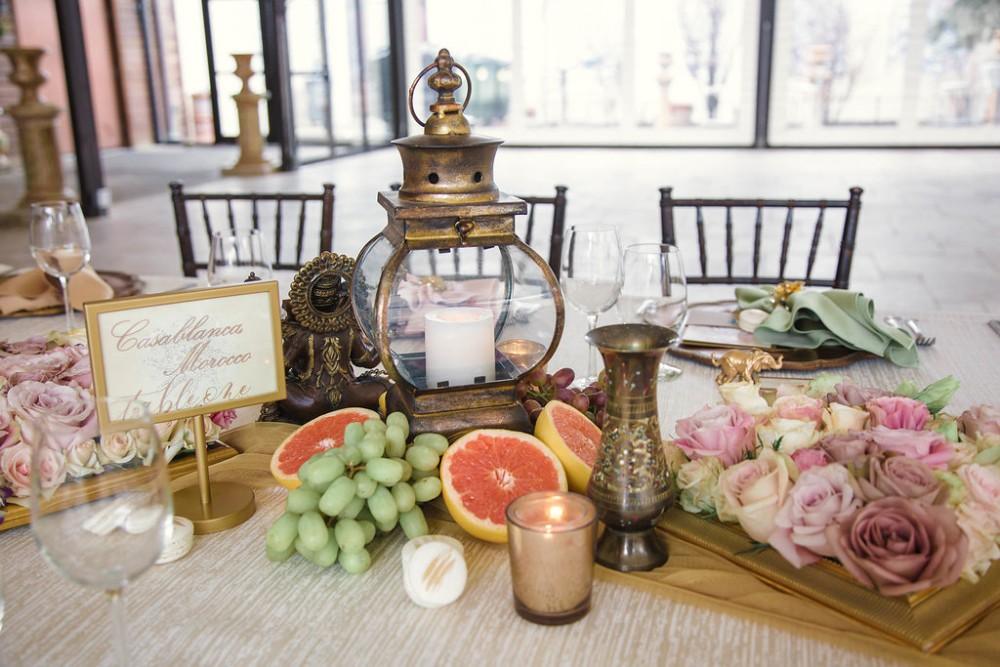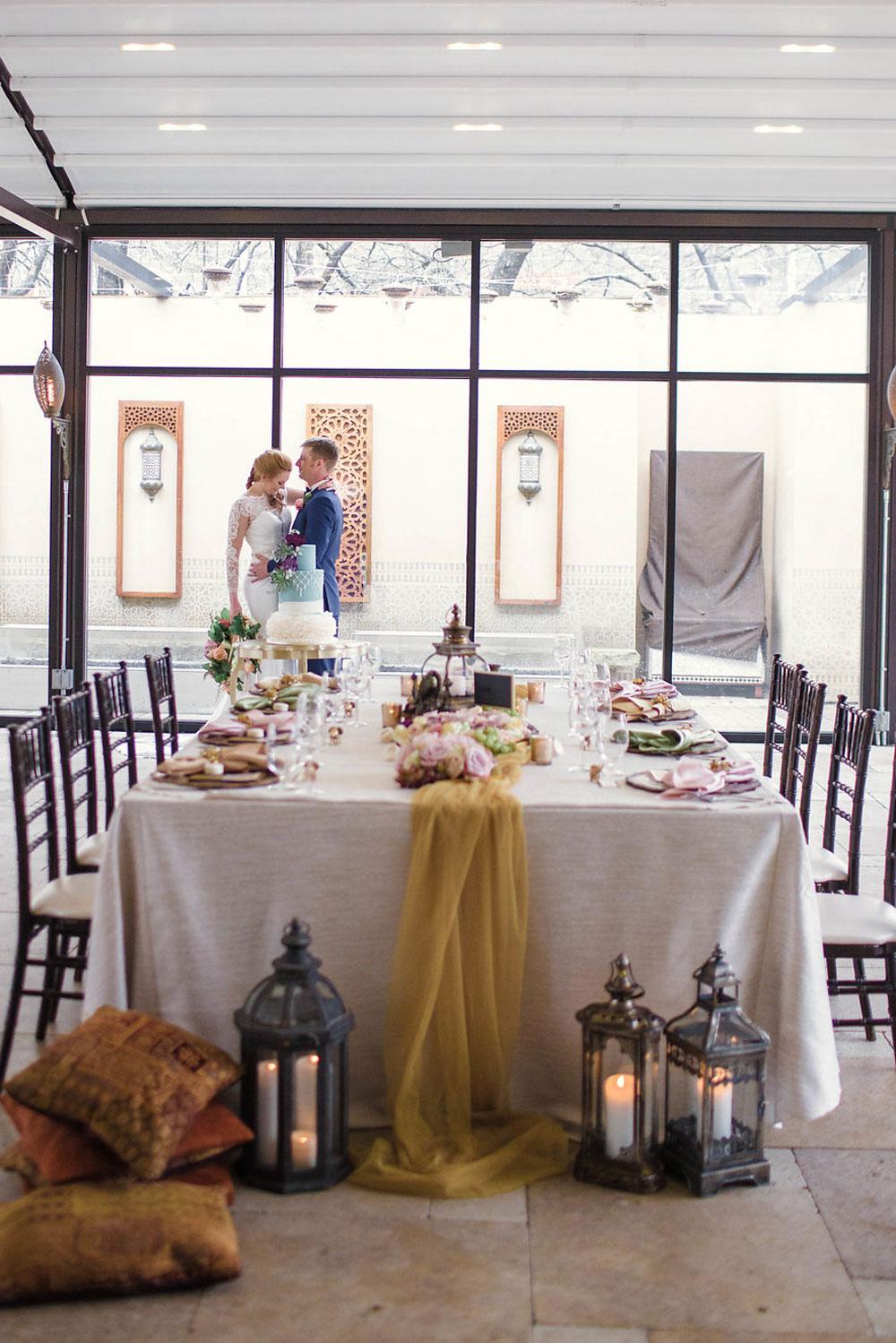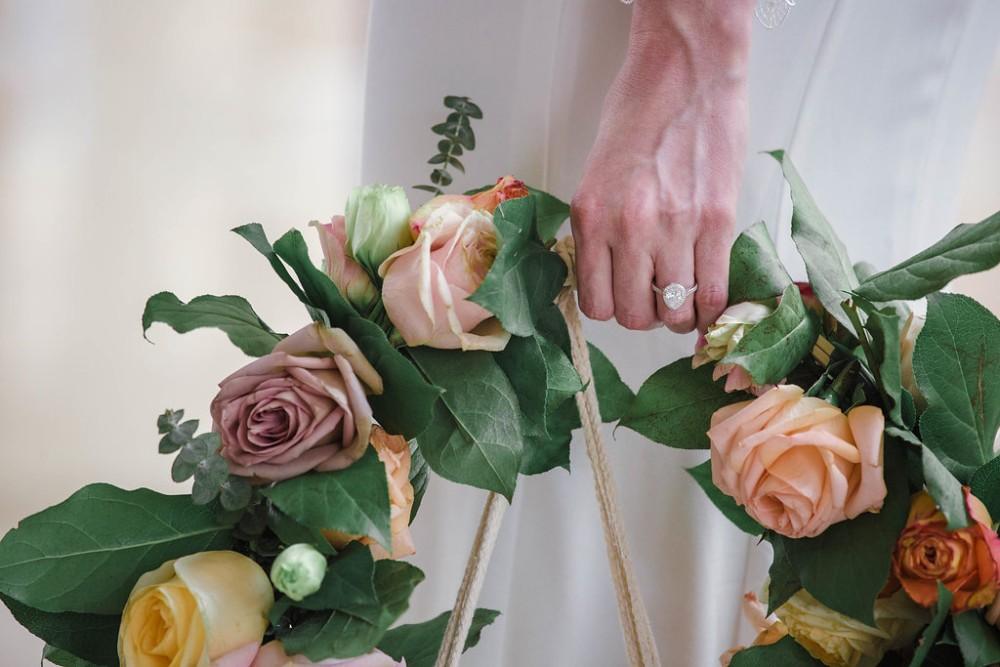 The custom three-tiered cake covered in aloe blue, bestowed a beautiful hand-crafted macramé that fit perfectly with the theme of the day. Handmade life-like succulents trailed from the top of the first tier to the second and then to the final tier which was covered in ruffles and mini flowers for all to enjoy. Following in suit, a one of a kind hoop macramé bouquet was fashioned to match the uniquely stunning cake in true bohemian style.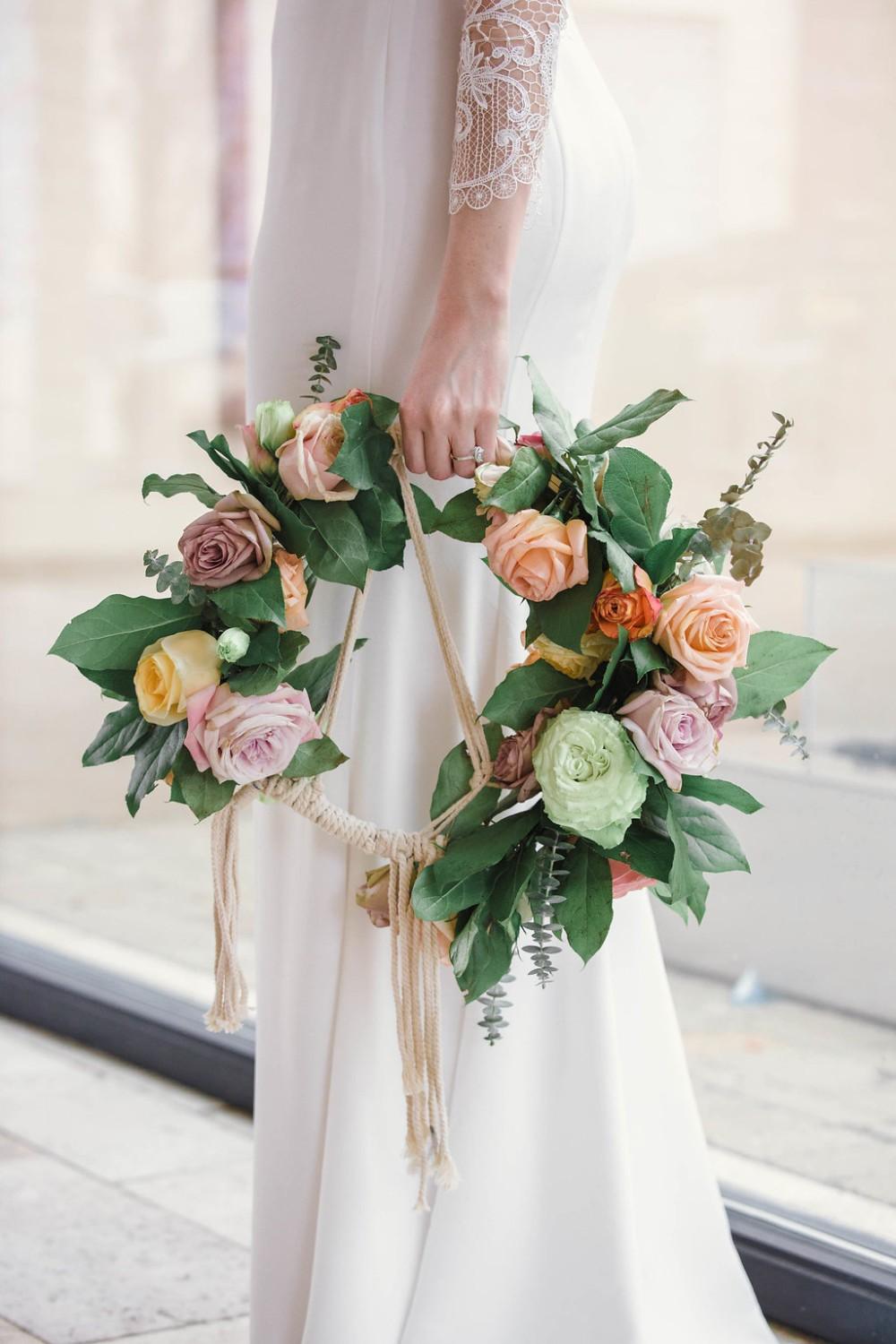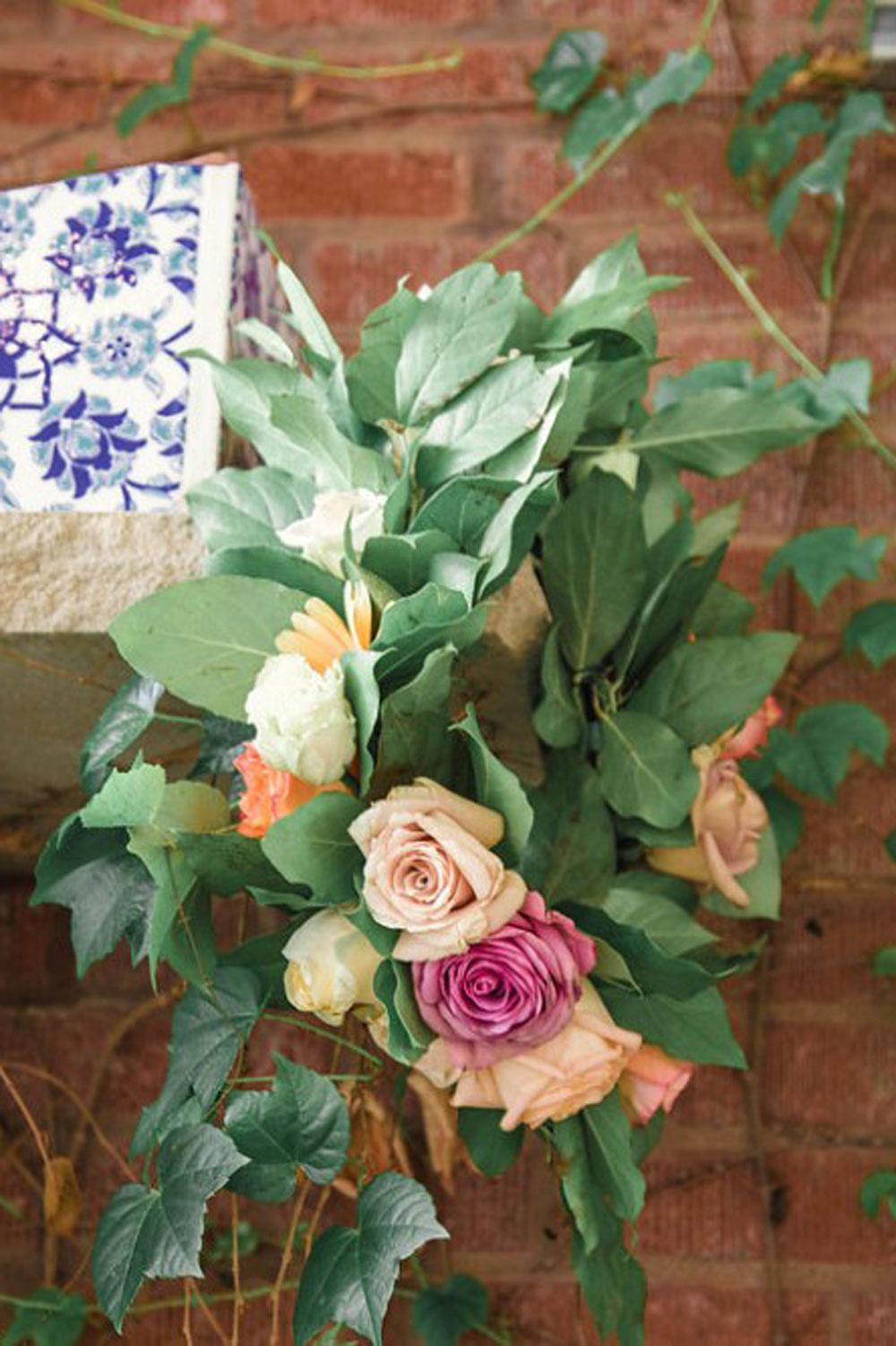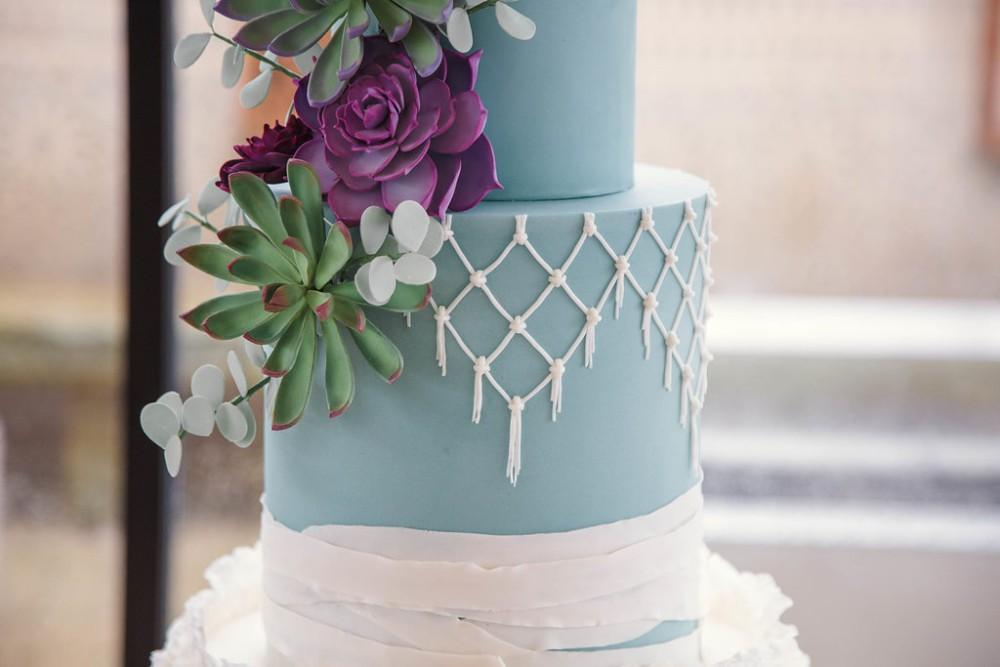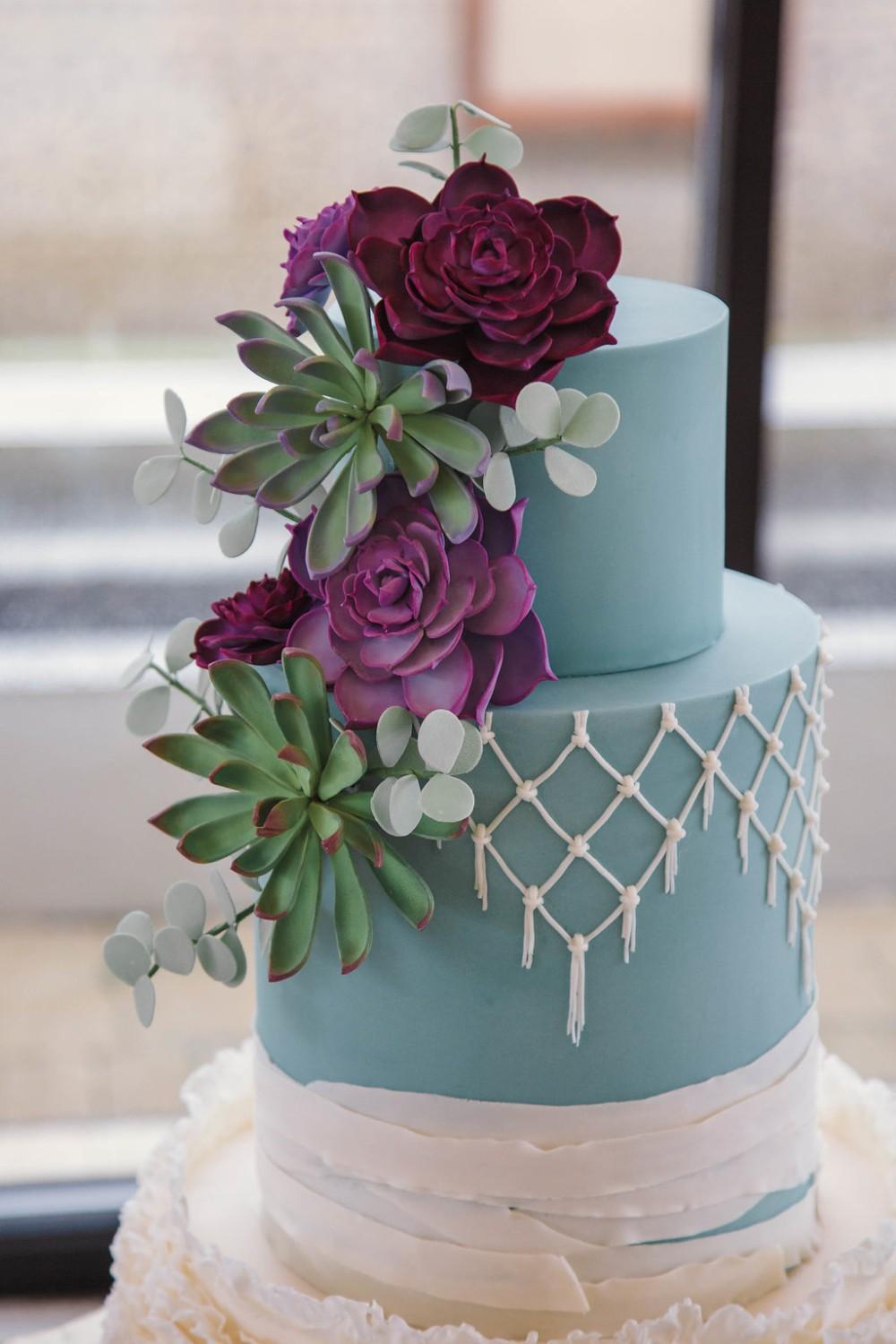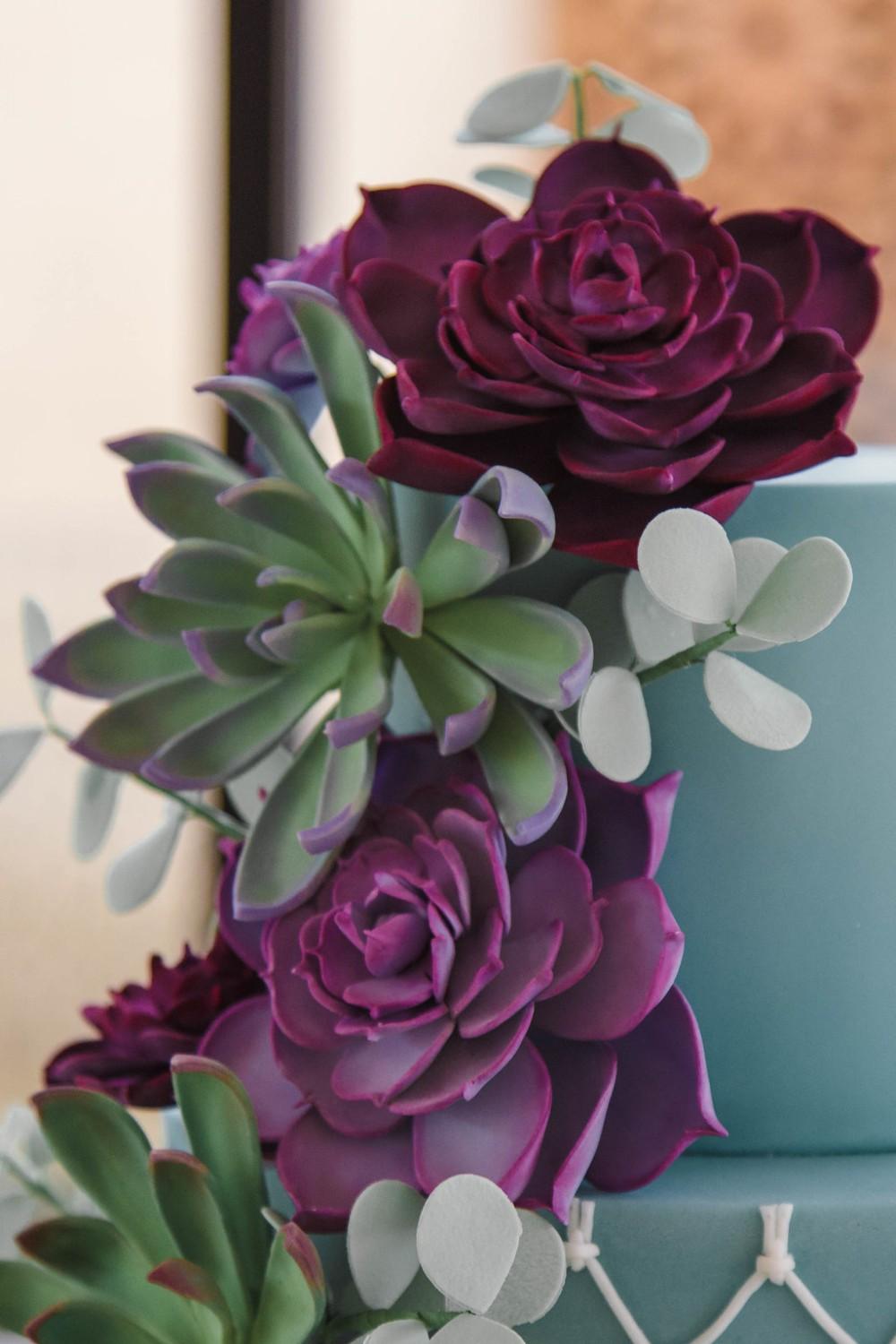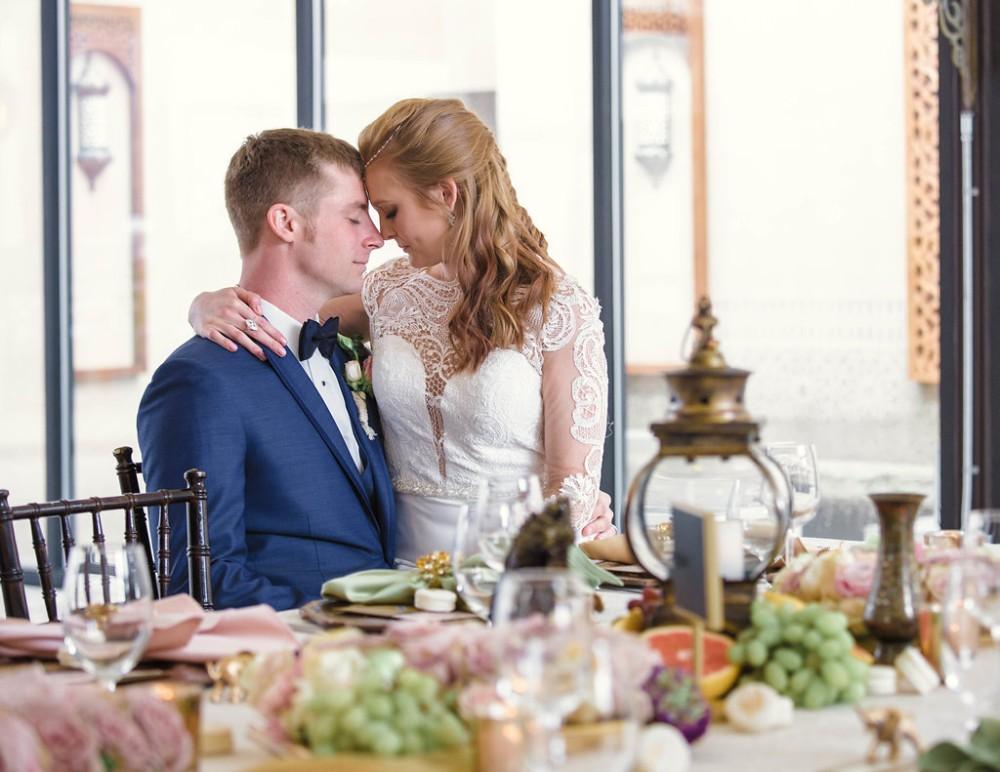 Following in suit, a one of a kind hoop macramé bouquet was fashioned to match the uniquely stunning cake in true bohemian style. A flawlessly fitted semi-mermaid lace dress with mid-drift jewels embodied the finest detailing of east and west combined. A simple train and buttons down the back were a seamless additional to the silhouette. Traditional jewelry and accessory pieces were used in non-traditional fashion to accentuate our Eastern flair. A new take on "something blue" was seen in the use of a marquee ring complimenting the exceptional headpiece. Soft pink makeup hues were created to represent the Pink City (Jaipur), which exemplified the entire look of the day. Modest curls and a half fishtail hairstyle trailed down to emulate the buttons on the back of the dress and the look was brilliantly topped with a draping marquise double encrusted diamond. A natural blue tuxedo effortlessly emphasized the beauty of our cake by bringing in the perfect pops of navy, aloe, and dusk blue. Our Eastern inspired stationery suite gave a glimpse into what beauty was awaiting guests.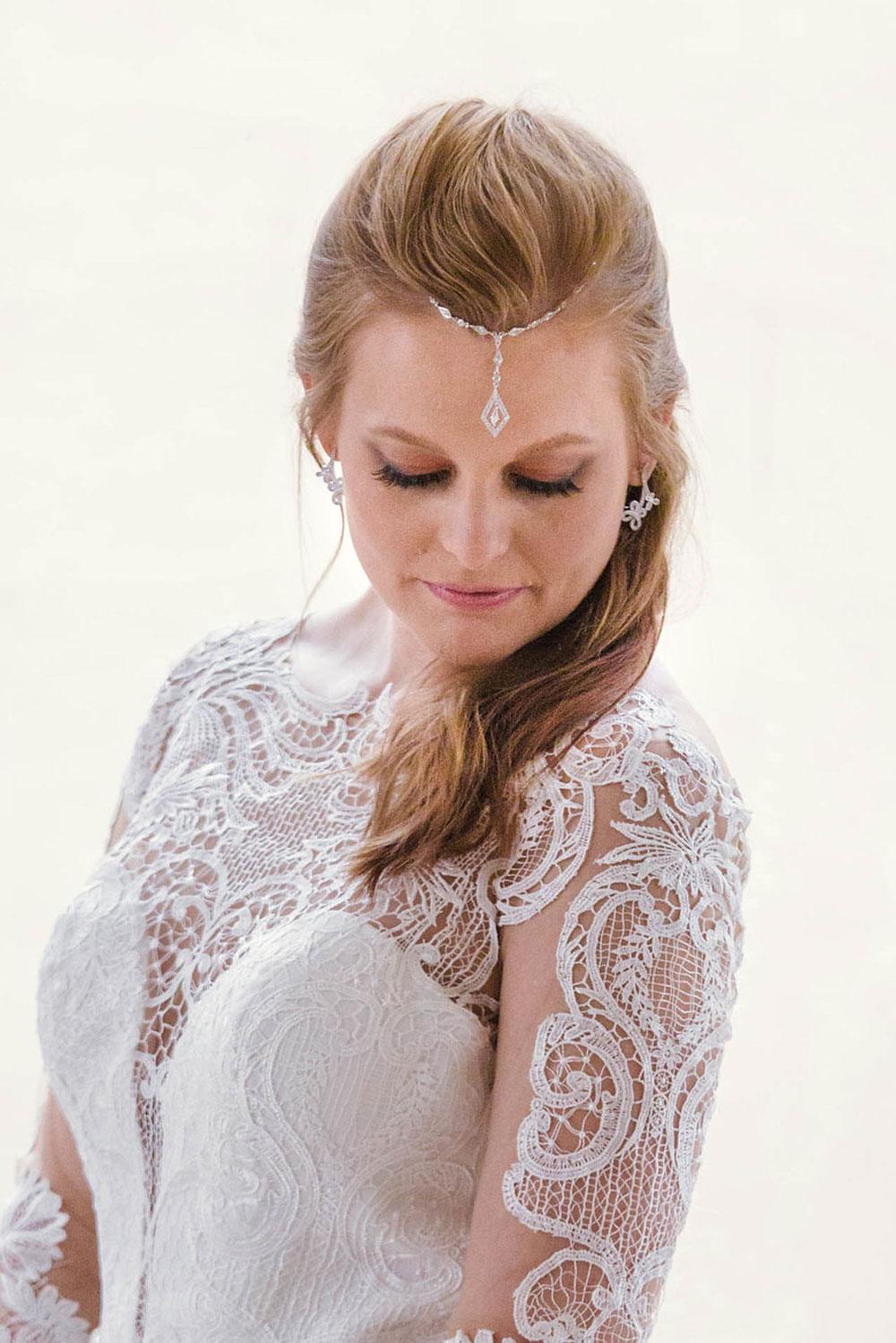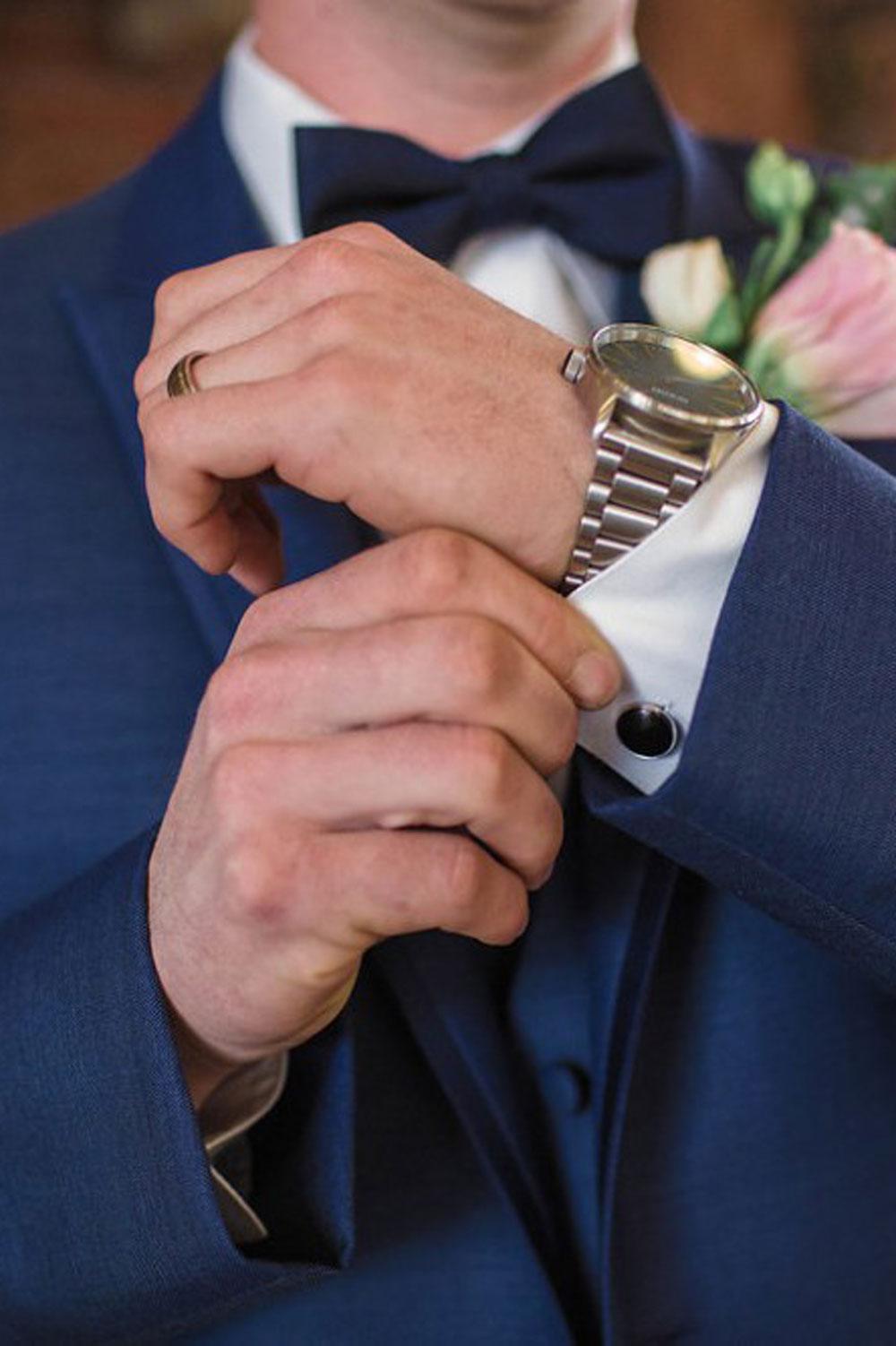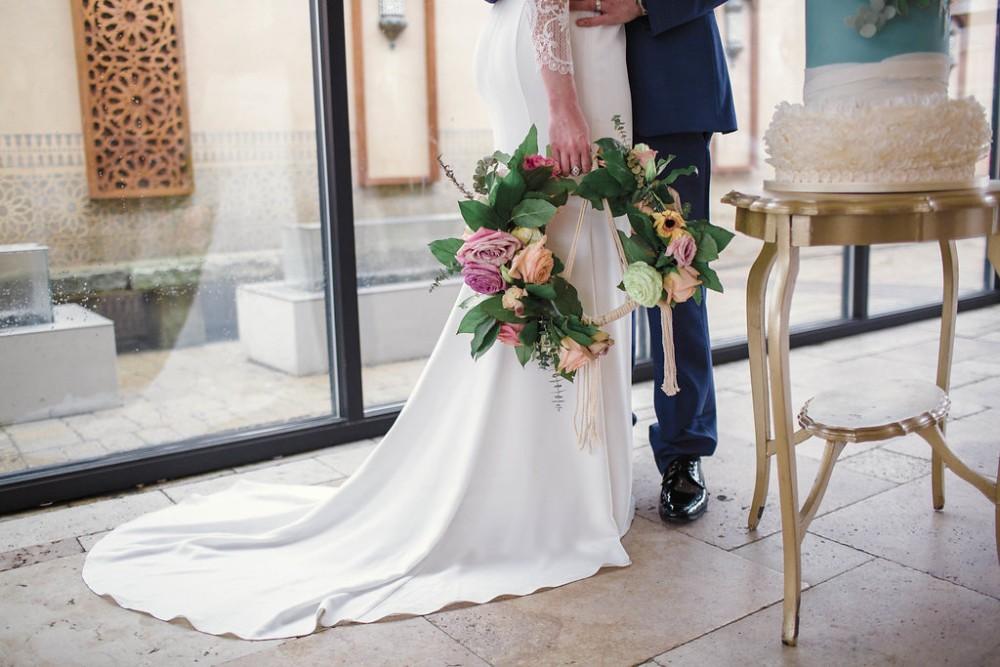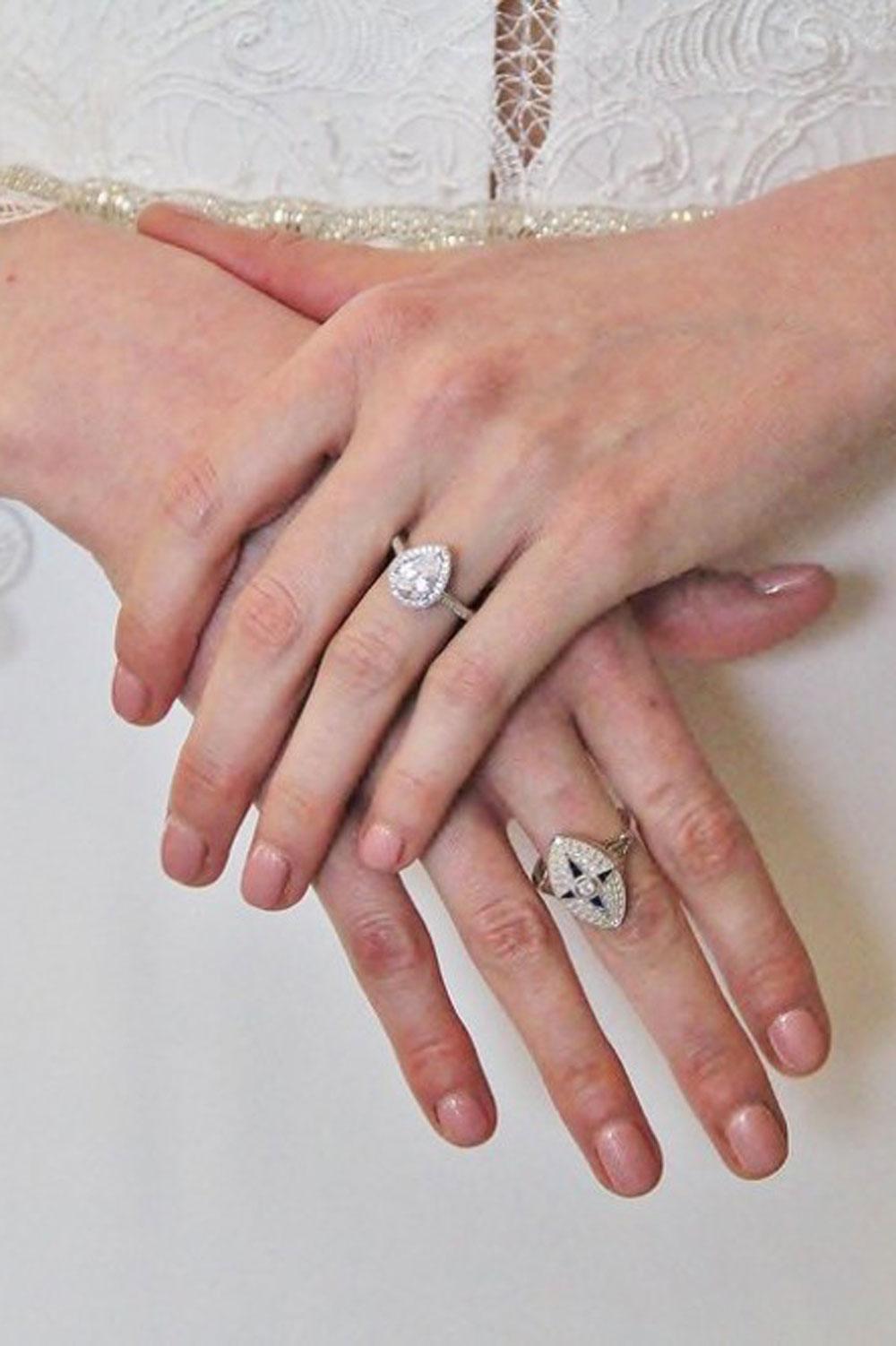 Perfectly captured, our styled shoot would not have been celebrated today if it weren't for the artistic talents of Michelle Cox Photography who partnered with Kim Rensburg and Diesel Beats TV for their exquisite video trailer.
Vendors:
Venue: Galleria Marchetti, Photography: Michelle Cox Photography & Kimberly Rensburg Photography, Floral, Décor & Styling: Kensington Floral & Events, Cake & Sweets: Amy Beck Cake Design, Bride's Gown: Evas Bridal International, Formalwear: Emanuele Tuxedo Hair & Makeup: MAS Makeup Artistry, Videography: Diesel Beats TV, Stationery: Flyy Design Creative, Jewelry & Accessories: Calla Couture Jewelers, Linens: Windy City Linens 
Can't get enough styled shoots?  Head over to thecelebrationsociety.com to see more, or check out Styled Shoot – Industrial Chic!