Your wedding stationery sets the tone and theme for your Big Day. Check out 6 of the hottest trends in all things stationery for 2018 and make sure your invitations not only reflect your personality as a couple, but are also fresh and in style. Written by Nesa Mangal & Emily Conley.
1. Vintage Glam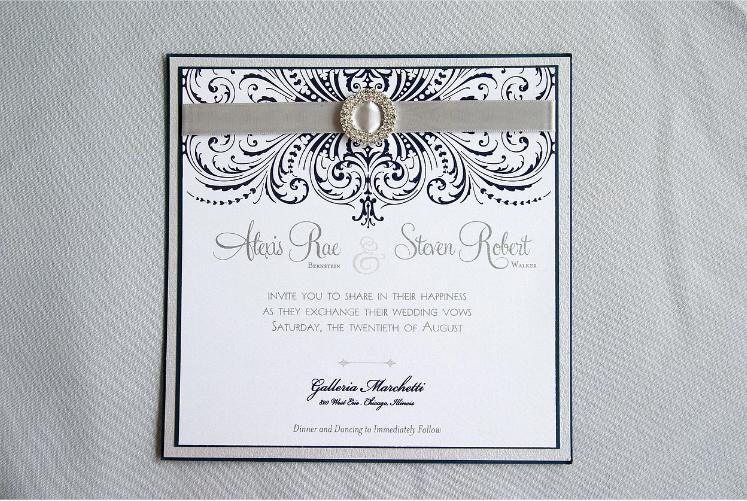 Did you fall in love with your wedding venue because of the impressive architecture or style of the building? Are you obsessed with the metallic color palette that inspires your décor?
If so, Vintage Glam stationery may be a perfect fit. According to Ryan Basile, of Double Trip Press, the look incorporates "metallic invitations ranging from classic golds and silvers to newer and trendier platinums, rose golds, or coppers paired with deep saturated tones like black and dark navy." This trend seamlessly elevates and modernizes a look from the past.
The Vintage Glam couple is all about the details: her dress is studded in white with platinum beading like a Hollywood starlet and he's in a navy suit that's so dark it's almost black. They aim to look like a movie poster against the backdrop of their special venue.
2. Updated Traditional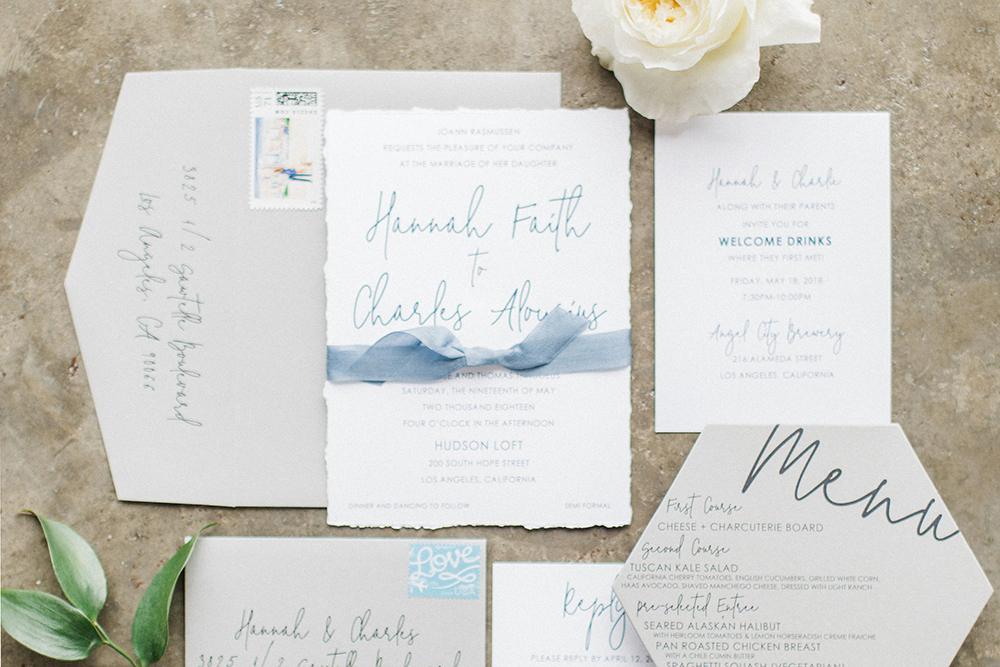 Is your wedding dress elegantly understated? Do you like clean lines and classic color palettes?
Updated Traditional may be just your style. This trend sees classic typographic treatments exquisitely printed on paper. Modern calligraphy and hand-lettered styles are a popular choice. There are no frills on this invite— it's simple, beautiful, and classy, but never boring.
An Updated Traditional couple is interested in an intimate wedding that revolves around sharing their love with close friends and family. They don't need or want embellishments to stand out—they let their love speak for itself.
3. Outdoor Fresh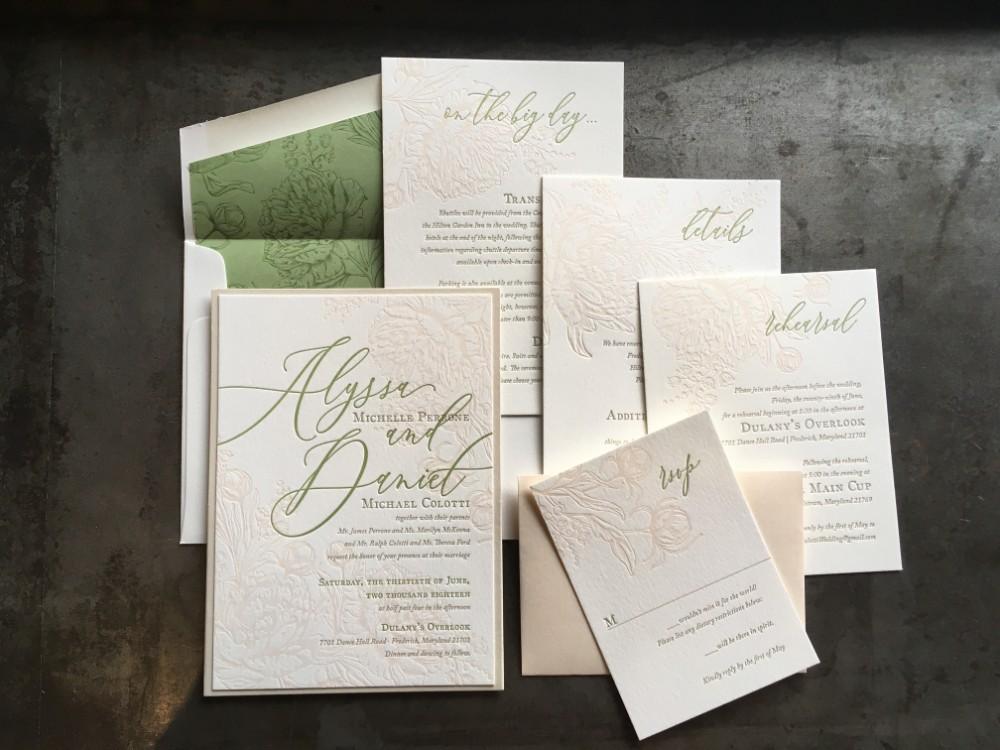 Planning a garden wedding that is the definition of elegance? Love spending time outside in nature?
If you're having an outdoor wedding but aren't into the shabby chic look, the outdoor fresh trend should be your go-to. This invitation opts for a soft, clean look featuring a fresh palette inspired by the simple beauty of nature and modern typography to set it apart from the rustic trend.
The Outdoor Fresh couple are free spirits who love fresh air, lush flowers, and soft pastel tones. Grooms are styled in light grey suits or Brides with flowing, loose curls.
4. Ultraviolet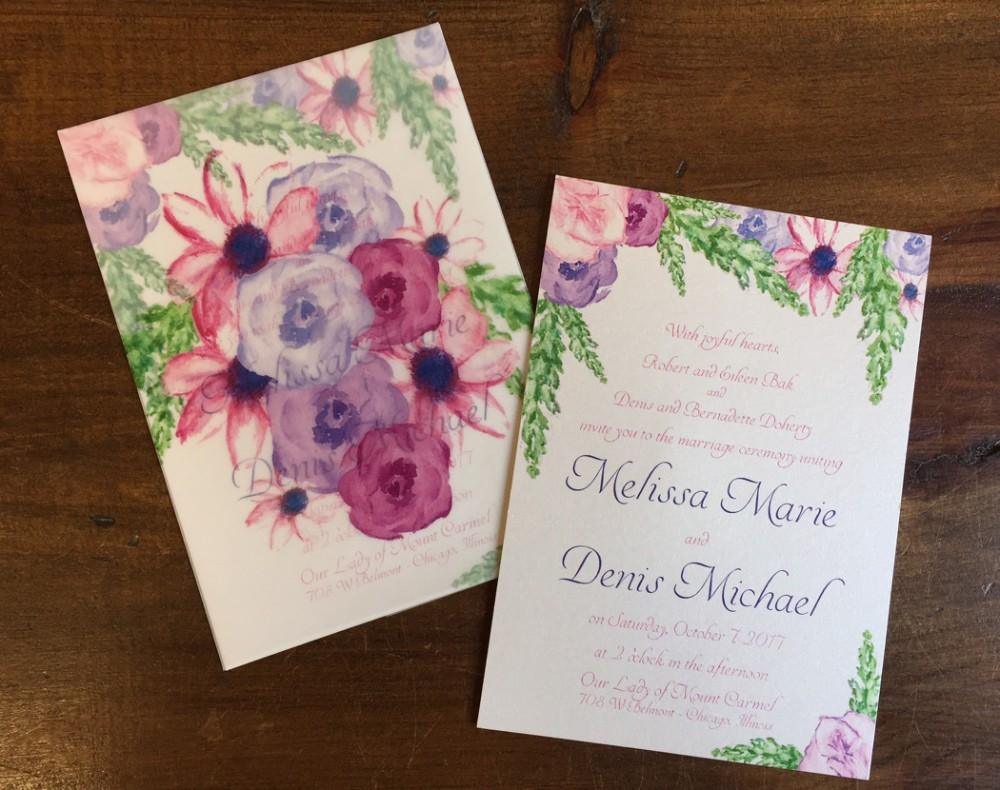 Are you always sporting the latest fashion trend before your friends have even heard about it? Do you spend your weekends visiting art museums or creating your own masterpieces?
The trendy and artistic can't go wrong with invitations inspired by the Pantone Color of the Year—Ultraviolet. While Ultraviolet isn't a hue that typically crops up in wedding invitations, after this color was announced as the color of the year, its popularity skyrocketed. Ultraviolet stationery pairs well with other shades of purple and utilize charcoal, gold, or navy accents.
The Ultraviolet couple wants to stay from anything that feels too traditional or classic. They are using clean white linens, simple white flowers, and minimal décor with deliberate and bold pops of deep purples or magenta.
5. Fearless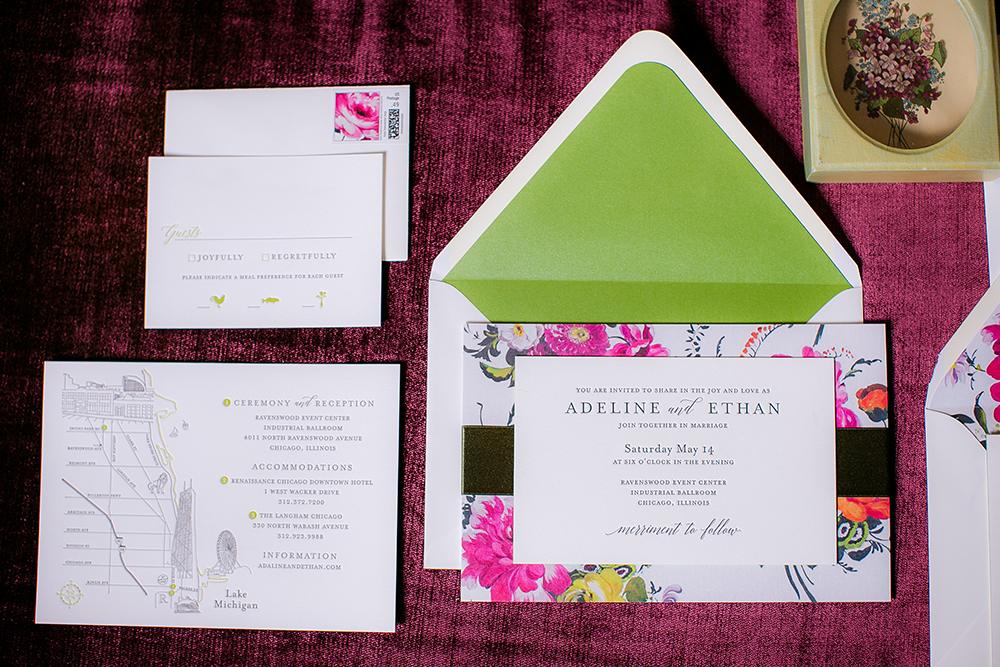 Invitation by Steracle Press
Are you an adrenaline junkie? Do you enjoy jumping out of airplanes or crashing through white-water rapids?
If you can't wait to find your next thrill, the fearless trend is your perfect match. Fearless stationery features confident and strong colors that typically aren't seen in weddings—bright green, coral, or hot pink, paired with complementary hues. You'll also find unexpected materials: wooden invitations, acrylic menus, or intricate laser-cut gatefolds—bold options that are sure to impress.
The Fearless couple isn't planning a conventional wedding. They like to stand out from the crowd and enjoy life to the fullest. You may find this couple in brightly colored Chucks under a wedding dress or tuxedo.
6. Marbled Paper
Do you delight in finding one-of-a-kind items in specialty shops? Are you wearing a custom-designed wedding dress or tuxedo?
If you're into making a unique statement, the Marbled Paper invitation trend is for you. "Marbled paper allows for an invite that is high end, unique, and organic all in one," Ryan Basile explains. "It combines texture and color into a single sheet that is unlike the next— similar to a snowflake, no two marbled invitations are the same." This one-of-a-kind paper is too thin for a stand-alone invitation, but makes for a stunning liner, backing, in-between layer, or show-stopping paper envelope.
The Marbled Paper couple is planning an intimate, highly personalized wedding that guests will always remember. They don't want anything routine or expected, but delight in curating a distinct look.