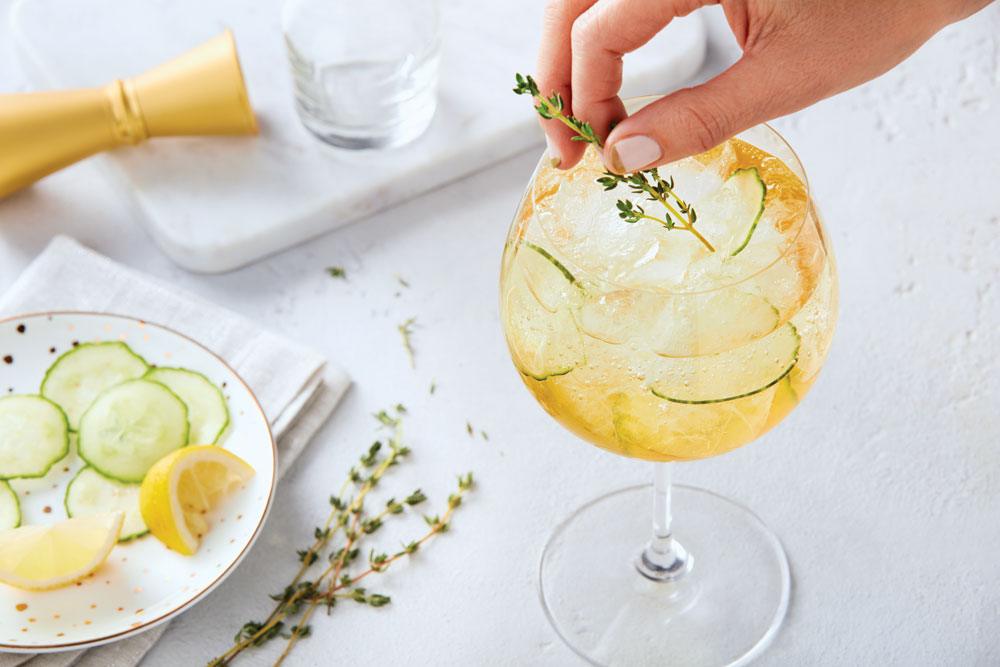 This weekend, Prince Harry and Meghan Markle will tie the knot, and it's the perfect chance to round up your bridesmaids for a (jolly) good royal wedding viewing party! Break out those fascinators (a tiara for you, of course) and celebrate like a true Brit with these three classic English cocktails. Tea and crumpets are optional. All images belong to LBCO.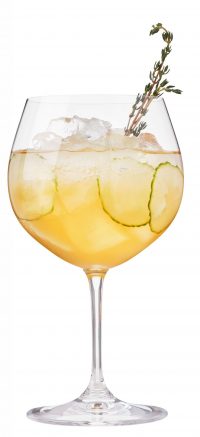 The Windsor Knot
1 ½ oz Bloom gin
½ oz orange liqueur
1 oz freshly squeezed lemon juice
2 oz white cranberry juice
3 cucumber slices
3 oz club soda
Cucumber, sliced  (for garnish)
Fill a wine goblet with ice. Add gin, orange liqueur, lemon juice, cranberry juice and cucumber slices. Stir to mix. Top with club soda. Garnish with cucumber slices.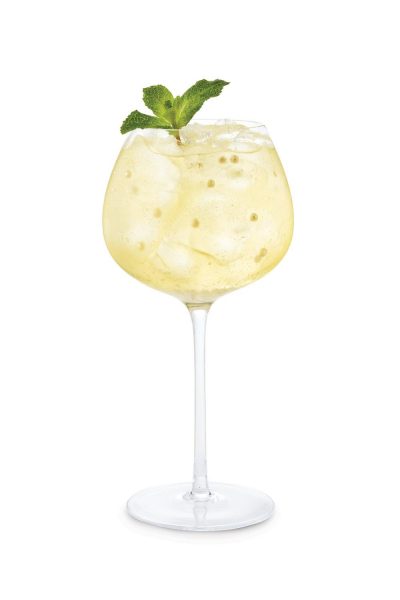 Wedding Belle
Chamomile Tea Syrup
Add 1 cup granulated sugar and 4 chamomile tea bags to a resealable, heatproof container. Pour in 1 cup boiling water. Stir until sugar dissolves. Allow to cool, remove tea bags. Cover and refrigerate for up to 2 weeks. Makes 1 cup for 8 servings.
Fill a wine glass with ice, add gin, lemon juice, chamomile tea syrup, and tonic. Stir gently to mix. Garnish with a mint sprig or gently add dragees.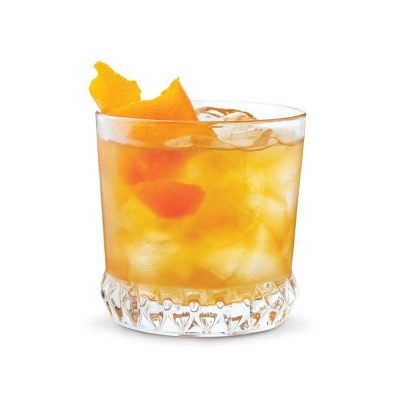 G & TEA
In a cocktail shaker filled with ice, add gin, orange marmalade, chilled Earl Grey tea, and bitters. Shake and pour into a rocks glass filled with ice. Add more ice and garnish with orange twist.