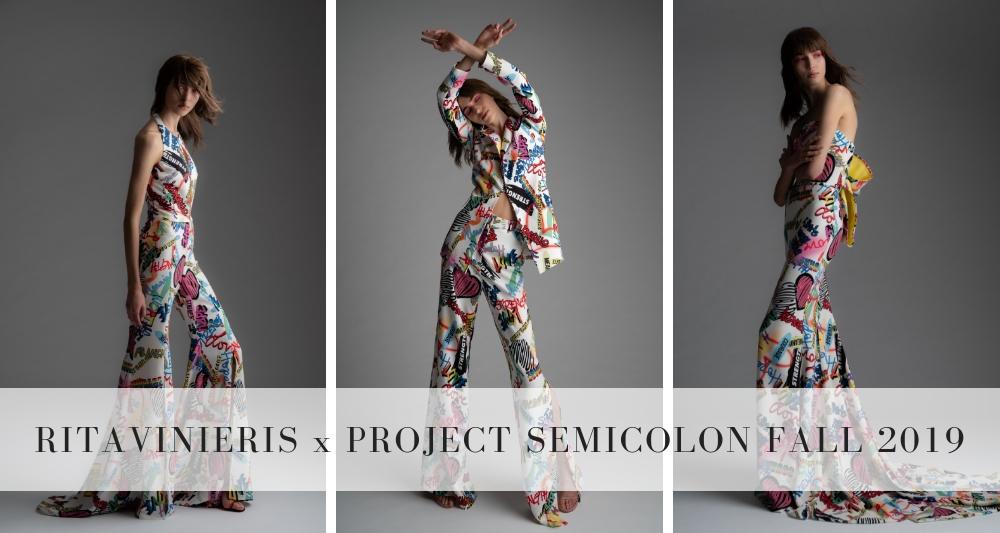 Rita Vinieris x Project Semicolon Fall 2019
Take a look at every spectacular piece in Rita Vinieris x Project Semicolon's 2019 collection, right here.
This season Rita Vinieris has partnered with a cause near and dear to her heart, Project Semicolon; because your story is not over. Project Semicolon is a movement dedicated to presenting hope and love to those who struggle with mental illness, addiction and self-injury; operating within the belief that suicide is generally preventable. By providing connected community and greater access to information and resources. Project Semicolon has helped 5.2 million people since 2013.
A portion of every Rita Vinieris piece sold during 2019 up to $25,000 will be donated directly to the movement. 100% of proceeds from the Limited Edition FW19 scarf will also be donated.
Want to see more from Rita Vinieris? Click here.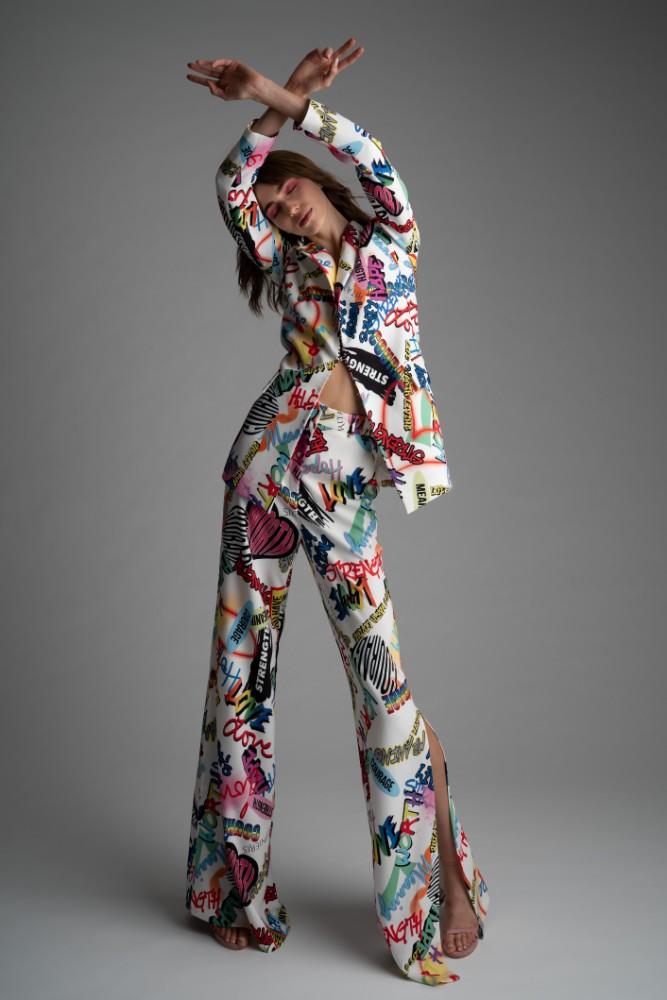 Graffiti Power Suit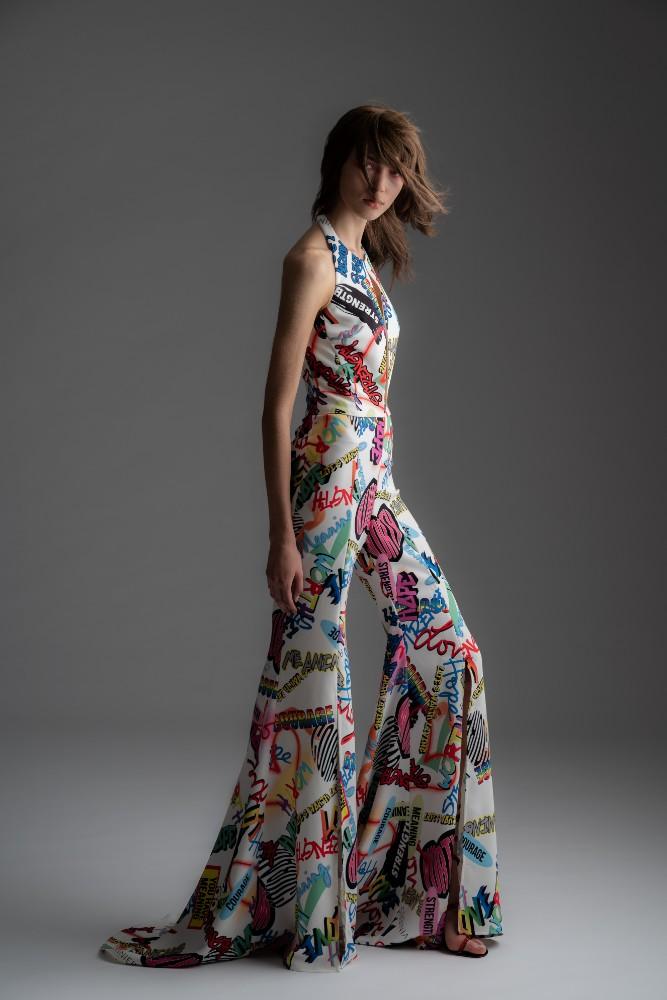 Graffiti Jumpsuit
Graffiti Bow Gown
Graffiti Scarf
Try on your perfect gown at one of our favorite local bridal boutiques, click here.