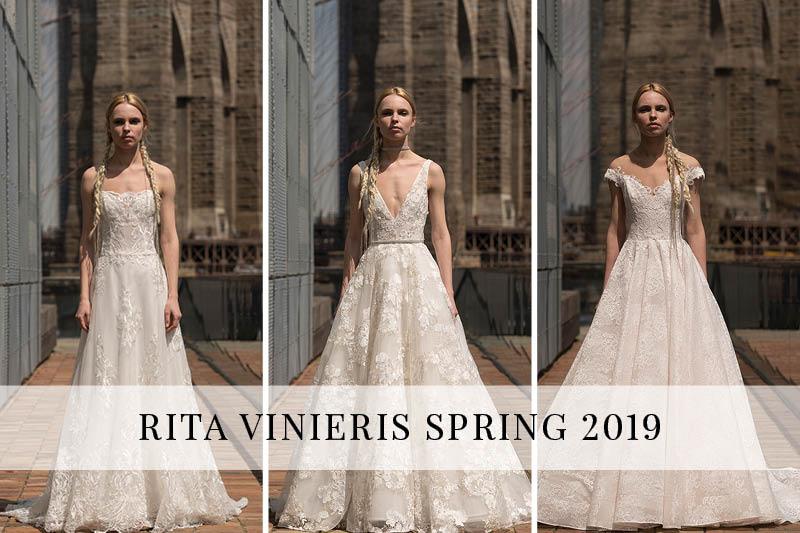 Rita Vinieris Spring 2019
Take a look at every spectacular piece in Rita Vinieris's Alyne Spring 2019 collection, right here.
Staying true to form, Rita Vinieris debuted her Alyne Collection with an awe-inspiring art like presentation that had guests still talking about it as they exited Lightbox Studios in lower Manhattan!  Taking her cue from the current #MeToo movement, Rita delivered exactly what today's modern and empowered woman wants in a wedding dress:  confidence, elegance, beauty, and vitality!  "The Spring 2019 collection is all about acceptance and empowerment.  From the unique laces and strong confident, simple gowns to the substantial, edgy bearded harnesses, I wanted to feel courageous and empowered!"
Sophisticated, effortless glamour and chic silhouettes in rich fabrics that are energized by refreezing design details.  Rita's inspiration comes from her love of beauty, life and desire backed luxurious fabrics, architectural draping and meticulous fit.  Subtle finishing touches include soft tucks and pleats, understated beading, sheer panels of fabric, a beguiling illusion, and a variety of couture techniques and styles. Workmanship of the highest level, uncompromising quality, and fit are the cornerstones to her collections. Vinieris's unerring sense of what modern women desire has shaped a brand that is alluring in its design, chic in its perfection, the essence of simple luxury.
Want to see more from Rita Vinieris? Click here.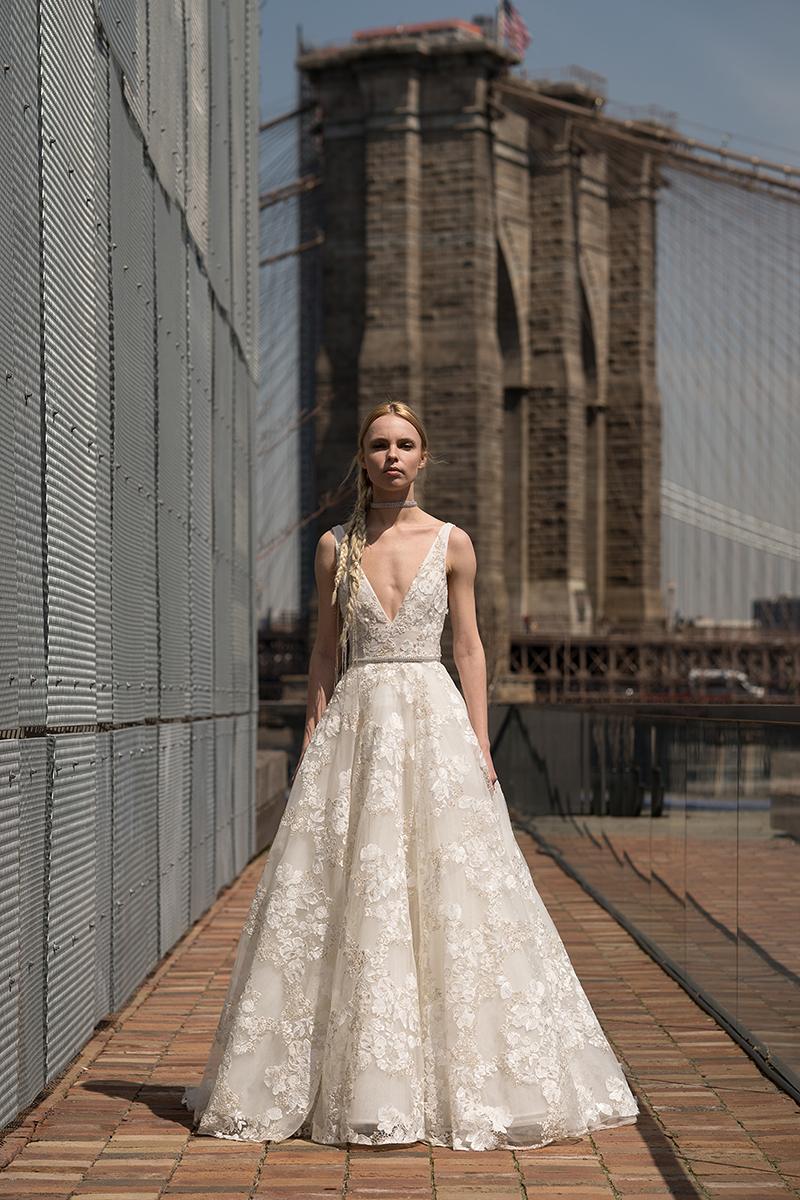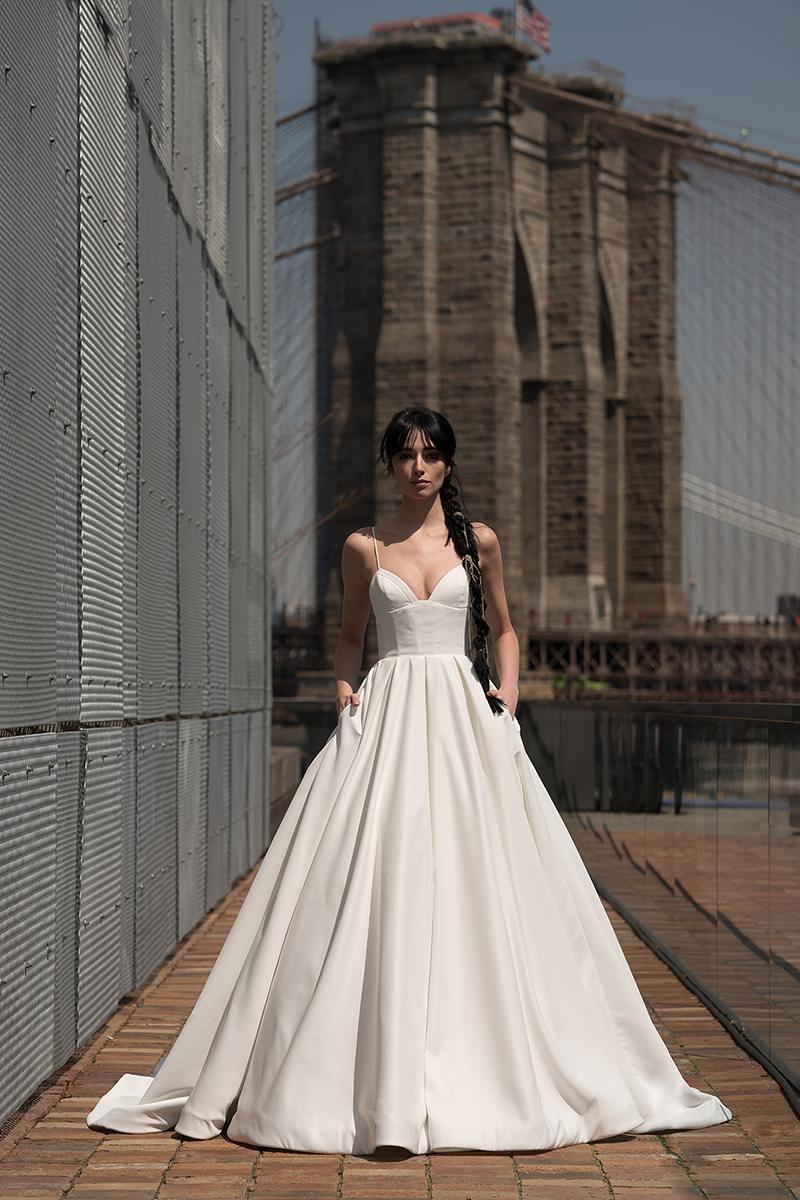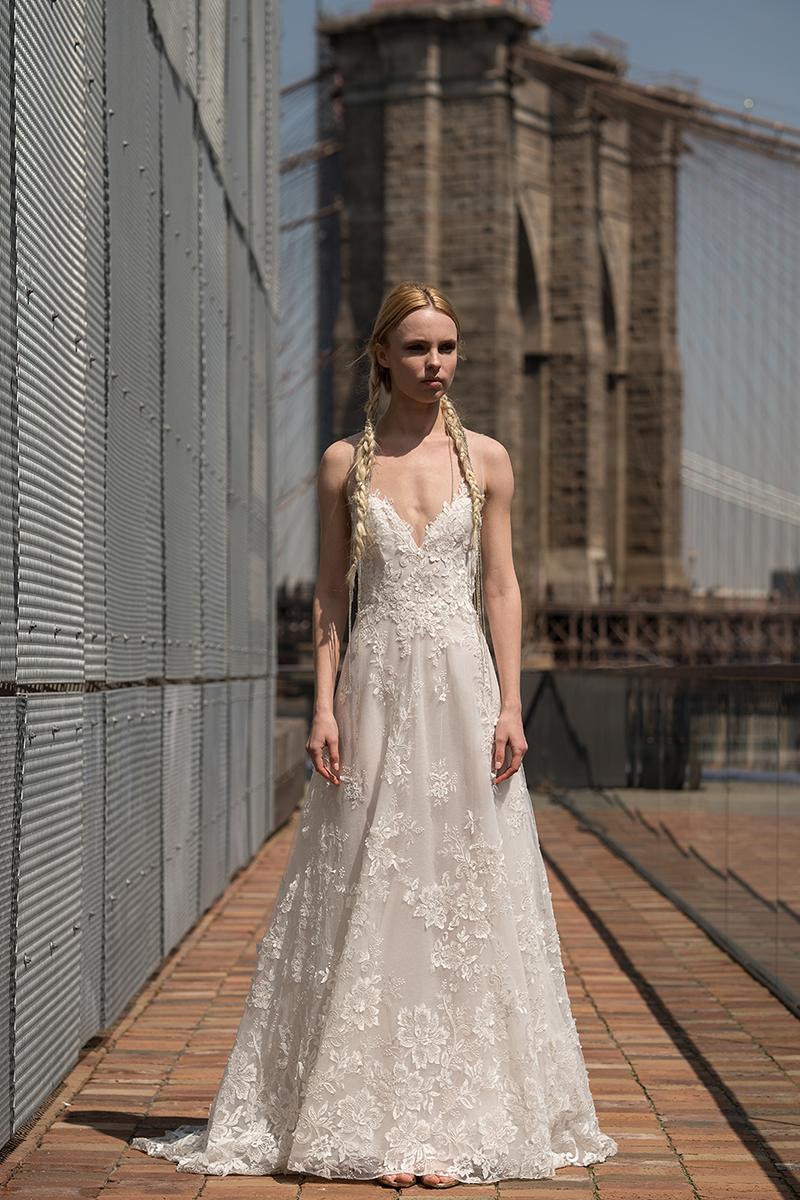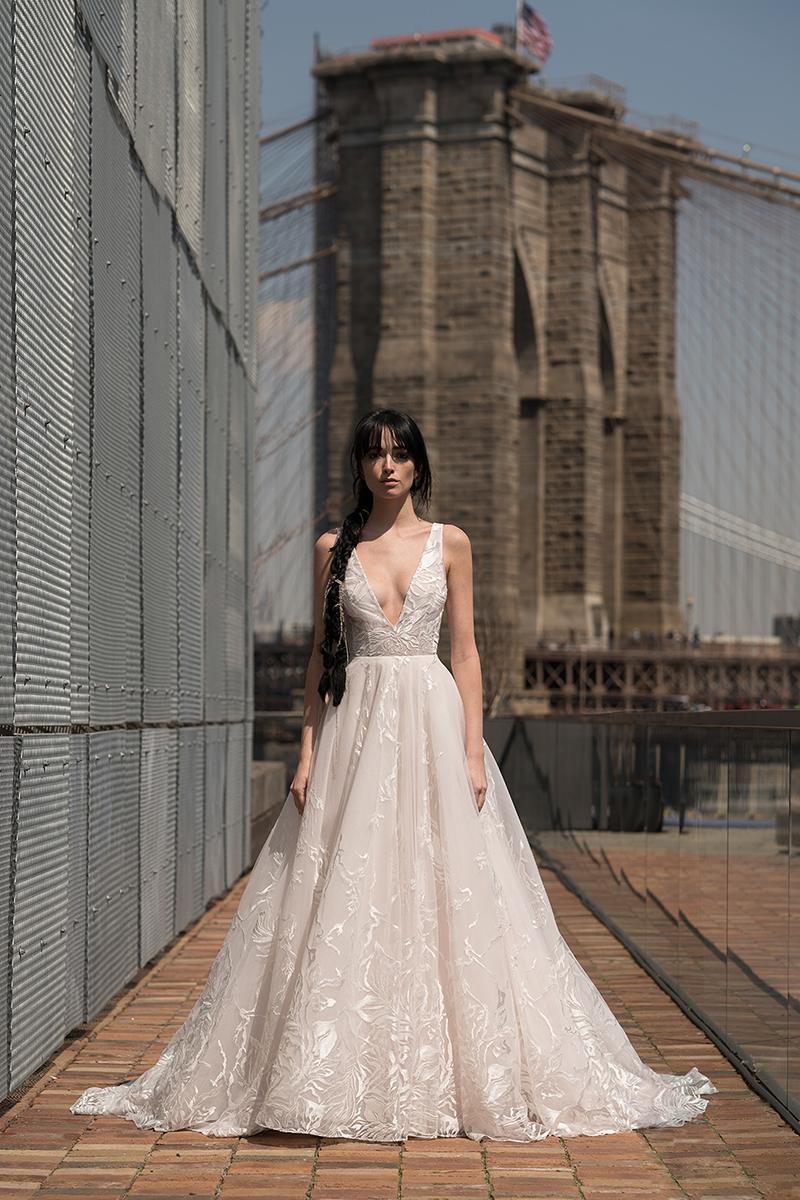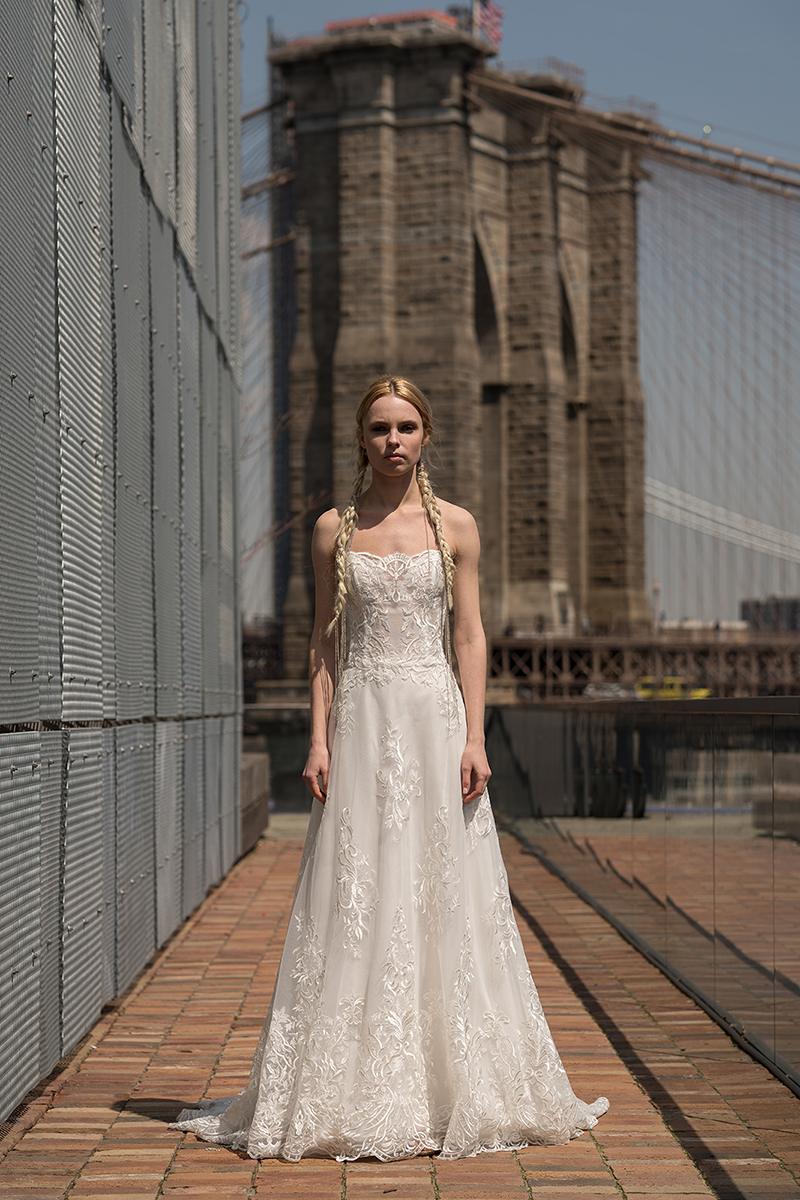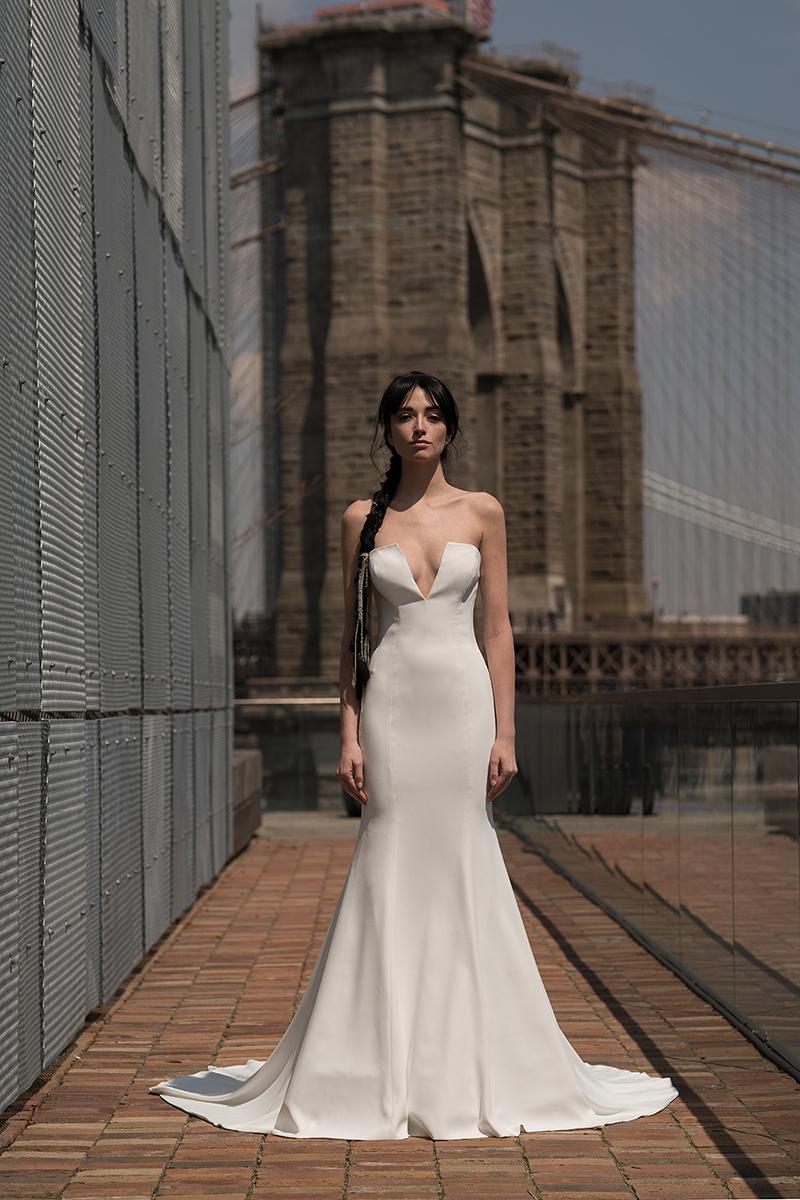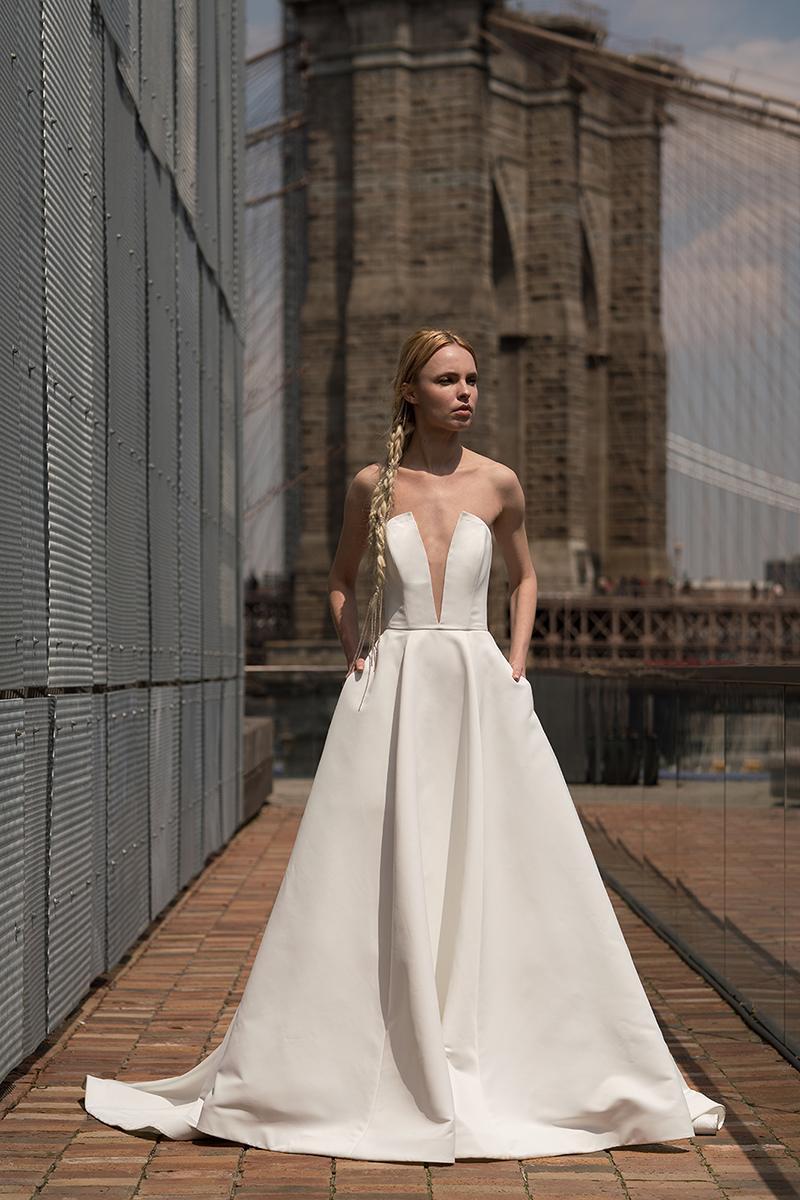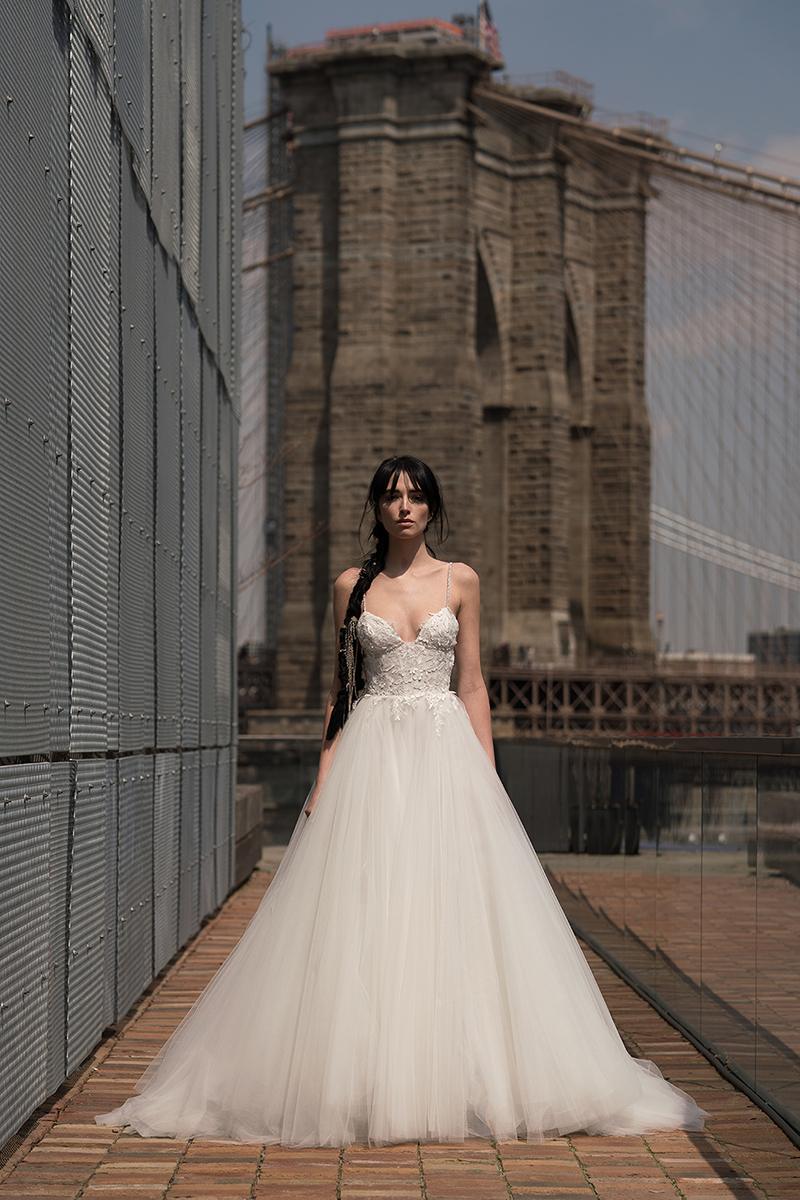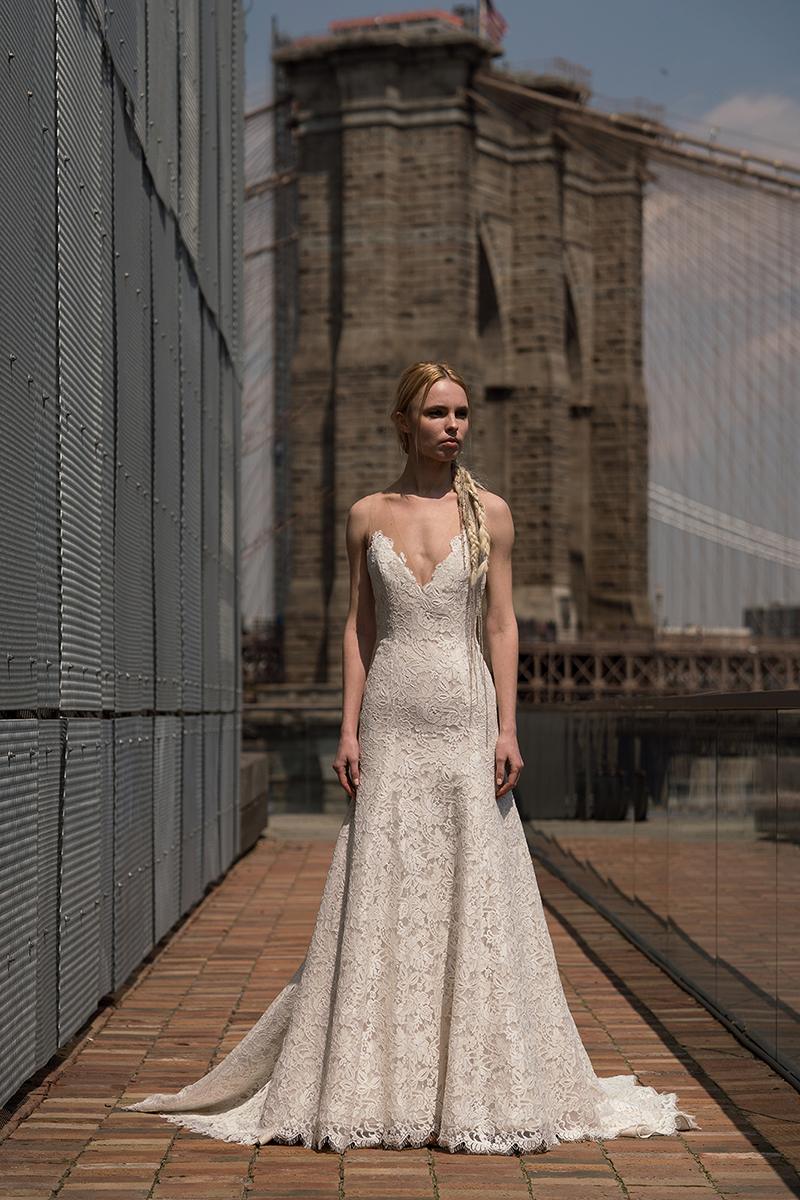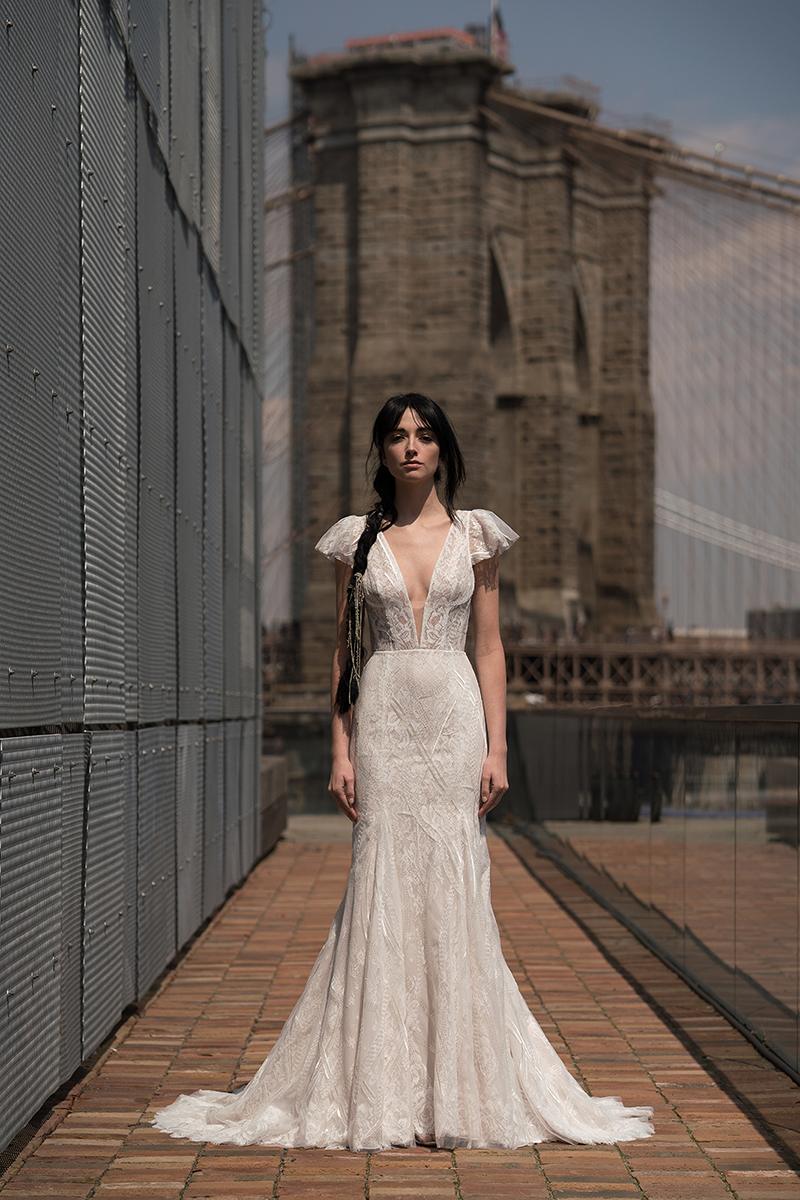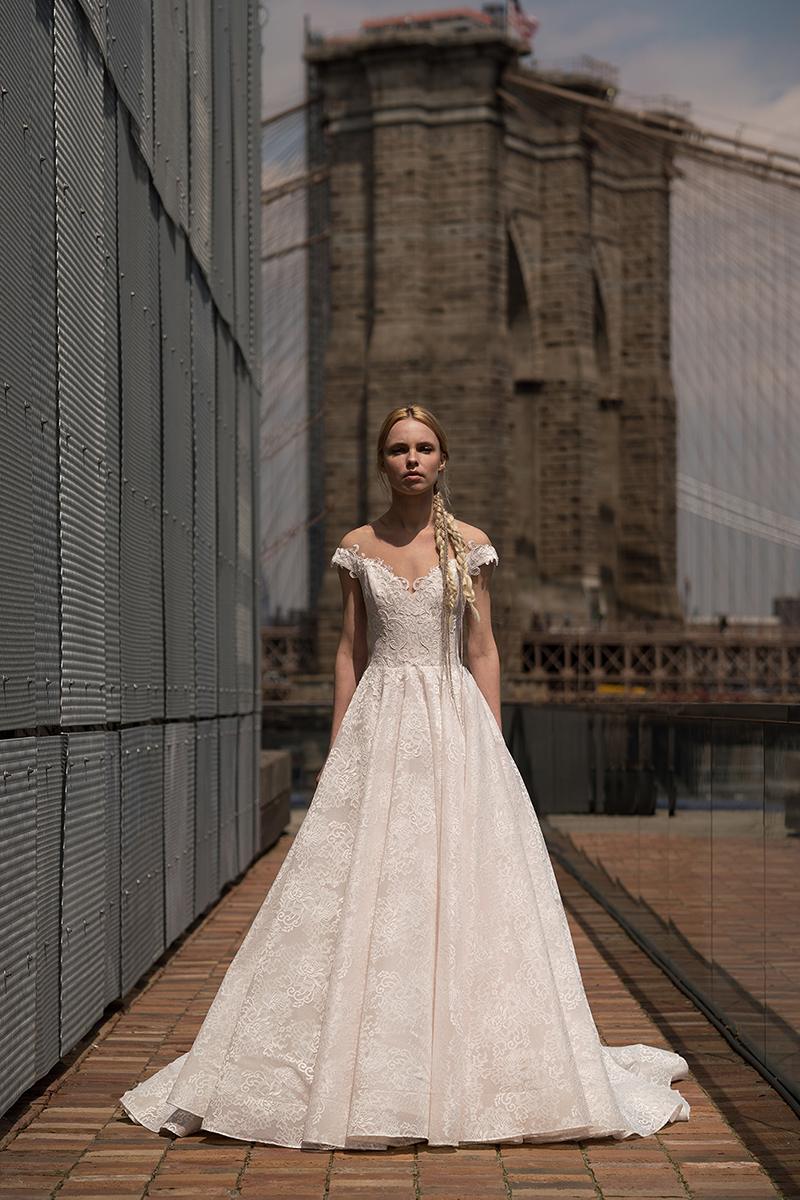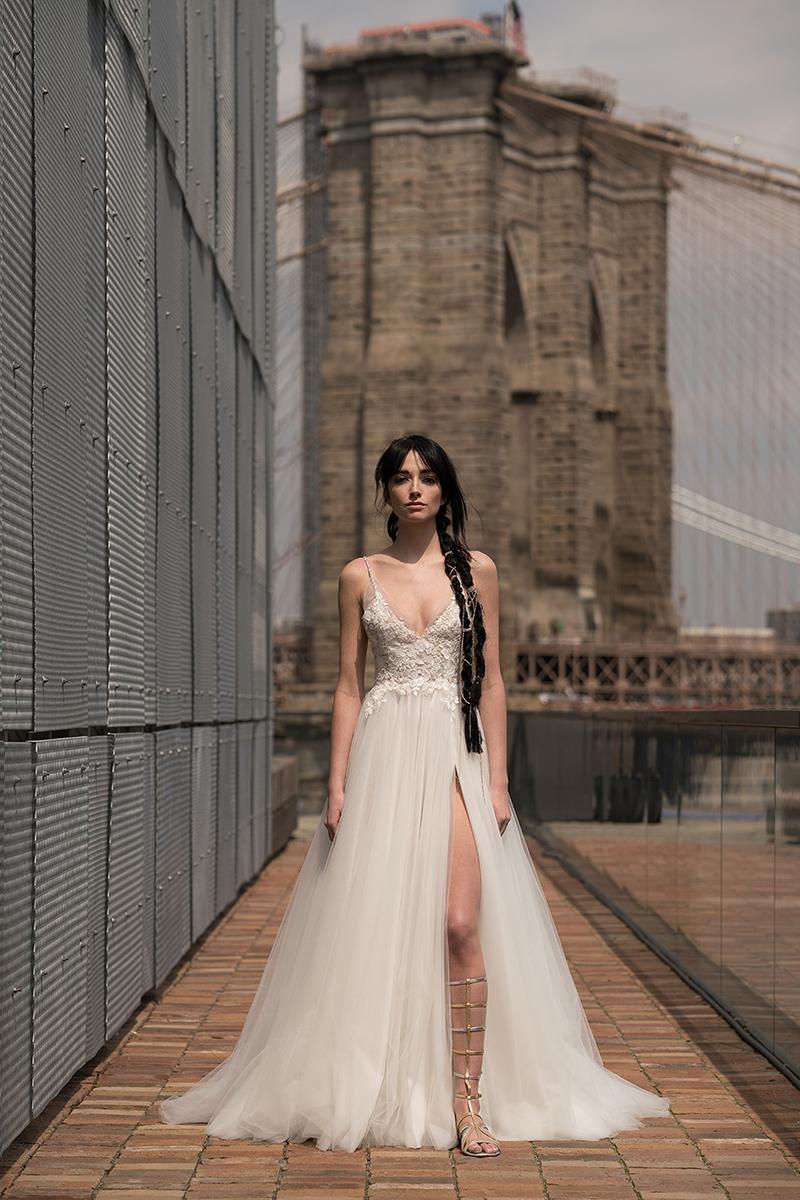 Try on your perfect gown at one of our favorite local bridal boutiques, click here.