When Brian and Katie first met at a city bar called Stanley's, they had no clue that in just a few years' time they would be living together with a dog named after that very same bar.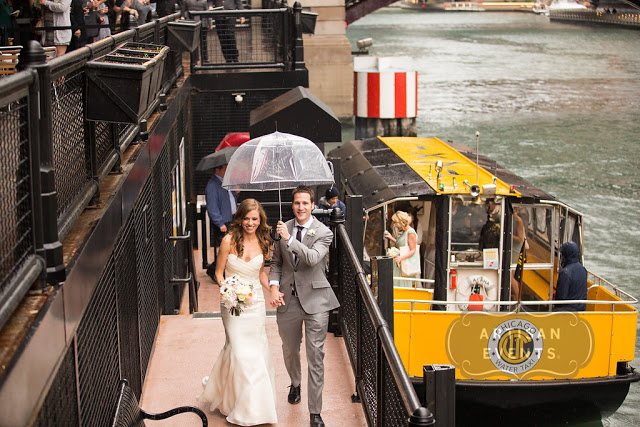 Brian and Katie always had mutual friends but since Brian was living in Seattle, it wasn't until he came to Chicago for a boys' weekend that he and Katie finally crossed paths. "There were instant sparks," Katie says. "But he lived across the country. He was heading back to Seattle the next day, we didn't think anything would come of it."
After Brian left, the couple went several months without any contact but when Brian texted her on New Year's Day, the conversation simply never stopped. Neither of them had been able to stop thinking about the other. Before Katie knew it, she was booking a flight to Seattle- a city she'd eventually move to so that the couple could start their life together.
Despite living on the west coast, the couple chose to host their wedding in the Windy City, the place where their love story began. Their ceremony took place in the Cancer Survivors' Garden, offering guests not only breathtaking views of the Chicago skyline but also gorgeous greenery. "I'd seen the venue multiple times before but as I was walking down the aisle, I was so in awe of our surroundings," Katie says. "It was the best walk of my life."
While walking to Brian as their friends and family looked on was unforgettable, one of Katie's best memories from the day happened hours before the couple said "I do". Katie says she'll never forget seeing her dad for the first time: "He walked in, whistled and said 'Wow'. I'll always remember the look on his face."
After the ceremony, the new Mr. and Mrs. Betz treated their bridal party to a short cruise on the Chicago River before arriving at their reception via water taxi. The after party featured billowing crème drapery, delicate floral centerpieces that echoed the Survivors Garden, luxurious ambiance provided by bobbing votive candles and surprises for the guests that included a photo booth and cheeky "Betz Day Ever" bracelets. In lieu of favors, the newlyweds made a generous donation to PAWS Chicago, a no-kill shelter.
"Our vendors were absolutely spectacular," Katie said. "Brian and I had high expectations and they more than exceeded them. So thank you for making our day come to life."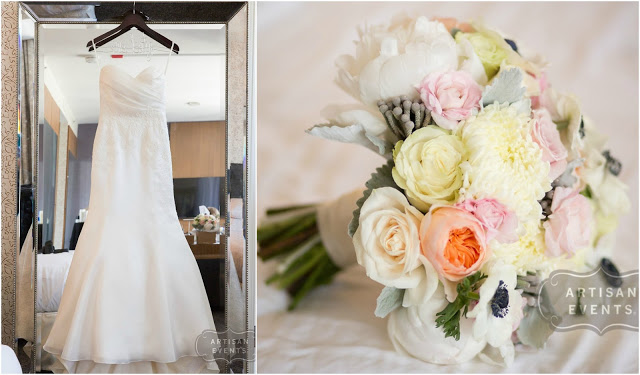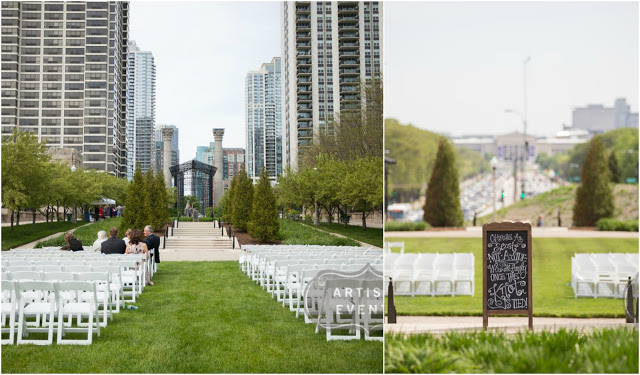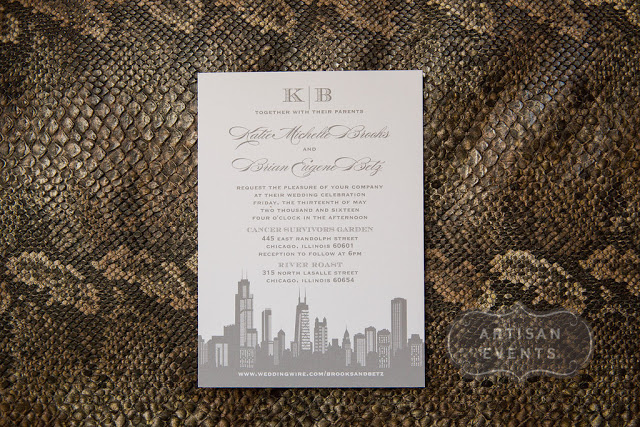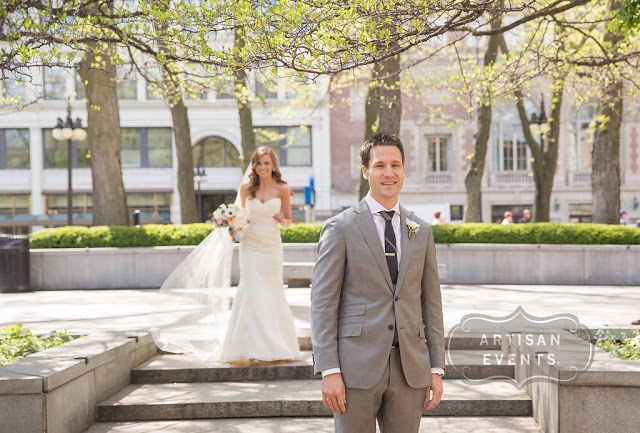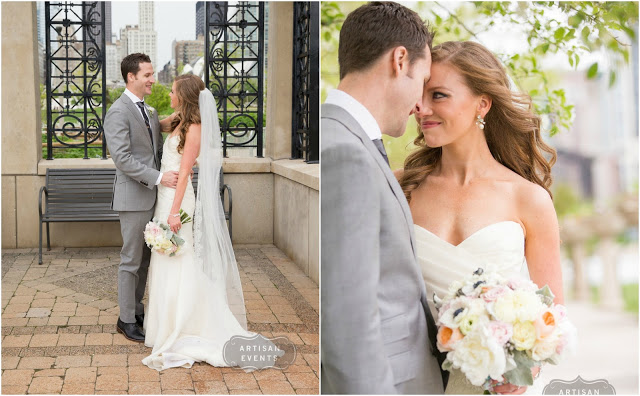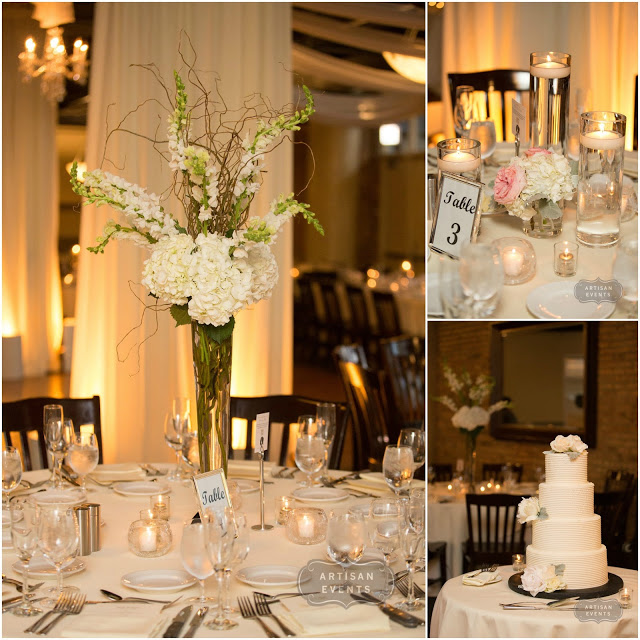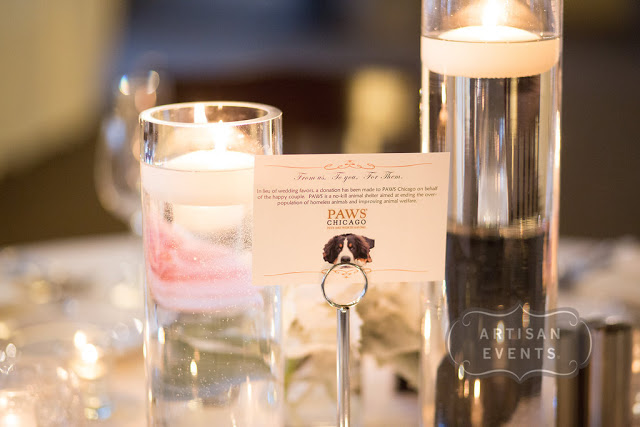 Pictured Vendors: Artisan Events (photography), The Cancer Survivors' Garden (ceremony venue), River Roast (reception venue), Ashland Addison (floral), Style by Bravura (hair and makeup), Alvina Valenta (dress), West Town Bakery (cake), Windy City Trolley and Chicago Water Taxi (transportation), Suit Supply (groom's suit), Burberry (groom's tie), Macy's (groomsmen outfits), JCrew and Kate Spade (bridesmaid's outfits), Corky's (catering) and Tablescapes (chairs)