Luxurious, modern, and tinged with tradition, Nevene and BJ's reception at Pazzo's at 311 was an unforgettable and romantic affair.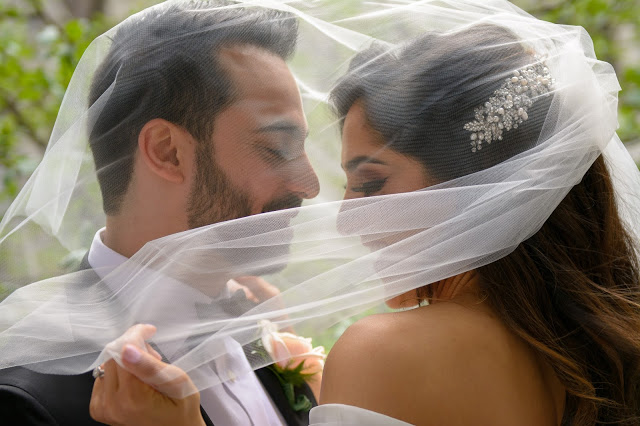 Nevene and BJ met during undergrad, and when BJ went on to medical school, long distance made the couple's relationship even stronger. "We made it through something that many couples struggle with," they told us proudly.
"My entire immediate family lives in Chicago," Nevene explained when asked why the couple decided to tie the knot in the Windy City. "BJ has aunts and uncles in Chicago, but his family flew in from Palestine for our wedding celebration."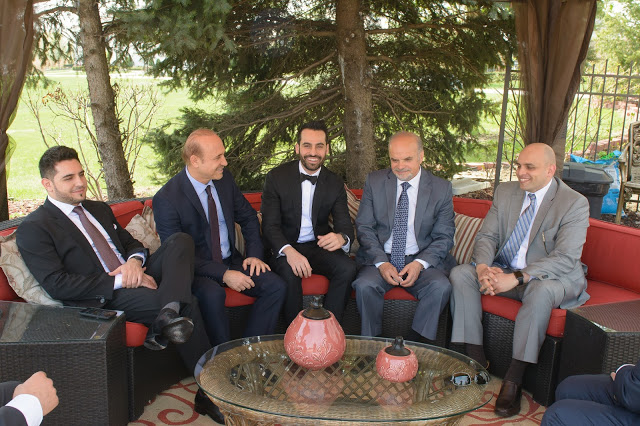 The couple got married just one month after finding out that BJ's medical residency would move them to Louisville, Kentucky. "Our wedding symbolized the end of our long distance relationship and the beginning of BJ's career, which he's been working towards so diligently," Nevene said. "Both of these things made our wedding day as special as it was."
Nevene and BJ got married a week before their Pazzo's celebration in a private ceremony at a mosque, in the presence of their closest relatives. The couple then celebrated their nuptials with extended family and friends at a Pazzo's reception that lasted long into the night. The affair incorporated gold details, large floral arrangements, and a stunning black and white dance floor.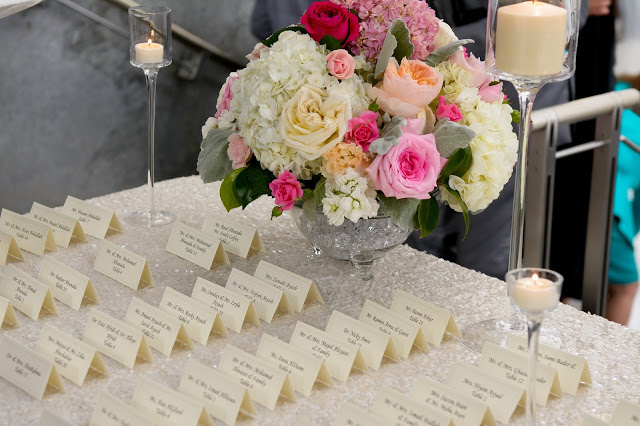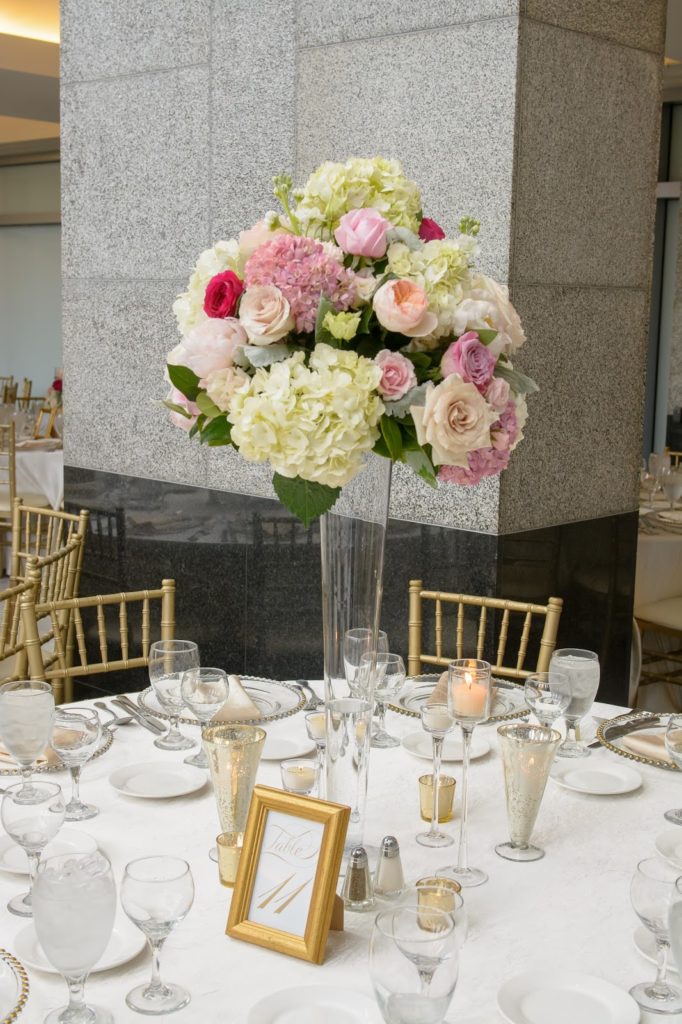 Nevene and BJ opted to use a combination of traditional and modern Arabic music that kept their guests packing the dance floor all night long.
"I loved getting ready in the morning with my mom, sister, and my aunts who flew in from Palestine," Nevene said when asked about her favorite memories from the day. "I wanted nothing more than to be surrounded by my closest family while I was getting ready. The morning was so smooth and peaceful." BJ's favorite moment? The first look.
Featured Vendors: Ruben Ramos Photography (pics), Pazzo's at 311 (venue+catering), Fay Sweeny (wedding consultant), Bella Sposa Boutique (gown), Jen Sorrentino (hair), Suit Supply (formalwear), Reesha Printing (invites), Flowers by Steen (floral), Orland Park Bakery (cake), DJ Yousef (entertainment), Luis Feliciano (videography)