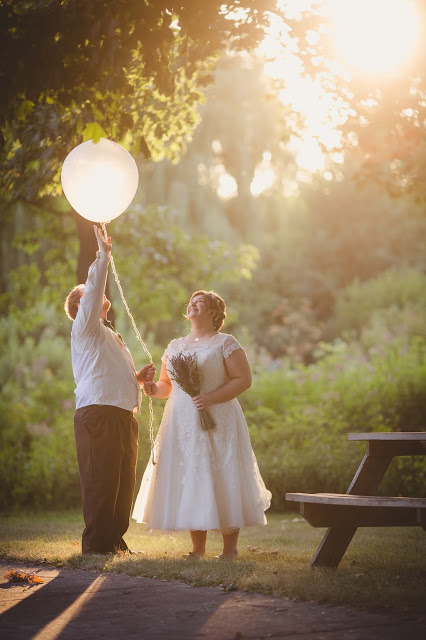 "We met through a mutual friend, she insisted on having someone I needed to meet and since the day I met him we have been inseparable. We always just knew this was it, we were going to be together forever. It was so easy to talk to him, he quickly became my best friend, and then so much more. We got engaged about a year and a half after we started dating, it was a complete surprise. I remember saying 'are you serious?' over and over. We were just about to run some errands on a weekend and he said his idea of paradise was doing this with me the rest of his life, and here we are now!
"I will never forget my wedding day! For one, the weather was crazy! It rained minutes after I walked into the barn, and it was blistering hot the rest of the time!
"I remember being so nervous and excited — and then it happened! I saw him! The ceremony was quick and beautiful! We 'tied the knot' for our unity ceremony and had small touches like taking off our shoes, and honoring our friends and family that passed before that day. I was so happy, and once the ceremony was over all I could think was 'let's party!'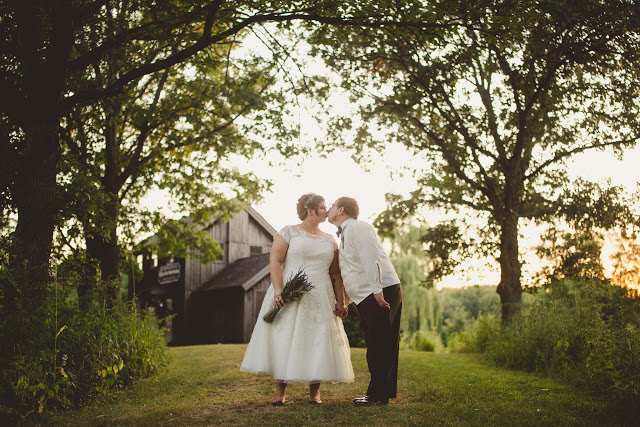 "The reception was in the same building, and we kept the decor very minimal to easily translate over. We had a lot of draping ivory fabric and natural touches, like tree branches and flowers from my mother's garden. It was a very rustic, DIY, beautiful day! Our reception flew by with everyone dancing and eating and celebrating! We had a slideshow story of the both of us growing up, a lot of memories were in that!
"We snuck off for some couples shots. It was so nice to have a few minutes of just us taking it all in! Our photographers were fantastic! I can't say that enough — they made us feel so comfortable and we were laughing and just having a great day!
"Also a huge Thank you to Penguin our caterers! We had a huge set back with our first caterers and they just jumped in, took over, and made our day wonderful! I even made my own cake and cupcakes and they stored it, delivered it, and everything for me! I can't sing their praises enough!
"Overall I wish I could go back and live it all over again! But now we get to run our errands and be together forever and we love it!"