About six months after Emma and Andy moved to Chicago together, the couple returned to NYC for a visit. They set up a dinner date to celebrate their three year anniversary, then planned to meet up with friends for a joint birthday party for Emma and their friend Lauren- the same friend who had introduced the couple in the first place. The restaurant was in the opposite direction of the birthday party so Emma put up a fight, but Andy was insistent.
"Only when we got out of the cab on the Upper East Side did it begin to make sense," Emma said. "Andy was re-creating one of our earliest dates: takeout Chinese food dumplings on the East River.
 After a delicious and nostalgic dinner, Andy announced that he'd brought candy for dessert. He told Emma to close her eyes and hold out her hands and when Emma opened her eyes, Andy was down on one knee, holding not candy, but a ring.  "It was perfect," Emma remembers. "I couldn't have asked for a better proposal."  Afterward, the couple met up with several of their closest friends and went back downtown for the birthday party, which conveniently doubled as an engagement party.
"I grew up in Park Ridge, close to the city, and always enjoyed coming downtown. Now, living here, we both love the city so much and we knew from day one of our engagement that it was the perfect setting for our nuptials. The majority of our guests were coming from out of town, so we were excited not only to get married in the city we love, but to show our out-of-town guests why we love Chicago so much. That was a big factor in us choosing River Roast for our venue: The location right on the river, the insanely gorgeous views from the terrace- it just couldn't be beat."
"As we were getting ready to start the ceremony, the entire wedding party was lined in up in a hallway. I remember looking back and seeing my parents and siblings, Emma's parents and siblings, best friends from each other's colleges and hometowns, and my soon to be wife all staring back at me at once. It's so rare to catch a glimpse of nearly your entire support system. It was incredibly moving to fully realize the great relationships that had been built over the years, day by day, that will last me a life time. I can still remember that moment incredibly clearly."
Though the couple included a few traditional Jewish elements like getting married under a Chuppah and breaking the glass, the overall ceremony was nondenominational so Emma and Andy essentially crafted the entire thing themselves. "We hand selected every element  and wrote our own vows. It all felt so meaningful and special when it came together," the couple said. The couple's brother-in-law, Rob, officiated the ceremony and absolutely blew their expectations out of the water.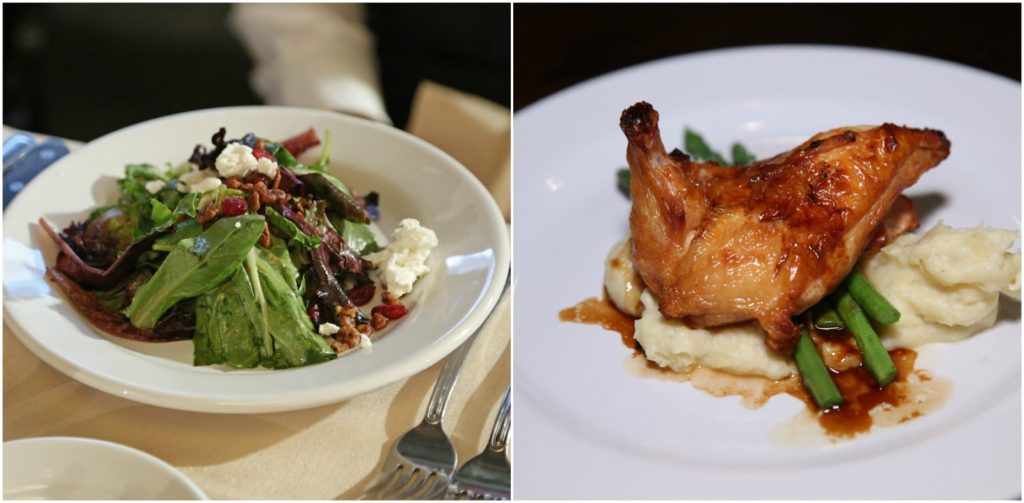 "My maternal grandmother lived in California, and by that point in her life, travel was incredibly difficult for her. We didn't expect her or my grandfather to come to the wedding, but at the last minute (maybe a few weeks or a month in advance), they decided to make the trip. It wasn't easy, but they got to Chicago, and were both there to witness Andy and me getting married, and the celebration that followed."
"Everything was incredible but aside from the ceremony, the dancing, the venue and decor, it was just so amazing to have so many people we love in the same room at the same time."