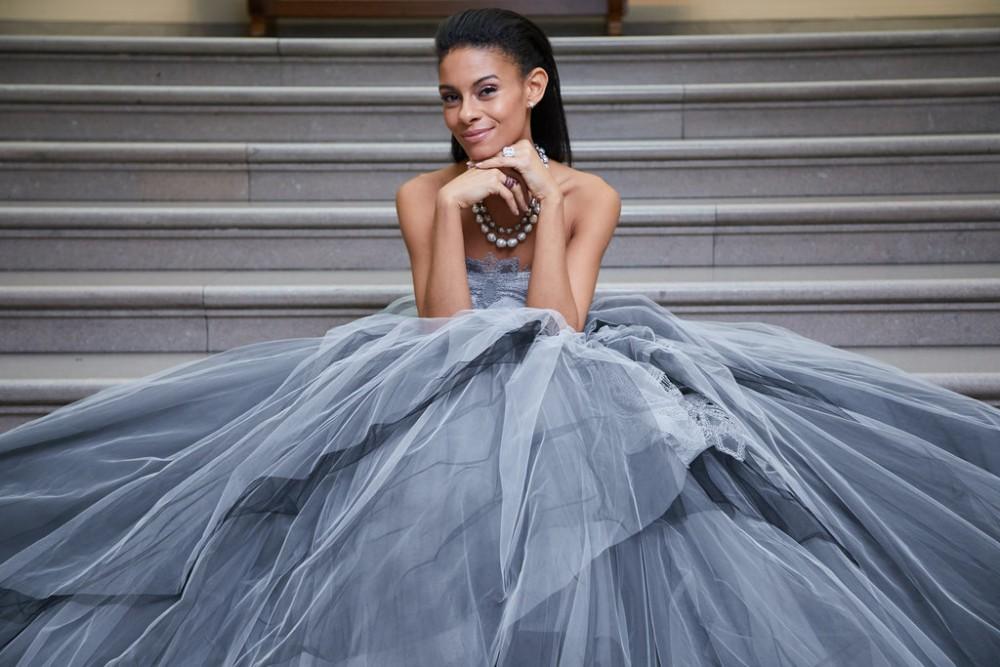 Want to Put A Ring On It? – What You Need to Know Before Buying an Engagement Ring – Part 2
It's the most wonderful time of the year—engagement season! If you've been shopping, dreaming, or even hint-dropping, we've got everything you need to know about finding the perfect ring.
(photo credit: Dennis Lee Photography; jewelry: Eve J. Alfillé Gallery & Studio; see more here)
Last week we learned all about diamonds and how important it is to know your partner's style and preferences when it comes to buying an engagement ring. This week we're diving into the logistics of the big buy—how to find a jeweler, decide on a budget, and ensure your engagement ring is insured. Read on to feel confident about finding the right ring and understanding all the fine print that comes with your engagement ring purchase.
Finding a Jeweler
You need to feel comfortable and confident about the jeweler you choose to buy your engagement ring from. Don't be shy about visiting several shops and engaging with the salespeople or owner before making your decision about where to buy. A quality jeweler will spend time helping to educate you about diamonds and other stones, showing you many different options, answering your questions, and respecting your budget. In order to make sure the diamond you buy is correctly graded and priced, you should always ask to see a diamond's report, usually from the Gemological Institute of America (GIA) or the American Gemological Society (AGS). You should feel confident about the reputation of the jeweler you select, so ask your friends who have bought engagement rings where they shopped and what the experience was like, read reviews, and do a little research ahead of time. To save you some time, we have compiled a list of some of the best jewelers in the Chicagoland area to help you get started.
Questions to answer before shopping:
Did I see all of the styles and options I wanted to see before choosing an engagement ring?
Does this diamond have an official report?
Did the jeweler answer all of my questions and address any concerns?
Deciding on a Budget
Be realistic about how much you can spend before you ever start looking at rings. A general rule of thumb is to budget around two months of your salary, but this may not be feasible for everyone for a number of reasons. Some jewelers accept financing which is helpful if you need to spread out the expense, but keep in mind that you'll generally end up paying more with the added interest. If you want to think of the long term, some jewelers also have future upgrade programs that let you apply the value of the diamond you buy to a larger stone in the future. The most important element of deciding on your budget is to be realistic. Money can be a touchy subject, but it's important that you and your partner both understand what is a reasonable amount to spend and what would be irresponsible. If you are planning to propose, you should feel comfortable talking with your partner about their expectations and how those align with your financial realities. At the end of the day, your love and marriage is built on much more than the size of the diamond you buy.
Questions to answer before shopping:
Can I afford the amount I'm planning to spend on this engagement ring?
What type of financing is available and do I qualify?
Have my partner and I discussed our financial situation and expectations for an engagement ring?
Insuring Your Investment
An engagement ring is a significant investment, so you should make sure to protect it like any other asset. You can generally add the ring to an existing homeowner's or renter's policy, but make sure you understand exactly what is (and isn't) covered by the policy. Talk with your jeweler to see if they offer any warranties, regular cleaning, or other types of protection to cover loose prongs, loose stones, lost accent diamonds, or resizing. Ask the jeweler about the process for cleaning or repairs if you move outside of the jeweler's location, as some will allow you to ship the ring from other locations for required service. For day to day safe storage, you may want to consider gifting your partner with a special jewelry box or ring holder.
Questions to answer before shopping:
Will the value of the engagement ring be protected if it is damaged, lost, or stolen?
What kind of warranty does the jeweler offer?
Is regular cleaning included in the purchase price or charged separately?
Inspired by everything you've learned about engagement rings? Check out our fabulous jewelers to start shopping!
Want to send a hint? Click the share buttons below!