What Britney thought would be quick tropical getaway to Hawaii from their bustling Chicago lifestyle turned out to be a beautiful surprise engagement when Yannick popped the question along the beach.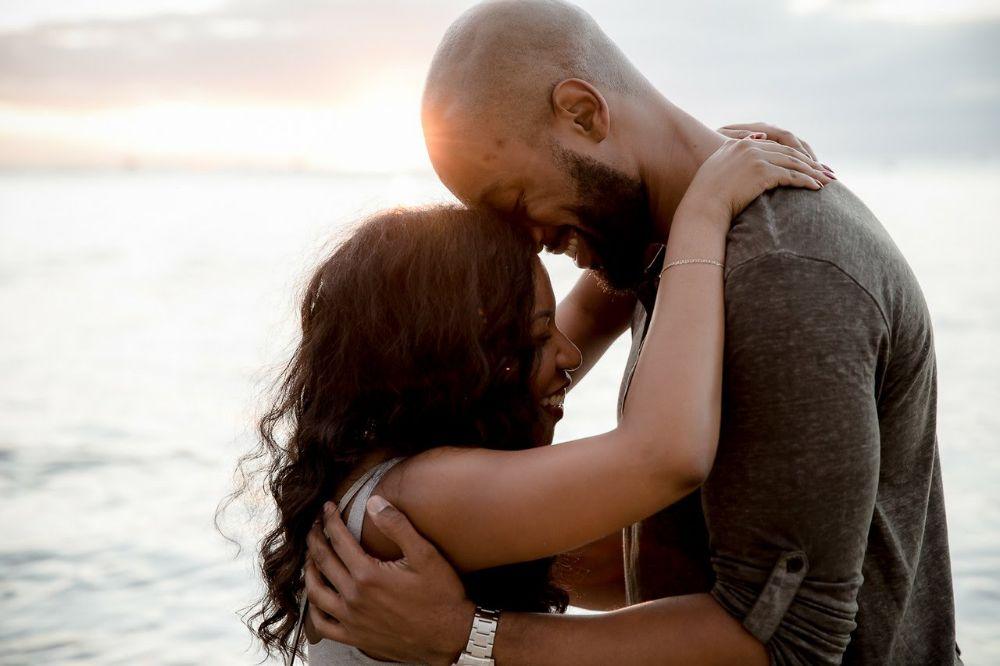 How did you meet?
We both used to work for General Electric (GE). I was the new guy and when a coworker introduced me to the larger team, I shook Brit's hand, which she claims I nearly broke. We became fast friends and started to date about 5-6 months after we met.
How did you propose?
We got engaged on New Year's Eve (our dating anniversary) on the island of Oahu in Hawaii. We were there for a friend's wedding up in North Shore and then spent the rest of our vacation in Honolulu. On the day of, we rented mopeds to drive out and tour Pearl Harbor. Britney was so scared and she never let me forget how she almost "lost her life" on that bike. When we got back to the hotel, I explained that we were going to a luau before dinner and that she should change clothes. We got to the beach around sunset and then we walked onto this beautiful pier overlooking the ocean with the Diamond Head volcano in the backdrop. Secretly, I had hired photographers who were following us and snapping pics the entire time, so I dropped to one knee and popped the question right there.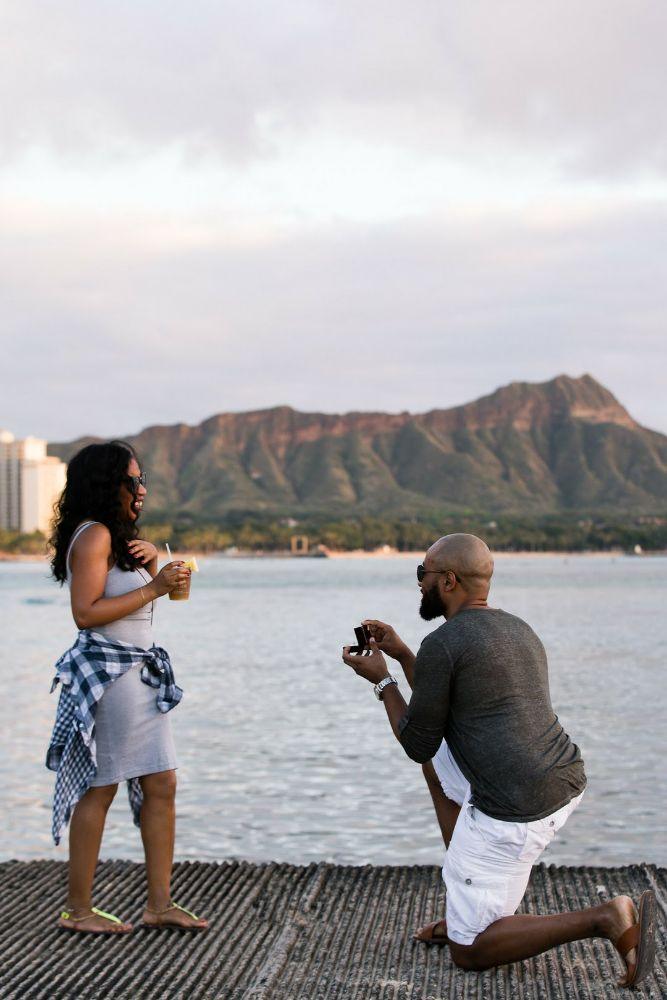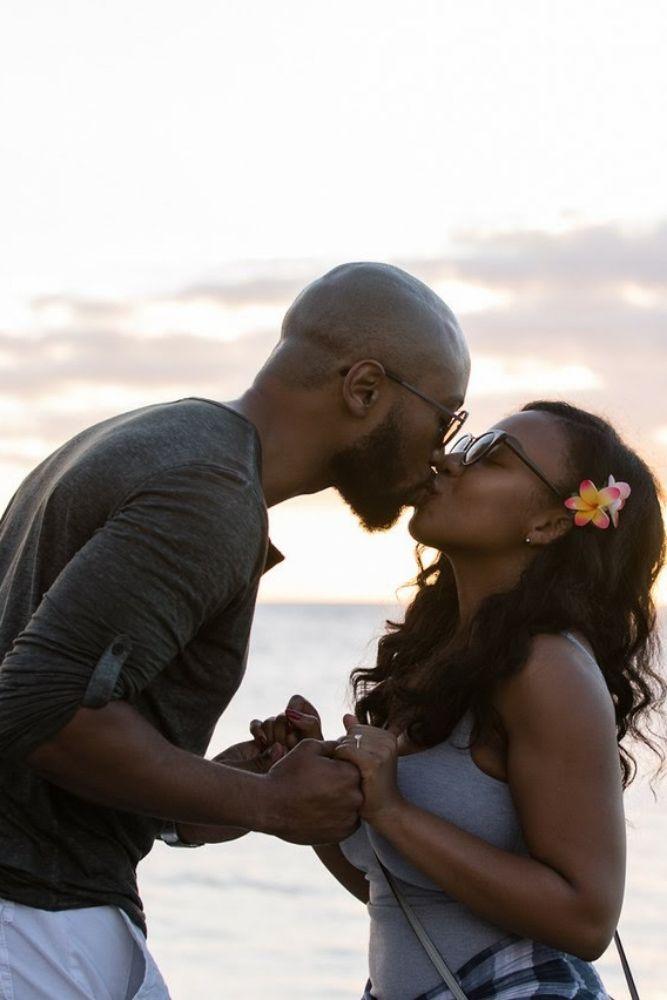 Do you have any wedding details picked out yet?
We're only a few months out at this point and just cleaning up minor details. We're getting married at Galleria Marchetti on Saturday, July 27th during the day. Our "Forbes Fairytale" starts at 10 am and closes out around 4 pm. Then we'll go back to our host hotel with the survivors to party on the rooftop until the staff kicks us out. Brit and I love summertime Chi and brunch food in particular. We just want our wedding to a fun day party, so rather than a formal production, we're having our family and closest friends from all around the country come in to celebrate our day for a cool and casual vibe. For one day, we hope that everyone can experience the Chicago summer the way we wish we could every year!