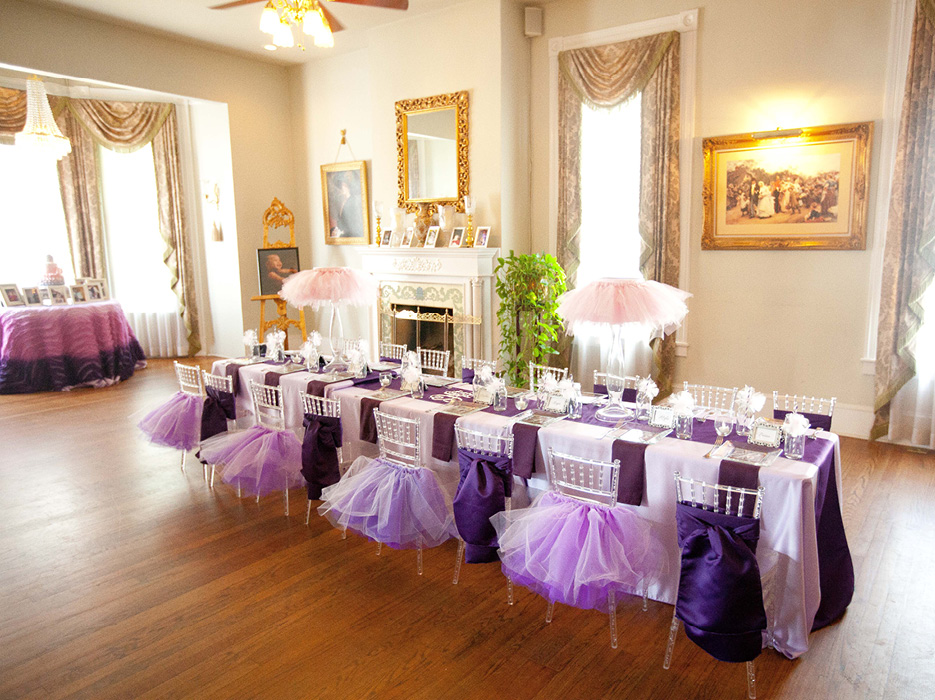 Tutu Themed First Birthday Party
What little girl doesn't love a tutu?  Brooke certainly does! This loved little girl celebrated her first birthday in true diva-in-training style with her extravagant tutu themed birthday party on April 7, 2012 at The Marlow House in Marietta, Georgia. Posh Tot Events was brought in to create the ultimate children's escape.  The party planners known for exquisite children's parties took the tutu theme to new heights by covering everything in sight with hints of pink, purple, tulle and pearls.  Brooke's mom said "The theme captured everything that we love about Brooke, a prissy little girl who loves tutus and pearls. The color scheme was inspired by my love for the cake tables ombré linen. So I knew we would have an ombré styled tutus and pearls 1st birthday for little Miss Brooke."  The party included delectable treats any kid would love like a custom sweets buffet featuring macarons, giant pink marshmallows, mini parfaits, cake pops, mini donuts, chocolate covered oreos and cupcakes in shades of pink and purple. The sweets were displayed on a vintage dresser with pearls and tulle spilling out of the drawers. Images by Camden Photography.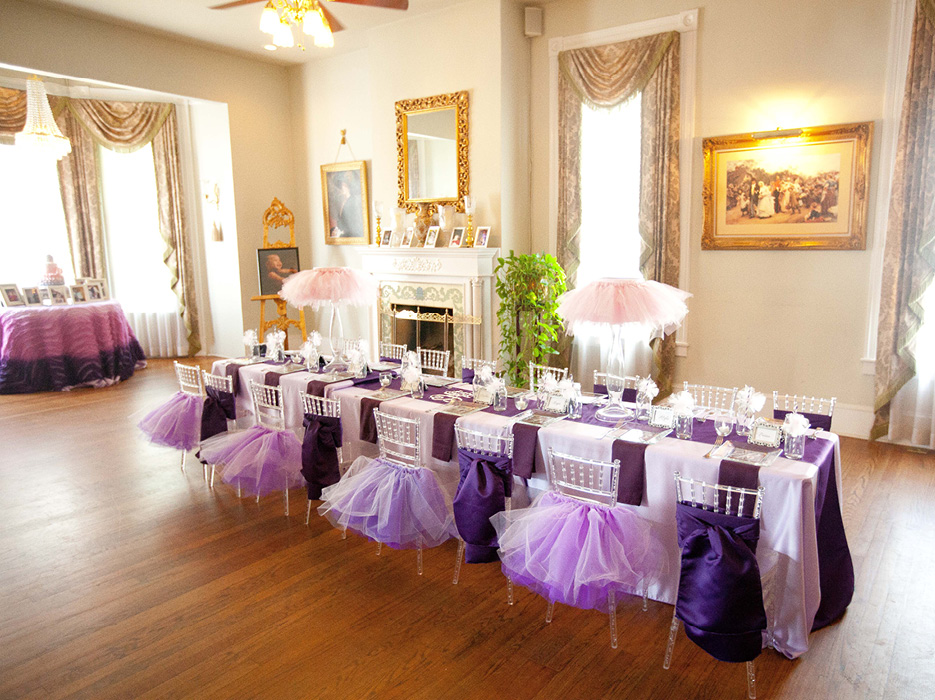 THE CAKE
Brooke's white chocolate cake was designed by Sugarplum Visions. The cake artist used ombre colors with ruffled and tufted linens as inspiration and a darling tiara on top to finish the look.
FAVORS
Brooke's friends left with ballerina charms for each little girl along with custom made tutus and the boys received top hats and canes to remember the fun day.
THE DETAILS
The guests were entertained with ballerinas from the local ballet studio.  The prima donnas also served miniature sandwiches and snacks to the party guests.  Brooke's mom saved a keepsake box to lock her wishing cards away like a time capsule to display for her 16th birthday party.
Party Professionals
Venue: The Marlow House | Photography: Camden Photography | Styling and Execution: Posh Tot Events | Amimal Stuffing: Animal Land | Custom Linens: I Do Linens | Cake and Desserts: Sugarplum Visions, Candy Cake Company, Maison Robert Chocolates