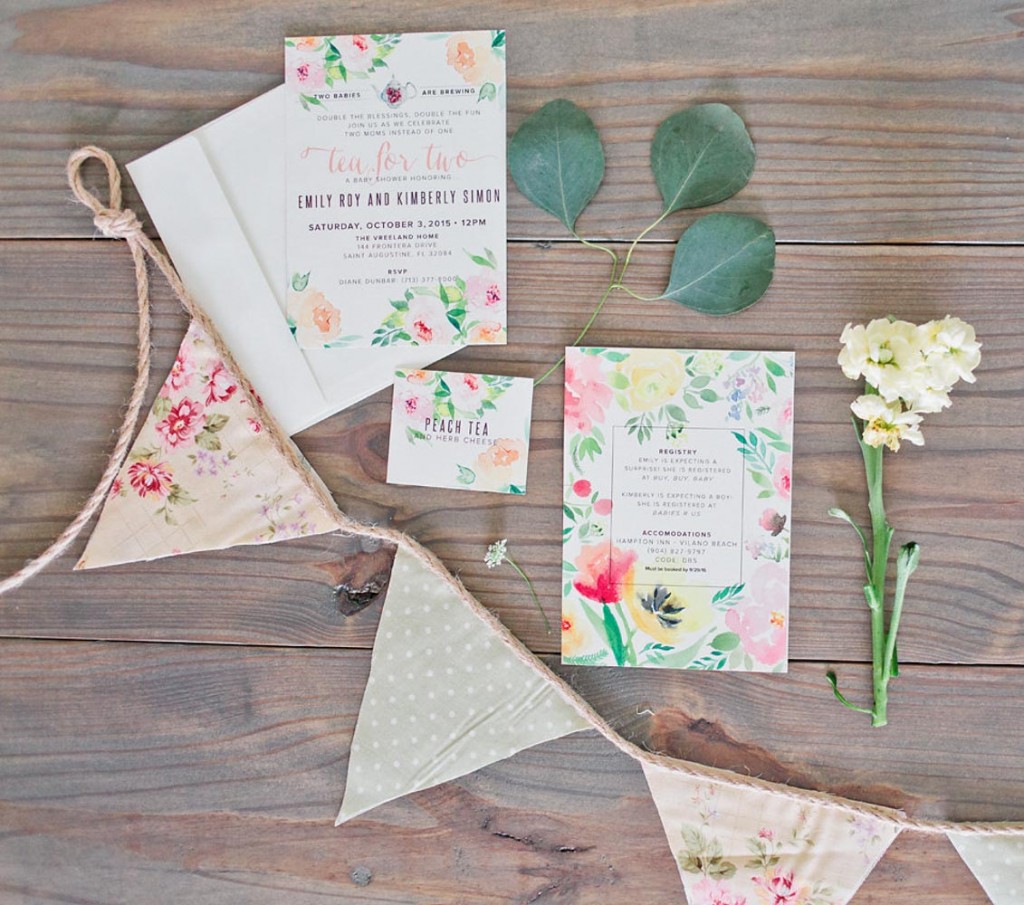 Tea for Two Joint Baby Shower
Two babies are brewing, double the blessings, double the fun.  Join us as we celebrate two moms instead of one.  Our Editorial Director, Heather Vreeland co-hosted a "Tea for Two" themed joint baby shower in celebration of her sister and cousin. Debra Eby Photography captured every precious moment for the mommies-to-be to cherish for years to come.   To make the most of the darling theme, Heather revamped classic party elements like bunting, balloons, and grocery store cake to create an uber-chic tea party for the books. Below she tells us more about each sweet detail and how to achieve the look for your very own tea party!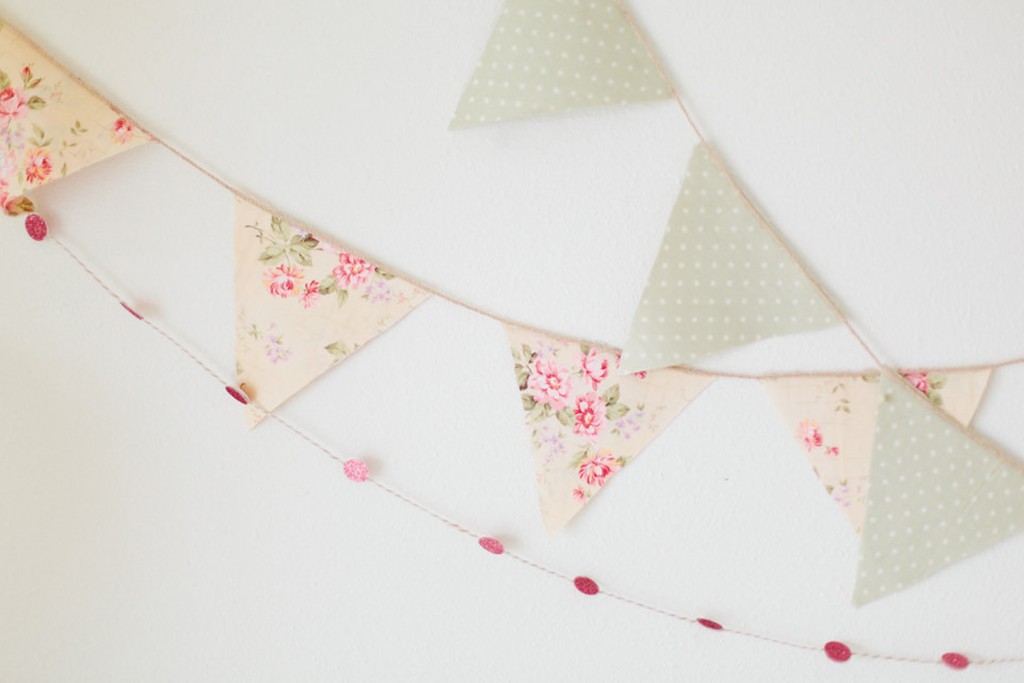 Invitations
The invitations were designed and created by me (Heather).  Being a graphic designer this was a project I simply couldn't outsource as it really fueled the entire concept of the party.  However, if you are not a graphic designer – do not try this at home! Better to leave complicated design to the pros!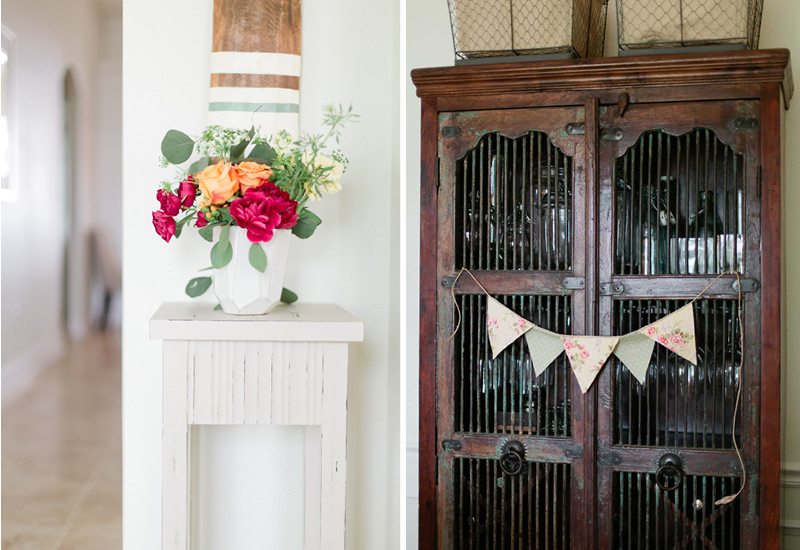 The Decor
Keeping with the "vintage tea party" look, I created fabric bunting to hang around the house that carried the theme throughout.  I highly suggest finding an Etsy vendor and ordering direct through them for your decor.  In this case, I was limited on time and had a very specific pattern I was looking for so I sourced the fabric from Hobby Lobby, cut and hot glued the bunting together. I don't sew. Again, better to leave this to the pros and simply your life.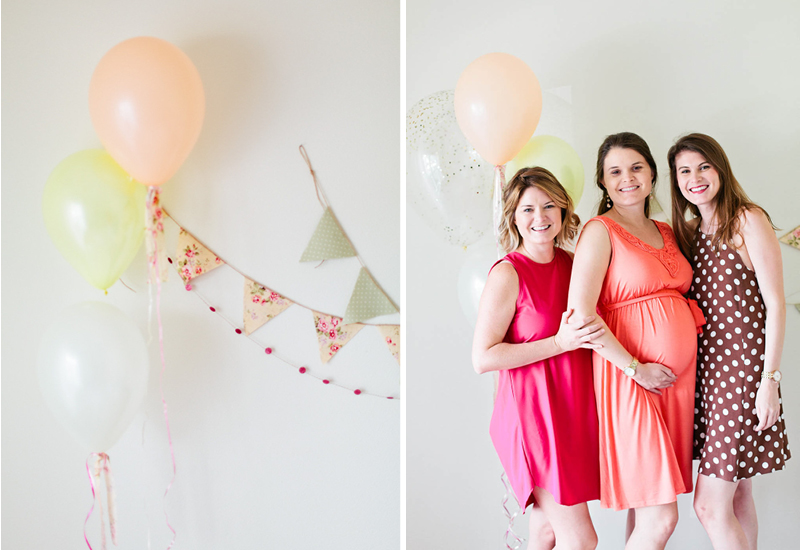 Balloons
In my opinion, balloons are always appropriate!  I ordered balloons from Celebrations – a party store in St. Augustine, FL.  I told the owner the look I was going for and she suggested the clear balloons with gold confetti and they were a hit!  My favorite piece for the entire party.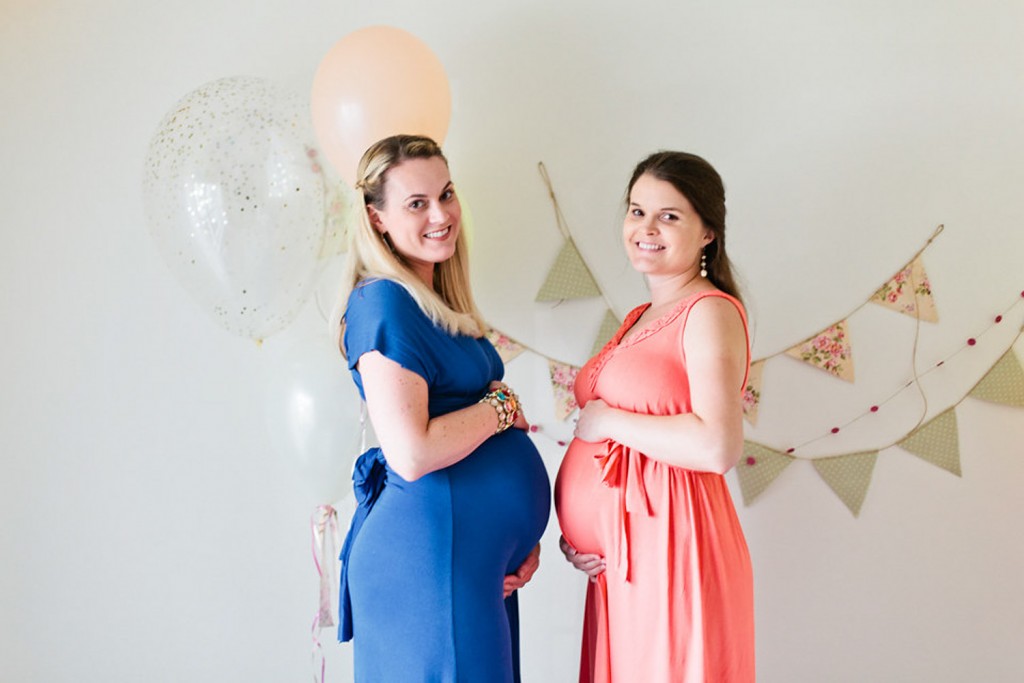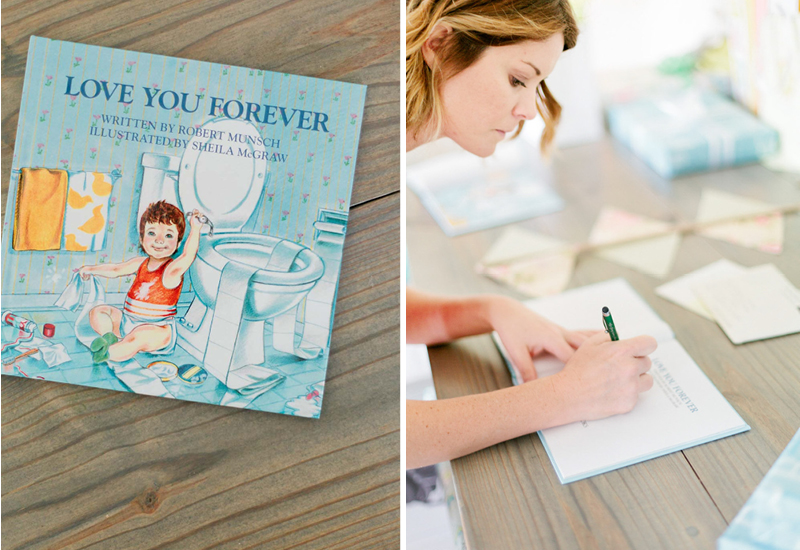 Guest Book
We asked guests to sign their congratulations and words of wisdom for each mom among the pages of the "Love you Forever" book.  This way, when they are reading this book to their baby, they can remember this day each time.  Much better than a typical guest book that will get packed away in boxes forever.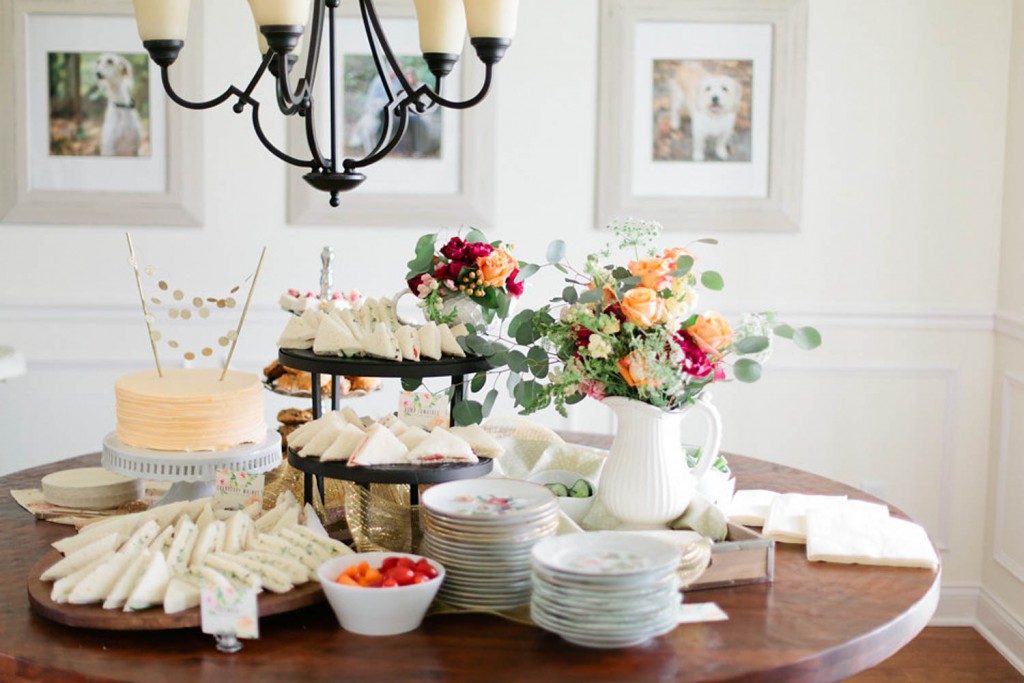 Plates
For the weeks leading up to the party, my mom bought mismatched china from various antique stores for the party.  If you don't have time or the budget for this, you can rent vintage china from a lot of rental places – it's a very popular now, for both weddings and parties!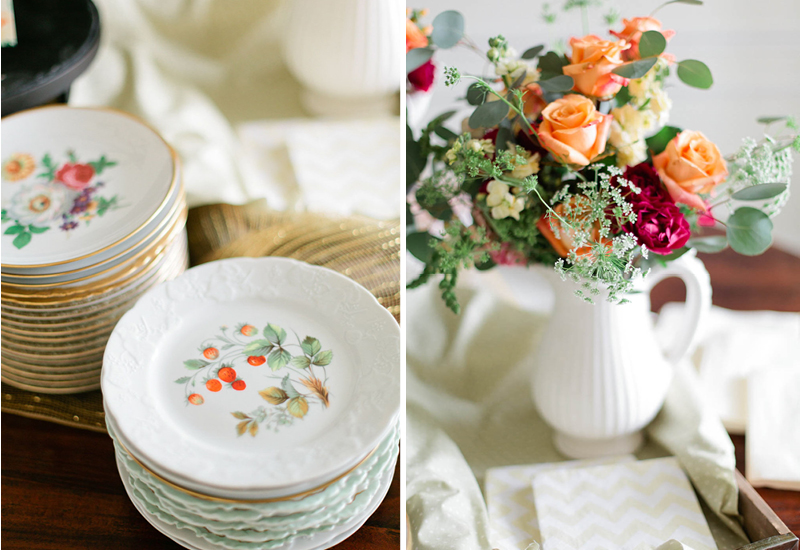 Catering
Since I handled most of the decor, I wanted zero-to-do with food prep on the day of! We enlisted a local caterer Tasha from By Design Catering to come up with a tea-party themed menu with finger foods.  We served tea sandwiches, vegetables, mini-quiches, deviled eggs and fruit kabobs.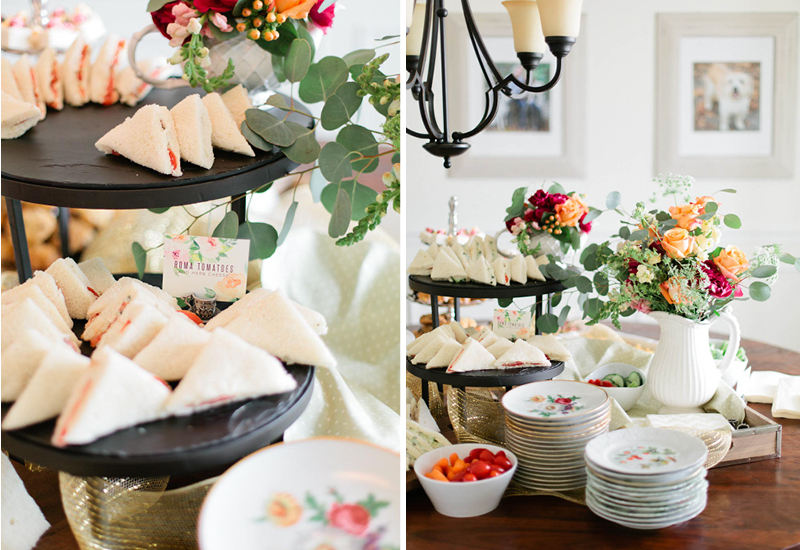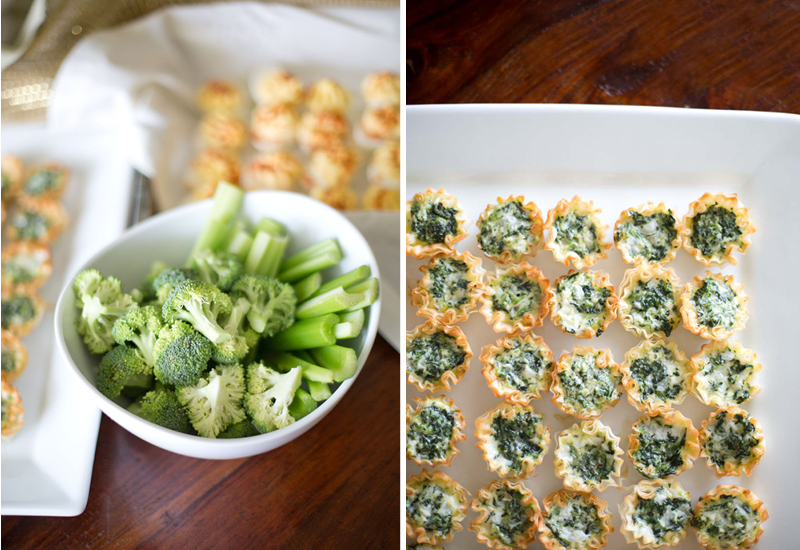 Dessert
For dessert we served scones, petit fours and cake!  I ordered the cake from Publix (surprise!).  Who knew you could get such a stylish cake from your neighborhood grocery store!  More on that here.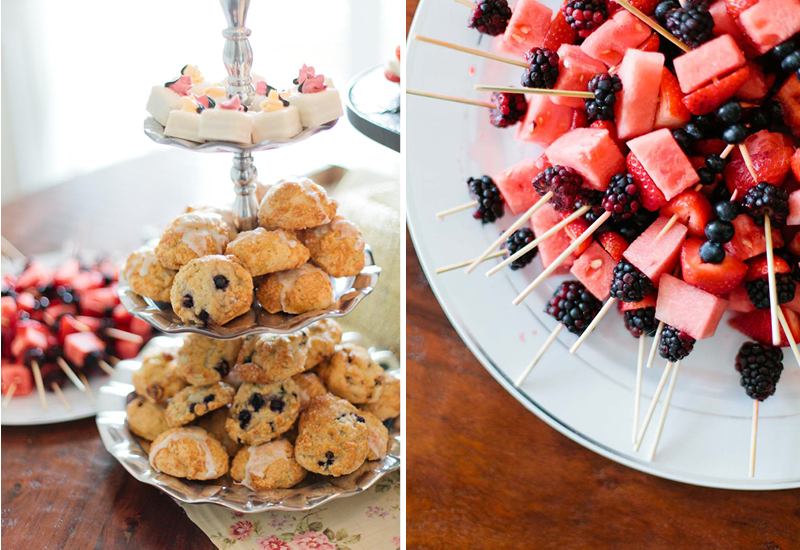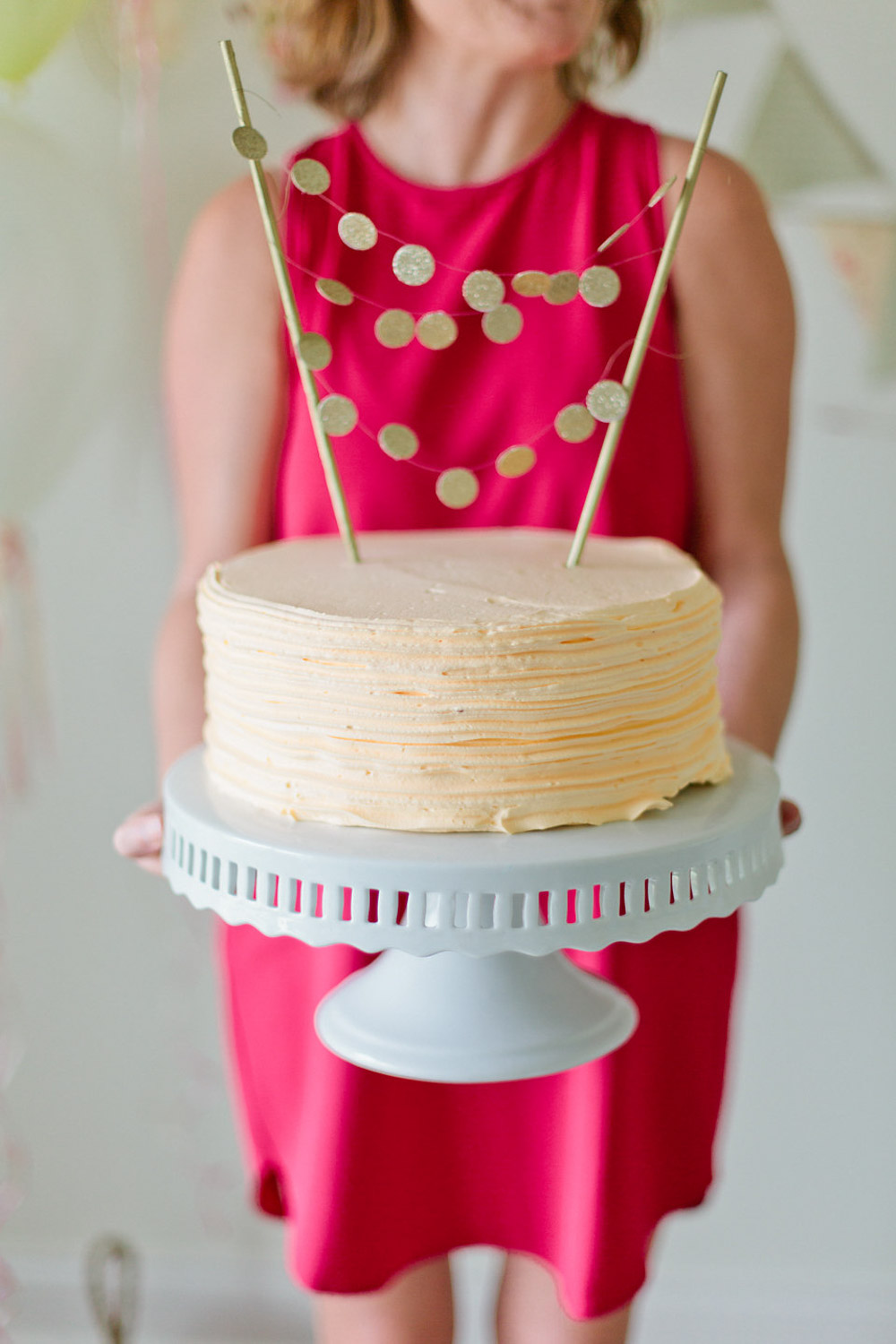 Drink Station
We set up a drink station on the kitchen island with two pitchers of iced tea.  We didn't serve hot tea strictly based on logistics (too many little ones around plus the Florida heat!), but if you are hosting a similarly themed party, that would certainly be a great addition!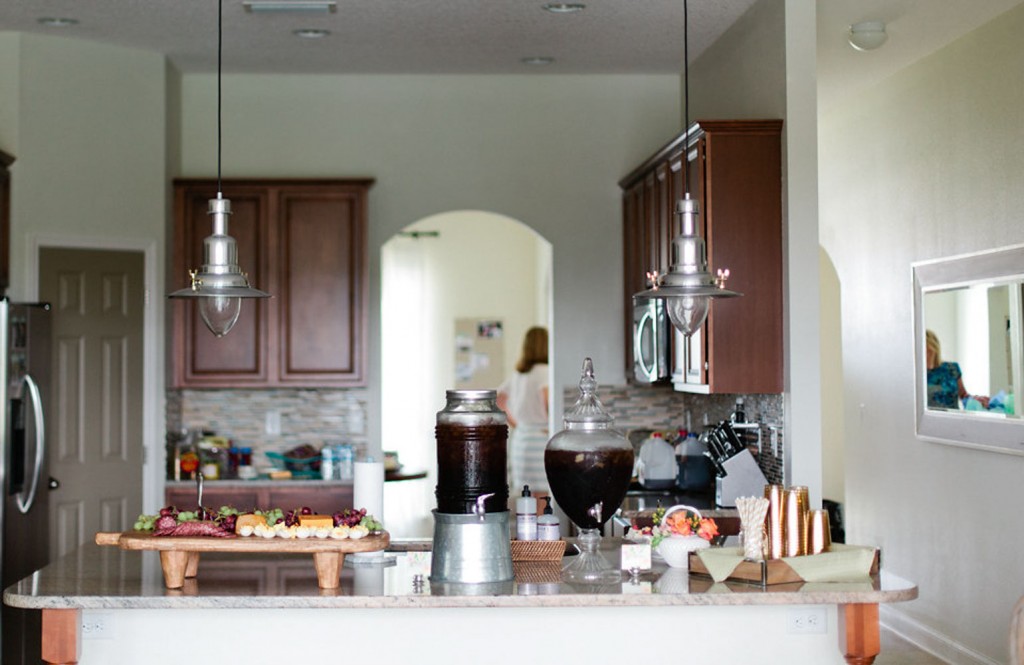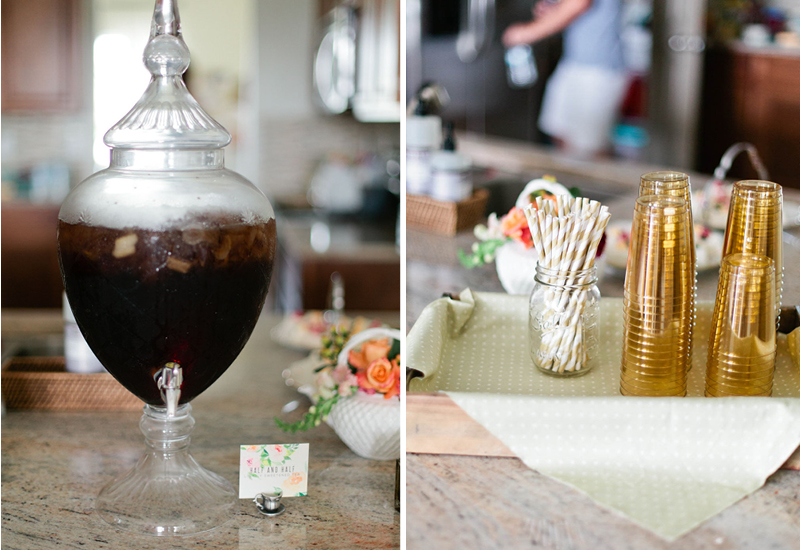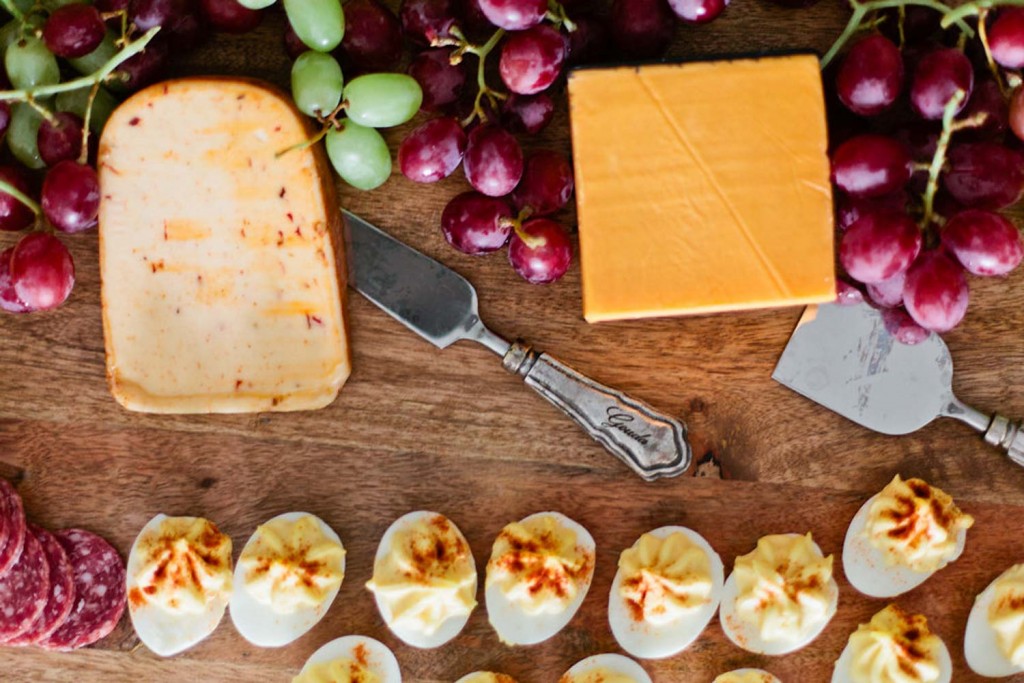 The Gifts
Both moms opened gifts together as they sat in their designated seats of honor.  For optimum photos I hung more fabric bunting and surrounded them with festive balloons.  To make sure that gift opening wasn't overwhelming, both woman traded turns opening gifts.