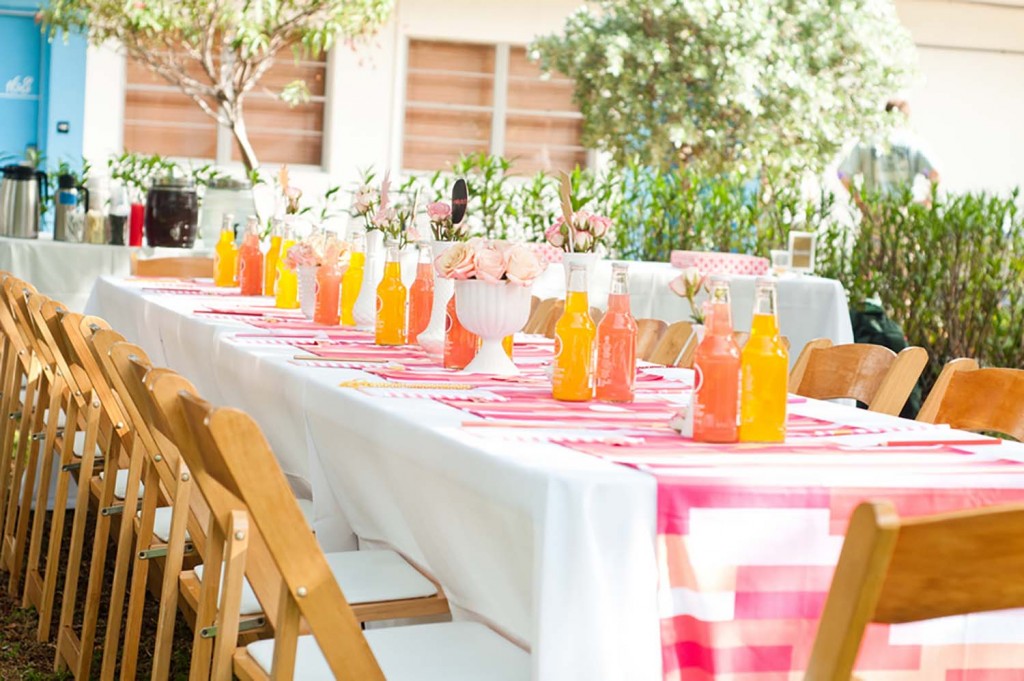 Superhero Themed Baby Girl Shower
Of all the unforgettable moments in life worth celebrating, a baby shower is definitely one without compare.  This was especially the case with the superhero-themed affair for "Super Baby Smith," later to be named Remy Louise, after her daddy's favorite comic book character.  Parents-to-be Evan and Caroline brought their vision for the party, held at Postcard Inn on the Beach, to life with adorable superhero themed props, including a particularly adorable sign exclaiming, "Holy Diapers, Batman!"  Guests enjoyed a delectable brunch waffle buffet alongside a cake and cake pops by Pretty Pretty Pastries, while details by A & P Designs  brought the finer décor of the affair to life.  Baby-themed mad lib games had the mommy-to-be caught up in laughter and tears, while guests snapped photos and posted them to Remy's very own hashtag, #superbabysmith.  Perfect weather shone down on the picturesque event, and more than one guest could be heard to exclaim, "It's a bird, it's a plane, it's a girl!"  Soar on over to the celebration with these photos by the happy parents themselves, Caroline & Evan Photography!
Please give us an overview of the event.
We had a morning brunch at The Postcard Inn on St. Pete Beach in their beautiful courtyard. Brunch included a waffle bar – I really wanted to have breakfast at the shower, and of course we had cake and cake pops as favors. There was a citrus color scheme with pink orange and coral, and everything else was superhero themed. We referred to our expected bundle as "our little superhero" on Instagram so Lauren suggested we theme it accordingly. My husband and I are huge comic book nerds, and though we kept the baby's name a secret, we did in fact name her after a superhero.\
Was there a specific theme or style?
"It's a bird, it's a plane, it's a girl" superhero shower!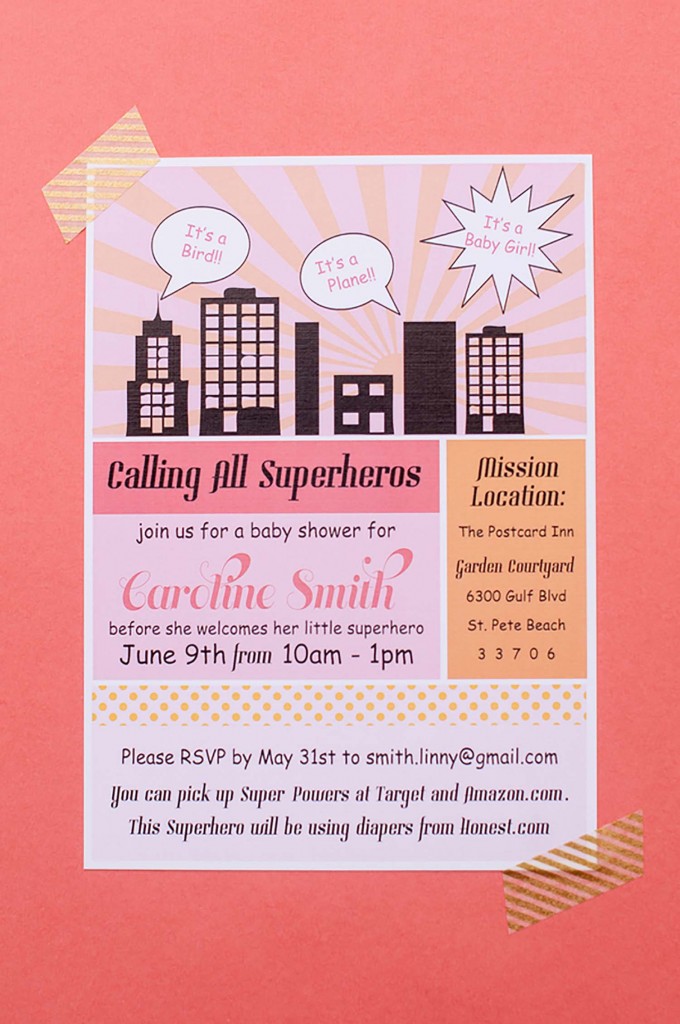 Did you DIY any of the details?
I DIYed a lot of details but, being in the event industry, some of it involved super talented vendors who are also my dear friends. The biggest things we DIYed were the photo booth props (Lauren in particular spent so much time on these), table signs, and the table runner was cut from the fabric of a table cloth from Target. Eveyone's place settings had cute pencils and straws with name tags, mine said "Super Mom."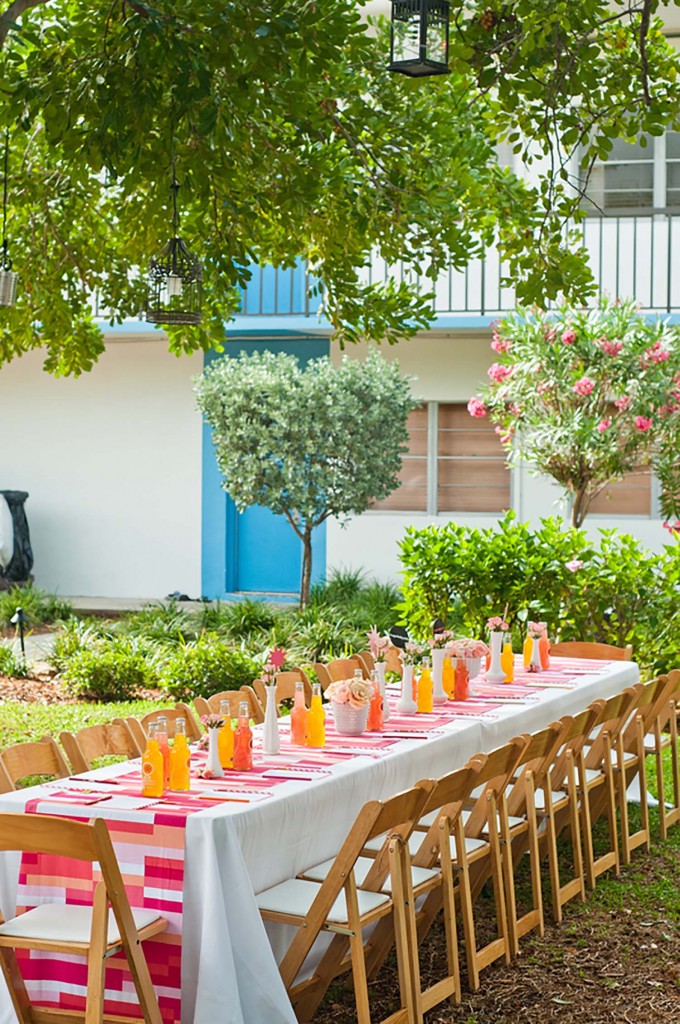 What were your playful twists that made the event unique?
Instead of typical games, everyone had a mad libs card addressed to Baby Smith where they could guess her name, and what they think she would be like. Things like "you'll have your daddy's _______ but not his________" made for some sweet and really funny answers. We also had our own hashtag #superbabysmith where everyone could add their own photos because among the guests were 5 other professional photographers and several other wedding event pros, and we take a lot of photos with our phones.
What was the most memorable moment?
Tie between opening the gift from my husband which was three of the beautiful maternity portraits we had taken, and reading the mad libs cards – I read them all aloud and some made me laugh hysterically while other made me cry from sheer joy.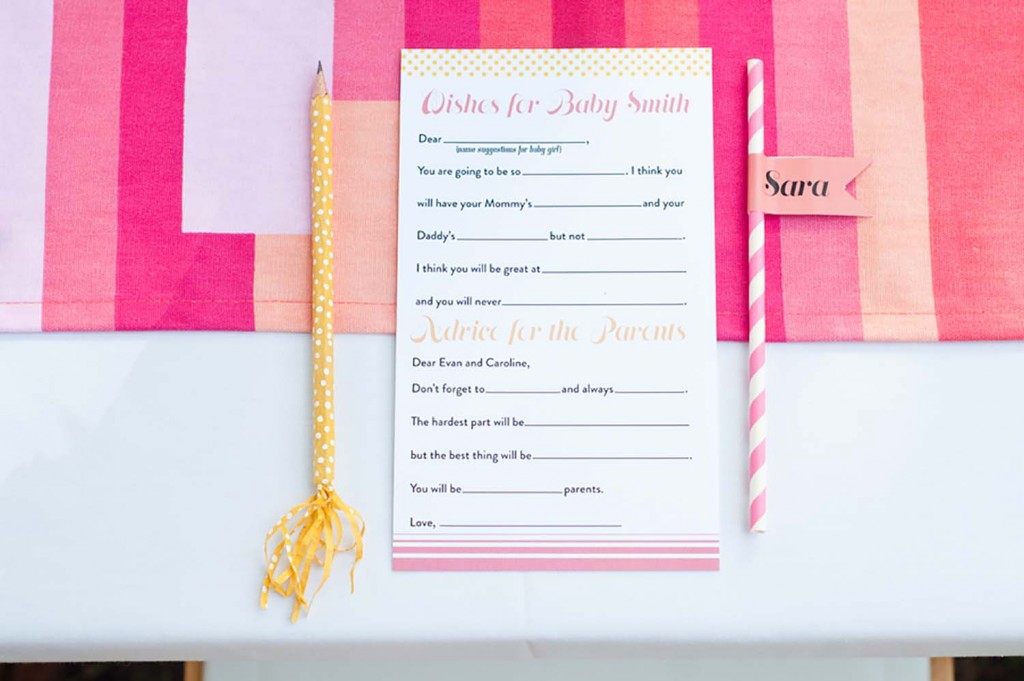 Tell us about the food and desserts.
PCI always has the best food, we did a breakfast waffle buffet that was amazing. We got Izze sodas because they fit the color scheme perfectly and were caffeine free and Pretty Pretty Pastries did a cake and cake pops for favors.
What kind of energy did your entertainment give the event?
The photo booth was really cute and fun, we had a blast taking turns using the prop masks and signs with each other. And now I have photos of every guest who came to the shower. I think my favorite prop was the sign that said "Holy Diapers, Batman!"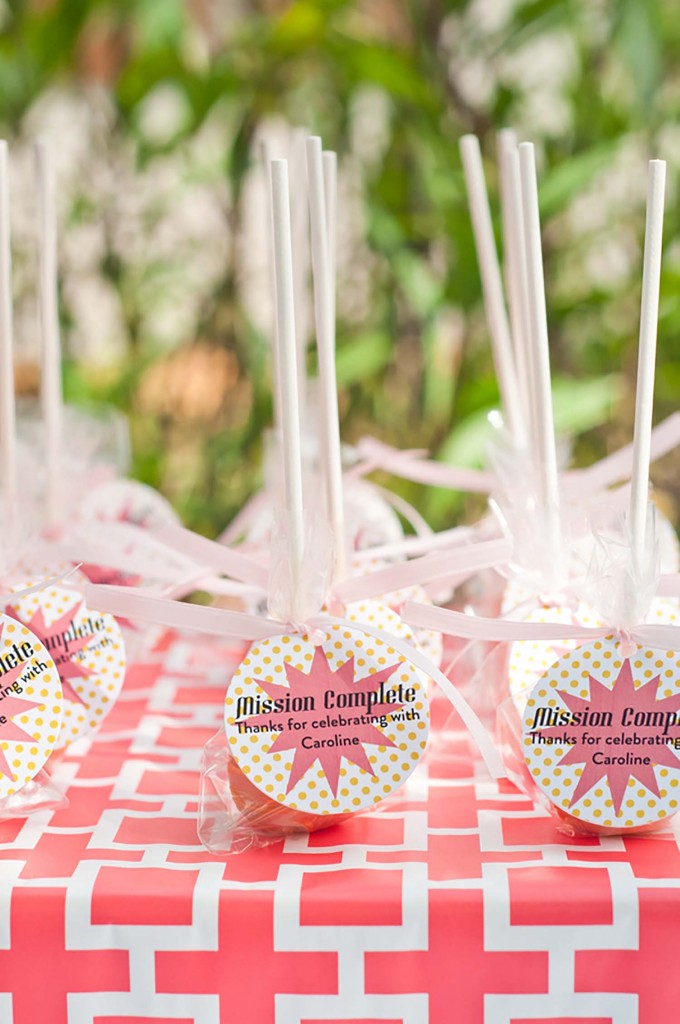 If there was one thing you could change, what would it be?
It was perfect, and I would't change a thing. It was the best day of my life up until the day my daughter was born.

Party Professionals
Photography: Caroline & Evan Photography | Venue & Catering: Postcard Inn on the Beach | Event Planning & Design: Every Last Detail | Stationery: A & P Designs | Desserts: Pretty Pretty Pastries