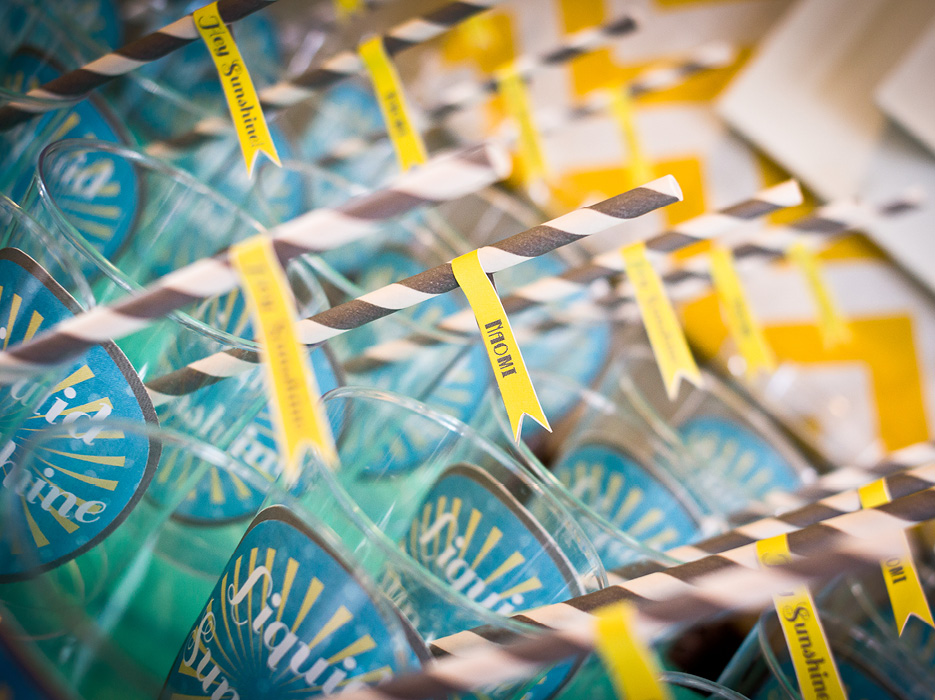 'Sunshine and Bubbles' Themed First Birthday Party
Jasmine, Naomi's mom from IDEA! Event + Style, knew she wanted to do something special for her daughter's first birthday and she wanted it to be anything but average. She chose the color scheme yellow, gray and aqua for a party theme of 'Sunshine and Bubbles.' There was an assortment of desserts including lemon bars, banana pudding in martini glasses, monogrammed sugar cookies and a cake from Euro Style Cakes. The photo booth was the hit of the party with both the children and adults. Images by Sophia Barrett Studios.
INSPIRATION
Jasmine loves the song 'You are my Sunshine' and sings it to Naomi often. This song was Jasmine's inspiration for the party. With rhinestones here and there, she added a classy touch of sparkle and glamour.
THE INVITATION
To give guests a sneak peek of the tone for the party, the invitations were gray and yellow with aqua ribbon. A lace doily overlay and rhinestones were added for a delicately chic look.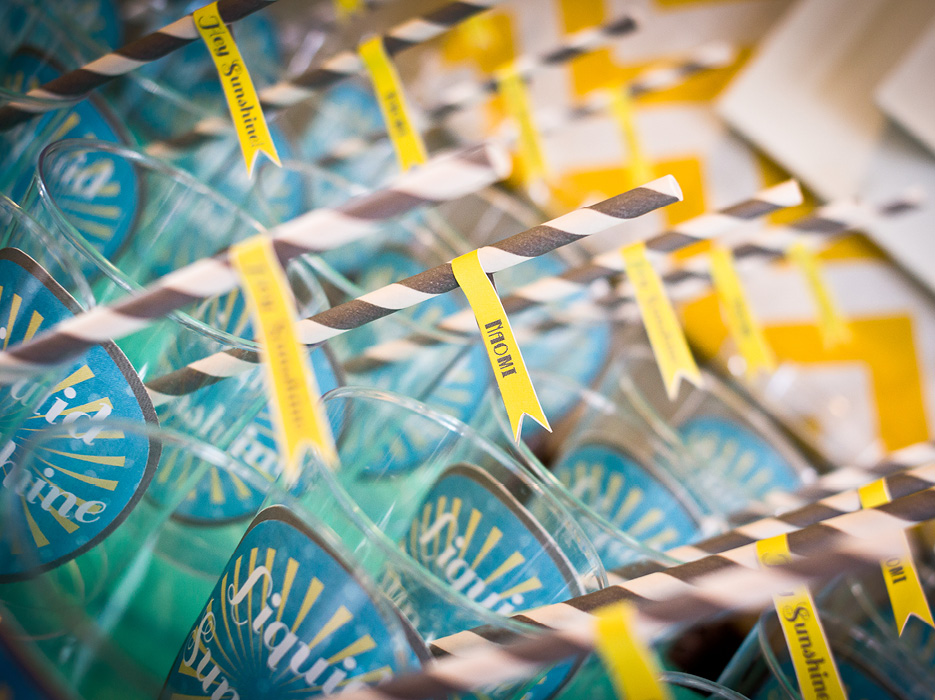 ENTERTAINMENT
In keeping with the theme, there was a bubble machine and a professional entertainer. The photo booth was a funny addition and made a great visual keepsake for Naomi when she gets older. Kids and adults had fun taking goofy pictures with funny-shaped yellow and silver sunglasses.
Party Professionals
Event Styling & Design: Jasmine Shah at IDEA! Event + Style | Photography: Sophia & Derrick Barrett at Sophia Barrett Studios | Cake & Cookies: Bella & Elizabeta at Euro Style Cakes | Rental Equipment: The Rental Place