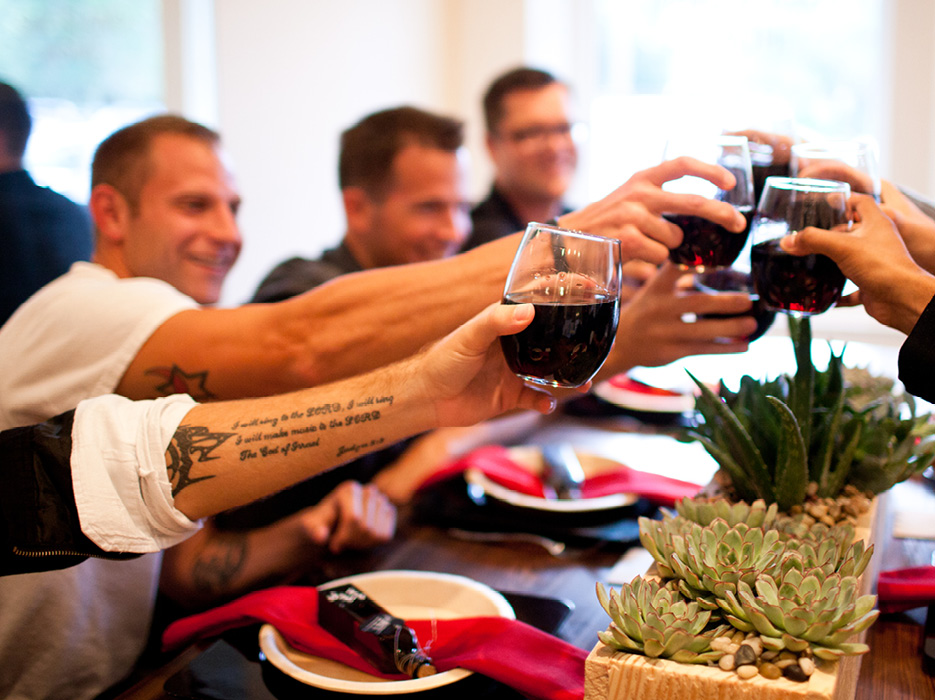 Sleek and Modern Bachelor Party
Sarah DeShaw wanted to create a bachelor party that was decidedly non-traditional; because we all know that bachelor parties can sometimes be thought of as….one size fits all. With the help of her creative team, Sarah created a custom alternative that we think both bride and groom will love. The vibe was mature and masculine, with a scotch bar, poker cards and plenty of good eats. It's a bachelor party in its finest form: plenty of style, without skimping on fun. Images by Sarah DeShaw.
"We wanted to go with the feel of a concert poster, but still keep things clean, sleek and modern. The juxtaposition of the rough, somewhat muted black paper with smooth deep black ink gave the invitations the perfect hint of roughness to balance out the clean crisp front. We finished the envelopes with a metallic silver-on-black crushed metal handmade liner." – Sarah Sorrentino
BOTTOMS UP
For a party centered around spirits, presentation was key to Sarah and her team. "To keep things simple and organic, we used a raw wood stir stick and hand-stamped a rough metallic chevron stripe down the top. I wanted to add a bit of texture so I wrapped a thin metallic silver cord at the top for a masculine finishing touch."
TIP
"If you're looking for low-maintenance water-savers, consider planting succulents," says florist Emily Burton. "They enjoy the sun and feature impressive built-in water storage, making them drought-tolerant. The hardy plants can take root anywhere, from a pot in a container garden to cracks in a stone wall."
PARTY FAVOR
What guy wouldn't want to receive his own bottle of specialty aged Scotch? These mini-bottles were dipped in chalkboard paint so they could be labeled with the type of scotch; matching chalkboard name tags were wrapped around the top.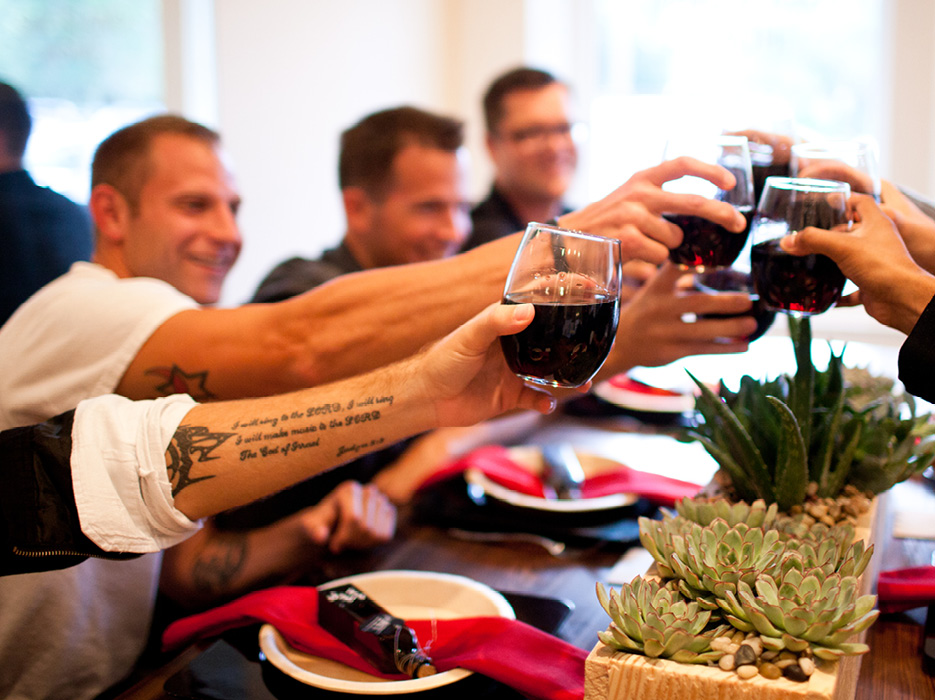 The Design Team
Table: Fran Antzack | Floral: Emily Burton | Coordination/Design: Terrica Skaggs | Concept: Sarah DeShaw | Catering: The Kitchen/Sea Island Home | Dinnerware: Beachview Tent Rentals | Stationery: Sarah Sorrentino, Foglio Press