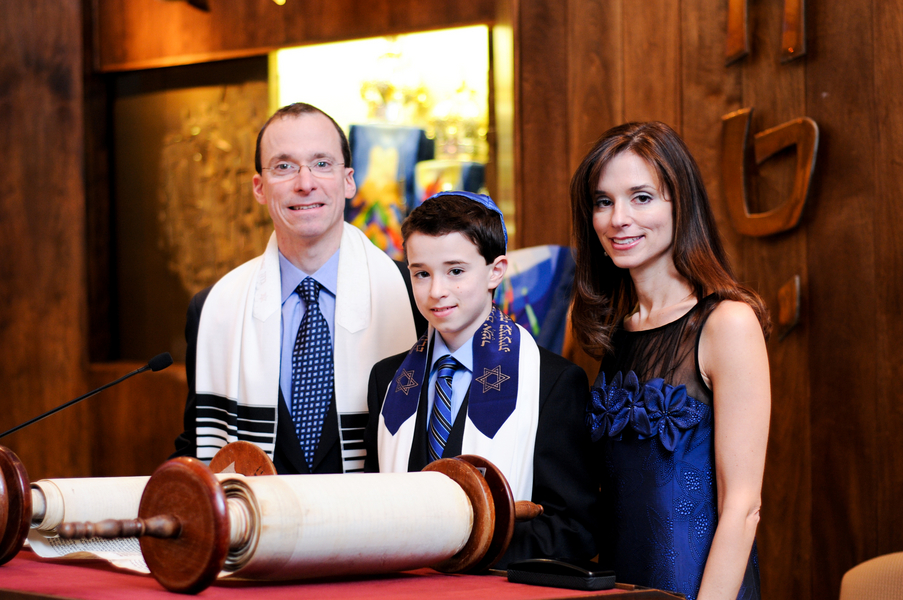 Massachusetts Mitzvah at Temple Emmanuel by Dasha Kazakova Photography
One of the things that makes our fair magazine so much fun is that we're able to feature special events of all kinds, and not only beautiful weddings. A great example of why we love doing that is today's real Bar Mitzvah coming to us from Massachusetts and shot by Dasha Kazakova Photography. Honoree Drew is an accomplished gymnast, and his passion for the sport was the theme of the night! Throw in an ice cream bar, airbrush tattoos and a killer DJ and this was one night Drew — and his family — are sure to remember for a long time!

Can you give us an overview of the event?: Bar Mitzvah service followed by a cocktail hour and then dinner and dancing.
Was there a specific theme or style?: Gymnastics theme
What inspired the theme or style?: Drew was very good at gymnastics and worked out 15-20 hrs/wk.
What were your playful twists that made the event unique?: We had a DJ, Johnny K, who brought some live singers. There was a poster showing pictures of Drew's Bar Mitzvah project. He had had a big party at his gym and invited his friends to help raise money to buy for bikes for kids with disabilities who could not afford custom bikes.
Did you DIY any of the details?: I used Table sensations for my party planners and they were great!

What was the most memorable moment?: Watching Drew during the service.
Tell us about the food and desserts.: David's catering did a wonderful job with a sushi table, a middle eastern table and many passed appetizers. We did a sit down dinner and a wonderful ice cream dessert bar.
What kind of energy did your entertainment give the event?: Great energy from Johnny K and his entourage including dancers, singers and a photo montage.
If there was one thing you could change, what would it be?: Nothing!
[nggallery id=234]
DJ: Pure Energy Entertainmenthttp | Planning: Table Sensations | Catering: David's Catering and Events |Floral Design: Les Fleurs | Photography: Dasha Kazakova |  Invitations & Stationery: Soiree Andover | Cake & Desserts: Eat Cake