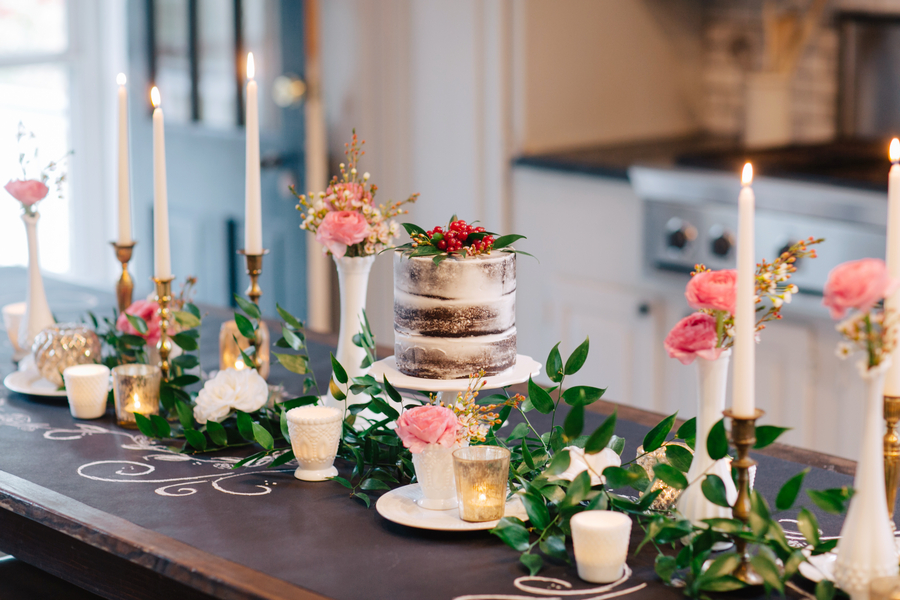 At Home Valentine's Day Dinner Date Party
Time to get cozy this Valentine's Day! Instead of trying to make reservations at a busy restaurant and battling the crowds, have an intimate dinner at home with your favorite guy while getting some  help from your best girls, like Marissa did. Marissa, and her friends Lindsay and Chyna, worked together to create the perfect date atmosphere inspired by LeaAnn Hurd of Southern Flair. Chyna, an assistant at J. Elliot Style, made sure the scene of the date, the historic Rosewood home, was set to perfection. The girls created a chalkboard table runner where white candles and vases filled with ranunculus, ruscus, and wax flower pearls sat on top. The doodles on the DIY runner allowed Marissa to give off a more personal vibe during her date while the flowers and candle light added a romantic twist. After working up an appetite decorating, they munched on a mini slate cheese platter paired perfectly with cranberry, thyme, and pomegranate cocktails. Marissa picked up a cake for two from Blooming Flour Bakery for her and her date to enjoy for dessert, along with rhubarb, pomegranate and vanilla skillets. Before Marissa's date arrived, Lindsay, a professional makeup artist with Beauty Asylum, made sure her friend looked her absolute best. Shauna Veasey was able to capture every romantic aspect of this unique date. This date idea is simply perfect for an intimate Valentine's Day at home.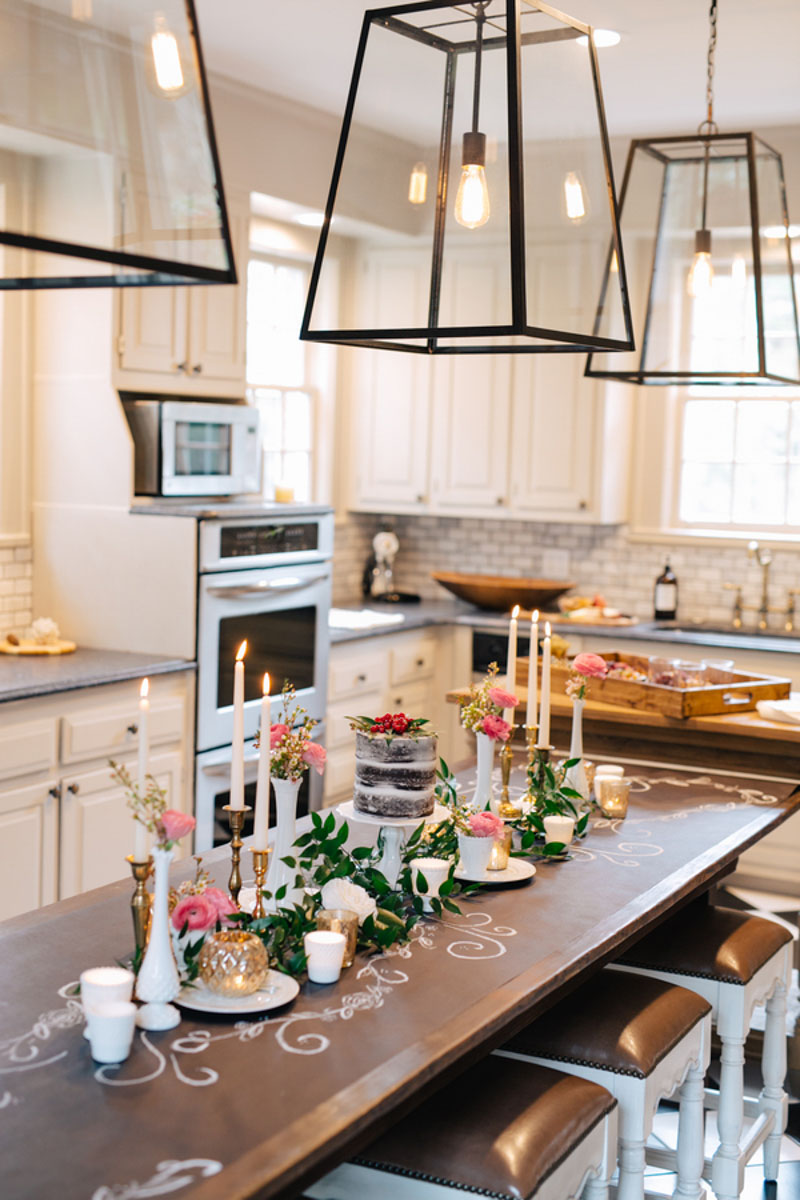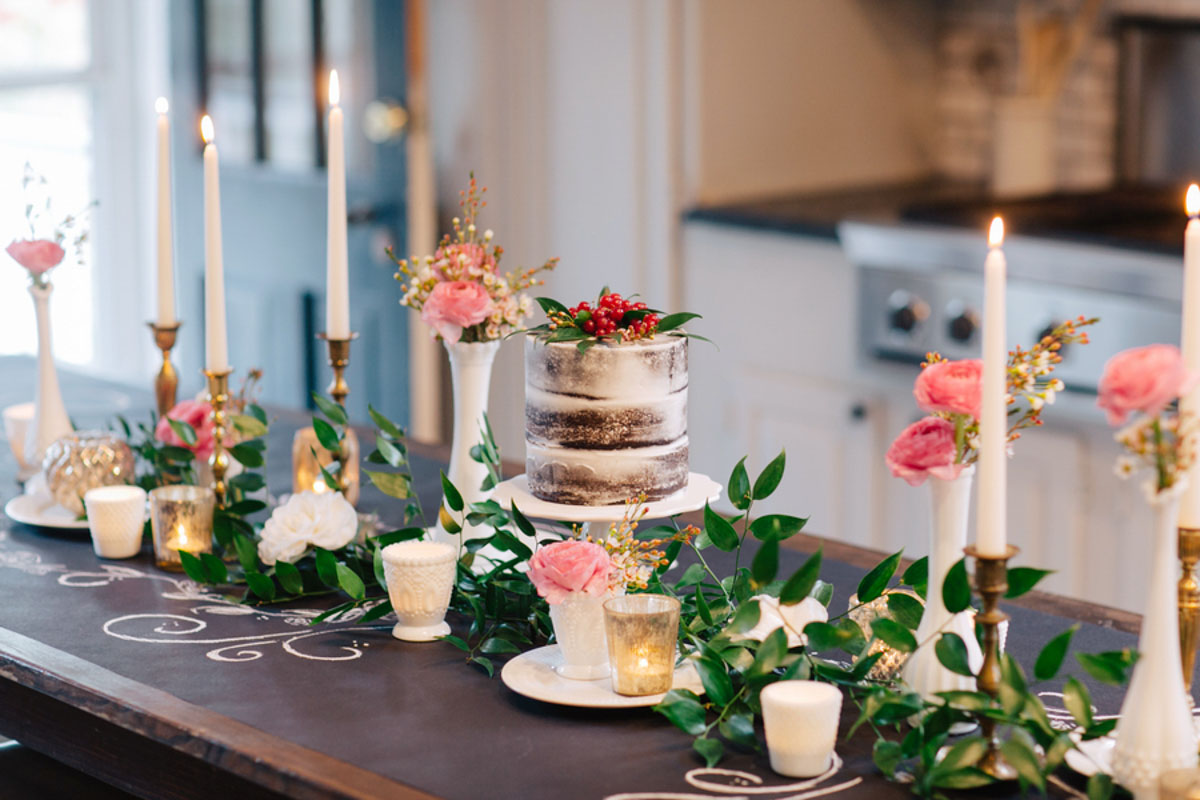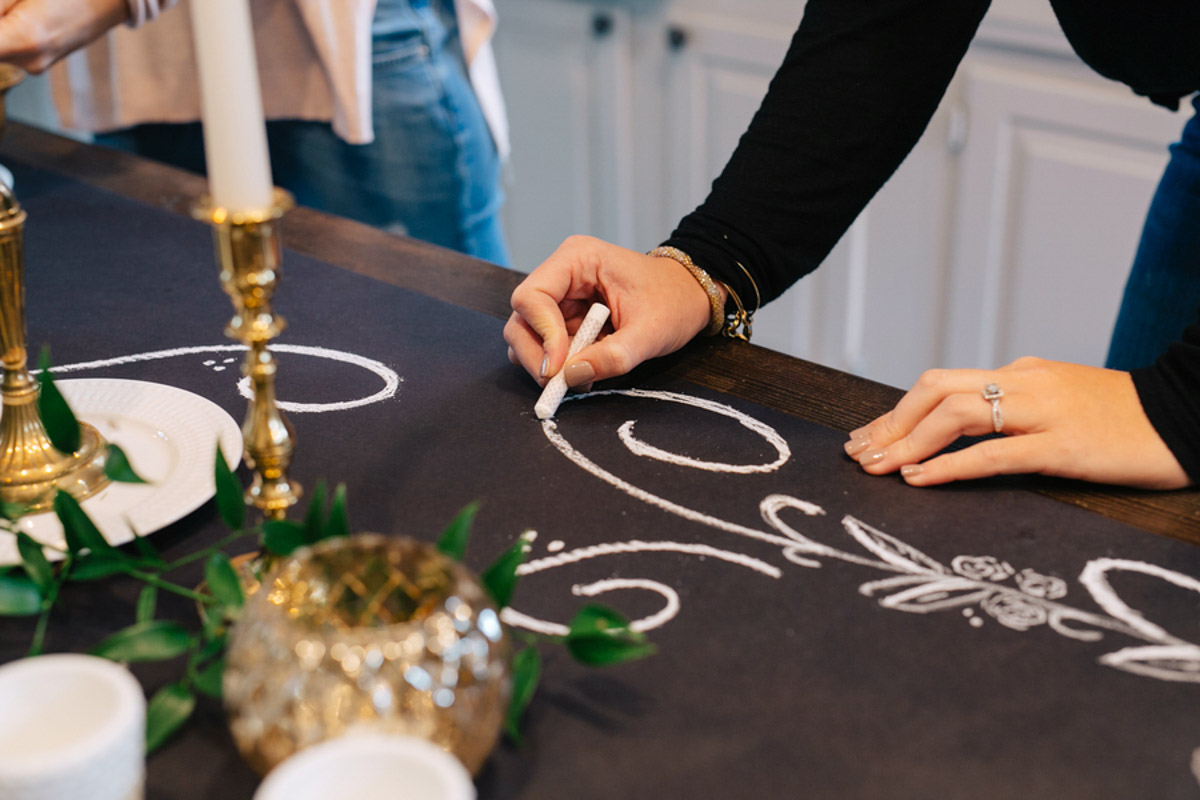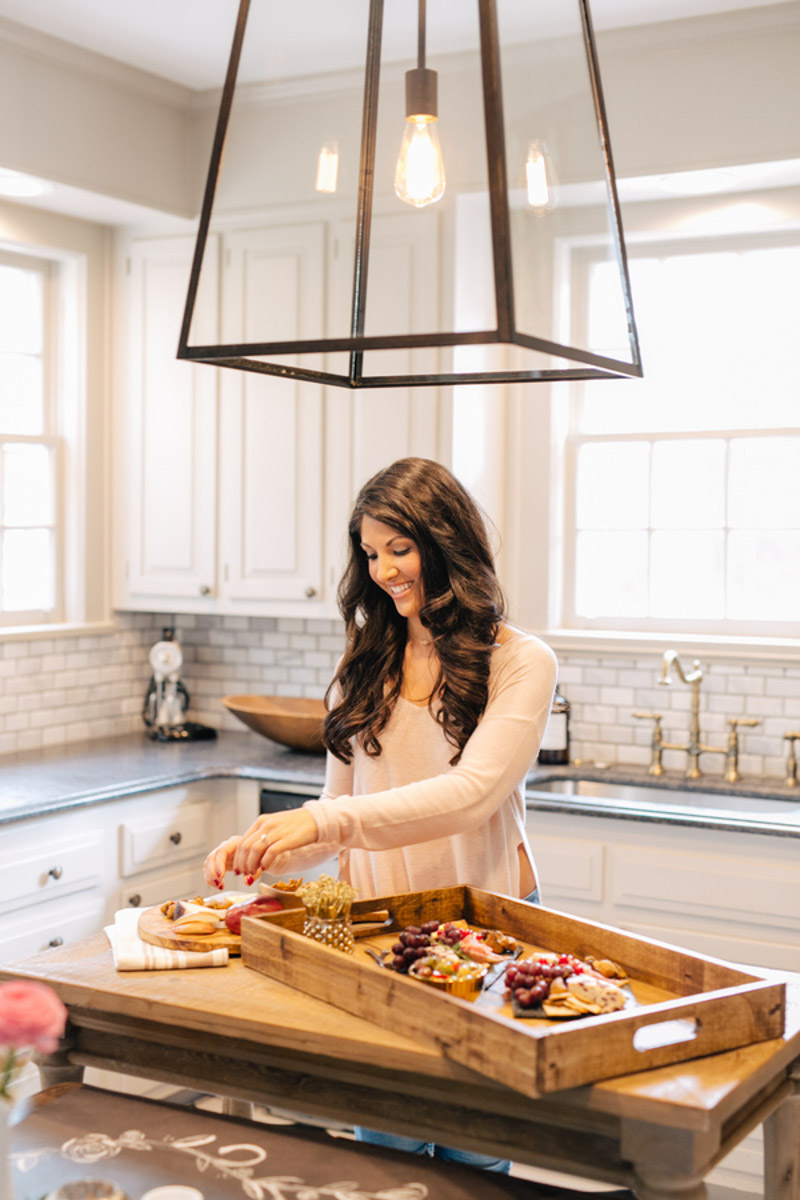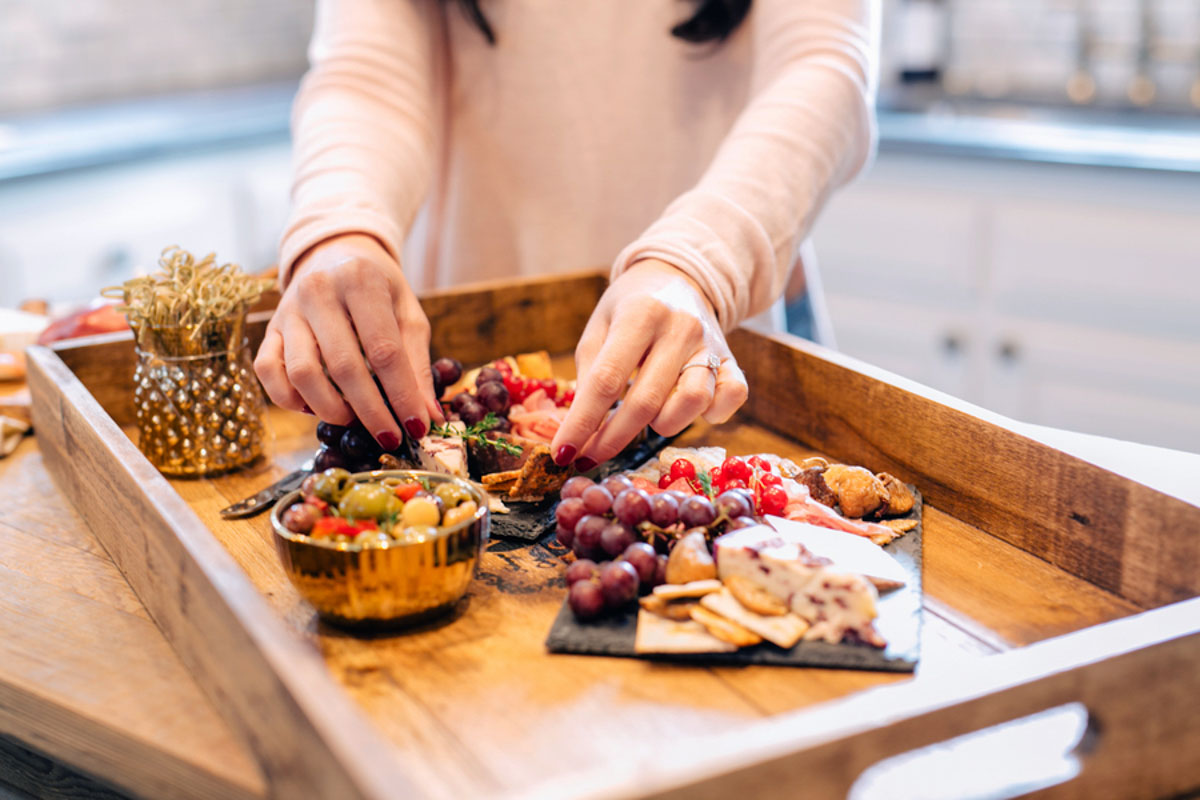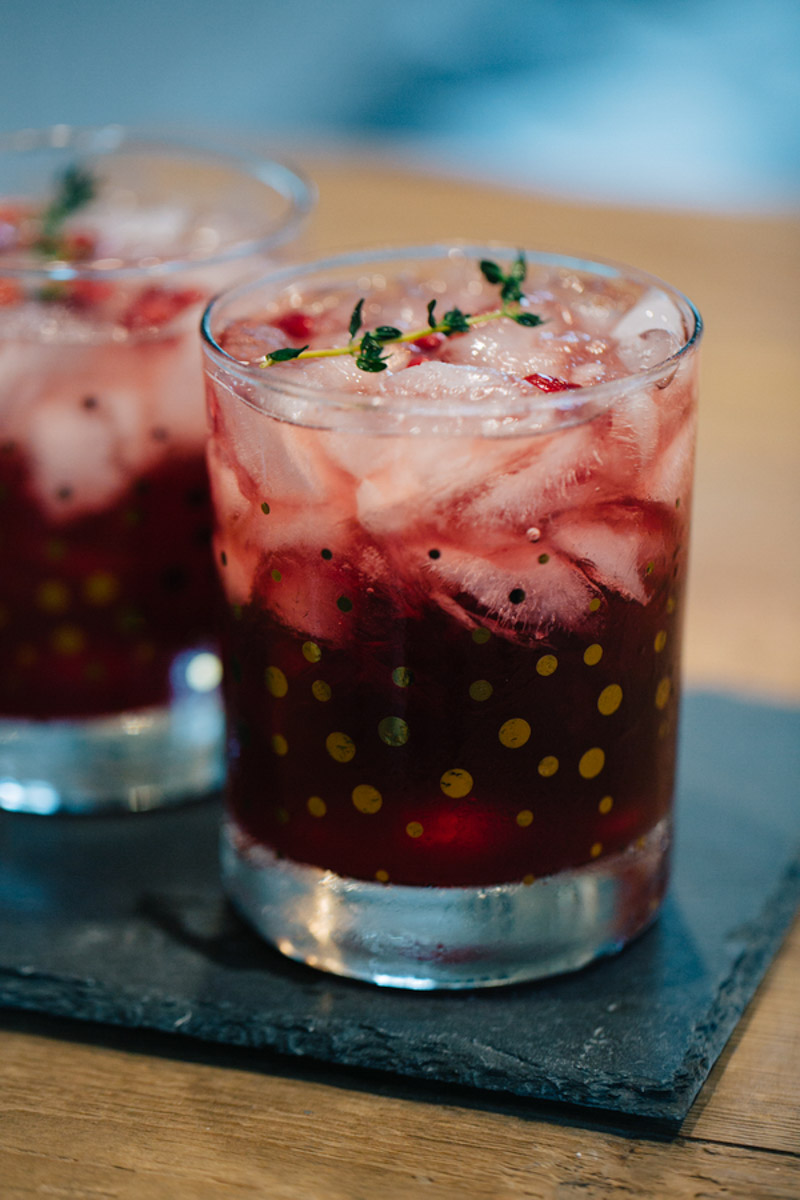 Get the recipe: 1 Ounce Thyme Pom/Cranberry Simple Syrup 2 Ounces Vodka. 2 Ounces Pomegranate Cranberry Juice. Splash of Tonic Water. Simple Syrup. 1/2 cup cranberries, 1 cup of Pomegranate Arils, ½ cup Pomegranate Cranberry juice, 3 to 4 twigs of thyme (tied with kitchen twine). Simmer for 20 minutes. Make sure to press fruit with wooden spoon to extract as much juice as possible. Strain and chill.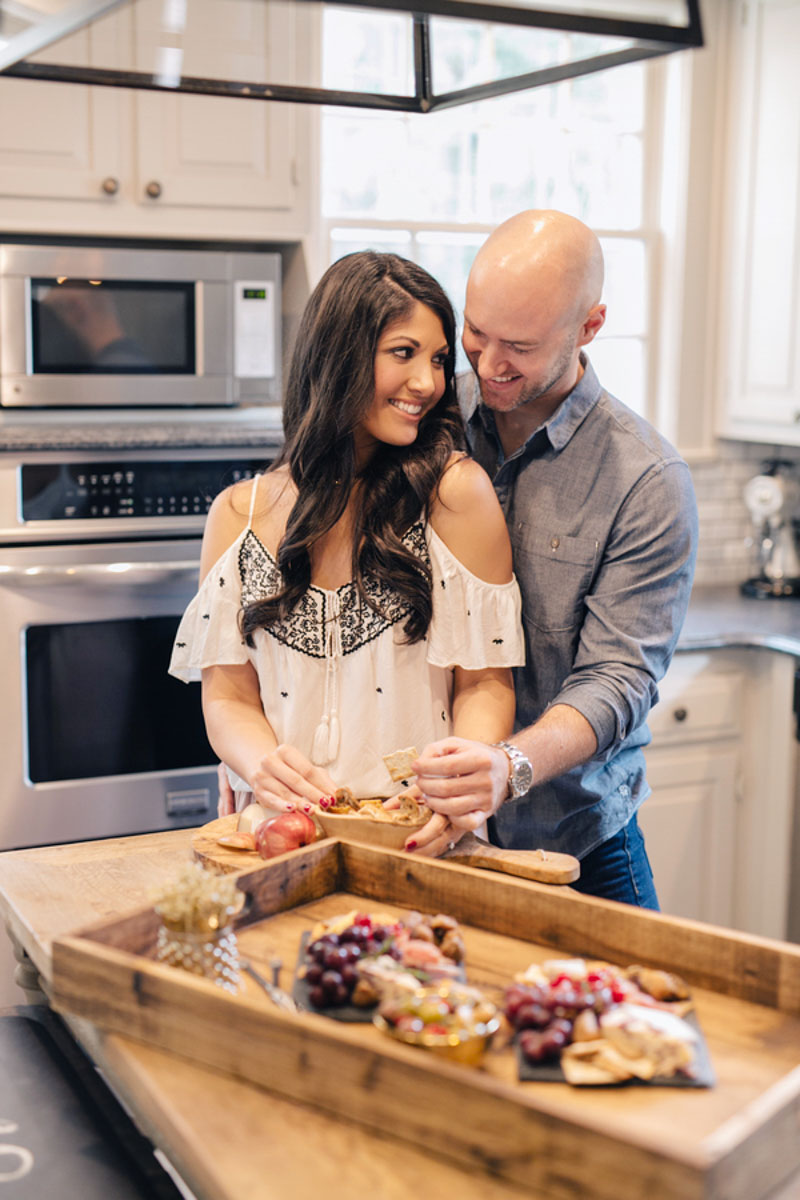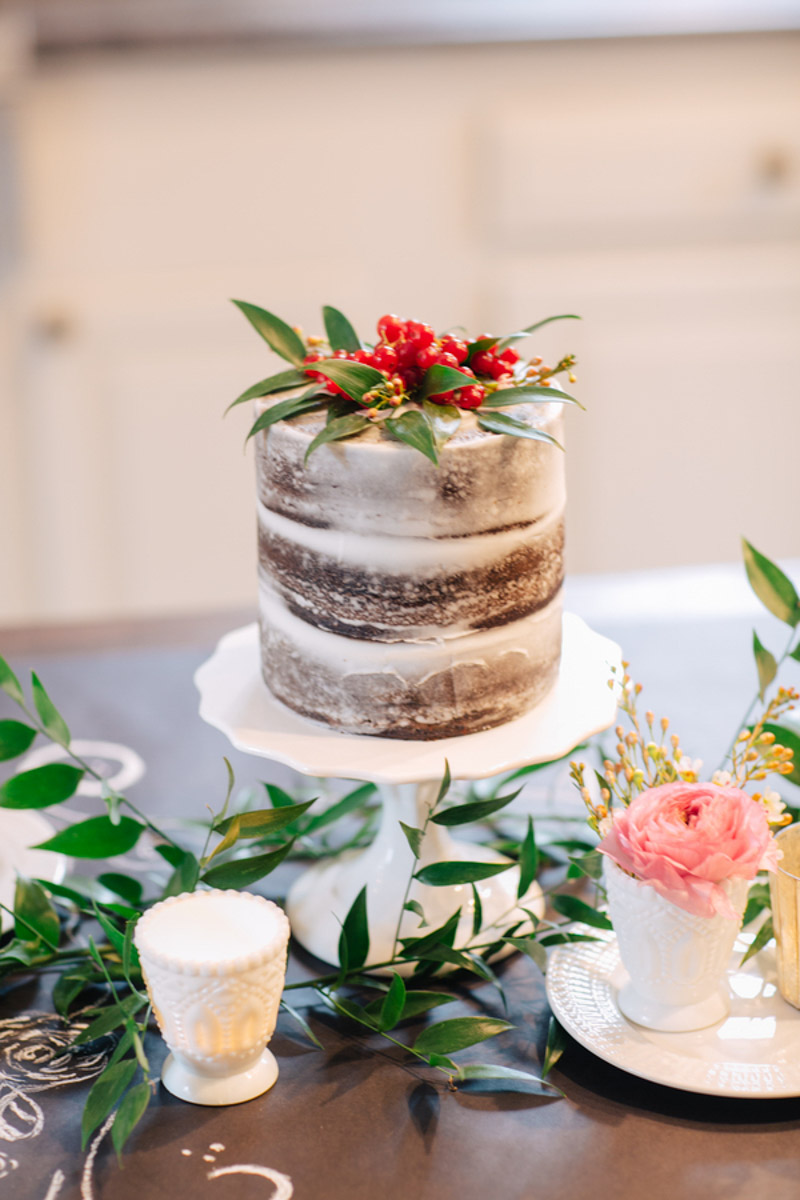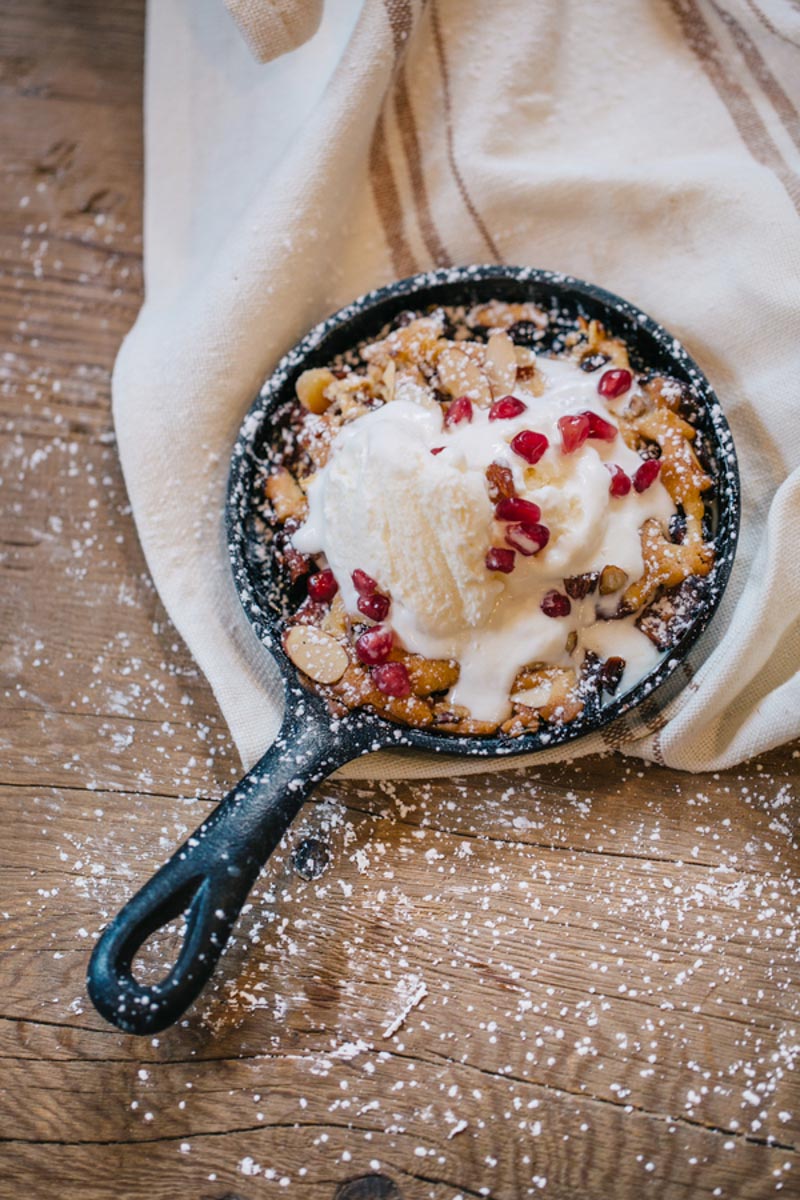 Get the recipe: 2 cups self-raising flour sifted. 3/4 cup butter. ½ cup caster (superfine) sugar. 1 cup buttermilk. 2 teaspoons vanilla extract. 3 pomegranates, seeds removed. 750g rhubarb, trimmed and chopped into 1/2 in lengths. 1 cup caster (superfine) sugar. Extra 2 vanilla beans, split and seeds scraped. 1 cup flaked almonds icing (confectioner's) sugar and double (thick) cream.
Preheat oven to 350°F. Place the flour, butter and sugar in a food processor and process until the mixture resembles fine breadcrumbs. Gradually add the buttermilk and vanilla extract and process until the mixture just comes together. Add 1 of the pomegranate seeds and stir to combine. Set aside. Place the rhubarb, extra sugar, remaining pomegranate seeds and vanilla in a bowl and toss to coat. Divide between 4 x 1 ½ cup-capacity skillets. Top with the cobbler mixture and sprinkle with the almonds. Bake for 35–40 minutes or until golden and cooked through. Dust with icing sugar and serve with cream, if desired. Serves 4.