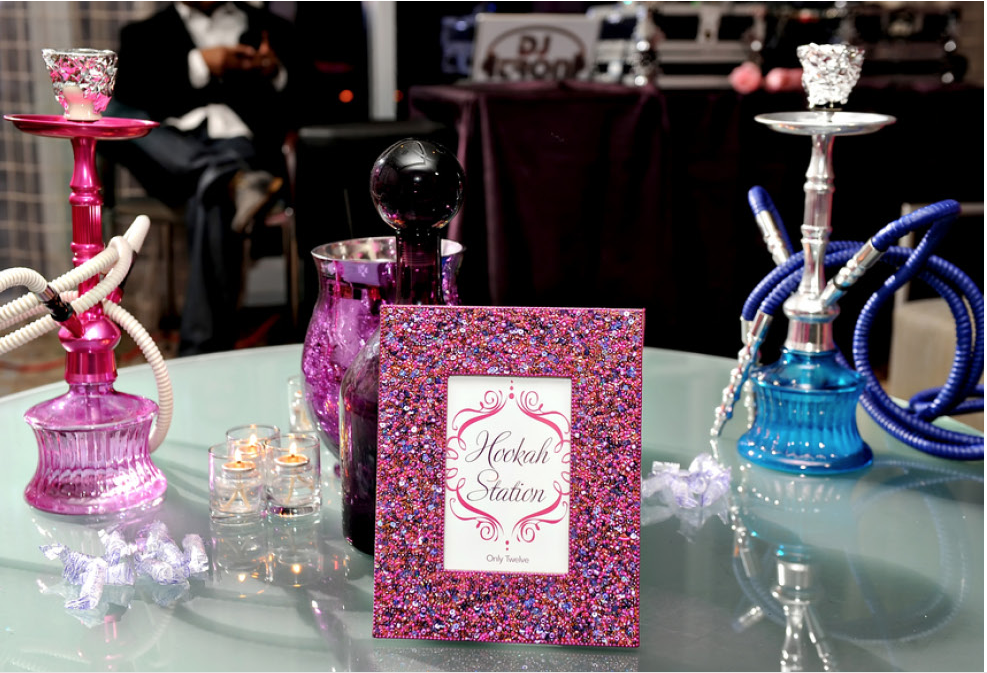 Adult Birthday Party: Hookah and Henna After Party Celebration, Part 4
As I am sure you have read here, here, and here Helen went all out for her birthday (being a once in a lifetime birthday date) gala and enlisted Eliana Baucicault, of ellyB Events, to make her birthday wishes a reality.  With December 12, 2012 being her birthday, a once in a lifetime date, she wanted an grand affair to celebrate the grand day.  Starting the day off was a formal tea party followed by a glam photoshoot.  For the second part of Helen's birthday extravaganza, she treated her and her eleven guests to a spa day to prepare for the glamourous evening ahead. Once pampered like queens, they were treated to a elegant and sophisticated dinner party.
But as everyone knows, every good party has to have an even better after party and this one didn't disappoint. Incorporating the pink and purple glitter and glam used throughout her mini-celebrations throughout the day and evening, the hookah station and henna artist added that little bit of flair that every after party needs.  It was a perfect end to Helen's night.
Party Professionals
Venue: TWELVE Centennial Park | Event Planning & Design: ellyB Events | Photographer: Milanes Photography