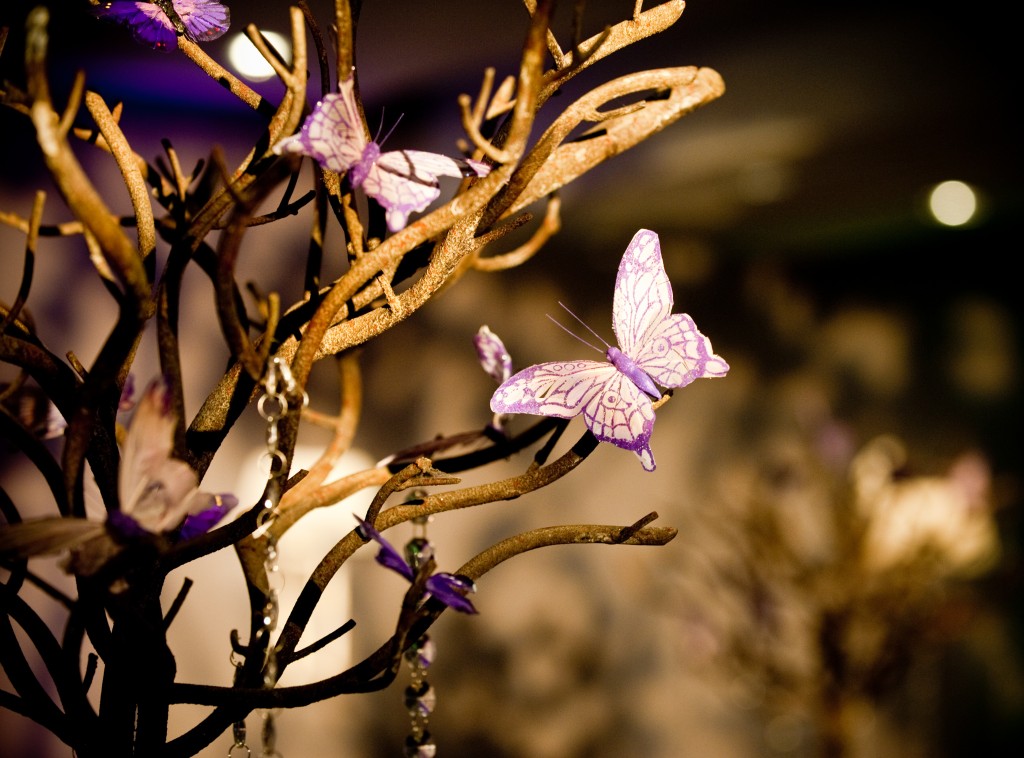 Enchanted Forest Themed Bat Mitzvah
Snow fell from the ceilings as Miss Carly walked into her enchanted evening celebration, her new hand-designed dress made to fit her sweet personality to perfection.  Whimsical images of trees projected onto the walls accentuated the fantastical theme of the evening, accentuated by crystal-draped wrought iron trees at the center of each table.  Soft candlelight, moss and orchids covered the base of the trees, the sense of nature brought indoors the crowning touch of Carly's posh Atlanta affair thrown by her parents.  One hundred carefully chosen guests were treated to a meal to remember followed by a gourmet chocolate fountain with marshmallows, pretzels, graham crackers and all sorts of goodies.  Vibe Entertainment provided amazing tunes for Carly and her friends to dance the night away alongside dancers from Dance Heads. T-shirts boasting Carly's unique logo made amazing favors that each guest were invited to take home with them. It was a special event for a special girl and an evening that won't ever be forgotten.  Taste the magic with these images from Mitzvahmanphoto.com!
Party Professionals
Photographer: Mitzvahmanphoto.com | Event Design: A Legendary Event | Entertainment: Vibe Entertainment | Dance Heads: Amusement Masters | Snow Machine: Atlanta Special FX  | Chocolate Fountain: Atlanta Chocolate Fountains | Dress: TK Bridal & Alteration
Planning a Bar/Bat Mitzvah? Purchase a copy of our all-new Mitzvah Guide here!