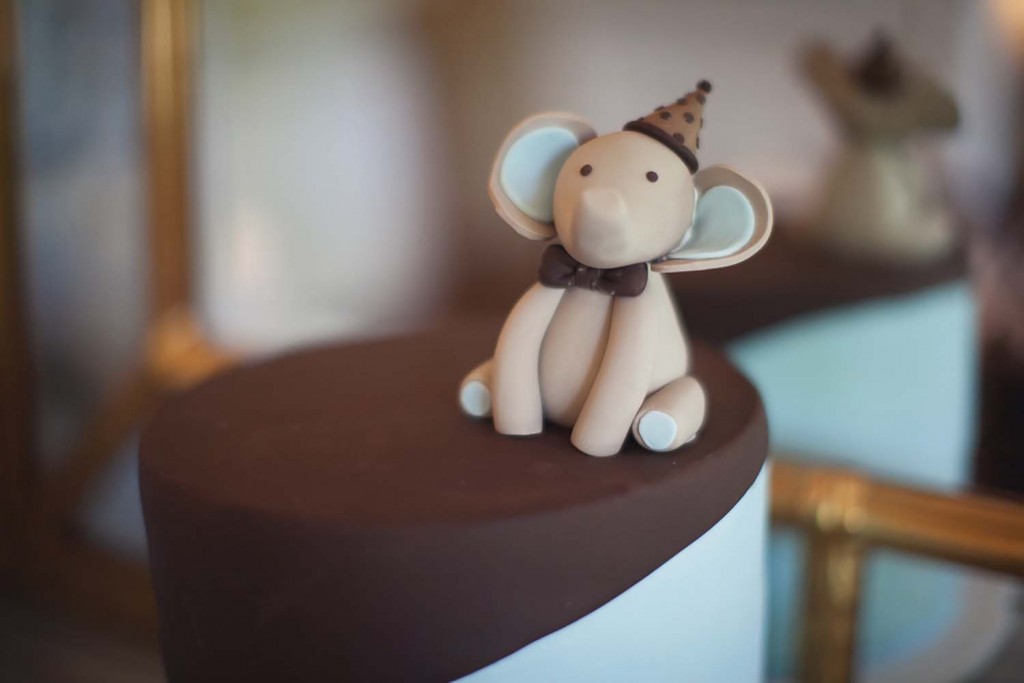 Elephant Theme for Boy Baby Shower
Few times in life are as sweet as the months leading up to the birth of a brand new baby. Delightful anticipation kisses each and every new affair, but most especially the baby shower.  Such was the case with the chic elephant-themed event thrown in honor of the owners (and their impending bundle of joy) of the Chancey Charm.
Hostess Angie Sarris of Angie's Southern Kitchen, and lifelong friend of the mother, made absolutely sure there was no detail left to chance. From the pale blue hydrangeas to the tiny blue baby clothes hung from clothespins with care, the effortless charm of the party could not go unnoticed. Plush stuffed elephants peeked from sweet repose atop staircases and tables, while a divine cake by Highland Bakery brought the sweet theme to full delicious circle.
Guests enjoyed scrumptious fare courtesy of Angie's recipes, including decadent salads, soups, chicken and wild rice, yeast rolls and pavlovas with passion fruit curd for dessert. Sweet treats included onesie and baby bootie cookies, strawberry shortcake, chocolate chews and more. The beautiful Sunday passed to the tune of love and laughter.  These sweet images are brought to you by Happy Kiss Photography!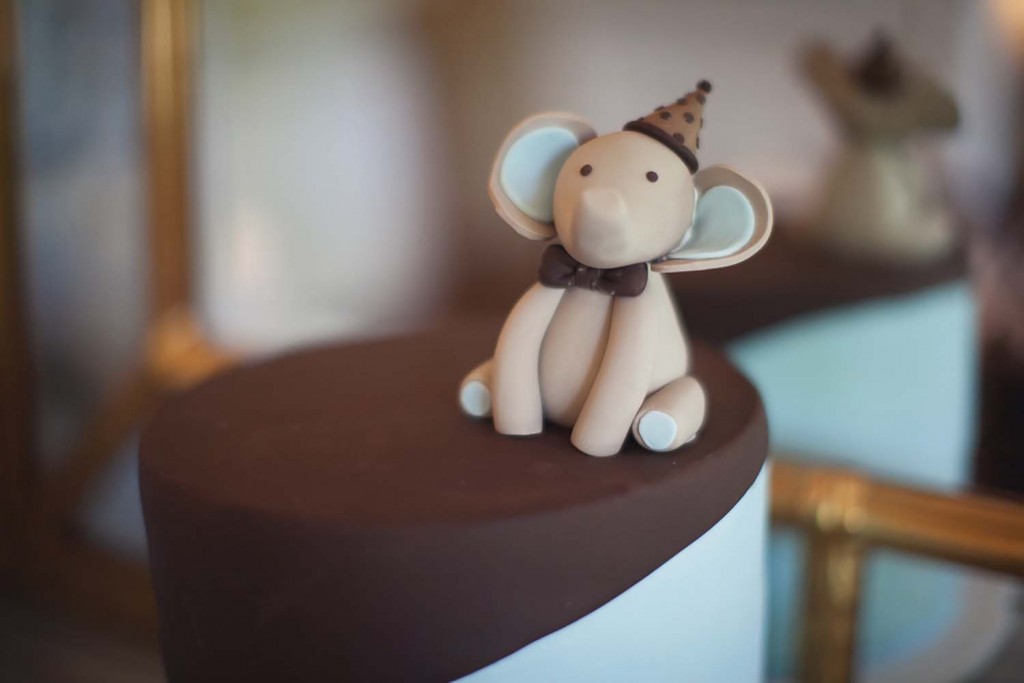 To see the full elephant themed baby shower gallery, click here.
Party Professionals
Photography: Happy Kiss Photography | Hostess & Caterer: Angie's Southern Kitchen | Cake: Highland Bakery