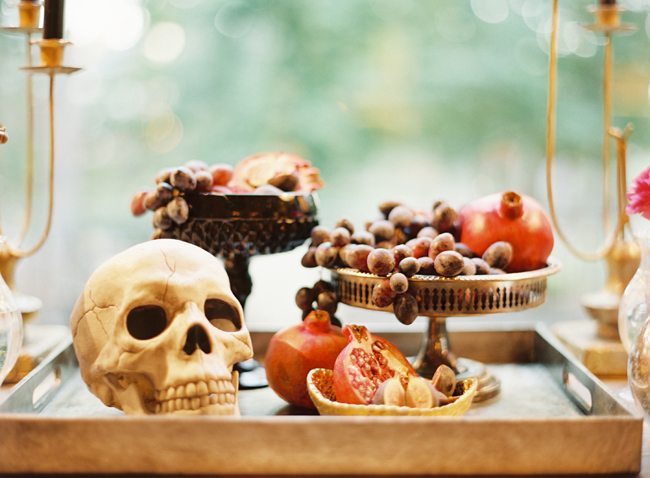 A Wonderfully Chic Halloween Fête
I'll admit something: I'm not a huge fan of Halloween. More often than not, decor becomes garish, and tasteful ideas fall flat. However, my prejudice completely was wiped away when I saw this fabulous Halloween fête by Amy Osaba.
Amy expertly styles a dinner party that is perfect for the haunting holiday. There's something so beautiful about the skulls paired with the vibrant, fresh flowers. And how inviting is the warm candlelight and good company?! My kind of Halloween party. Enjoy this gorgeous inspiration, captured by Odalys Mendez Photography!


Shoot Professionals
Concept, Styling, Floral Design: Amy Osaba | Photography: Odalys Mendez Photography