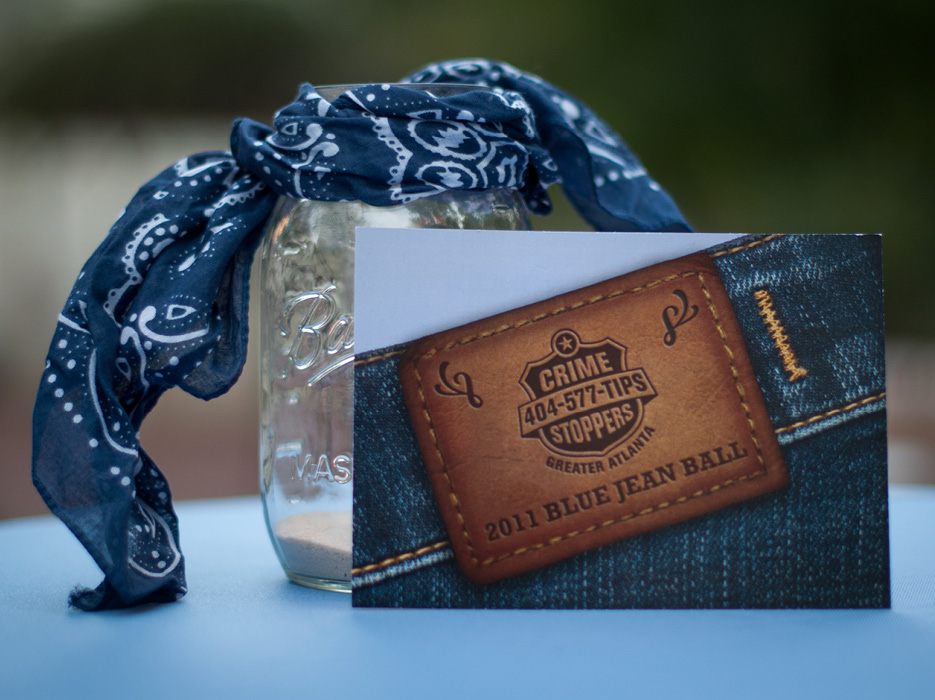 Casual Country Themed Fundraising Event
In October 2011, the Atlanta Police Foundation sought to fight crime with a Ball. Well, sort of. The inaugural Blue Jean Ball was hosted last fall at Tullie Smith Farms at the Atlanta History Center, benefiting the Atlanta Crime Stoppers Reward Fund. Usually reserved for tuxedos, ballrooms and champagne flutes, the Blue Jean Ball puts it emphasis on a laid back atmosphere and a come as you are invitation. Guests are encouraged to wear blue jeans, eat plenty of barbecue and show support for Atlanta's Police. Attendees at the event raised more than $64,000 dollars! Meaning that Crime Stoppers can pay rewards for information that will help take at least 32 dangerous criminals off Atlanta's streets, preventing at least 320 additional crimes from ever being committed. And if that's not enough reason to celebrate, we don't know what is! The Police Foundation and its many supporters couldn't agree more. To find out more about The Atlanta Police Foundation or The Blue Jean Ball visit www.atlantapolicefoundation.org. Images by Heather Vreeland.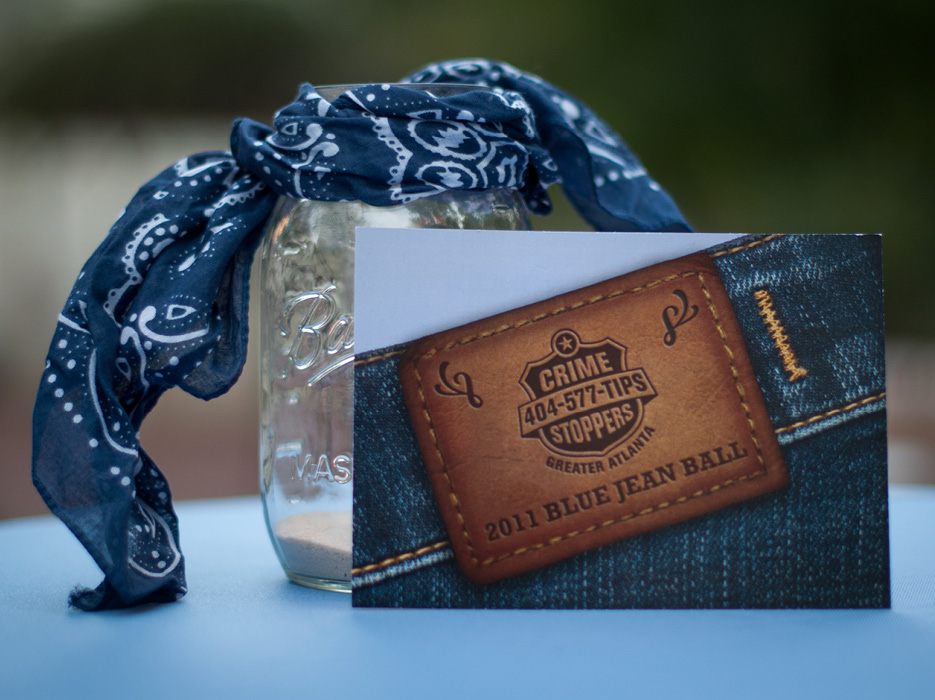 VENUE
Built in the 1840s by the Robert Smith family, the Tullie Smith House was  originally located east of Atlanta, outside the city limits. The house and detached kitchen were moved to the Atlanta History Center in the early 1970s and is listed on the National Register of Historic Places.
ATMOSPHERE
With this laid back ball, formal linens and fancy wares weren't necessary. Instead, event planners decided to use burlap linens and iron lanterns to achieve a rustic ranch atmosphere.
HANDKERCHIEFS
Taking decorative liberties, the Atlanta Police Foundation printed the Crime Stoppers logo onto blue bandannas as both decor and keepsakes of the event. Printed handkerchiefs and bandannas have seen a resurgence in popularity, often doubling as save-the-dates and even wedding or event invitations.
GOOD EATS
What better grub to serve at a Blue Jean Ball than barbecue? Summer gatherings are the perfect opportunity to serve it, and LOWCOUNTRY BARBECUE specializes in catering the southern favorite.
Party Professionals
Event Planner & Decor: Bold American | Venue: Atlanta History Center | Photography: Heather Vreeland | Catering: LowCountry Barbecue | Entertainment: Livin' Large