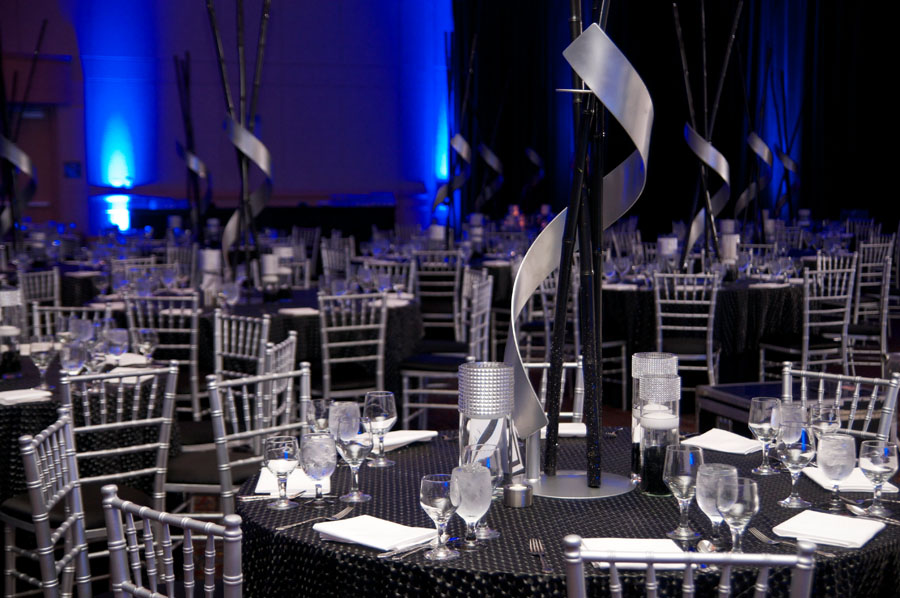 Black and Silver Bar Mitzvah
Get ready for a Bar Mitzvah so big that eleven trucks were dispatched from Atlanta all the way to Chattanooga for the spectacular "All About Murray" weekend!  Murray designed the logo for the event himself, and the sharp, contemporary symbol was seen everywhere: on custom neon signs, wine bottle labels, socks, and a myriad of giveaways including sunglasses, Rubik's Cubes, and bow ties!  Desiring to give back to the community, Murray and his family bought kitchen items to donate to the Jewish Federation's Community preschool, tools which Bold American crafted into some unique centerpieces for the Kiddush luncheon.  After Murray's grand entrance speeding down a ramp on his mountain board, the party started!  Guests dined on fare including homemade flatbread pizzas and sushi, followed by milkshakes, a candy bar, and a three-tiered silver cake for dessert!  The delicious cuisine brought energy to an all-time high, and The Krazy Boyz  had no difficulty drawing people of all ages onto the dance floor to rock all night long!  This impressive event was captured for posterity by Elizabeth Adams Photographic Artist!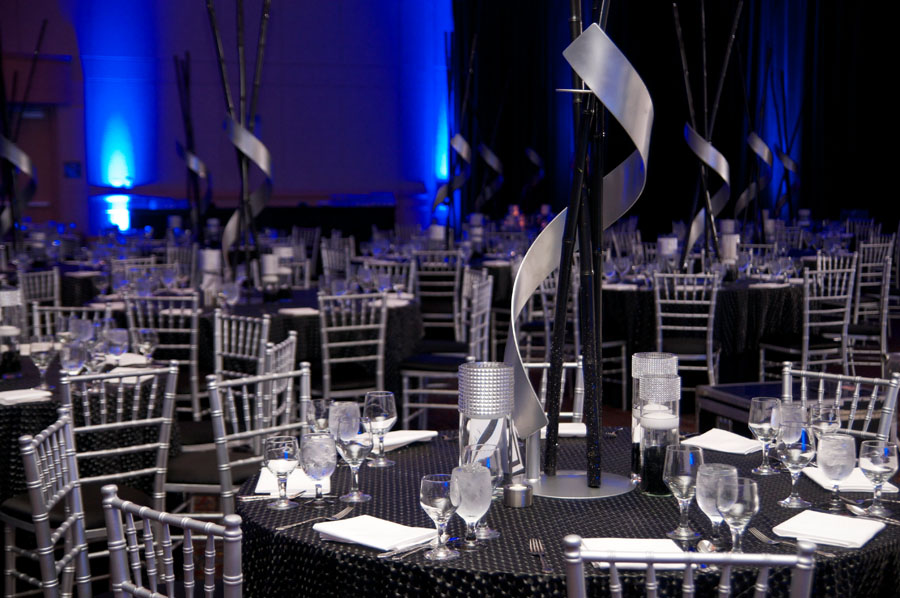 Party Professionals
Event Planner: Sharon Fisher Events | Catering & Decor: Bold American Events, Alice Morgan Catering and Sushi Nabe | Cake: Cakemakers | DJ: The Krazy Boyz  | Invitations: Jenny's Paper Ink | Photography: Elizabeth Adams Photographic Artist | Videography: Dewitt Smith Video Productions | Video Montage: Wedding Cinema | Green Screen Photos & Flipbooks: Button It Up  | Glitter Tattoos: Bodyworks Atlanta | Transportation: Atlantic Limousine & Transportation
Planning a Bar/Bat Mitzvah? Purchase a copy of our all-new Mitzvah Guide here!