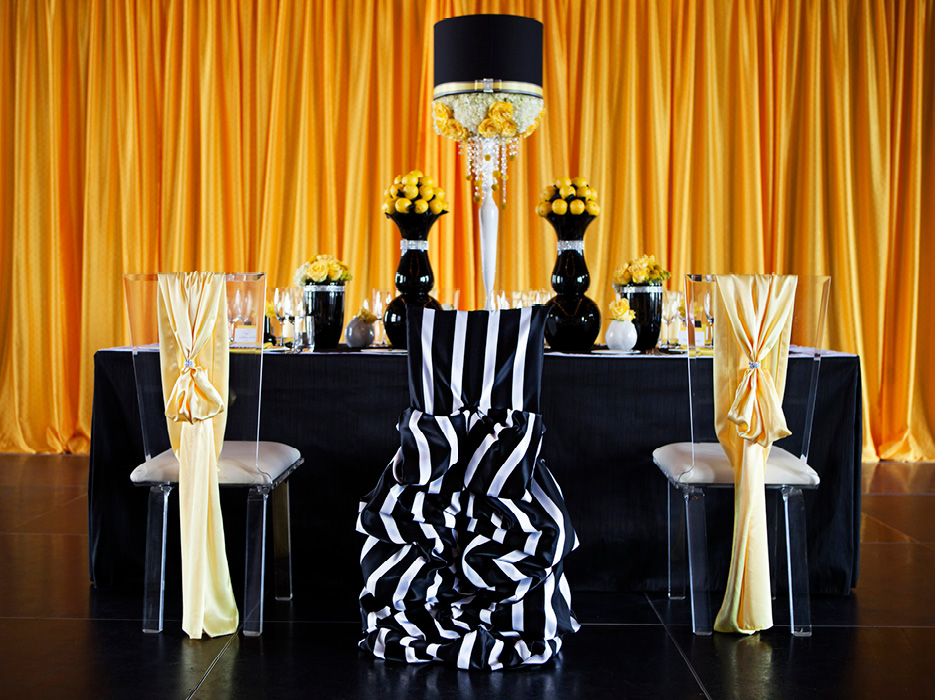 Audrey Hepburn Themed Bachelorette Party
Inspired by Audrey Hepburn's myriad of iconic movies and renowned sense of style, this bachelorette party styled shoot from our Winter 2013 issue held so much beauty and sophistication that we were unable to fit it all into just a few short pages of the magazine. So please: sit back, relax, and enjoy an even fuller glimpse of this dazzling shoot. Images brought to you by Claudia McDade Photography.
INSPIRATION & DESIGN
Under the creative direction of Brian Green of F&G Weddings, Audrey's greatest moments in film and fashion were reinvented with a modern spin. "Every woman at her heart, when she slips on a little black dress or gets dressed for a formal event, has a moment where she wants to feel like Audrey did in her movies…I started thinking about if we presented an event for a modernized Audrey Hepburn girl in," Green said. "This design is inspired by her fashion and timeless beauty."
LADIES LOOK
Each model was styled from head to toe just like Audrey… including their hair.  The girls each wore a different do – a bob, a top knot bun, a loose ponytail and even sweeping bangs.  Did we mention no detail was forgotten?
COLORS
The color story for the shoot was, of course, taken from the hollywood era with a modern punch of color.  Brian used the black and white made famous in Audrey's costumes from such movies like 'Sabrina' to 'My Fair Lady' to execute the theme.  To make it 2013 fabulous he added a punch of yellow throughout to make it fresh and modern.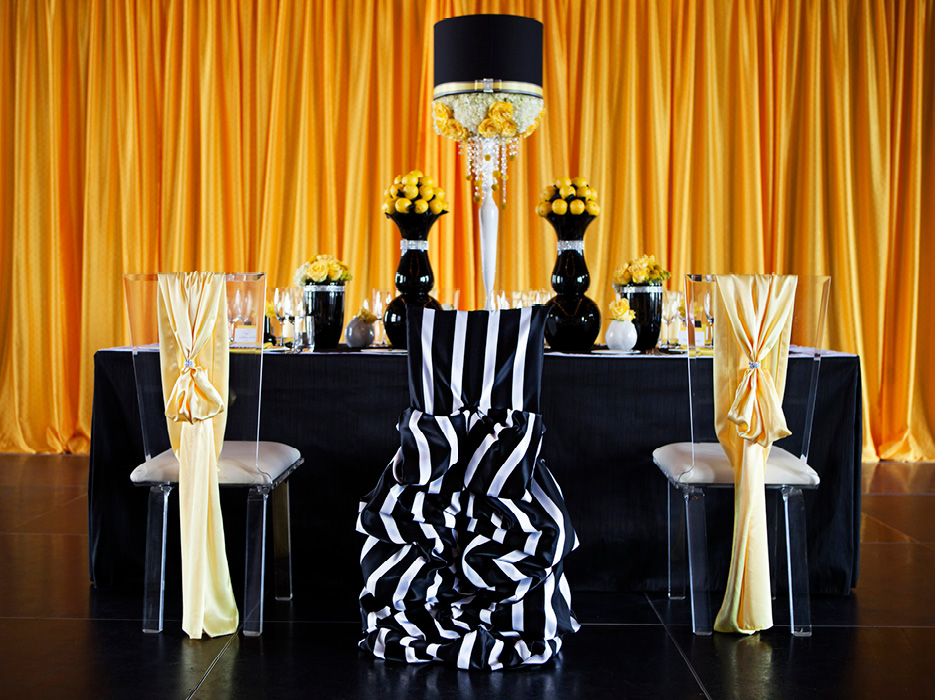 TABLE DESIGN
Using a minimalist black and white palette infused with a pop of sun-kissed yellow, everything from the table design to the cake celebrated an "Audrey" sense of sophistication.
THE CAKE
With Audrey Hepburn's uber- iconic hat from My Fair Lady as their main muse, For Goodness Cakes created the shoot's work-of-art cake.  While translating fashion to food is no easy task, Brian Green made special note of the exquisite cake artistry, commenting, "The end result was magic!
FOOD AND DRINKS
With no detail overlooked, including napkin brooches made to mimic Audrey's Breakfast at Tiffany's tiara, the shoot took Audrey Hepburn's style to a whole new level. The flawless event design paired with decadent cuisine and signature cocktails made for a fabulous girls' night out, Audrey-style!

"When I design a party for a client I always want the outcome to be the same for both the client and their guests.  I want them to enjoy a sumptuous event that excites the senses and creates new experiences for them to savor.  It's a celebration – we should do it fabulously!" – Brian Gree
Party Professionals
Photography: Claudia McDade Photography | Produced by: Brian Green of F&G Weddings | Shot on Location at: W Midtown Atlanta Hotel | Floral Designer: The Savage Garden | Couture Linens: I Do Linens | Custom Stationery: Papered Wonders | Furniture Rentals: We Rent Atlanta | Dessert Designer: Sift | Cake Artist: For Goodness Cakes | Drapery: Event Drapery