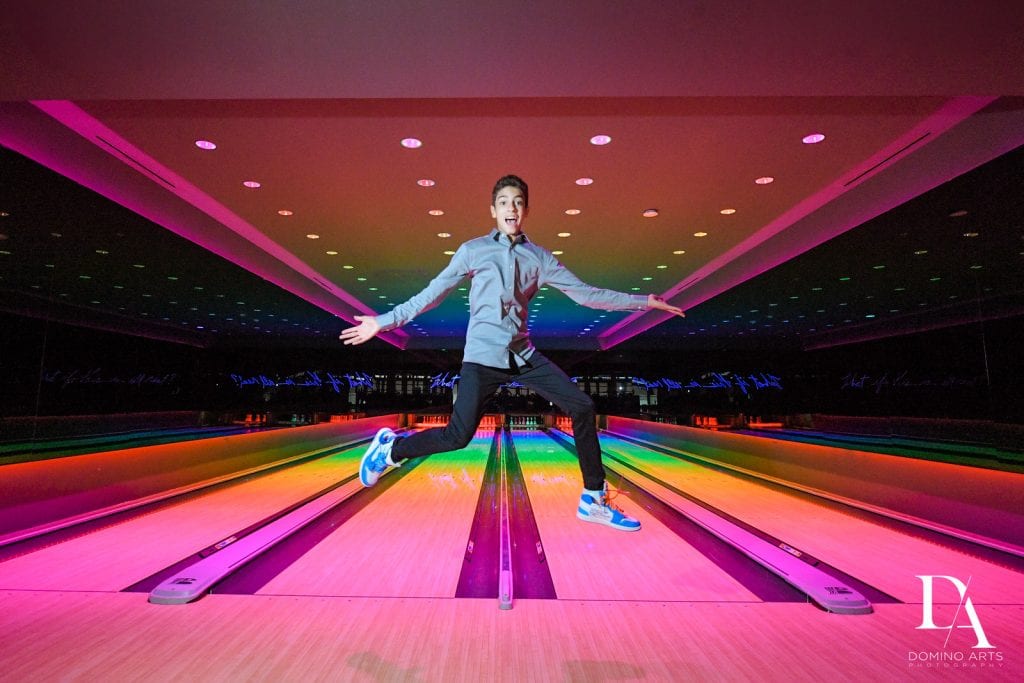 Alec's Nike themed Bar Mitzvah at The Basement in the Edition Miami
Alec is a sweet boy that's into skateboarding, basketball and SNEAKERS! See photos from his pre-session at Wynwood Walls Miami on our blog here.
His Bar Mitzvah was a spectacular event! The highlight of the night being his make your own custom Nike iD sneaker station! All guests were invited to make a pair of sneakers however they want. VERY COOL! There was plenty of entertainment for the kids from temporary tattoos to shooting hoops. And The Basement at the Edition Miami is a colorful, hip, and trendy place to have such an extreme party – including private bowling and life-size prints of his pre-session, a Gatorade Station and late night Pizza. The party was high energy with laser lights and the best music and entertainers in the Industry! It was topped off with a human CANDY stand walking around looking awesome and offering everyone sweet treats! Check out his exciting blog here.
---